#1 Business Coach in Perth
"We Went From $0 To $80,000 In Online Sales In 30 Days"
Chris Bertuccio,
Coco88 Chocolate Patisserie
The Entourage has coached 3500+ businesses across more than 150 industries
Business coaching & training that has generated $2 billion in revenue
Global community of 500,000+ entrepreneurs & business owners
Perth businesses

we have coached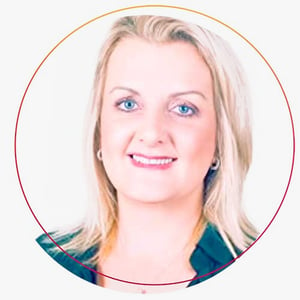 Georga Passamani
Georga implemented new sales systems, grew her revenue and her team
Sanyati Property Services is a privately owned Perth company that specialises in commercial property cleaning services.
Georga's time with The Entourage has seen Sanyati Property Services go from strength to strength. Since revamping her sales and marketing strategy, Georga has seen record-breaking months, with her biggest ever contracts signed, and expanded her team with new sales hires. Computer Maid, an arm of Sanyati, has since become the largest computer and electronic equipment cleaning company in Western Australia.
What makes our business coaching so great for
businesses based in Perth

?
Over 100,000 business owners across Perth and Western Australia have joined our community at The Entourage. We've not only hosted Perth entrepreneurs like Ruwan Weerasooriya, Founder of Rewardle, at our Unconvention event, voted in the top 3 entrepreneurial events in the world, our programs and coaching have also helped empowered thousands of Perth entrepreneurs just like you to build the business of their dreams, and make their mark on the world.

Our business coaches differ from others you may find locally in Perth or around Australia and the world because we offer a tailored experience specific to your business's challenges, needs and stage of scale. With 1-on-1 coaching in our key programs, you'll gain access to not just your personal business coach that will help you create a 12-month roadmap, but also a repertoire of Vision Partners, or industry experts, as well as access to the leading entrepreneurs in Australia with been-there-done-that experience across Perth and Australia.

The accumulated experience in The Entourage, across multitudes of industries, businesses and fields, is what separates us from any other coach you may have worked with in the past, locally in Perth, or remotely around the world. With local experience across Perth, Sydney, and the other cities across Australia and the world, our business coaches will be able to share decades of knowledge and experience to help you elevate your business to the next level.
What kind of
business training

do we provide in Perth?
Our business coaching programs at The Entourage are focused around helping you master the six essential pillars of business that every multi-million dollar business has perfected — Marketing, Sales, Finance, People & Leadership, Operations, and Product. With experts and resources in each field available to our members, you can expect to get a holistic understanding of how to take your business into 7 and 8-figures, and beyond.

As our programs are tailored to your business's specific stage of business, we have three key programs for each stage of small to medium business. The Entourage Elevate Program is our key program for 7 and 8-figure business owners. The Entourage Accelerate Program is exclusive to 6-figure business owners wanting to scale to 7-figures.
Are your programs suitable for someone looking for a small business coach?
Through our 12 years of experience as well as that of our wide pool of industry knowledge and expertise, we have been able to help 3500+ small businesses across 150+ industries transform and accrue over $2 billion in revenue since 2010. With an understanding and personal experience in small business, our network of experts and small business coaches are here to help make you our next success story.
With a deep awareness of the specific challenges and problems that all small business owners face, our main business coaching programs, The Entourage Accelerate and Elevate Programs, will be tailored to where you are at in business, whether you're a small business in Perth, or a growing business based globally.
Gain access to the 1-on-1 business coaching mentioned above, as well as workshops, webinars, and events taught by industry experts and Australia's leading entrepreneurs. With these two programs, you'll also have access to networking events around the country with the rest of the members in our program. As the coaching we provide at The Entourage is made to be targeted and tailored to your business's specific challenges, revenue level, and goals to get you to your goals, these two programs are by application only.
Discover your best next steps for building the business you've always wanted with a 30-minute free call.
Gain full clarity on the core growth opportunities and most pressing challenges facing you and your business.
Connect with Australia's leading business coaching and training provider for 6, 7, and 8-figure founders.
Walk away with a roadmap to elevate your business to the next level.
Frequently Asked Questions
Are your business coaches based in Perth?
How long do the programs run for?
Do the business coaches teach Perth businesses online or in person?
How credible are your business coaches?
Do your business coaches work with all sizes and industries of businesses in Perth?