ACCESS THE STRATEGIES WHICH HAVE GENERATED OVER $2 BILLION FOR AUSTRALIAN SMALL BUSINESSES.
"Elevate is the entrepreneur's playbook. If you're a business owner who wants to grow faster, and live more of your life, this is your blueprint."
Fred Schebesta
Co-Founder Of Finder.com, a $650M company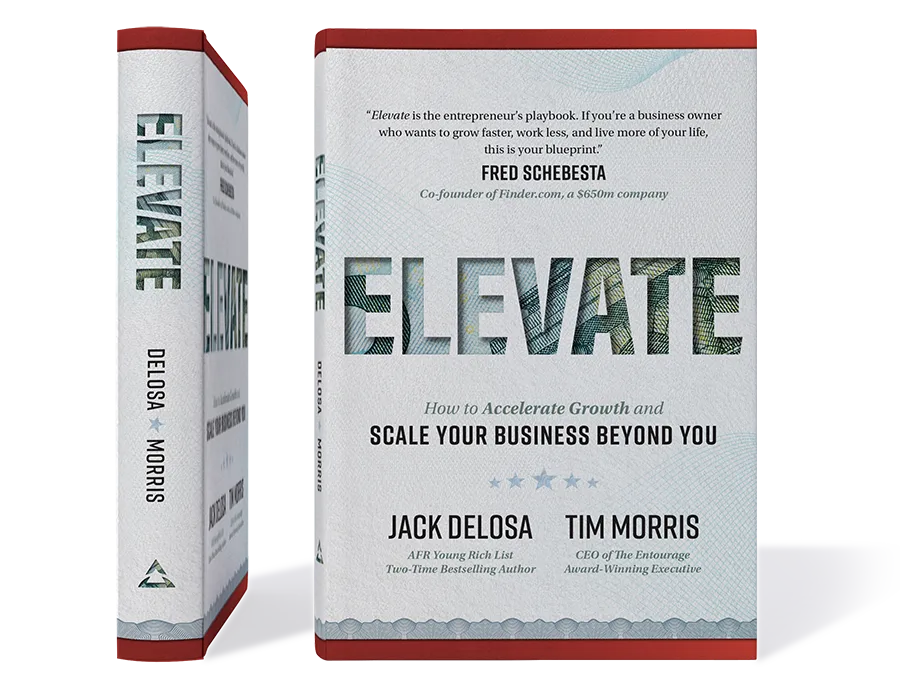 "Accelerating growth and scale in a sustainable way is not something that can be done with luck - it's by design, and Jack and Tim have generously given you the blueprint for it."
Daniel & Justine Flynn
Co-Founders of Thankyou
For the first time ever, get the tried, tested, proven and optimised blueprint

for how to build an engine that enables you to get more done in less time, with less of your personal exertion.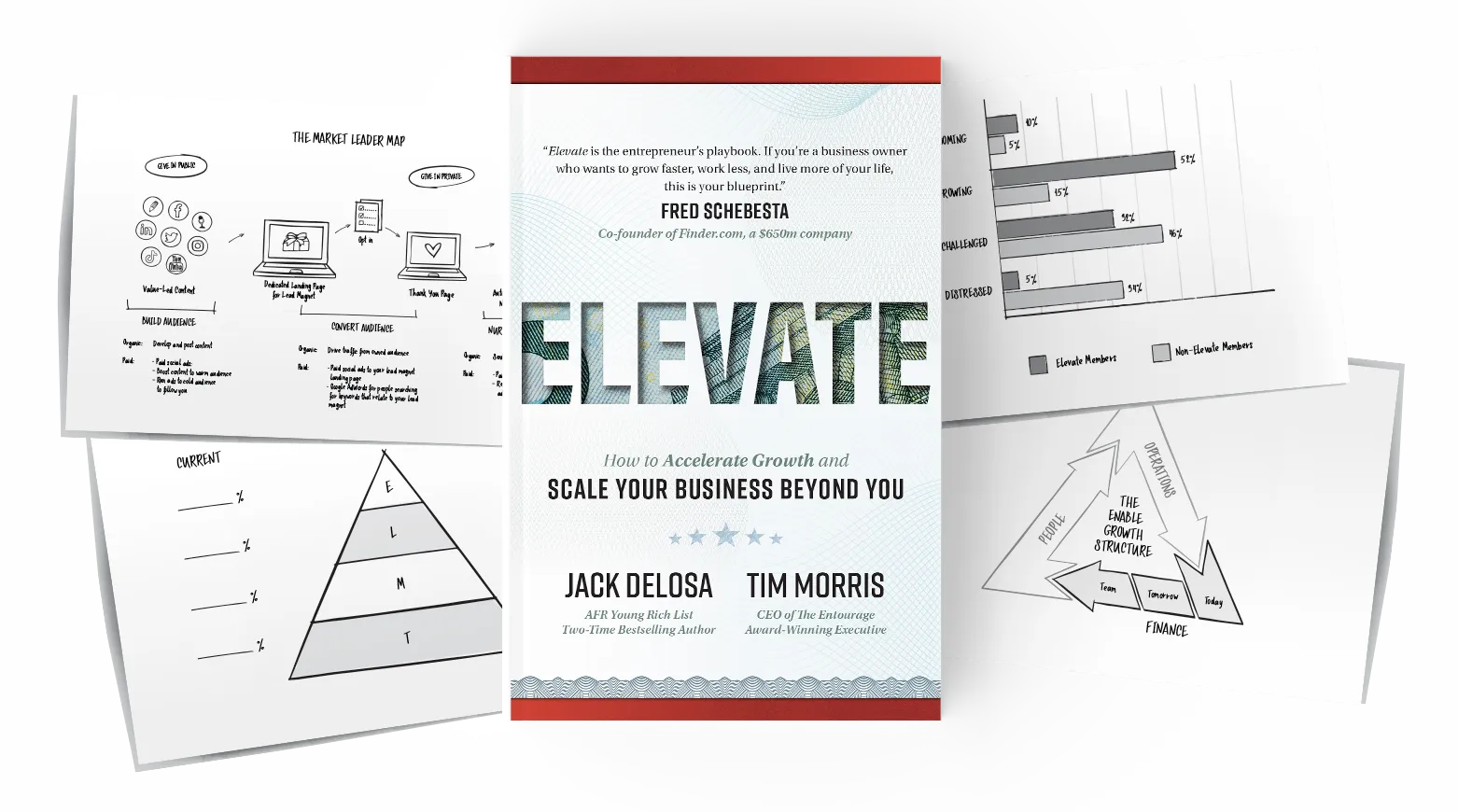 Dear entrepreneur,
Every day for over a decade now, we've received countless messages from business owners who, one way or another, feel trapped by what they've created. People who went into business in pursuit of freedom...
Creative freedom...
Time freedom...
Lifestyle freedom...
Financial freedom...
And who are now experiencing anything but freedom.
So many business owners aren't living up to their full potential because they're labouring tirelessly to keep all the plates spinning.
They're exhausted and burnt out, trying to keep up with the growth of their business.
If this sounds like you, we have just the thing that will set you free.
"Elevate is the definitive guide to building a great company."
It focuses on this very stage of the business journey that is ignored everywhere else: you're running a business, maxed out beyond capacity, constantly bumping up against a glass ceiling, and you're looking to accelerate your growth in a way that relies less on your personal exertion.
Elevate is a collection of our 40 years of real-world experience starting, scaling and investing in 7, 8 and 9-figure businesses. Our biggest challenge when writing the book was not deciding what to include, but choosing what to leave out.
For the first time ever, we've distilled our entire business coaching methodology at The Entourage in one place.
This book will take you on a journey to build a great company and finally discover the freedom you dreamed of when you first started along this road.
The strategies outlined in Elevate have been tried, tested, proven and optimised with thousands of our Entourage members across 150+ industries for over a decade, and have generated over $2 billion in revenue for them.
It is all about accelerating growth, with less effort, and building a business that can scale beyond you.
How do you know whether Elevate has something for you?
You might be an accountant who's built the foundations of a strong accountancy practice, yet you still find yourself entrenched in the doing, putting in sixty hours a week.
Maybe you run an ecommerce business that has reached seven figures but is bursting at the seams operationally and financially.
Alternatively, you could be a personal trainer who's built a fledgling team but feels stuck when it comes to removing yourself and scaling to the next level.
The founder of a construction company who's developed a great team and is running several projects, but can't see a clear path to taking on any more without succumbing to burnout.
A retailer working around the clock, wondering how you could ever scale beyond your current size because you couldn't possibly work any harder.
A coach who's created a great brand that people love, but wants to build out your operation, and ultimately reach more people and maximise your impact.
Whatever your story, if you're a real business owner doing the real work, this book is for you.
Keep elevating,


WHAT THE WORLD'S BEST AND MOST RENOWNED ENTREPRENEURS ARE ALREADY SAYING ABOUT ELEVATE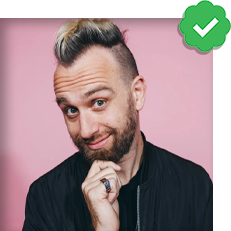 "Elevate is the entrepreneur's playbook. If you're a business owner who wants to grow faster, work less, and live more of your life, this is your blueprint.

FRED SCHEBESTA
Co-Founder of Finder.com, a $650M company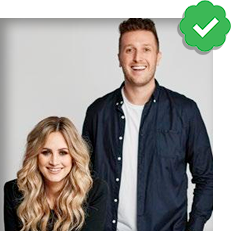 "Accelerating growth and scaling in a sustainable way is not something that can be done with luck - it's by design, and Jack and Tim have generously given you the blueprint for it."

DANIEL & JUSTINE FLYNN
Co-Founders of ThankYou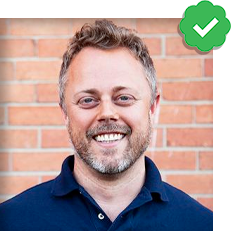 "If you're a business owner, this book will change your life. This is an absolute must-read for any entrepreneur, manager or employee who is looking to achieve rapid growth and build a world-class company."

JUSTIN DRY
Co-Founder of VinoMofo, a $100M company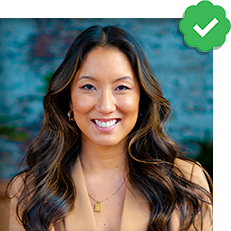 "As they grow, every business owner finds themselves working harder, doing more and earning less. Elevate is the answer to this universal problem, giving you the blueprint to grow faster, doing more of what you love and less of what you don't."

SARAH DAVIDSON
Founder of Matcha Maiden, host of the Seize the Yay podcast, television presenter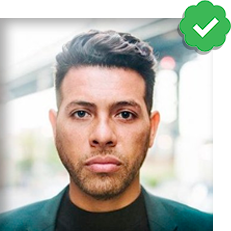 "Jack Delosa is a leading entrepreneur of this generation. He builds world-class companies at scale that operate without him. From scaling multiple eight-figure companies, to investing in unicorns, and even buying his own island... as far as entrepreneurs go, Jack is a leader of the new school. In Elevate, he is passing down his roadmap so that other business owners can walk the same path."

GERARD ADAMS
Co-Founder of Elite Daily, achieved a $50m exit to Daily Mail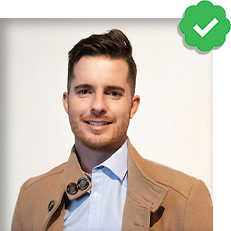 "Elevate is a must-read for every business owner and their management team. This book is the complete methodology for building a self-managing company that can scale."

STUART COOK
Former CEO of Zambrero and Founder of TWYIYO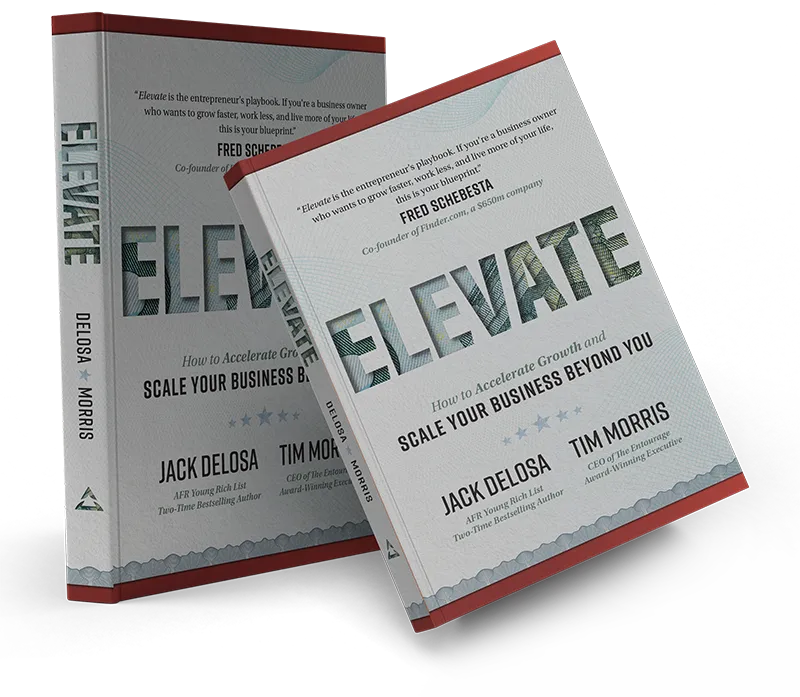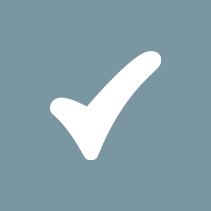 You're a 6, 7 or 8-figure business owner who's working harder, constantly doing more, but earning less. You're labouring tirelessly to keep all the plates in your business spinning.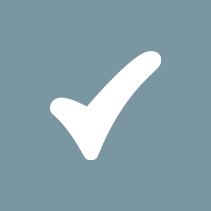 You're exhausted trying to be all things to all people. The business is entirely reliant on you, and you don't have the time, freedom or know-how to do what you'd like and should be doing.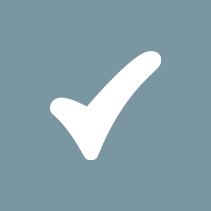 Your role in your business is like a mechanic or technician - always diving under the hood when something goes awry. You have no leverage in how you're operating and don't know how to elevate to the next level with less of your personal exertion.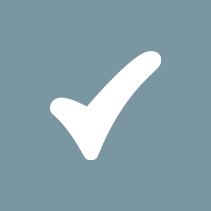 The growth of your business is compromised and unsustainable. It either is growing, but you're struggling to keep up with it operationally, or your growth has plateaued, because the strategies that served you in the early days are no longer fit for purpose.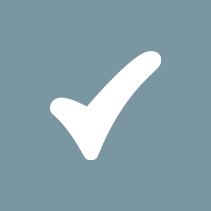 You feel like you're failing or not living up to your true potential because you're exhausted and buried in operational detail. Despite your best efforts, running your business is like driving a car with a handbrake on. It's going nowhere - and fast.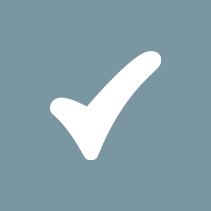 The exciting vision you once had for your business has become an all-consuming machine that drains your energy. You're not leading from the front with drive and creativity. Instead, you're playing the role of operations manager at best, or admin assistant at worst.
THESE COMPANIES HAVE USED OUR METHODS.
NOW, IT'S YOUR TURN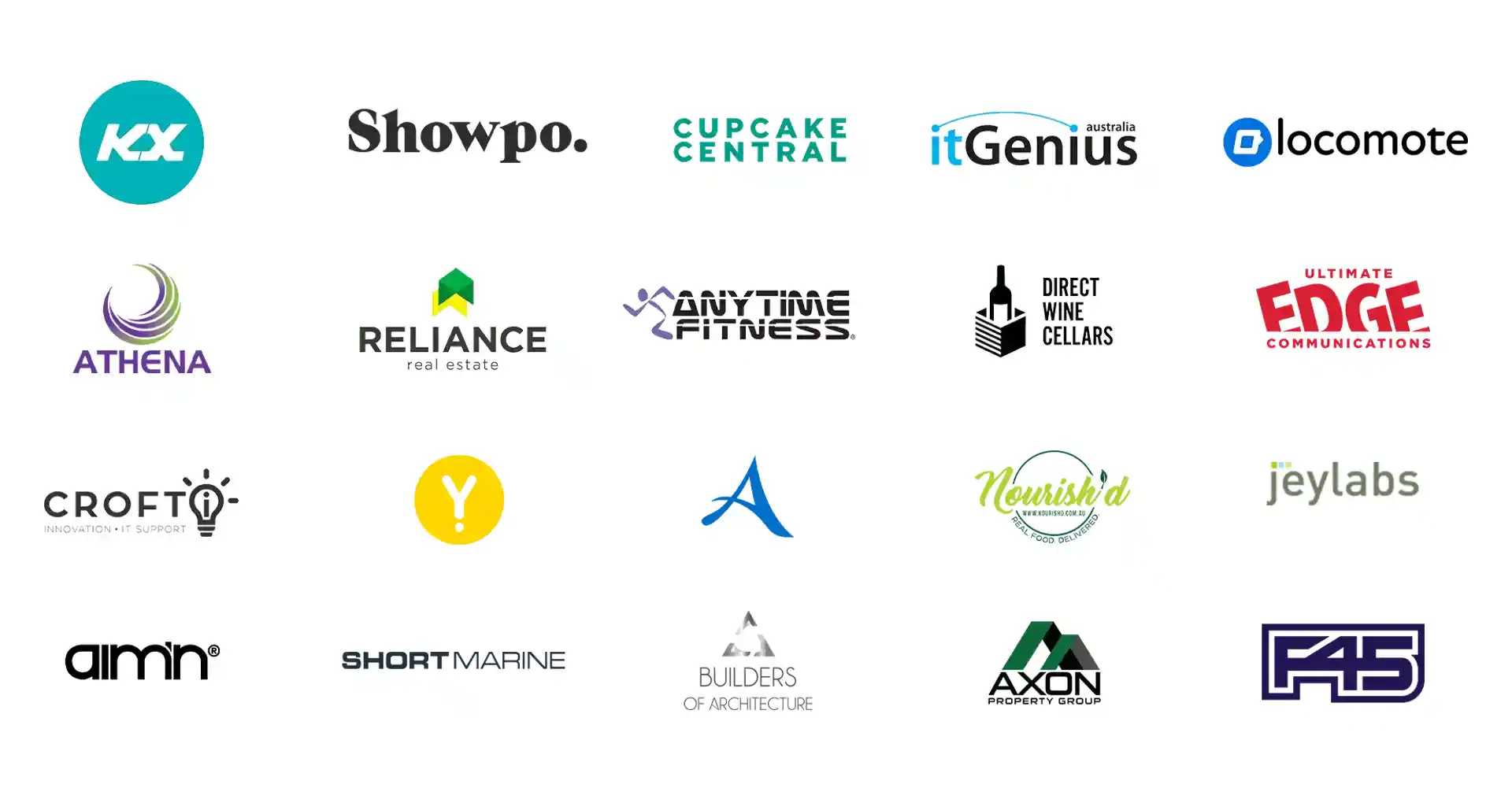 12 THINGS THIS BOOK WILL TEACH YOU


The Entrepreneur's Journey: From Startup To Scaleup
Get the blueprint to go from a reactive, chaotic and time-consuming startup to an optimised engine that can run without you. This journey isn't about running faster or working harder - it's about beginning to work smarter.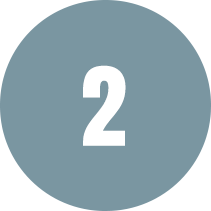 The Four Hats: Technician To Entrepreneur
Discover how to go from working in your business to working on it; from being the person trapped in technician mode, doing everything, to the role of the entrepreneur, shaping everything. The goal is for you to build an ecosystem that enables other people to contribute great work under your leadership.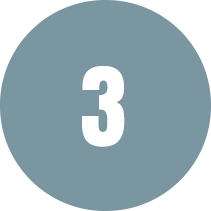 The Six Elements: Business Operator To Business Owner
It's not enough for your business to excel in one area to the detriment of another. You'll develop a blueprint for assessing your business and its requirements in their entirety, and ultimately design a business that is both scalable and sustainable.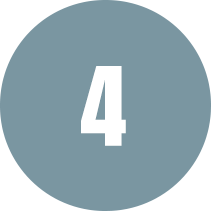 Driver Or Enabler: Play To Your Strengths
Building a scalable business is about building the right team, with the right people in the right seats. If you aspire to join the rank of great entrepreneurs, you'll need to master the skills required to build a team that exponentially amplifies you strengths and covers your weaknesses.


Craft Your Roadmap: Know Your North Stars
At any given moment, a scaleup should be operating with a defined strategy, and creating and maintaining north stars that help everyone make the best possible decisions. You'll be shown how to generate a one-page snapshot which illustrates where you are, where you want to be, and how you will get there.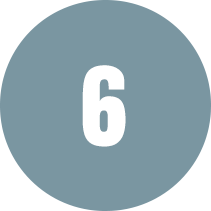 Construct A Marketing Engine That Generates You Leads
Your unstructured approach to marketing is likely the legacy of old habits developed in the startup stage, and this is compromising your growth. You'll discover how to build a well-oiled marketing engine that grows your brand, scales your audience, and generates high-quality leads.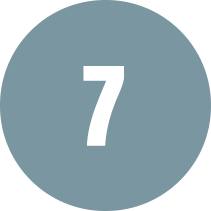 Sales: Drive Growth And Profitability
Most founders are gifted salespeople, but that doesn't mean sales can't be systemised or taught. You need a "your company" way of selling, or you will hit a ceiling. Be walked through how to build a sales process for your business that you can optimise, delegate and scale.

Product: Develop And Deliver Products That Delight Your Customer
To break through from 7 to 8-figures, you need to create consistency in your customer journey. Discover the key strategies to optimising your products and services so that your customers fall in love with them, in a way that is not reliant on you.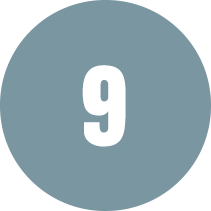 Operations: Build A Business That Can Work Without You
In order to build a business that is scalable and sustainable, operations must evolve into its own function. Discover how to install an operating system into your business that ensures each of the functions are streamlined, integrated and working together.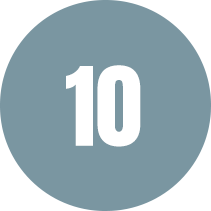 Finance: Manage And Maximise The Money
The way you managed the money in the startup days won't get you through the scaleup stage. Discover how to develop the financial visibility for your company, how to fall in love with making financially informed decisions, and how you can increase the profitability of your business as it scales.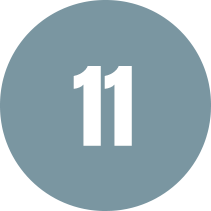 People: Assemble Your A-Team
Your job as an entrepreneur is to get your business to the point where it can afford to start building a team. This is how you build leverage into your organisation. You'll get the blueprint for how to build a world-class team and magnetic culture that is structurally ingrained in the fabric of the company.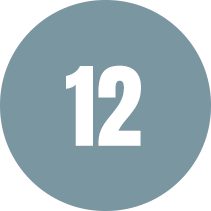 There's Always A Play: Navigating The Different Seasons Of Business
Whatever scenario you find yourself in right now and in the future, however uncertain you might be about the path forward, there is always a play. Be equipped with the key strategies so that, you always know your best next step, whatever state your business is in.
UNLOCK YOUR NEXT STAGE OF GROWTH BY DISCOVERING HOW TO BUILD A WELL-ROUNDED BUSINESS AND BECOME A WELL-ROUNDED BUSINESS OWNER
You'll access

frameworks for growth which will

accelerate your decision-making, shave years of struggle off your learning curve, and walk away empowered to move your business forward faster.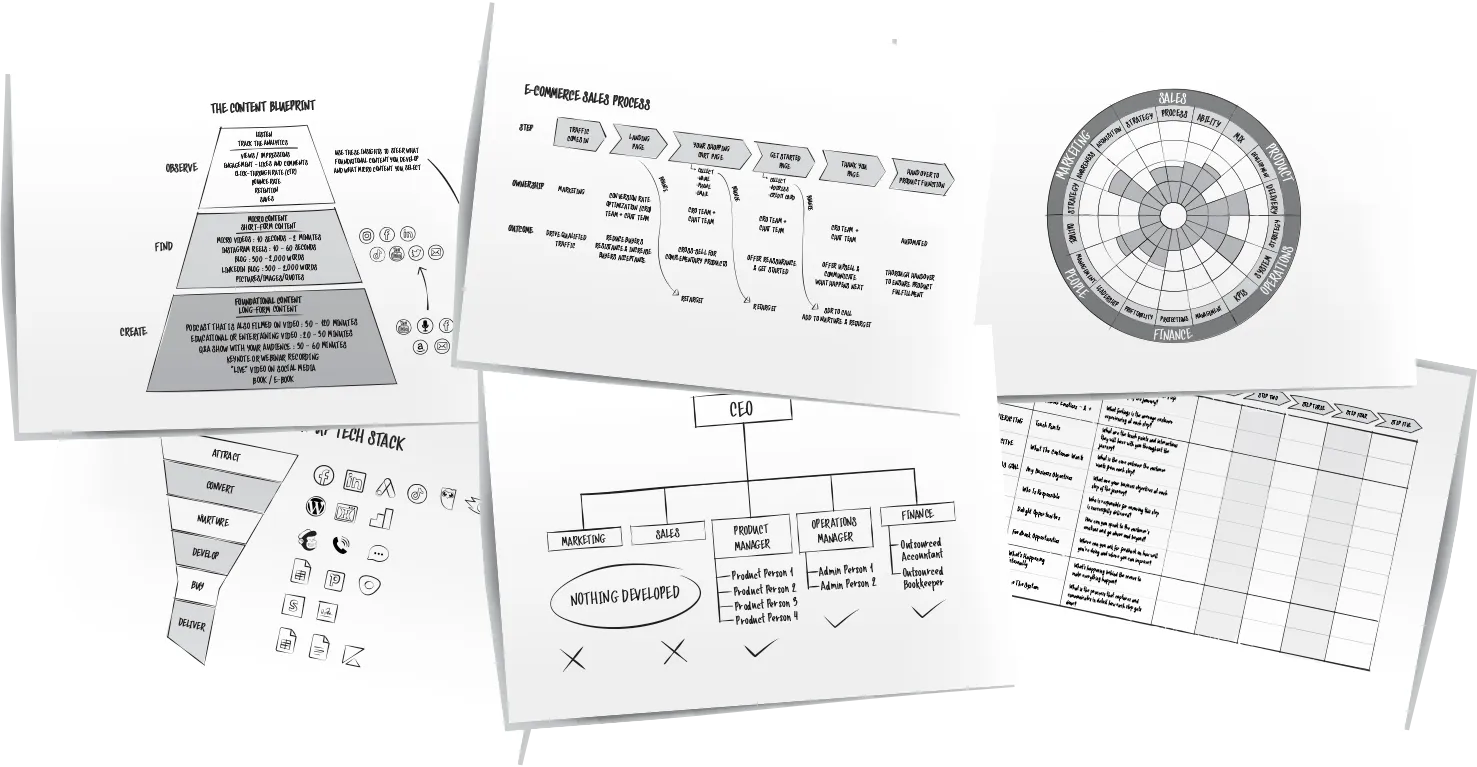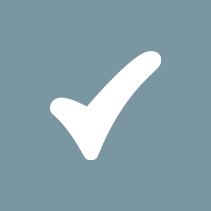 Real strategies to build a scalable company, coming from people who've been there, done that, and understand the challenges.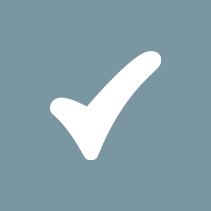 Tried, tested and proven frameworks to help you implement every step of the way.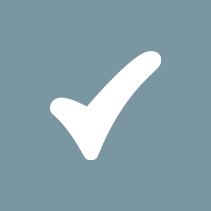 The blueprint for how different parts of a scaleup business fit together and interact.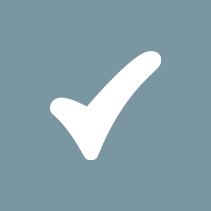 Honest, unflinching descriptions of challenges we've faced along the way, outlining how we've overcome them, so that you can shave years of struggle off your learning curve.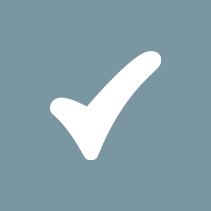 Case studies from members of The Entourage's Elevate coaching program, breaking down how they've successfully put the principles from each chapter into practice.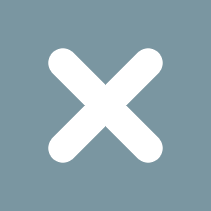 Fluffy advice about how to start a business. This book is written for business owners of existing companies who find themselves working harder, doing more, and earning less.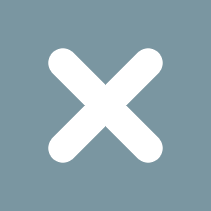 Wild strategies aimed at raising hundreds of millions of dollars.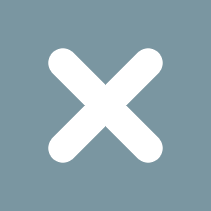 Strategies more appropriate for big corporations, that attempt to hammer your small business into an unnatural shape.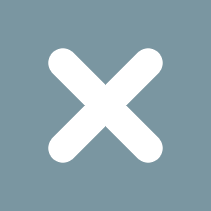 Academic theories about how to build a business.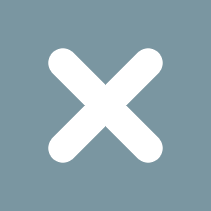 A get-rich-quick cheat-sheet. Elevate is about the specific skills and strategies that will develop you into a world-class entrepreneur.
$100m entrepreneur, investor, Founder of The Entourage
JACK DELOSA
Jack Delosa builds businesses.

He is the Founder of Australia's largest business coaching provider, The Entourage, with a global community of nearly 1,000,000 business owners. Under his leadership, The Entourage has been awarded the 4th Best Place to Work in Australia, and the Top 50 in Australasia, by Best Places To Work.

Prior to The Entourage, Jack co-founded MBE Group, which helped small to medium sized businesses raise money from investors. MBE enabled their clients to raise over $300 million from investors and would go on to become one of Australia's fastest growing companies.

Along the way, Jack became an investor, investing into companies spanning biotechnology, luxury real estate, finance, ecommerce, food retail, recruitment and even aviation, including one 'unicorn'; a business that goes from $0 to $1 billion within ten years.

Jack's first book, 'UnProfessional', was highly acclaimed, reaching best-seller status within three weeks of launching. His second book, 'Unwritten' outlines the unconventional wisdom he's become known for, to living a life on purpose. Unwritten became Australia's best-selling business book in one week.

Jack has personally coached, trained, and presented live to over 345,000 entrepreneurs and companies including ASX200 companies, SME's, federal and state governments, athletes, NRL and AFL clubs, celebrities, and some of the world's most iconic entrepreneurs. In recognition of being one of Australia's top entrepreneurs and investors, Jack has been listed in the Australian Financial Review 'Young Rich List' five times.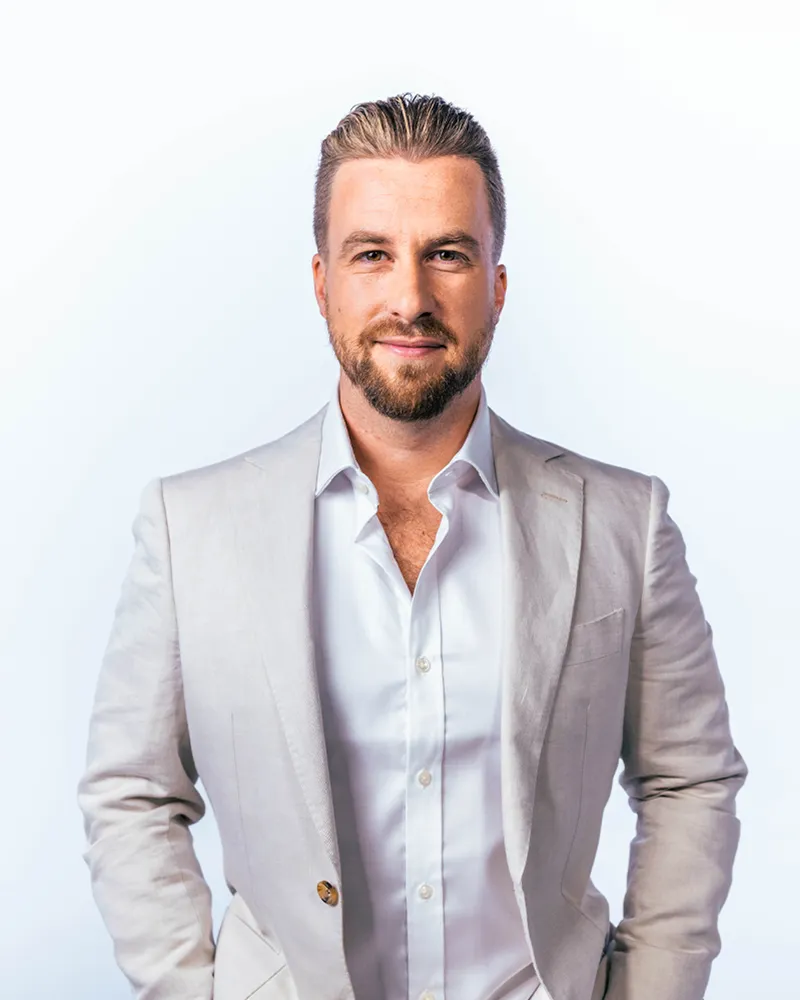 CEO of The Entourage
TIM MORRIS
Tim Morris is a highly effective executive and experienced business owner. He is the CEO at The Entourage, Australia's largest business coaching and training provider for high-growth businesses which has generated over $2 billion in revenue for its members.

As the CEO, Tim is responsible for bringing the strategic direction of The Entourage to life. He leads an international team of over 100 people, and his strong financial and operational management underpins the long-term growth of the business. Having previously occupied the roles of Director of Education and General Manager, Tim's drive and contribution has been fundamental in getting The Entourage through its most difficult days, and operationalising the business to where it is today.

Prior to The Entourage, Tim started, grew and managed several of his own businesses. His first business, Dynamic Horizons, an innovation consulting company, worked with some of Australia's biggest corporations, including banking and utility companies, Australia Post, Cisco, and government agencies to conceptualise and introduce new products and services. This was Tim's first business to pass the 7-figure mark. He was also the founder of and led an international team of 30 at Learn Lab, an education development business which was at the forefront of bringing online education into leading Australian universities. Alongside this, Tim launched the e-commerce company, The Pantless Postman, a leading apparel-wear subscription business.

Tim also served as the General Manager of Uber where he was responsible for driving the expansion of the ride-sharing business into the Melbourne market; spent time with entrepreneurial education businesses Edrolo and Ducere where he worked on product development; and is a part-owner of a number of 7 and 8-figure businesses himself.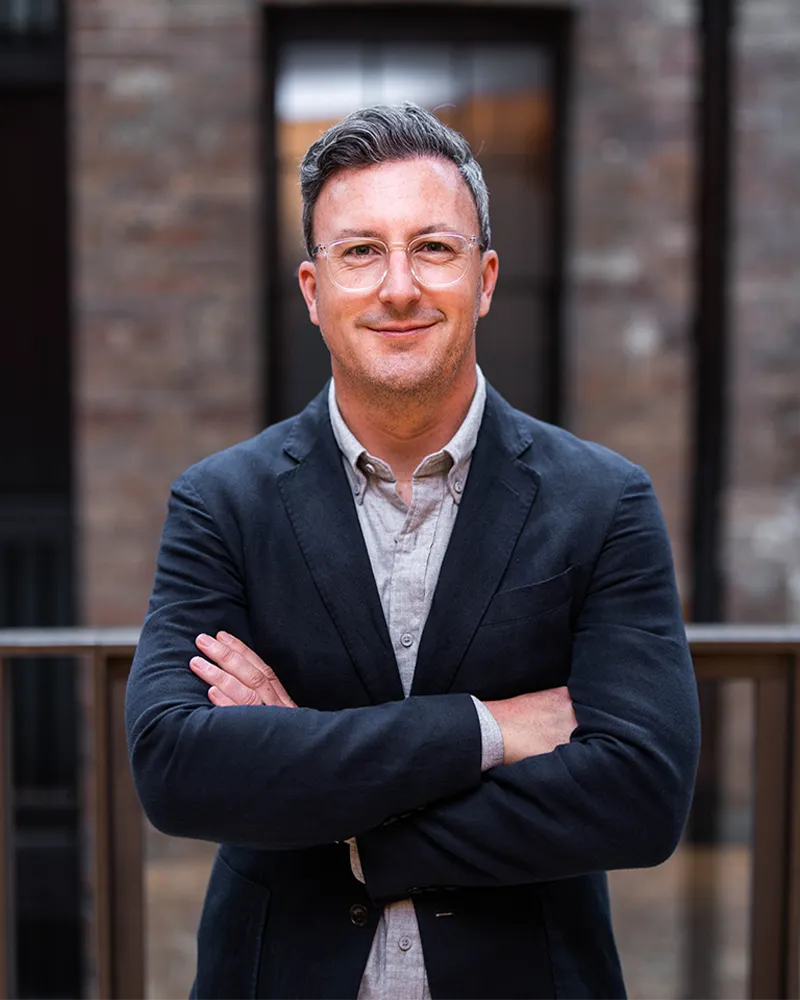 THIS IS THE "ENTREPRENEURS' PLAYBOOK," FROM THE BRAINS BEHIND AUSTRALIA'S LEADING BUSINESS COACHING & TRAINING PROVIDER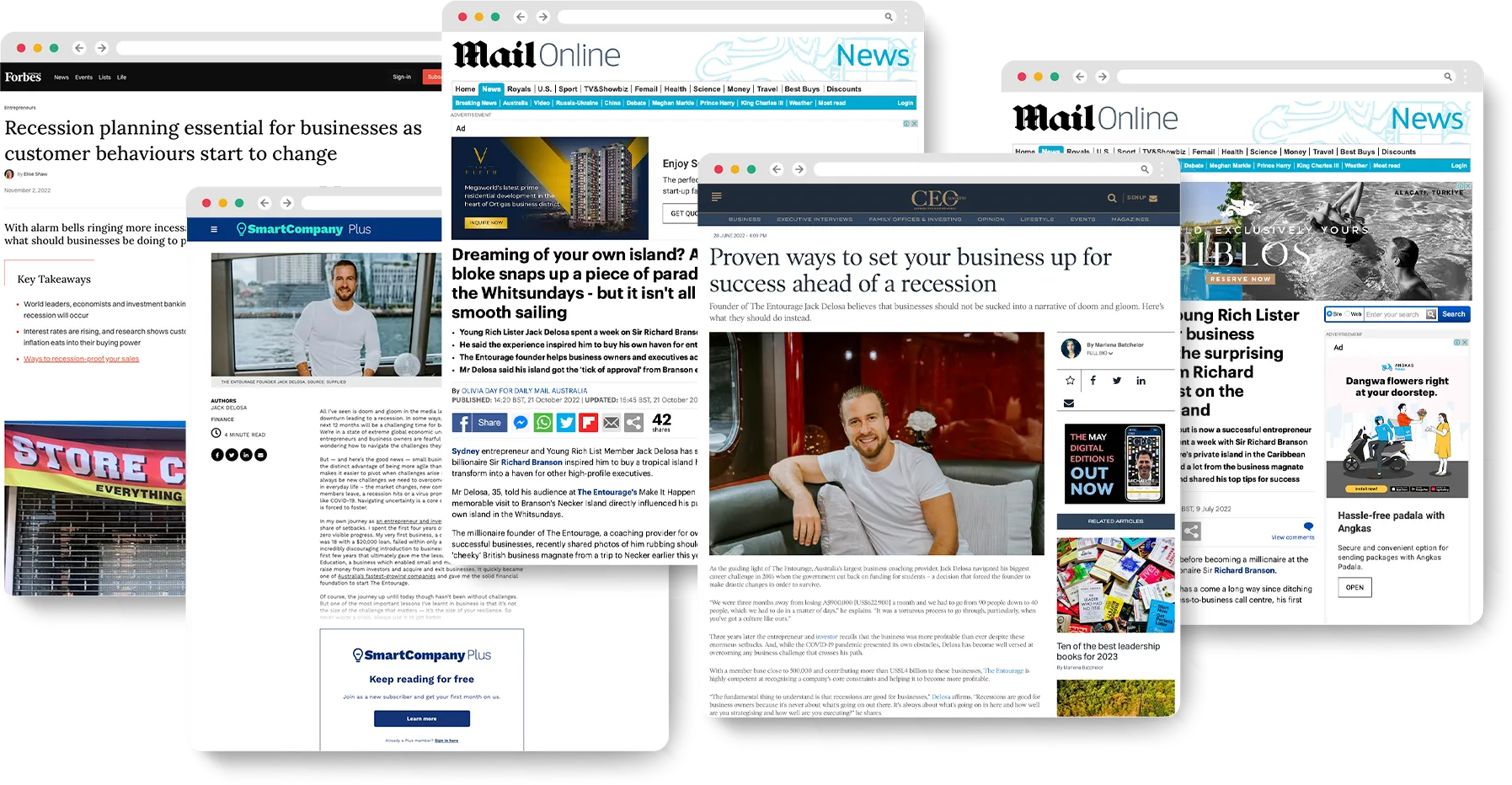 Elevate

will take you on a journey from being the founder of a reactive and chaotic startup to being the leader of a well-structured scaleup, a business that achieves more and grows more, even as you personally do less. It will enable you to elevate from being the technician who must personally fix every problem to being an entrepreneur leading from the front. It will take you from being a business operator, who spends every day fighting in the tranches because you're needed there, to being a business owner
Everything in Elevate has been tried, tested, proven and optimised with thousands of our clients, spanning

150 industries since 2010

. These are strategies we use ourselves, in our subsidiaries and our investee companies.
★ "We felt like we had taken Verge Girl to the furthest point we could by ourselves. Within just 6 months of joining Elevate, we had grown from a 7 to an 8-figure business, and within 12 months we had grown 100% compared to the previous 12 months. We now feel really excited about the future. If there's an area of your business that you want to master but you don't know where to go, Elevate has so much to offer. There's nothing that The Entourage can't help you with."
–– DANIELLA DIONYSSOU & NATALIA SUESSKOW, Co-Founders of Verge Girl
★ "I had a very challenging time in the beginning, and there was no one I could turn to. The concepts in Elevate gave me a very clear plan and roadmap for how to grow my business and myself. Within a few years, we had grown from $1 million in revenue all the way to $16 million, and I grew my team from 15 people to 100. We've been named Australia's fastest-growing real estate company. Elevate gave me the answers, I can now provide the right opportunities to my team."
–– SUNIL KUMAR, Founder of Reliance Real Estate
★ "My business looked shiny on the outside, but it was chaotic on the inside. I was working crazy hours, we had no plan for the future, and it just wasn't sustainable for long-term growth. Until we had The Entourage, we didn't have the systems in place to grow. Since then, we've profitably scaled our revenue from $1.5 million to $20 million. We had 10 people working in the business, we now have over 100 people employed and it's allowed us to elevate out of the day to day."
–– JYE BOHM, Co-Founder of ProFinish Coatings
★ "Before I came across Elevate, I was playing it safe and small. I was afraid of success, and wasn't ready to leap into what the business could really be. In the six months prior to Elevate I did $250,000 in revenue, in the six months after I did $2,500,000 in revenue. A 10X in six months. I've grown my team from 3 to 15 people, and put systems and processes in place which mean that I'm not getting involved in things that don't require me. I've levelled up. I've stepped away from the day-to-day and now spend my time doing what I love best."
–– FRANCES QUINN, Founder of Athena Consulting

★ "As a personal trainer, I knew how to get results for people but I didn't know how to get results for my business. Working with The Entourage helped me get out of my comfort zone. I started with 30 members in 1 small location and was turning over $50,000. Since implementing the strategies in Elevate, we've grown into a global fitness company and franchise network with 52 locations, and $30 million in revenue. The Entourage can teach you the fundamentals of how to scale profitably and sustainably - if that's what you're after, then this is for you."
–– PETER HULL, Founder of FistStop


★ "When we started our business, we spent so much time on the tools that we never thought about how we'd actually build our business. We were working 16-hour days, and just thought that to earn more money we had to keep working harder. Elevate changed all that. Our roles are now clearly defined, we've set up processes so that we're only working 6 hours every day. Previously, we were turning over $150,000 every month. Within a few months of applying what we learnt in Elevate, our monthly revenue was consistently between $650,000 and $700,000. We're working less and making more profit."
–– STEVE GATTER & SIMON WELLARD, Co-Founders of Outdoor Vision Landscaping

★ "I'm trained technically as a physiotherapist, but I didn't know anything about business - that was until I came across Elevate. The business was fine, but there was an underlying want to do better. I knew it was going to be challenging. Elevate gave me the systems and frameworks to profitably and sustainably grow my business, and open a second location within 12 months. Within just 9 months I'd passed the $1,000,000 mark, and I'm now hitting numbers that I never thought were achievable. There are people in this world that are better than others at business, and the best of them are at The Entourage."
–– ADAM MONTEITH, Founder of Evoker

★ "We increased our profit from $100,000 to $600,000 in 6 months, and I doubled my team from 11 to 22 people to free up my time. The Entourage gave me the tools I needed to reinvent myself and be the person I needed to be to elevate the company to new levels. We're now playing a bigger game, and the business is bigger than ever. I'm happier, I feel more free, and I have less stress."
–– KATE PRIOR, Founder & Managing Director of Face2Face Recruitment


★ "My business was ticking along ok. We were growing, but it was slow and we weren't being strategic. I was blissfully ignorant to a lot of the deficiencies within my business. I was on autopilot, but Elevate flicked the switch for me. I've learnt how to bottle magic, and scale my business. We've since increased our revenue by an extra $1,000,000, and doubled the team. You get to see what world's best practice looks like at The Entourage. If you want to scale your business but also improve personally and take yourself to the next level, then this book is for you."
–– JOHN DYER, Founder of Air Adventure Australia


★ "In the first 3 years of our business, there would have been 10, maybe even 15 times when we thought it was going to collapse. Working with Jack Delosa and The Entourage gave us the focus we needed to get through the start-up phase, to get back our time, to leverage our team and get more out of the business. By the time we exited the business, it had grown from a 3-person operation to over 140 staff members. We'd achieved industry-wide recognition with numerous accolades and awards, including Smart Company's Top Digital Innovator and Top 5 Fastest-Growing Companies, and a feature on the BRW Fast Starters List. From the start of our entrepreneurial journey, right up until today, the effects of The Entourage have compounded."
–– DAVID & ROSS FASTUCA, Co-Founders of Locomote

★ "We had been having a terrible time in business before we came across Elevate. We had no idea what we were doing and we were terrified of growing the business. We were scared of taking the risk of growing to the next level because the business was totally key-person dependent on us. As husband and wife, this was also severely impacting our marriage. Since learning and adopting the strategies contained in this book, we've been able to 10X our monthly revenue in just 18 months while increasing our net profit margins. Our team has grown from 4 to 14 people, all superstars who have been able to give us our time back. The business now operates and our clients are getting helped when we're not even there."
–– ROBBIE & TAMARA TURNER, Co-Founders of Axon Property Group

★ "I'd started the business over 20 years ago and had felt like we'd reached a plateau - the business hadn't grown for four years in a row. I had no clarity on where exactly I wanted to take the business, let alone how I was going to do it. After implementing the strategies in Elevate, we started seeing immediate and consistent results - where we were previously doing $30,000 every month, this quickly doubled to $60,000. Now we're consistently doing months as large as $110,000. That's become the norm, so when we eventually did $200,000, I would have never previously thought that was possible. If you feel like you've hit a ceiling, you're burnt out, feeling lots of self-doubt or you're lacking the clarity you need to get to where you want to be, this is for you."
–– BEN MCINTYRE, Founder of BJM Digital

FREQUENTLY ASKED QUESTIONS
Will Elevate work for me?
I don't have a business. Can I still get Elevate?
Do you have any Success Stories?