Business Coaching
Meet your entourage of business coaches, advisors and experts.
The Entourage business coaches
Much like the saying 'it takes a village to raise a child', we believe that no entrepreneur should build their business alone. There's a real power that comes from working alongside a network of like-minded individuals who understand the journey that you're on and can act as accountability partners and coaches to help see your goals through.
When you join The Entourage, you get access to more than 30 of Australia's leading experts, advisors and coaches, who all specialise in different areas of business. Our collective of real-world business owners turned coaches and proven experts are available to help you solve your daily challenges and lead you on your path to entrepreneurial success!
With a combined passion for all things entrepreneurship and business success, the Executive Team at The Entourage are the business coaches and advisors you've always dreamed of working with.
With extensive experience as entrepreneurs themselves, and having worked closely with over 3,500 businesses across 150+ industries for more than 10 years, our team of leaders are very closely involved in paving the success for you and your business.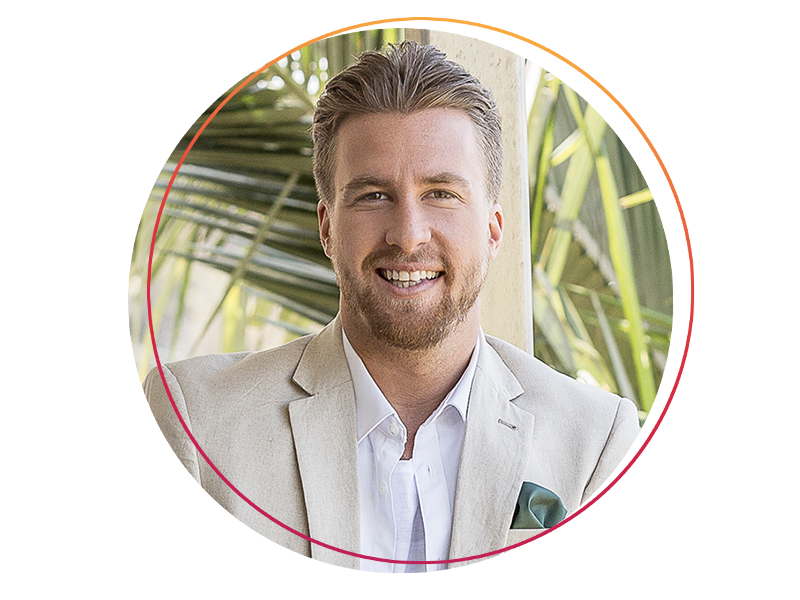 Jack Delosa
Jack is the Founder of Australia's largest training institution for entrepreneurs, The Entourage.
In addition to this, Jack is also a 2X best-selling author, 5X AFR Young Rich List member, high-profile speaker and investor.
He is regularly called upon by the media as a spokesperson for entrepreneurship and education, has contributed to The Australian Financial Review, The Morning Show and Sky Business, as well as Channel 7, The Nine Network and 10 News. He also regularly features in publications such as GQ, Men's Health, The Sydney Morning Herald, The Age, The Daily Telegraph, CEO Magazine and news.com.au.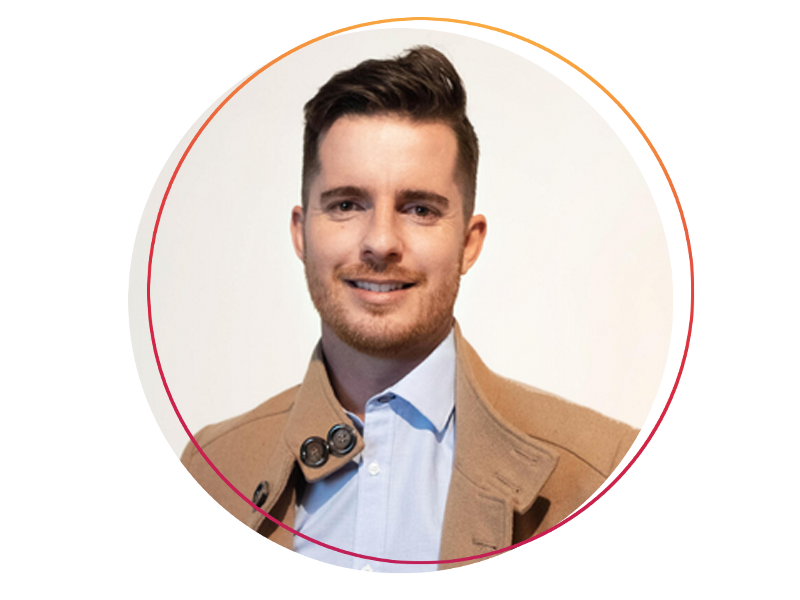 Stuart Cook
Stuart is the former CEO of Zambrero. During his time there, he increased revenue from $1.1 million to over $75 million in sales and expanded the business into 3 countries.
Stuart's first investment was in 2011 with The Entourage, which has grown to become Australia's largest entrepreneurship education company. He has been named Young CEO of the Year, and Young Global Leader for the World Economic Forum.
Since 2015, Stuart has been an investor, advisor and mentor to numerous startups, charities and businesses. Stuart consistently seeks investments that will make a positive difference in the world.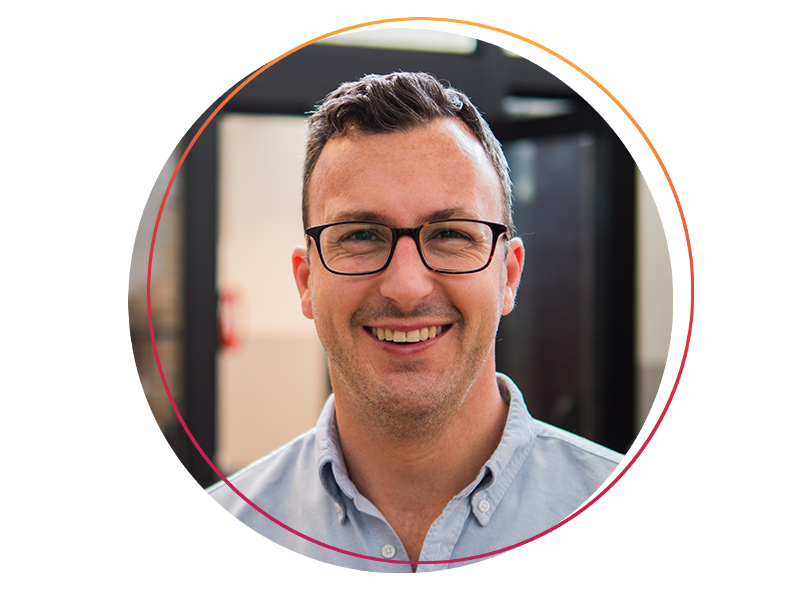 Tim Morris
Tim is a lifelong entrepreneur and the person responsible for the impressive growth and systemisation of The Entourage.
Prior to joining The Entourage, Tim had a long and diverse entrepreneurial journey starting, growing and managing a range of businesses, including 5 of his own, and one of the world's largest and most disruptive startups.
As an entrepreneur, he knows all too well what it means to get trapped in the day-to-day running of a business.
At The Entourage, he's helped the company grow from startup to scale stage by developing and enabling high-growth business systems, as well as a world-class team and culture.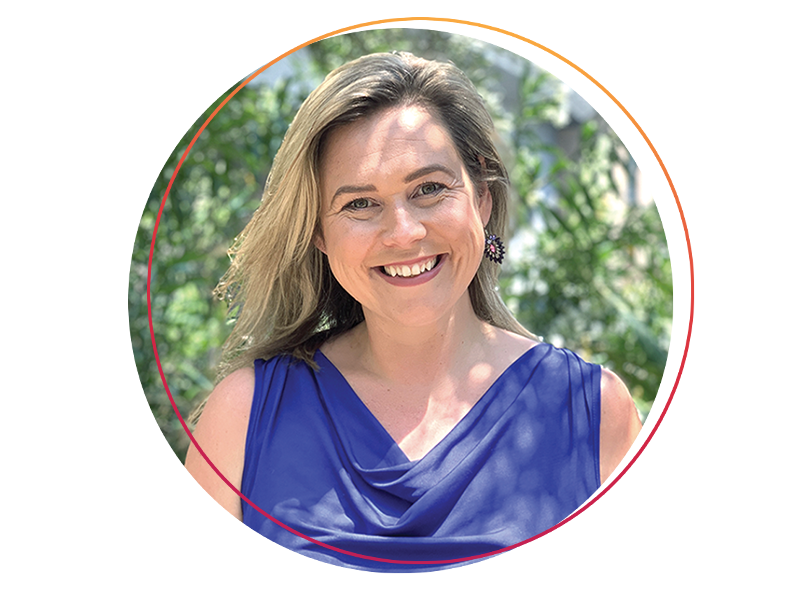 Laura Holderness
Having worked with several notable household brands including Google, Facebook, Nike, Coca Cola and Westpac to name a few, Laura brings with her over 16 years of deep commercial experience in Education, Product, People and Events Management.
Laura has worked in a mix of fast paced, competitive environments internationally across corporate, mid-size and small businesses, and has an intrinsic understanding of the mechanics of operating highly efficient and profitable teams. Her knowledge and results are second to none, armed with both a passion for education and the experience and skill to help business owners make great commercial decisions.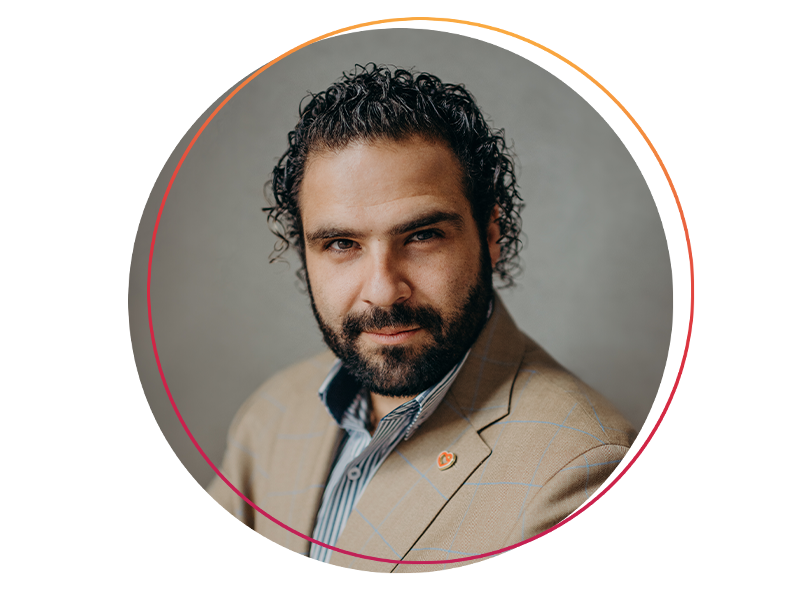 Andrew Morello
Andrew is an awarded entrepreneur, investor, philanthropist, and the winner of the first Australian Apprentice.
Prior to joining The Entourage, Andrew spent 10 years alongside Mark Bouris AM building out the Yellow Brick Road Wealth Management branch network nationally.
Morello is an active member of Australia's entrepreneurial and real estate communities, an engaging and charismatic speaker, and passionate about sharing his successes with other entrepreneurs, business owners and investors to help them reach their full potential and not waste their precious life.
Since its inception, Elevate has transformed the lives of 7 and 8-figure business owners, while building an impressive community of high performing successful entrepreneurs from across the globe.
Throughout your Elevate journey, you'll be guided by some of Australia's best business coaches who will be there with you every step of the way to help you create a future for your business beyond what you ever thought could exist.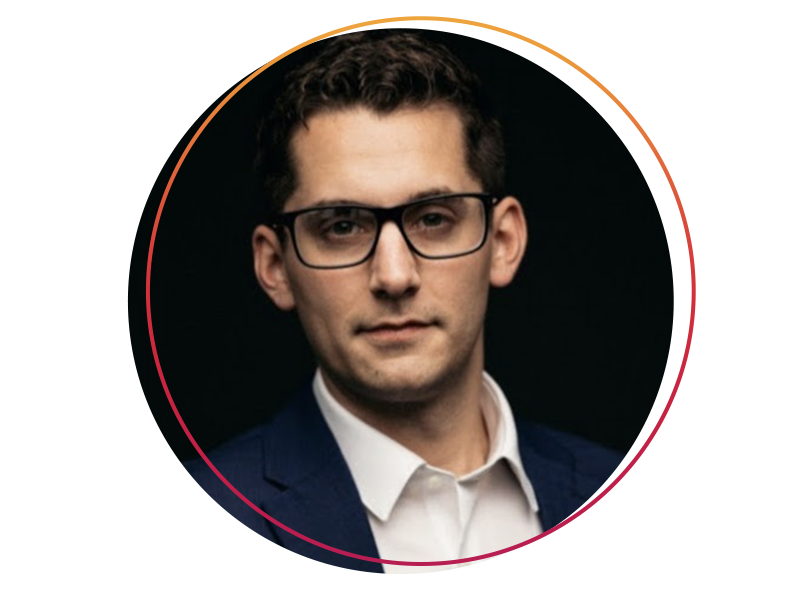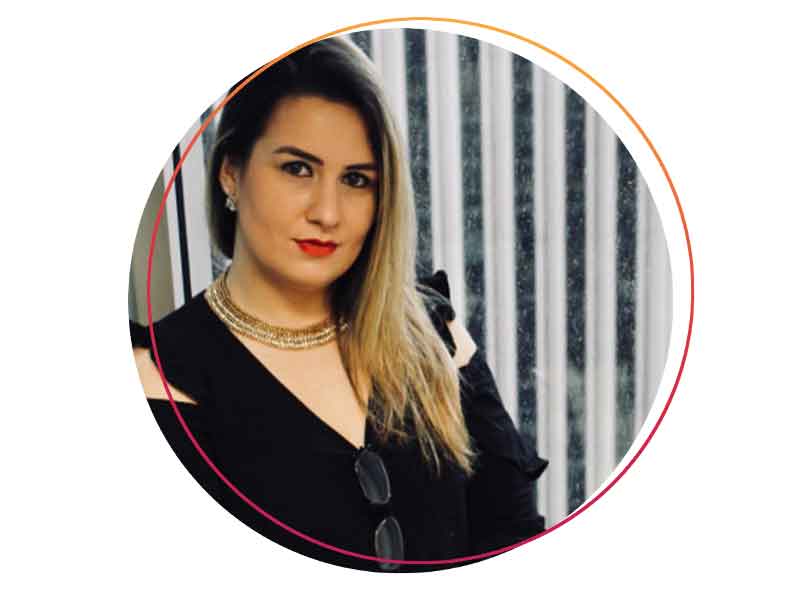 Scotty Hayden
Scotty has spent years working in high-growth businesses. Having devoted the last decade to leading high-pressure sales functions across a variety of industries, Scotty has expertise in identifying the optimal sales techniques and KPIs for any business.
Most recently Scotty exceeded strategic objectives - doubling annual revenues and productivity for an established multimillion-dollar SME in just 18 months, attributing his success to a sharp eye for numbers and his personal brand of "growth-focus" coaching and leadership.

Scotty not only excels in developing Sales Teams, Leadership Tiers, and World-Class Operational Processes, he has a passion for all things People & Culture - demonstrating the rare ability to create inclusive workplace cultures that build highly engaged, non-toxic, results-driven teams with effective incentive, reward and recognition schemes.

Overall Scotty is an incredible addition to our advisors - he can't wait to get stuck into maximising your growth in a modern, millennial and sustainable way.
Andressa Beigert
Andressa brings to The Entourage over 14 years of experience in business, from growing her own fashion and retail business to operating as Managing Director for a global retailer. Andressa is an expert when it comes to all things product, customer, marketing, operations and people.
As a highly sought after mix of Visionary and Integrator, she brings a wealth of international experience. Andressa started in business at the age of 16, managing a family business, before working as a Managing Director of an international franchise for 6 years. Here, she managed over 100 staff and increased revenue by 150% in 2 years.
Andressa has a graduate degree in Business from Brazil, a Business Certificate and Diploma from Australia. and is also the current Founder of an international e-commerce business trading since 2019.
Leveraging her extensive experience, Andressa is a focused and results-driven business coach that is passionate about helping you achieve the results you need.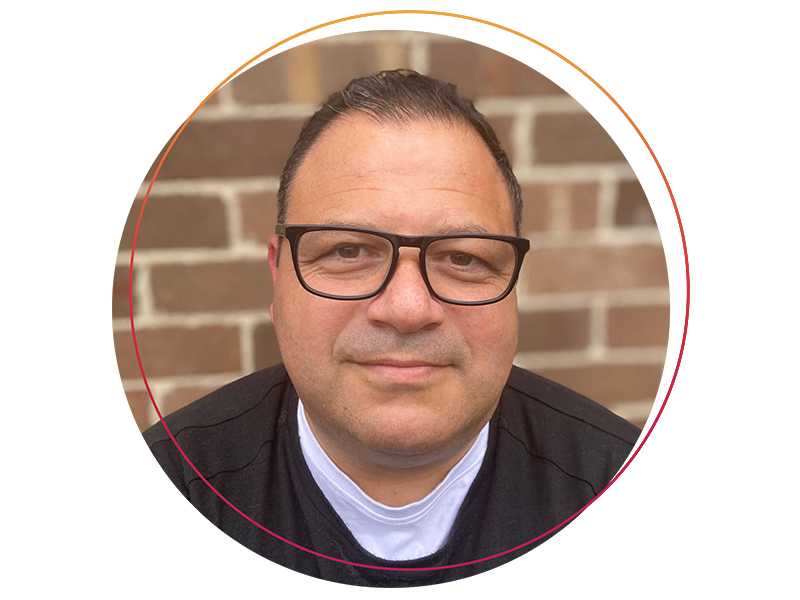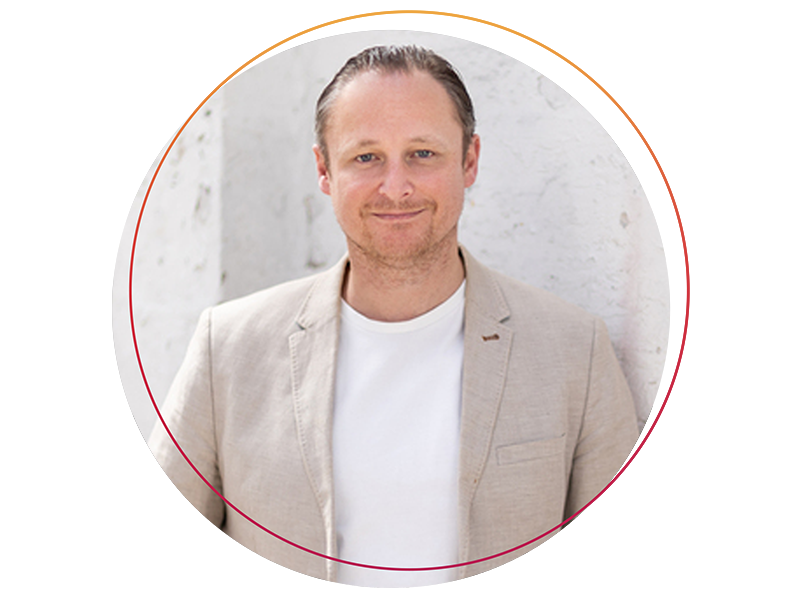 John Kounas
John is the master of finding opportunities and solving challenges in business, leveraging a wealth of experience cultivated across a variety of industries.
In the last 15 years, John has worked across the hospitality industry, building businesses quickly and efficiently with an exit strategy in mind. He uses a strict formula of purchasing, maximising potential and selling - a formula yielding up to 10x the initial investment at the sale of the businesses, which equates to $2.3 million in growth.
Prior to this, John worked in manufacturing operations expediting business efficiencies, and bedding down consistent delivery, through building and launching world-class systems. He replicated this success as a Credit Controller, improving business cash flow and reducing bad debts through a combination of bringing together the right people, exceptional management of team and targets, and the execution of systems that minimised the potential for bad debt.
John is passionate, driven and fuelled by success. He will join you in your journey - bringing out the best in you, your people and your business.
Tom Hitchcock
Trusted by Mark Bouris as one of his inaugural mentors, Tom brings a wealth of business knowledge that is second to none. Tom is a business owner and senior leader with over 15 years experience delivering complex, high profile, business and people strategy and solutions.
A self proclaimed hands-on, hunter and strategic leader, Tom has worked across Hospitality, Education, Recruitment and Government. Tom has run, owned and developed several businesses including 5 Call Centers, Recruitment Consultancies and Hospitality Venues. As well as successfully scaling, managing and exiting 7-8 figure businesses, Tom is an effective driver of diverse teams and a cultivator of a high-performance culture.

Tom also coined the term 'Omni-recruitment' and believes in discovering everyone's USP. He boasts a record-breaking billing history and has a proven track record of success in creating and implementing plans to achieve revenue, position and growth goals through people.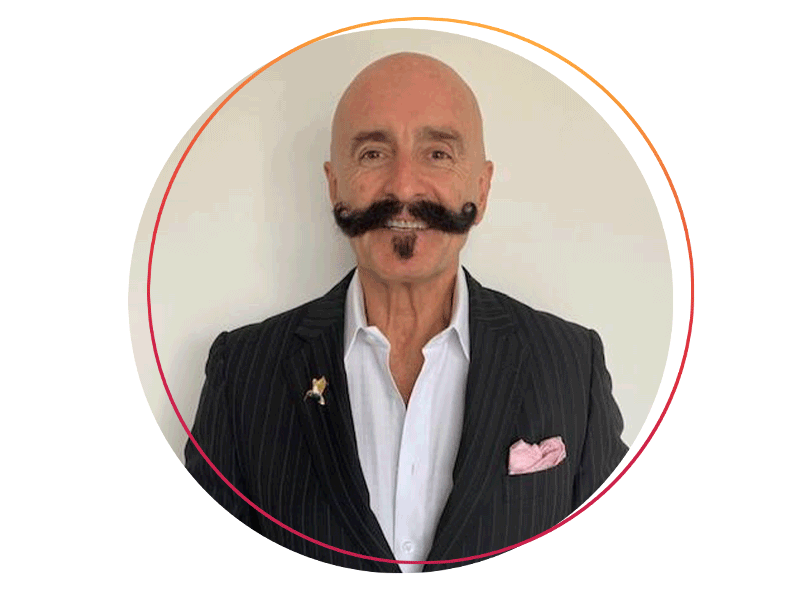 Michael Morgan
Michael has 20 years experience consulting for top 500 and mid-tier businesses to drive business success.
Known for years of delivering positive outcomes, Michael has played a pivotal role in leading strategic business planning/development/execution, sales transformation, marketing strategy, business process development, performance optimisation, restructuring and cultural engagement.
Dedicated, astute and highly experienced in business turnarounds with national and global experience. His ability to develop and mobilise a workforce across the age spectrum with robust cultural expertise in sales and management across various companies drives cultural synergy and collaboration. Highly skilled in leading, managing and developing marketing and business development strategies, whilst remaining compliant with government and industry regulators. Notably, Michael increased sales revenue from $7.03M to $25.35M over a 2.5 years period through business management and infield sales coaching, sales training and detailed sales activity management. His years of experience will lead any company into their next phase of growth.
Michael is passionate about working with progressive organisations that value initiative and integrity.
Accelerate Success Coaches
Accelerate for 6-figure business owners who are ready to drive serious growth in their businesses under the guidance of some of Australia's best success coaches.
Over the last ten years, the Accelerate program has transformed the lives of thousands of business owners across more than 150+ industries. With our team of A-league success coaches there to support you along the way, the business of your dreams will become a reality sooner than you imagined.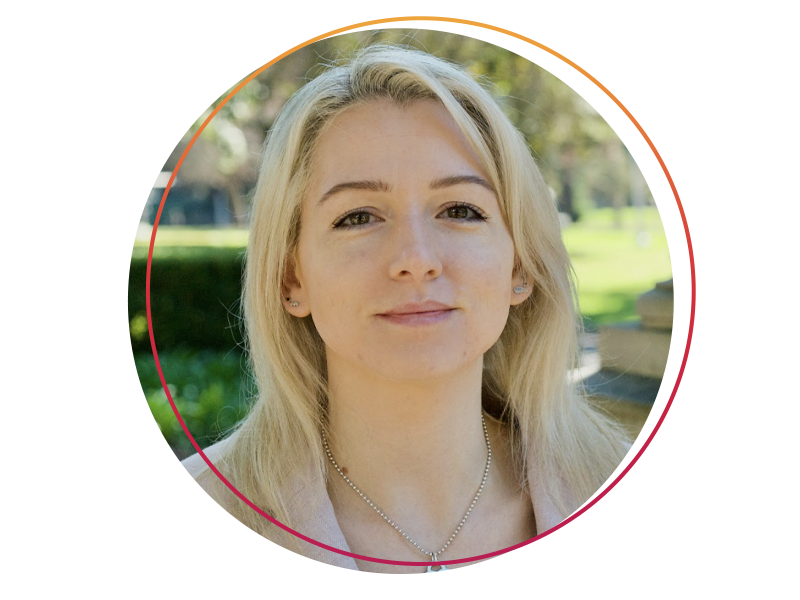 Eimear McKeever
Eimear has spent over 12 years working in high-growth businesses, particularly with senior leadership teams to identify and project-manage the rollout of new products, tech stacks and operational improvements.
Eimear has been directly responsible for developing new products and managing customer experience; everything from recruiting, training, and coaching agile sales teams as well as implementing structured operational processes.

Before joining The Entourage Eimear used those skills to establish and grow a startup media sales operation, growing it from 3 to 20 staff and generating over 7 figures within 18 months! With a wealth of multi-industry experience, Eimear has a diverse skill set and is a creative problem solver.

Eimear's particular talent as a Coach, is discovering what lies at the heart of your business and enabling you to develop the key pillars that will accelerate growth and ensure your long term success.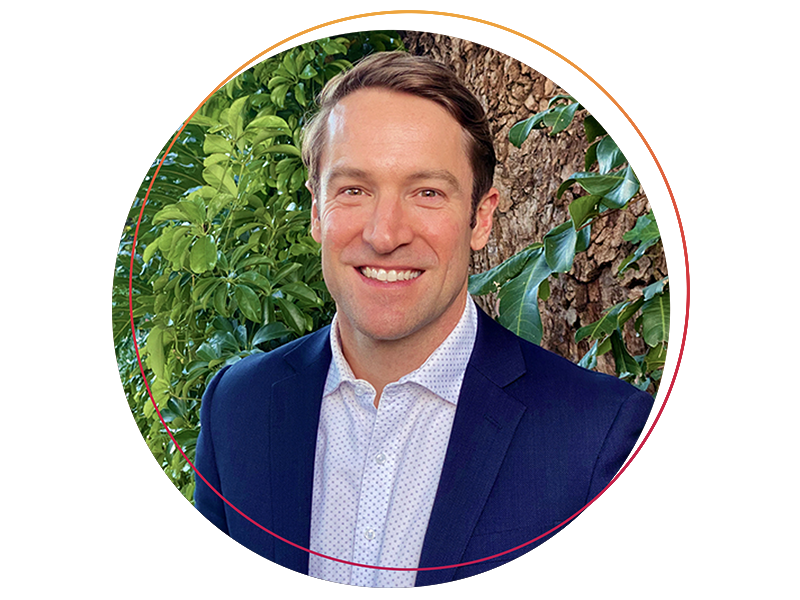 Andrew Macfarlane
Andrew brings 15+ years of sales, marketing and management experience. Most recently he held the position of Group Director of Sales for one of the largest ASX listed integrated resort and entertainment companies.
With multimillion dollar budgets across multiple locations and various assets and having extensive experience leading large sales, marketing and operations teams he understands what it takes to deliver results. Having lived and worked in Africa, the U.S.A. and Australia, Andrew brings a unique international perspective to the table.
Andrew excels at unlocking a person's potential through building self belief and confidence to move in the direction of their dreams, being honest, direct and holding them accountable to move the needle forward in their business and personal lives. Bringing passionate and positive energy, he wants you to win! Everyday!
Jesse Ravenscroft
Jesse brings 8+ years of experience across roles in education and business development. Most recently working for Salesforce, he has strong skills in holistically diagnosing business gaps with the view to automate processes and scale.
Jesse's passion is thinking outside the box to creatively solve business challenges.
With a sharp eye for the corporate landscape, Jesse's experience in education has seen him work with individuals in all roles and different backgrounds, to not only grow as individuals, but champion them personally in order to reach their goals.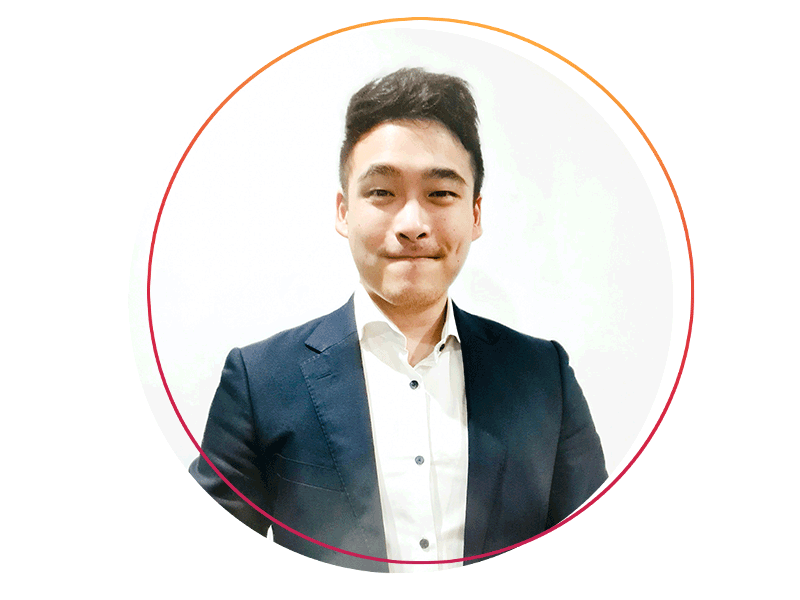 Tim Lin
Tim has spent over 8 years working in business development and people management across the architectural and property development industry.
Tim has grown divisions from the ground up in several organisations, hiring people, developing high performance teams, and implementing sales, marketing and operation systems to drive growth. One of Tim's most recent roles is being a group sales & marketing director for a corporate advisory firm which had $4 billion + project deliveries and $700 Million in asset acquisitions. Tim created a new commercial division, set up the marketing and sales strategy, created sales channels & funnels, systems for operations and generated a profit of $1.6 million in 3 months after implementation.
Called a "GP of business", Tim has a base knowledge across the key pillars of business and the unique skill of providing direction and advice to identify what you need. He does this through strategic solutions alongside the skill set of connecting you with the right people and resources. Tim is also on a board, and has had personal experience in creating a business himself and all the struggles that go behind it.
The Entourage's Business Coaching Programs
Training, coaching and accountability, tailored for every level of business owner.

Online access to the world's best entrepreneurs and experts to start, run and grow a profitable business.
Fast Track

Australia's only business coaching and advisory program exclusively for 7 and 8-figure founders.
Elevate

Business coaching & training program for business owners who want to accelerate their growth from 6 to 7 figures.
Accelerate
Join the movement
Your Entourage journey starts here. Join Australia's largest community of over 500,000 business owners and entrepreneurs, and receive instant access to exclusive content and updates delivered straight to your inbox,