"I grew my business from $1500 to $1.5 million"
Jarryd Van Poppel, Complete Education Australia
The Entourage has coached 3500+ businesses across more than 150 industries
Business coaching & training that has generated $2 billion in revenue
Global community of 500,000+ entrepreneurs & business owners
Business coaching with The Entourage
Much like the saying 'it takes a village to raise a child', we believe that no entrepreneur should build their business alone. There's a real power that comes from working alongside a network of like-minded individuals who understand the journey that you're on and can act as accountability partners and coaches to help see your goals through.
When you join The Entourage, you get access to more than 30 of Australia's leading experts, advisors and coaches, who all specialise in different areas of small to medium business. Our collective of real-world business owners turned coaches and proven experts are available to help you solve the daily challenges that many small business owners face to lead you on your path to entrepreneurial success!
With a combined passion for all things entrepreneurship and business success, the Executive Team at The Entourage are the business coaches and advisors you've always dreamed of working with.
With extensive experience as entrepreneurs themselves, and having worked closely with over 3,500 businesses across 150+ industries for more than 10 years, our team of leaders are very closely involved in paving the success for you and your business.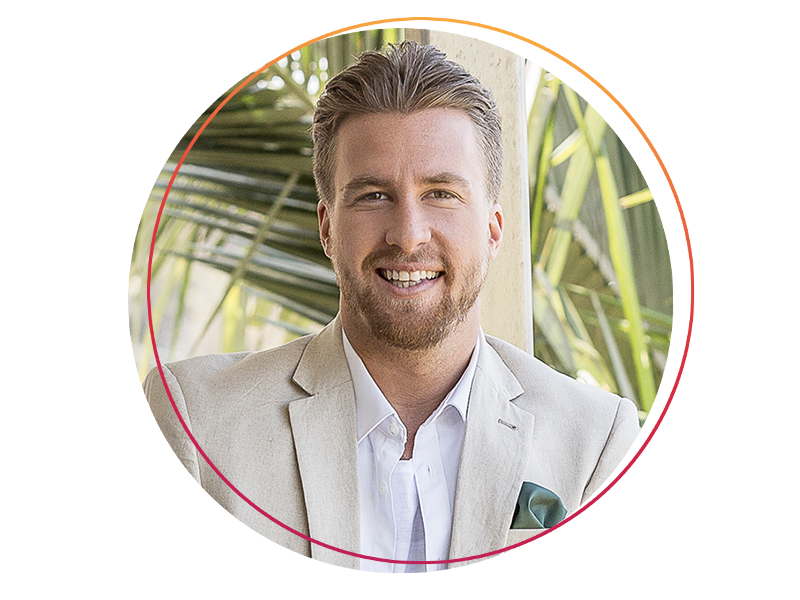 Jack Delosa
Jack is a high-profile entrepreneur, investor. 5X AFR Young Rich Lister and founder of The Entourage, Australia's largest business coaching and training provider for entrepreneurs
Jack is the founder of Australia's largest business coaching and training provider, The Entourage, which has a community of over 550,000 members. Since 2010, The Entourage has helped their members add over $2 billion in value to their businesses. Under his leadership, The Entourage has been awarded the 4th Best Place to Work in Australia, and the Top 50 in Australasia, by Best Places To Work.
Prior to The Entourage, Jack was the co-founder and CEO of MBE Group, a company that assisted SME's in raising money from investors. MBE Group became one of Australia's fastest growing companies and enabled their clients to raise over $300m in capital.
Along the way, Jack became a high-profile investor, investing into companies spanning biotechnology, luxury real estate, finance, ecommerce, food retail, recruitment and even aviation, including one company that became what's known in Silicon Valley as a 'unicorn'; a business that goes from $0 to $1 billion within ten years.
Jack is a five-time AFR Young Rich List Member, author of two best-selling books on entrepreneurship, TV host of 'Entrepreneurs' on Foxtel, and has been featured on Ted, Today Tonight, Sunrise, The Morning Show, Forbes and GQ as Australia's spokesperson for entrepreneurs.
Jack has personally trained, mentored and presented live to over 245,000 entrepreneurs and companies including ASX200 companies, SME's, federal and state governments, athletes, NRL and AFL clubs, celebrities, and some of the world's leading entrepreneurs.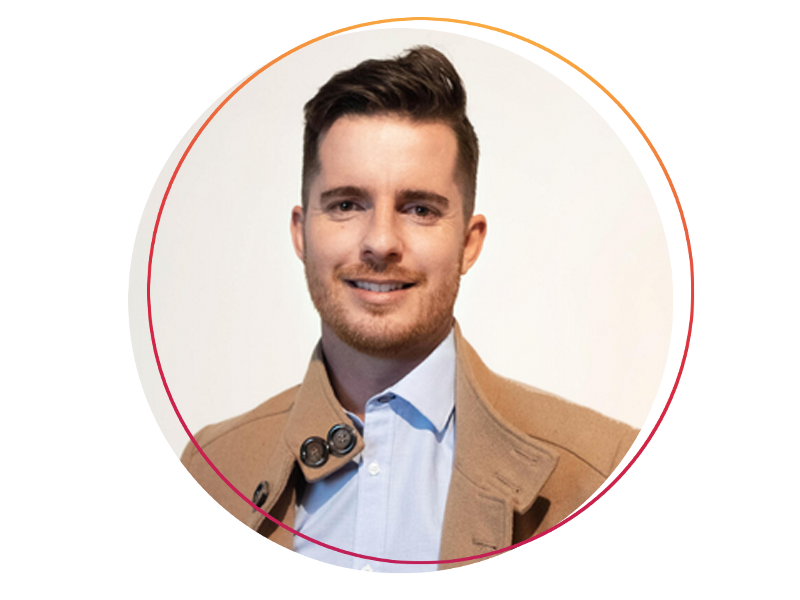 Stuart Cook
Stuart is the former CEO of Zambrero. During his time there, he increased revenue from $1.1 million to over $75 million in sales and expanded the business into 3 countries.
Stuart's first investment was in 2011 with The Entourage, which has grown to become Australia's largest entrepreneurship education company. He has been named Young CEO of the Year, and Young Global Leader for the World Economic Forum.
Since 2015, Stuart has been an investor, advisor and mentor to numerous startups, charities and businesses. Stuart consistently seeks investments that will make a positive difference in the world.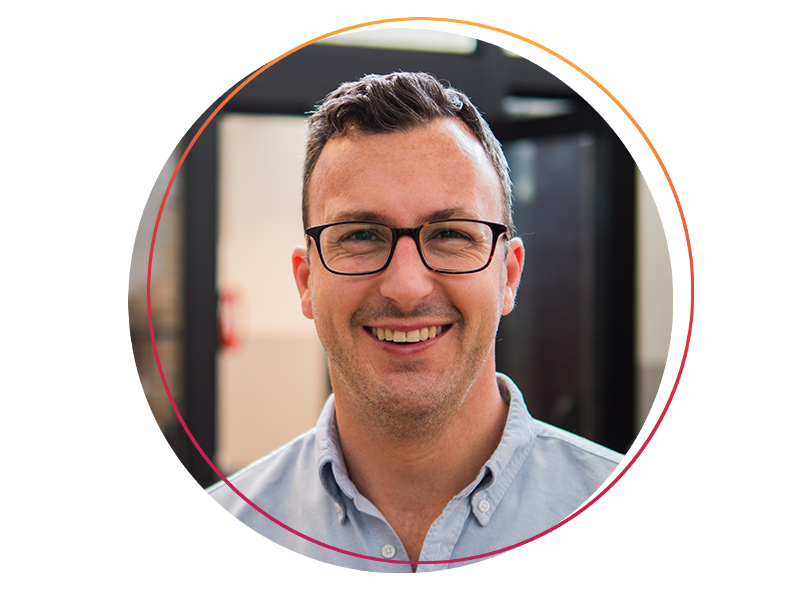 Tim Morris
Tim Morris is a highly effective executive. He is the CEO at The Entourage, Australia's largest business coaching and training provider for high-growth businesses which has generated over $2 billion in revenue for its members.
As the CEO, Tim is responsible for bringing the strategic vision of The Entourage to life. He leads an international team of over 70 people, and his strong financial and operational management ensures the long-term profitability and growth of the business. Having previously occupied the roles of Director of Education and General Manager, Tim's drive and contribution has been fundamental in getting The Entourage through its most difficult days, and operationalising the business to where it is today.
Prior to The Entourage, Tim started, grew and managed several of his own businesses. His first business, Dynamic Horizons, an innovation consulting company, worked with some of Australia's biggest corporations, including banking and utility companies, Australia Post, Cisco, and government agencies to conceptualise and introduce new products and services. Under the mentorship of his highly experienced co-owner, and through the assembly of a team of innovation experts, this was Tim's first business to pass the 7-figure mark. He was also the founder of, and led an international team of 30 at, Learn Lab, an education development business which was at the forefront of bringing online education into leading Australian universities. Alongside this, Tim launched the e-commerce business, The Pantless Postman, a leading apparel-wear subscription business.
Tim also served as the General Manager of Uber where he was responsible for driving the expansion of the ride-sharing business into the Melbourne market; spent time at entrepreneurial education businesses Edrolo and Ducere where he worked on product development; and is a part-owner of a number of 7 and 8-figure businesses himself.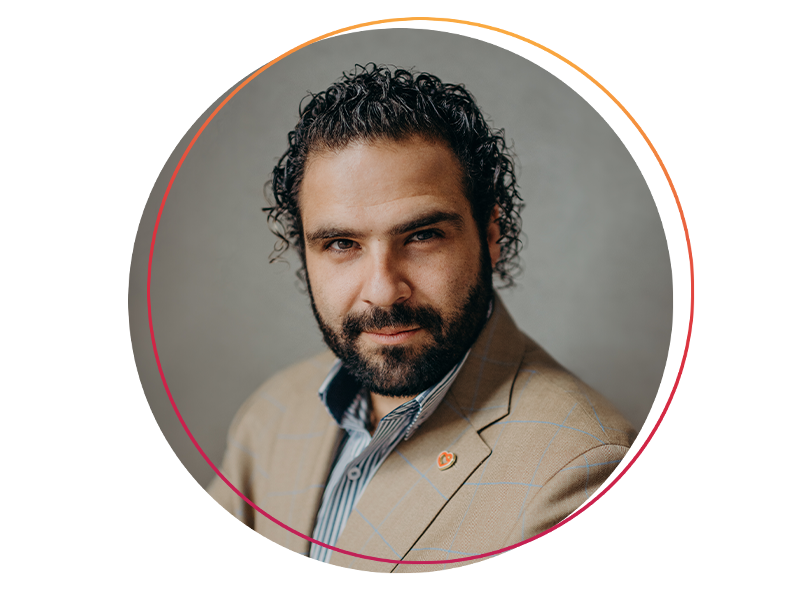 Andrew Morello
Andrew is an awarded entrepreneur, investor, philanthropist, and the winner of the first Australian Apprentice.
Prior to joining The Entourage, Andrew spent 10 years alongside Mark Bouris AM building out the Yellow Brick Road Wealth Management branch network nationally.
Morello is an active member of Australia's entrepreneurial and real estate communities, an engaging and charismatic speaker, and passionate about sharing his successes with other entrepreneurs, business owners and investors to help them reach their full potential and not waste their precious life.
Since its inception, The Entourage Elevate Program has transformed the lives of 7 and 8-figure business owners, while building an impressive community of high performing successful entrepreneurs from across the globe.
Throughout your Elevate journey, you'll be guided by some of Australia's best business coaches who will be there with you every step of the way to help you create a future for your business beyond what you ever thought could exist.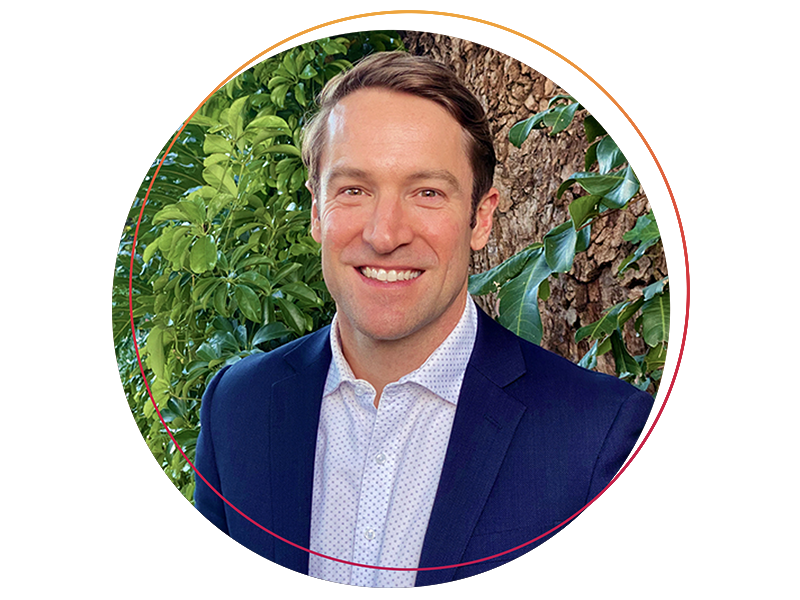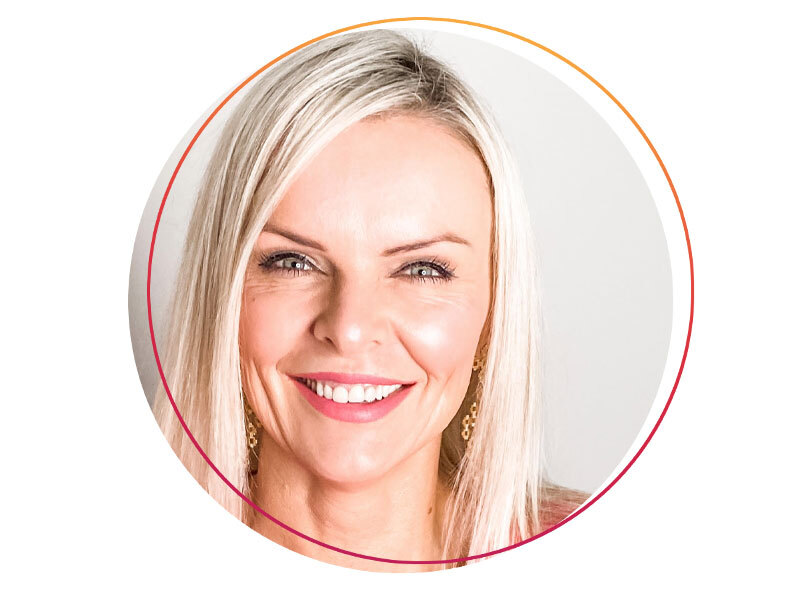 Andrew Macfarlane
Andrew brings 15+ years of sales, marketing and management experience. Most recently he held the position of Group Director of Sales for one of the largest ASX listed integrated resort and entertainment companies.
With multimillion dollar budgets across multiple locations and various assets and having extensive experience leading large sales, marketing and operations teams he understands what it takes to deliver results. Having lived and worked in Africa, the U.S.A. and Australia, Andrew brings a unique international perspective to the table.
Andrew excels at unlocking a person's potential through building self belief and confidence to move in the direction of their dreams, being honest, direct and holding them accountable to move the needle forward in their business and personal lives. Bringing passionate and positive energy, he wants you to win! Everyday!
Iwona Hosking
Iwona (pronounced Ivana) is a results-obsessed, commercially astute entrepreneur and executive leader with 25 years experience across a variety of industries including tech & telco, health, retail, construction, hospitality and corporate events.
She is people centric and is an expert at building culture and developing leaders.
From the age of 25 Iwona started and sold 2 of her own SME's, and has since worked internationally accruing extensive experience in executive leadership and senior management roles whilst working with the likes of CMA, CBRE, DERIVCO, HEINEKEN, PEPSICO, ASPEN PHARMACARE.
She is a master when it comes to all things sales, operations and people and motivates and inspires to lead head, heart & hands.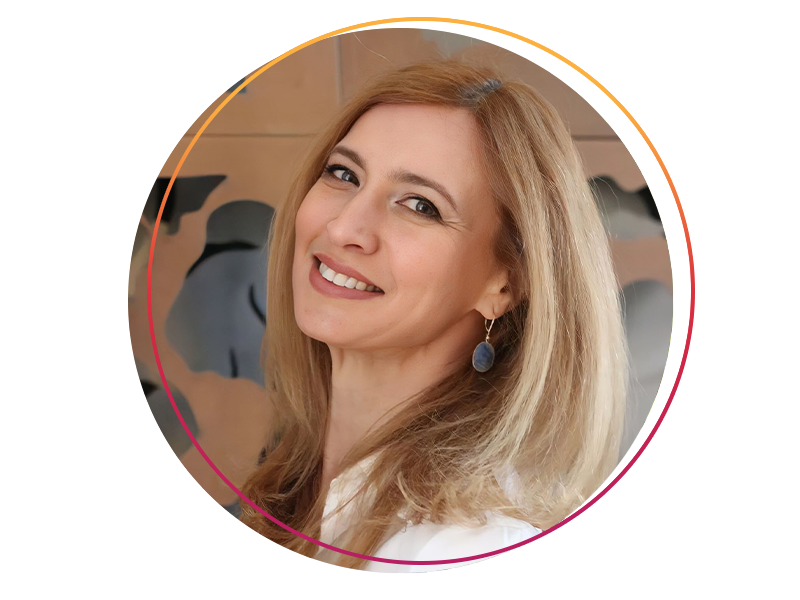 John Kounas
John is the master of finding opportunities and solving challenges in business, leveraging a wealth of experience cultivated across a variety of industries.
In the last 15 years, John has worked across the hospitality industry, building businesses quickly and efficiently with an exit strategy in mind. He uses a strict formula of purchasing, maximising potential and selling - a formula yielding up to 10x the initial investment at the sale of the businesses, which equates to $2.3 million in growth.
Prior to this, John worked in manufacturing operations expediting business efficiencies, and bedding down consistent delivery, through building and launching world-class systems. He replicated this success as a Credit Controller, improving business cash flow and reducing bad debts through a combination of bringing together the right people, exceptional management of team and targets, and the execution of systems that minimised the potential for bad debt.
John is passionate, driven and fuelled by success. He will join you in your journey - bringing out the best in you, your people and your business.
Tatjana Tebbutt
Tatjana is a global growth strategist offering more than 25 years' experience driving business expansion across Europe and Asia.
She spent over a decade in business development roles working with global institutions, mid-caps and start-ups. Tatjana headed up the Central & Eastern European financial institutions business of global banking powerhouse ING before spending seven years in Greater China with a private equity fund.
Based in Hong Kong and Beijing, Tatjana worked with mid-tier companies across IT, gaming, online B2B and B2C, FMCG and transportation sectors on projects ranging from fundraising and JV formation to sales and promotion of various products in China. Tatjana is co-founder of an online marketplace for micro-entrepreneurs, an equity investor and runs a not-for-profit organisation helping maternity hospitals in Ukraine.
Tatjana is passionate about helping businesses accelerate and enable growth in new markets and build enduring partnerships in diverse multicultural environments.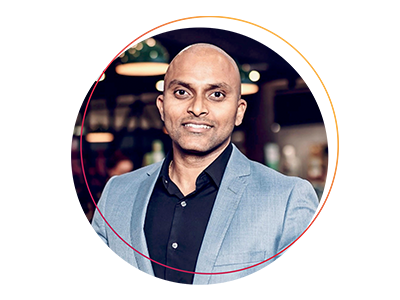 Mandar Vaidya
Mandar is an expert in enabling and driving the growth of businesses from 7 to 8 and even 9-figures. He brings with him 15+ years of management experience working in high-growth businesses.
Mandar brings 15+ years Management experience. In his previous role, Mandar was responsible across all areas of transformation which included Market Growth, Strategy Development & Execution, whilst leading 800+ team members. Mandar managed to grow this business from $30m to over $100m in 4 years by identifying where growth was desired, setting objectives and holding accountability.

Prior to this, Mandar worked for an International Franchisor where he played a pivotal role in the Company's rebranding, helping embed the vision and unify Operations and Technology. This resulted the business becoming one of the highest ranked franchise brands nationally for 4 years.
Accelerate Success Coaches
The Entourage Accelerate Program for 6-figure business owners who are ready to drive serious growth in their businesses under the guidance of some of Australia's best success coaches.
Over the last ten years, the Accelerate program has transformed the lives of thousands of business owners across more than 150+ industries. With our team of A-league success coaches there to support you along the way, the business of your dreams will become a reality sooner than you imagined.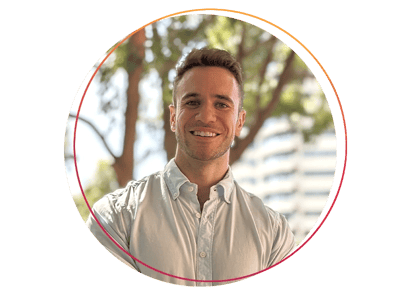 George Georgiadis
George has spent over 10 years leading and developing businesses in the US hospitality industry, combining his experience as a high-end pastry chef in LA with his natural flair for entrepreneurship.
During his career, George has worked alongside celebrity chefs in high profile venues, helping them to create sustainable business models and train their teams. Notably, George led the development of a pop-up concept store for celebrity chef, Curtis Stone at his Los Angeles Michelin-star restaurant Maude, transforming Maude into a highly successful sweet and savoury pie shop, The Pie Room By Gwen, during the Covid-19 pandemic.
George went on to design and manage a flagship cafe for a global fashion company; which will now serve as a blueprint for future locations, including Berlin and London.
With a passion for strategic planning and creative problem solving, George excels in helping entrepreneurs to build successful businesses and develop their teams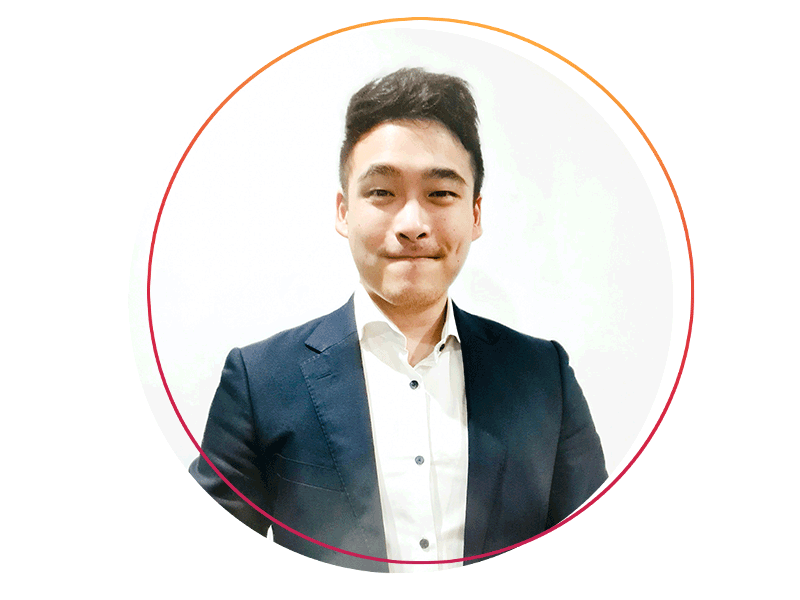 Tim Lin
Tim has spent over 8 years working in business development and people management across the architectural and property development industry.
Tim has grown divisions from the ground up in several organisations, hiring people, developing high performance teams, and implementing sales, marketing and operation systems to drive growth. One of Tim's most recent roles is being a group sales & marketing director for a corporate advisory firm which had $4 billion + project deliveries and $700 Million in asset acquisitions. Tim created a new commercial division, set up the marketing and sales strategy, created sales channels & funnels, systems for operations and generated a profit of $1.6 million in 3 months after implementation.
Called a "GP of business", Tim has a base knowledge across the key pillars of business and the unique skill of providing direction and advice to identify what you need. He does this through strategic solutions alongside the skill set of connecting you with the right people and resources. Tim is also on a board, and has had personal experience in creating a business himself and all the struggles that go behind it.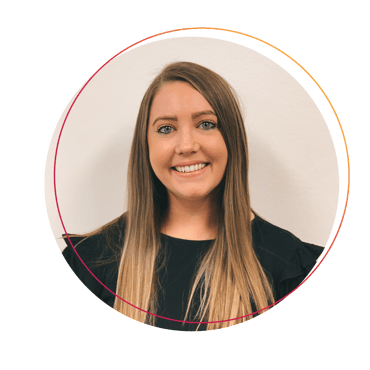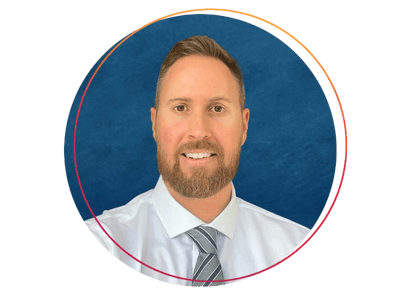 Gen Adams
Gen is an experienced and passionate sales professional with a proven ability to lead and motivate teams as well as driving an autonomous sales path.
Priding herself on business acumen and commercial awareness, Gen has accomplished an extensive retail journey across fashion & accessories, home decor and consumer goods. With 16 years experience under her belt in sales, training & development, regional management before moving into buying, product development, specialist in quality control, and the commercial property BDM space, she will help maximise your business goals in planning an innovative service that's intelligently delivered.
Gen's has a proven track record in going above and beyond in driving company success whilst optimising operations. She has successfully developed a state-wide team of 16 stores for dusk Australasia, resulting in the greatest year-on-year growth nationally at 30% across 2 consecutive years with a revenue of 23.5 million. Then moving into buying and planning, Gen progressed brands from back-yard, part-time business into flourishing full-time operations whilst supporting CEO's and suppliers through logistics, product development, pricing and marketing.
Gen's vision is to make a positive impact in people's lives through empowerment and growth focused goals with a holistic approach in mind. She looks forward to engaging with you and mapping out a path to your business success journey with your aspirations in mind.
Latham Dunstan
Latham is an accomplished entrepreneur and business coach from Sydney's Northern Beaches. Known for his pivotal role in expanding a gym franchise into a multi-location 7-figure success.
With three university degrees, including a Master of Business Administration (MBA), Latham offers a profound understanding of business growth mechanisms.
Latham's passion and strengths lay in guiding entrepreneurs to transform their businesses into thriving entities, focusing on client relations, marketing, sales, and strategic planning.
Beyond coaching, he enjoys investing and travelling, notably completing 'the big lap' of Australia with his fiancée and their teacup poodle.
Latham uses his experience and expertise to aid entrepreneurs in their quest for business success.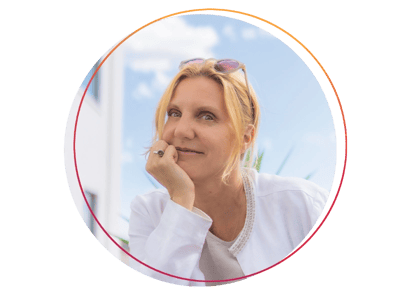 Sabine Raschhofer
Sabine comes to The Entourage with over 15 years of experience in management, team leadership, and business development within the hotel industry.
Sabine grew up in an entrepreneurial family in Austria, and it was there that she started her highly acclaimed career.
Sabine has a passion for enabling growth and helping businesses accelerate forward. She has been brought into several business ventures in order to turn underperformance into profitable successes.
Upon moving to Australia, Sabine started her own company focusing on IT sales and quickly became one of the largest competitors within her field. At the time Sabine signed what is said to be the largest IT contract in the hospitality industry in Australia to date.
Her successful entrepreneurial journey inspired her to write a book titled "Screw the Rules, Follow Your Heart and Do Your Thing".
Sabine is a master in all things around sales and development. She has always relied on creative and strategic thinking to overcome any obstacle and stand out in a crowd."
Discover your best next steps for building the business you've always wanted with a 30-minute free call.
Ready to start building the business you've always dreamed of with the help of our expert business coaches?

Claim your free Discovery Session, exclusive to 6, 7 & 8-figure businesses, today to see how our entourage of business coaches, experts, and advisors can help you accelerate growth and elevate your business to the next level.
Gain full clarity on the core growth opportunities and most pressing challenges facing you and your business.
Connect with Australia's leading business coaching and training provider for 6, 7, and 8-figure founders.
Walk away with a roadmap to elevate your business to the next level.
The Entourage's Business Coaching Programs
With three key programs tailored to different stages of business, the small business coaching available at The Entourage is made to be tailored to your business' specific challenges, revenue level, and goals to help you scale to the next stage of business. Discover how our coaches can guide you to building the business of your dreams.
Frequently Asked Questions
Do your business coaches teach online or in person?
What kind of industries do you provide business coaching for?
How credible are your business coaches?
Will this actually work for me and my business?