Business Coaching
Meet your entourage of business coaches, advisors and experts.
The Entourage business coaches
Much like the saying 'it takes a village to raise a child', we believe that no entrepreneur should build their business alone. There's a real power that comes from working alongside a network of like-minded individuals who understand the journey that you're on and can act as accountability partners and coaches to help see your goals through.
When you join The Entourage, you get access to more than 30 of Australia's leading experts, advisors and coaches, who all specialise in different areas of business. Our collective of real-world business owners turned coaches and proven experts are available to help you solve your daily challenges and lead you on your path to entrepreneurial success!
With a combined passion for all things entrepreneurship and business success, the Executive Team at The Entourage are the business coaches and advisors you've always dreamed of working with.
With extensive experience as entrepreneurs themselves, and having worked closely with over 3,500 businesses across 150+ industries for more than 10 years, our team of leaders are very closely involved in paving the success for you and your business.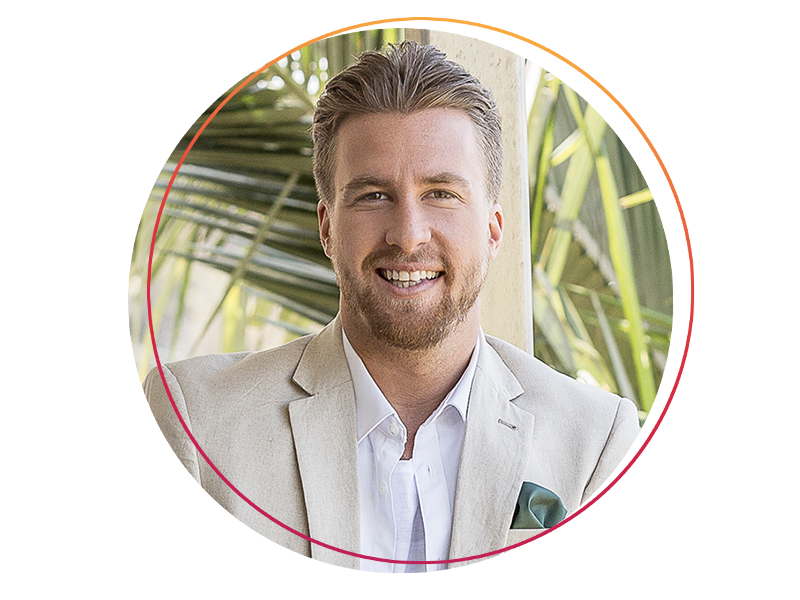 Jack Delosa
Jack is the Founder of Australia's largest training institution for entrepreneurs, The Entourage.
In addition to this, Jack is also a 2X best-selling author, 5X AFR Young Rich List member, high-profile speaker and investor.
He is regularly called upon by the media as a spokesperson for entrepreneurship and education, has contributed to The Australian Financial Review, The Morning Show and Sky Business, as well as Channel 7, The Nine Network and 10 News. He also regularly features in publications such as GQ, Men's Health, The Sydney Morning Herald, The Age, The Daily Telegraph, CEO Magazine and news.com.au.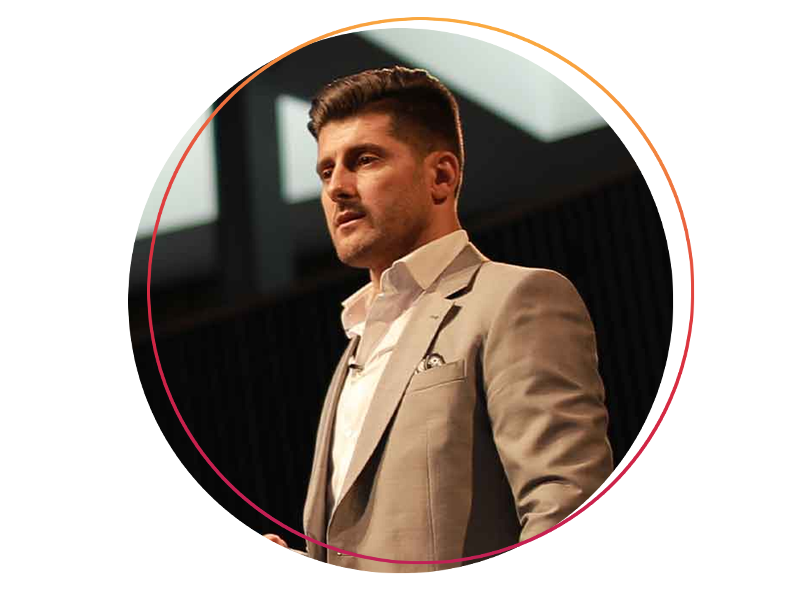 Petar Lackovic
For more than 25 years, Petar has specialised in creating and implementing impactful sales methodologies across the country which has generated over $2 billion for Australian businesses.
Despite being called upon by the likes of major brands like Mazda, ING, Cancer Council, Channel 9 and Westpac to redesign and reinvigorate their sales processes, Petar's real passion is helping SMBs build their sales systems so that they can scale and grow with confidence.
A highly sought after international entrepreneur, investor, advisor and speaker, Petar has had success with thousands of businesses across the globe in over 140 different industries.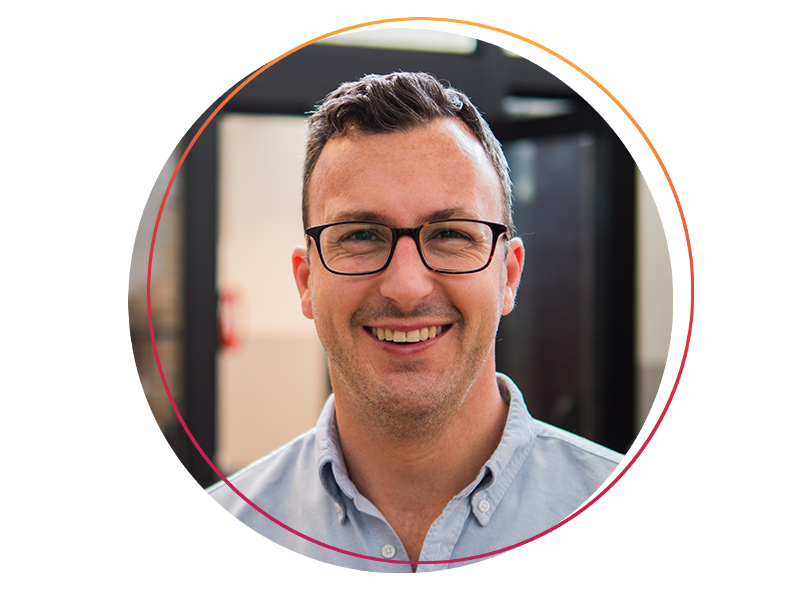 Tim Morris
Tim is a lifelong entrepreneur and the person responsible for the impressive growth and systemisation of The Entourage.
Prior to joining The Entourage, Tim had a long and diverse entrepreneurial journey starting, growing and managing a range of businesses, including 5 of his own, and one of the world's largest and most disruptive startups.
As an entrepreneur, he knows all too well what it means to get trapped in the day-to-day running of a business.
At The Entourage, he's helped the company grow from startup to scale stage by developing and enabling high-growth business systems, as well as a world-class team and culture.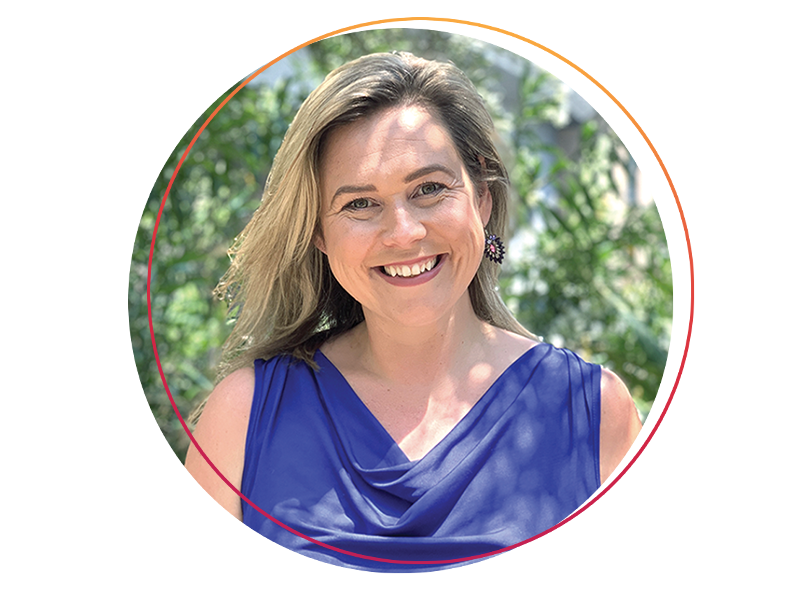 Laura Holderness
Having worked with several notable household brands including Google, Facebook, Nike, Coca Cola and Westpac to name a few, Laura brings with her over 16 years of deep commercial experience in Education, Product, People and Events Management.
Laura has worked in a mix of fast paced, competitive environments internationally across corporate, mid-size and small businesses, and has an intrinsic understanding of the mechanics of operating highly efficient and profitable teams. Her knowledge and results are second to none, armed with both a passion for education and the experience and skill to help business owners make great commercial decisions.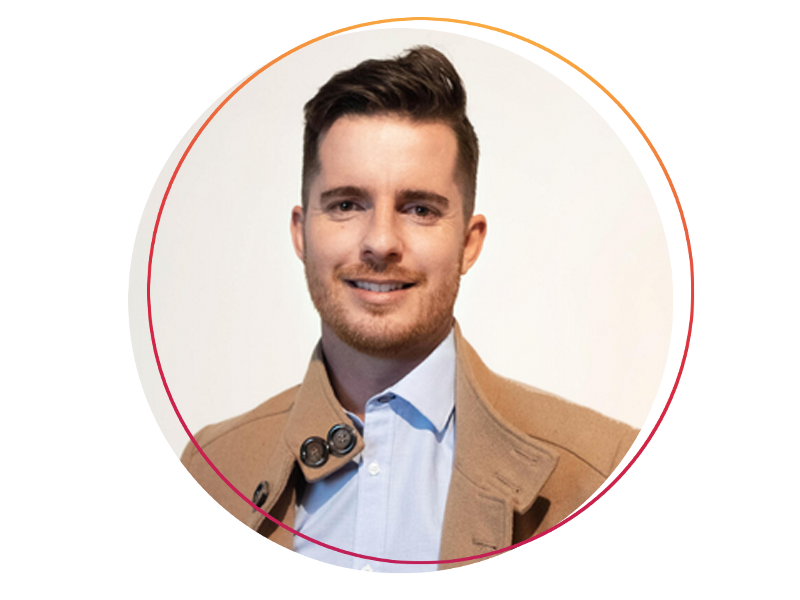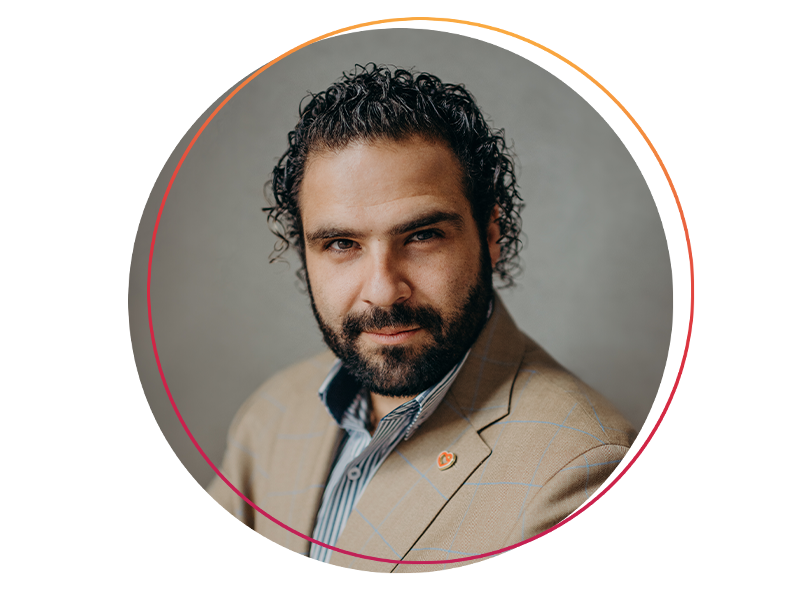 Stuart Cook
Stuart is the former CEO of Zambrero. During his time there, he increased revenue from $1.1 million to over $75 million in sales and expanded the business into 3 countries.
Stuart's first investment was in 2011 with The Entourage, which has grown to become Australia's largest entrepreneurship education company. He has been named Young CEO of the Year, and Young Global Leader for the World Economic Forum.
Since 2015, Stuart has been an investor, advisor and mentor to numerous startups, charities and businesses. Stuart consistently seeks investments that will make a positive difference in the world.
Andrew Morello
Andrew is an awarded entrepreneur, investor, philanthropist, and the winner of the first Australian Apprentice.
Prior to joining The Entourage, Andrew spent 10 years alongside Mark Bouris AM building out the Yellow Brick Road Wealth Management branch network nationally.
Morello is an active member of Australia's entrepreneurial and real estate communities, an engaging and charismatic speaker, and passionate about sharing his successes with other entrepreneurs, business owners and investors to help them reach their full potential and not waste their precious life.
Elevate advisory business coaches
Since its inception, Elevate has transformed the lives of 7 and 8-figure business owners, while building an impressive community of high performing successful entrepreneurs from across the globe.
Throughout your Elevate journey, you'll be guided by some of Australia's best business coaches who will be there with you every step of the way to help you create a future for your business beyond what you ever thought could exist.
Jacob Oelofse
Jacob brings to The Entourage over 15 years of quality small business advisory experience, starting all the way back when he was just 15 years old. His passion is to help entrepreneurs work on, rather than in their business.
With global experience across manufacturing, agriculture, e-commerce and government, Jacob brings specialist skills in stakeholder relations, finance and risk, sustainability, growth, marketing and maximising profit margins!
On top of his business acumen and achievements, Jacob has a successful history of business coaching and advisory and has coached hundreds of SMEs into positions of growth and success. Mastering the balance of unlocking business potential while having a considered understanding of legal and financial implications.
Jacob is also an official OKR Certified Professional. And if there's an opportunity to be taken - Jacob will guide you towards it!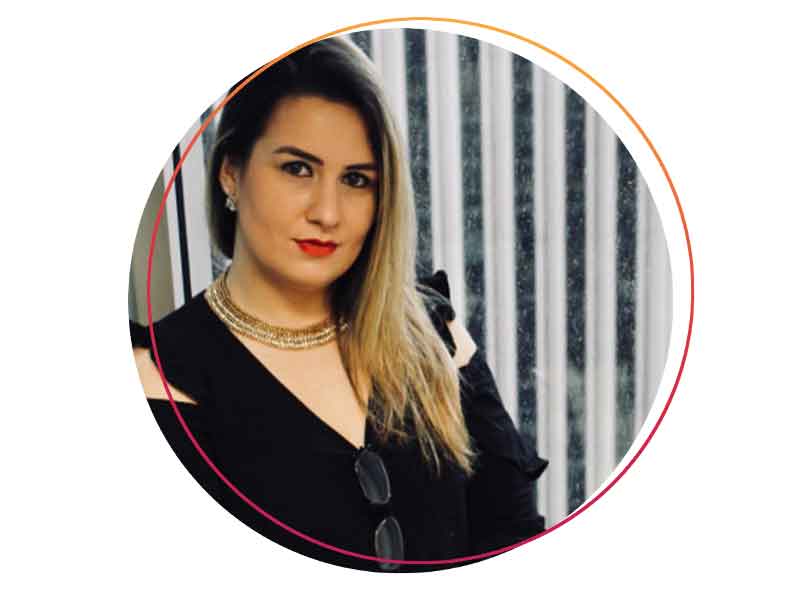 Andressa Beigert
Andressa brings to The Entourage over 14 years of experience in business, from growing her own fashion and retail business to operating as Managing Director for a global retailer. Andressa is an expert when it comes to all things product, customer, marketing, operations and people.
As a highly sought after mix of Visionary and Integrator, she brings a wealth of international experience. Andressa started in business at the age of 16, managing a family business, before working as a Managing Director of an international franchise for 6 years. Here, she managed over 100 staff and increased revenue by 150% in 2 years.
Andressa has a graduate degree in Business from Brazil, a Business Certificate and Diploma from Australia. and is also the current Founder of an international e-commerce business trading since 2019.
Leveraging her extensive experience, Andressa is a focused and results-driven business coach that is passionate about helping you achieve the results you need.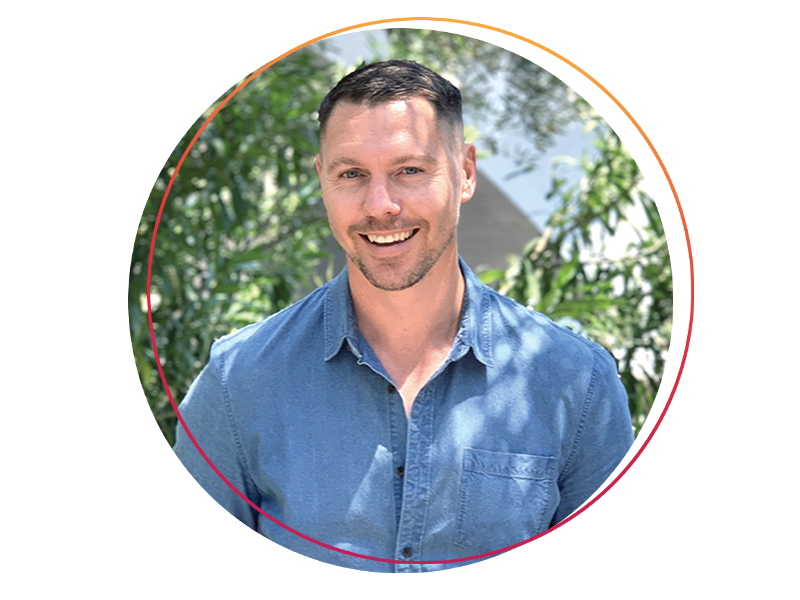 Romeo Devlin
Romeo brings 10+ years of sales, marketing and management experience. Most recently he held a leadership position in a small family enterprise that scaled into a national company in less than 10 years.
Having been part of rapid growth, he's familiar with change management and implementing new systems while driving growth.
Romeo is passionate about enabling entrepreneurs to have the structure, support and accountability they need to grow themselves and their businesses - along with a creative sounding block to keep brand, core values and individual integrity along the way.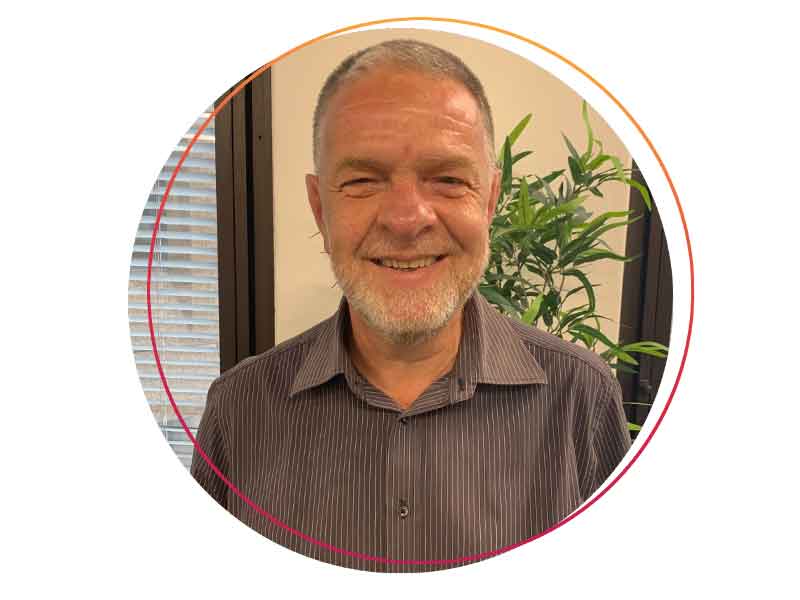 Chris Papakosmas
With an extensive career spanning a variety of industry sectors (including sports, tourism and all 3 levels of government), Chris brings a suite of skills in organisational financial management, change strategy and implementation.
Chris can be found at the forefront of leading transformation management and greatly increasing market awareness, exposure and commercial development. Having held senior management and leadership roles at some of Australia's most successful and innovative organisations, Chris also has vast commercial acumen.

Chris is well versed in roles in project management including concepetualisation, planning, implementation, and successful completion for large private companies, public stock market listed organisations, as well as smaller niche market businesses.
With his expertise spanning across a variety of industries, Chris can help you grow your business exponentially.
Accelerate business coaches
Accelerate for 6-figure business owners who are ready to drive serious growth in their businesses under the guidance of some of Australia's best business coaches.
Over the last ten years, the Accelerate program has transformed the lives of thousands of business owners across more than 150+ industries. With our A-league business coaches there to support you along the way, the business of your dreams will become a reality sooner than you imagined.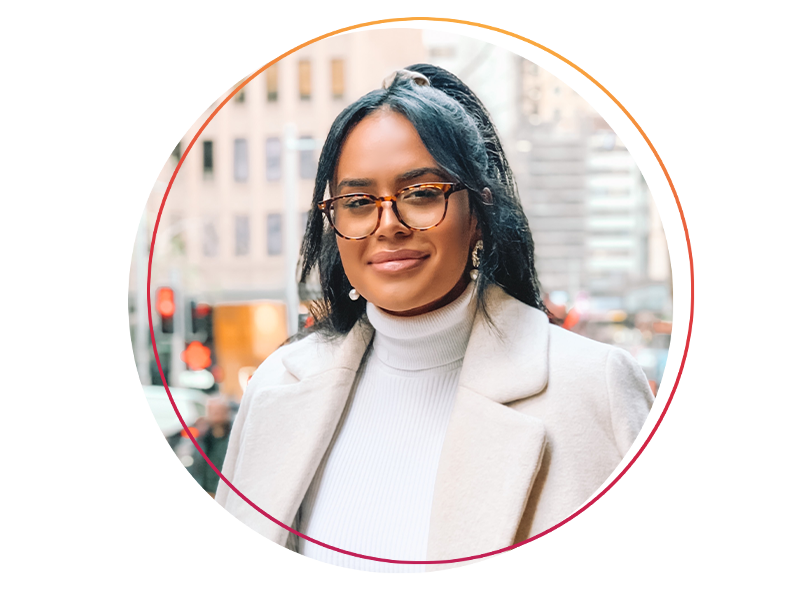 Llani Belle
Starting her career as one of the first employees at SWEAT, the health and fitness startup-turned-empire founded by Kayla Itsines and Tobi Pearce, Llani brings an extensive experience working with entrepreneurs and startups.
Since then, Llani has managed the marketing, communications and operations for a national franchise model company, and pursued her own entrepreneurial calling with her own social media agency.
Bringing with her a deep understanding across a broad range of industries, along with an entrepreneurial mindset, journey, ambition and passion, you are guaranteed to be in very capable hands with Llani throughout your Accelerate journey.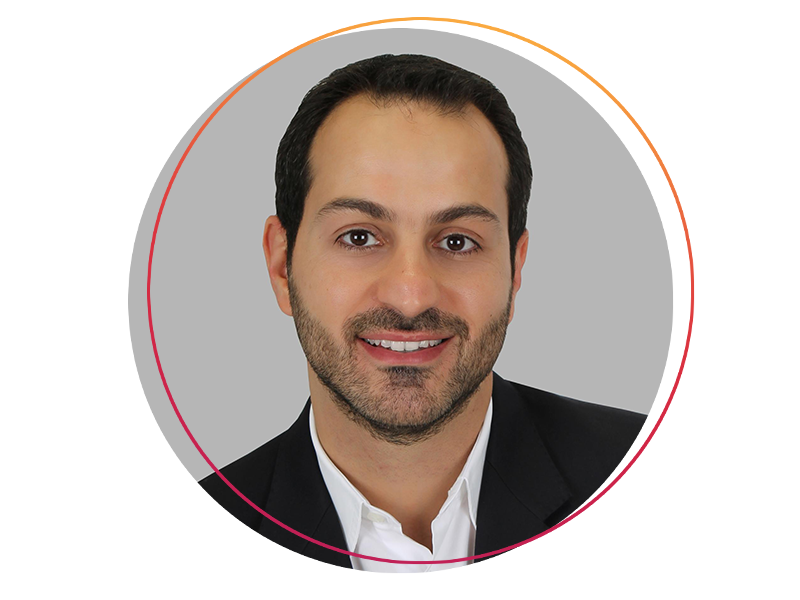 Raed Dajani
With vast business experience that comes as a result of consultancy terms with internet startups, retail businesses and airlines, Raed brings 10+ years of experience in project management and business development.
Having worked in both Fortune 500 corporate and startup environments, Raed is a curious and holistic creative thinker, who possesses excellent analytical, communication and leadership skills. He has a structured approach to problem solving and is constantly seeking to improve performance.
A business leader with a passion for consulting, entrepreneurship and technology, Raed can't wait to learn about your business and to see it grow.
Jesse Ravenscroft
Jesse brings 8+ years experience working primarily within roles across education and business development. Most recently working for Salesforce, he has strong skills in holistically diagnosing business gaps with the view to automate processes and scale.
Jesse's passion is thinking outside the box to creatively solve business challenges.
With a sharp eye for the corporate landscape, Jesse's experience in education has seen him work with individuals in all roles and different backgrounds, to not only grow as individuals, but champion them personally in order to reach their goals.
The Entourage's Business Coaching Programs
Training, coaching and accountability, tailored for every level of business owner.

Online access to the world's best entrepreneurs and experts to start, run and grow a profitable business.
Fast Track

Australia's only business coaching and advisory program exclusively for 7 and 8-figure founders.
Elevate

Business coaching & training program for business owners who want to accelerate their growth from 6 to 7 figures.
Accelerate
Join the movement
Your Entourage journey starts here. Join Australia's largest community of over 500,000 business owners and entrepreneurs, and receive instant access to exclusive content and updates delivered straight to your inbox,