#1 Business Coach in Canberra
"We achieved our annual target within 6 months"
Karen Corr, Jumpleads
The Entourage has coached 3500+ businesses across more than 150 industries
Business coaching & training that has generated $2 billion in revenue
Global community of 500,000+ entrepreneurs & business owners
What can a business coach in
Canberra

do for you?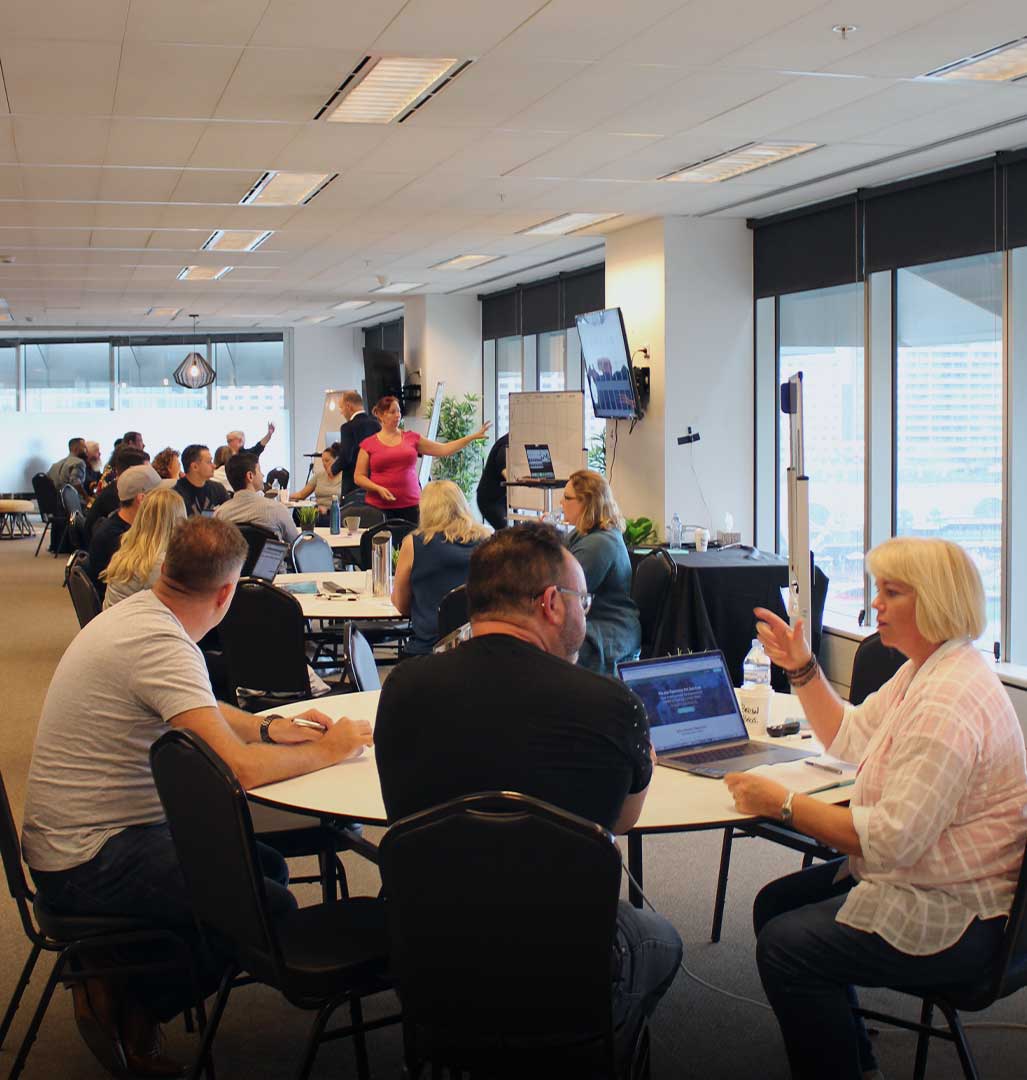 Building a business can be challenging, but you don't have to do it alone...
Business ownership can be a lonely and challenging journey, especially when you're trying to scale your business to the next level. It can be difficult to know what step to take next, what resources and expertise you'll need, and where to get it.
As a result, business owners often end up doing everything themselves. This takes the business owner out of their highest and best use, that is, managing and running the business, and into executing technical and administrative tasks that can be delegated to others. For many business owners and entrepreneurs, this leaves them feeling burnt out and unmotivated.
Successful business owners aren't born, they're bred. Knowing how to build a successful 7 or 8-figure business is a skill that can be taught to anyone. This is where The Entourage comes in.
The Entourage is Australia's largest community for business owners and entrepreneurs
, dedicated to educating business owners and empowering them to elevate their business to the next level. Our training and education covers the main six pillars of business:
Marketing
,
Sales
,
Product
,
Operations
,
Finance
and
People
. As Australia's leading training and business coaching provider for entrepreneurs, you'll get a team of business coaches and industry experts at your disposal to help you make it happen.
If you've looking for business courses in Canberra, or a coach to take your business to the next level, explore how The Entourage can help you make it happen.
Join Canberra's biggest community of entrepreneurs
Our Members come from all industries, business sizes and locations, including Canberra, but also across Australia and the world!
Since our first event in 2010, The Entourage community in Australia, including Canberra, has grown to over a community of over 550,000+, ranging from construction and real estate, to fitness and hospitality. We've hosted countless events including Unconvention, voted in the top 3 best entrepreneur events in the world, and coached thousands of entrepreneurs on their business journey. We know the scope of business opportunities in Canberra, and the options for business courses and coaching have never been greater. Turning visitors into leads.
Businesses in
Canberra and Australia

that we've coached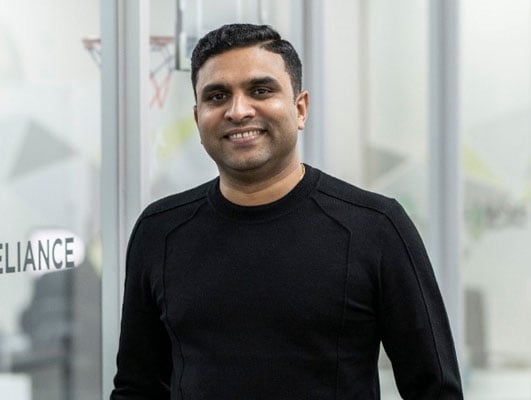 Reliance Real Estate

Sunil took Reliance Real Estate from startup to one of the fastest growing companies in Australia

Reliance Real Estate is one of Australia's largest and fastest-growing real estate agencies, founded by Sunil Kumar in 2011.

Sunil formed Reliance Real Estate in 2011, with the support of one other business partner. Reliance started out in a period of decline in the real estate market. The first few years of business for Sunil were a struggle. At times, it was difficult to pay the bills, and Sunil even considered throwing it all in and going back to a safe and steady job.

Sunil joined The Entourage's Elevate Program in 2014. After a few months of working with The Entourage, Sunil had a clear 12 month plan for the business, with quarterly focuses. Prior to this, Sunil was doing anything and everything, and not leveraging his true talents as a leader and entrepreneur. Having a team of advisors helped Sunil focus on what would drive real growth for Reliance, and how to best hit those goals. This helped empower Sunil to step out of the day-to-day management of the business and transition from technician and manager, to leader and entrepreneur.

Read more about the businesses we've helped transform at The Entourage here.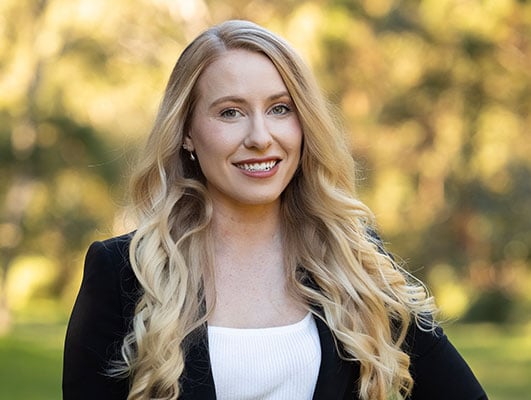 Planet Fitness

Within 4 months of joining, Montana generated the best results in 25 years of business

Planet Fitness Newcastle is famously known in the region as the Judgement Free Gym of Newcastle. Having been in business for 25+ years and well-recognised in the local community, stepping up into the managing role as Director of Operations for Montana Rosekelly, the daughter of the Founder, was no small feat.

Montana had taken the big leap to lead the business and take the helm of a big ship to give her father the chance to start elevating himself out of the business for the first time. However, this meant a massive, forced growth period for Montana. Despite a deep understanding of the customer, their needs, the business's values, and its philosophies, Montana struggled with the organisational mechanisms of the business, as many entrepreneurs do as the business scales.

In October 2019, Montana joined The Entourage's Elevate program, exclusively for 7 and 8-figure business owners scaling rapidly. The Entourage essentially became Montana's go-to hub for resources and knowledge giving her the skillset, experience, and self-belief to fully take control of the business and grow it to the next level.

Read more about the businesses we've helped transform at The Entourage here.


What kind of business training do we provide for
Canberra's small business owners

?
While every business might be different, the fundamentals behind building a successful business that grows year on year remain the same. For 12 years, The Entourage has been helping thousands of business owners in Canberra and across Australia to scale their businesses. If you're in Canberra and looking to grow you business, it's time for a small business coach to get you there.
In that time we've worked with 150+ industries and helped accrue over $2 billion in revenue for our members. No matter your business size or industry, we have the program for you.
If you want to become a future Entourage success story, check out our programs below to see which best suits you and your business.

Our online business courses give you direct access to the world's best entrepreneurs and experts to help you run and grow a profitable business. Suitable for earlier stage businesses that need help taking the first few steps to success.
FAST TRACK

Our key coaching program exclusively made for 7 and 8-figure business owners. Elevate focuses on helping the Founder step out of their business, gain freedom, and see their vision truly come to life.
ELEVATE

Our coaching program exclusively made for business owners who want to accelerate their growth from 6 to 7 figures. Focusing on teaching you how you can start elevating yourself into a leadership role where you are no longer stuck doing all the work.
ACCELERATE
What makes our business coaching in
Canberra

different?
Our programs at The Entourage are designed to make you an empowered, well rounded business owner, capable of being able to step back from the day-to-day tasks of the business and elevate into the role of the entrepreneur. We have a whole range of resources available to guide you on this journey, no matter what stage you're currently at, or what your challenges are.
When you join The Entourage, you'll gain access to a network of coaches, experts and entrepreneurs who possess world class, been-there-done-that experience, and the insight to help you navigate the challenges of business ownership. While you'll have the opportunity to attend in-person events in Canberra and across the country, our learning hub, Entourage On Demand, will give you access to a whole range of tools and resources, available whenever and wherever you need them.
While you'll have the support of your own Success Coach, On Demand will also give you access to our Vision Partners, handpicked industry experts who will give you the specific guidance and support you need across the 6 pillars of business. Whether it's Marketing, Finance or Sales, there's a Vision Partner there to support you and provide the expertise you need to overcome specific challenges.
Having this full array of support is what separates The Entourage from other training and education providers. The results of our members speak for themselves when it comes to the effectiveness of having a team of coaches, entrepreneurs and industry specialists at your side, with $2 billion of revenue generated across thousands of businesses in Canberra and across Australia.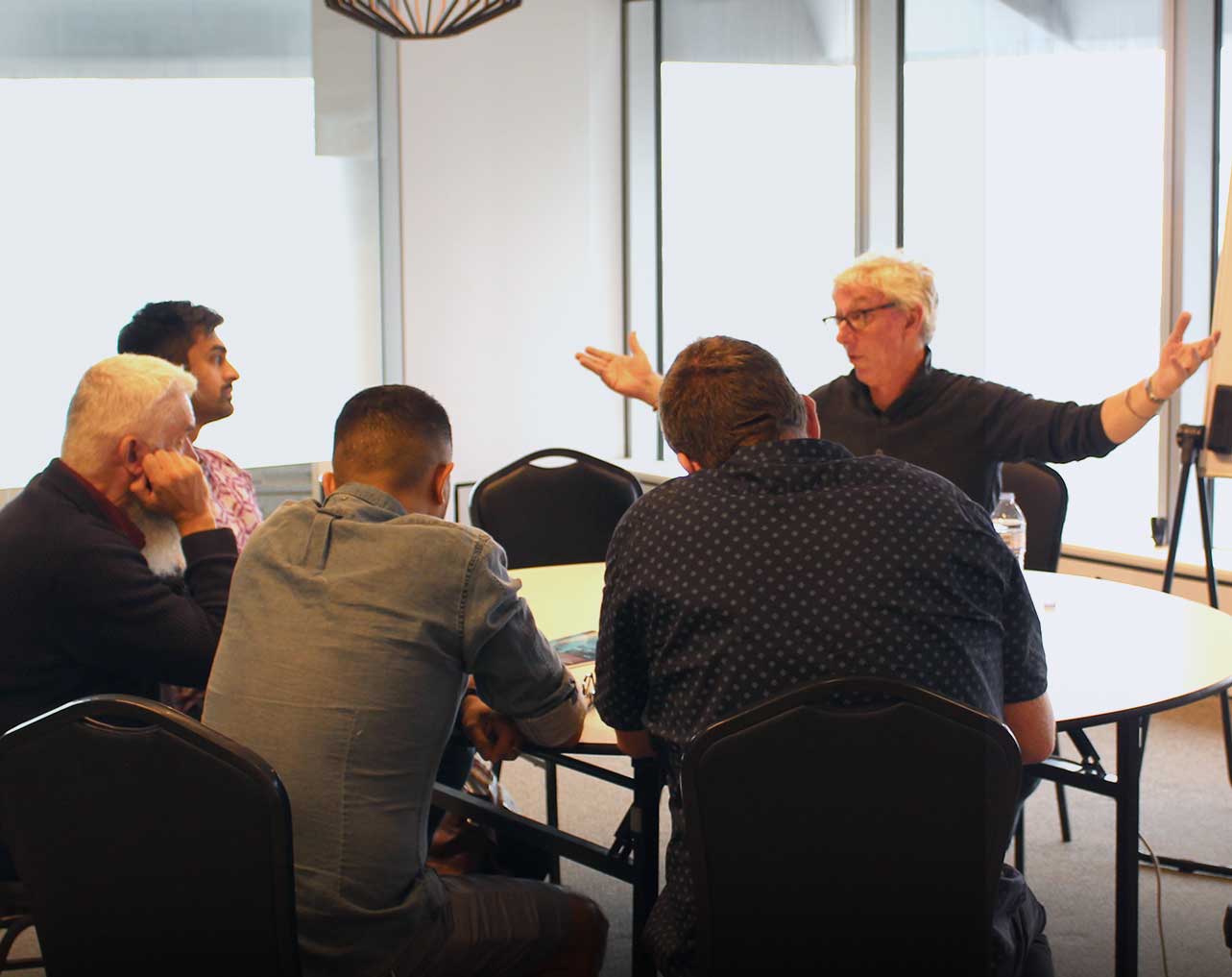 Frequently Asked Questions
Are your business coaches based in Canberra?
Are your training programs suitable for all businesses in Canberra?
How credible are your Canberra business coaches?
Discover your best next steps for building the business you've always wanted with a 30-minute free call.
Gain full clarity on the core growth opportunities and most pressing challenges facing you and your business.
Connect with Australia's leading business coaching and training provider for 6, 7, and 8-figure founders.
Walk away with a roadmap to elevate your business to the next level.