#1 Business Coach in Townsville
"We achieved our annual target within 6 months"
Karen Corr, Jumpleads
The Entourage has coached 3500+ businesses across more than 150 industries
Business coaching & training that has generated $2 billion in revenue
Global community of 500,000+ entrepreneurs & business owners
What can our business coaches in
Townsville

do for you?
Building a business can be a tough and lonely journey at times, especially when scaling to 6, 7 and 8-figures which brings on a range of new and unforeseen challenges.
This can lead to the entrepreneur doing more, and ultimately earning less.
The truth is building a business to 6, 7, or even 8-figures, and more, is a skill. In order for the business to grow, entrepreneurs need to go from the person 'doing' everything to the person 'leading' everything. You can't do business on your own, you need guidance and support along the way.
That's where our expert business coaches can help you across all six pillars of business — Marketing, Sales, Product, Operations, Finance, and People.
To the entrepreneurs in Townsville who are looking to take their business to the next level and join a community of like-minded business owners, The Entourage has been what you're looking for.
Join Townsville's biggest community of entrepreneurs
Our Members come from all industries, business sizes and locations, including Canberra, but also across Australia and the world!
Since 2010, The Entourage community in Australia, including Canberra, has grown to over a community of over 550,000+, ranging from construction and real estate, to fitness and hospitality. We've hosted countless events including Unconvention, voted in the top 3 events for entrepreneurs in the world, and coached thousands of entrepreneurs on their business journey. We know the scope of business opportunities in Canberra, and we can help you capitalise on them to build the business of your dreams.
Businesses in
Townsville and Australia

that we've coached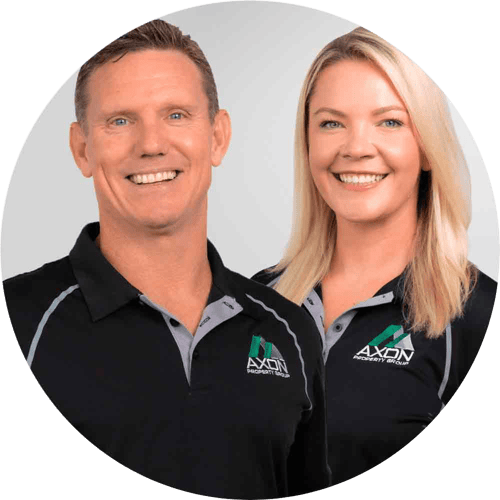 Robbie & Tamara Turner
Axon Property Group
The husband and wife duo that went from a lack of clarity and separation of work and personal life to achieving structure, improving strengths, and grow into a 7-figure business.
For Robbie & Tamara Turner, life partners and co-founders of Axon Property Group, a veteran-owned and empowered property group, while the business had ben able to get to 6-figures through pure hustle and passion, they had hit a ceiling.
Without compability in a business sense, they were constantly butting heads in decision and strategy, leading to feelings of uncertainty. That's where The Entourage came in.
By joining The Entourage's Elevate Program, their business coach helped them find the separation and structure they needed to capitalise on each other's strengths, allowing them to better focus on the business to grow it into a 7-figure asset and 10x'ing their monthly revenue within 18 months. Read more about
their story with us here
.
A tailored business coaching experience for our Townsville Members
Entrepreneurs need support along their journey and that's where The Entourage comes in. With an extensive network of Australia's leading coaches and advisors, you'll gain access to all the support you need across each pillar of business as well as a community of like-minded business owners who are facing the exact same challenges as you.
With three programs designed to support different stages of business, the coaching at The Entourage will create roadmaps and strategies to scale your business and break glass ceilings. Having worked with a number of Townsville businesses, our business coaches are ready to support you along your journey.
What kind of business training do we provide that's different to other Townsville business coaches?
For the past 12 years, our coaching programs have helped business owners generate over $2 billion in revenue since 2010.
As your business scales, the challenges change. That's why our programs are tailored to each stage of business, and our expert coaches and advisors are ready to support you across each pillar of business — Marketing, Sales, Product, Operations, Finance, and People. Not sure which program is right for your business in Townsville? See our 3 core training & coaching programs below which are separated by stage of business.
Discover your best next steps for building the business you've always wanted with a 30-minute free call.
Gain full clarity on the core growth opportunities and most pressing challenges facing you and your business.
Connect with Australia's leading business coaching and training provider for 6, 7, and 8-figure founders.
Walk away with a roadmap to elevate your business to the next level.
Frequently Asked Questions
Are your training programs suitable for businesses in Townsville?
How long do each of your coaching programs run for?
Do your business coaches teach online or in person in Townsville?
Will this actually work for me and my business?
Do your business coaches work with businesses in Townsville of all sizes and industries?