Jack Delosa builds businesses.
He is a high profile entrepreneur, investor, best-selling author and television host.
He is the founder and Chairman of Australia's largest business coaching provider, The Entourage, with a global community of over 800,000 business owners. Under his leadership, The Entourage has been awarded the 4th Best Place to Work in Australia, and the Top 50 in Australasia, by Best Places To Work.
Prior to The Entourage, Jack co-founded MBE Group, which helped small to medium sized businesses raise money from investors. MBE enabled their clients to raise over $300 million from investors and would go on to become one of Australia's fastest growing companies.
Jack also co-founded The Entourage Beanstalk Factory, an organisation that develops strategy and drives performance for large organisations including Comm Bank, Westpac, AMEX, Virgin, Microsoft, News Corp, Suncorp, Hoyts, Australia Post, UTS, The University of Sydney, Monash University, and the Queensland Government.
Along the way, Jack became an investor, investing into companies spanning biotechnology, luxury real estate, finance, ecommerce, food retail, recruitment and even aviation, including one 'unicorn'; a business that goes from $0 to $1 billion within ten years.
Jack's first book, 'UnProfessional', was highly acclaimed, reaching best-seller status within three weeks of launching. His last book, 'Unwritten' outlines the unconventional wisdom he's become known for, to living a life on purpose. Unwritten became Australia's best-selling business book in one week.
His podcast, The Jack Delosa Podcast was listed as iTunes' number 1 business podcast within 12 hours of launching.
Jack has personally coached, trained, and presented live to over 345,000 entrepreneurs and companies including ASX200 companies, SME's, federal and state governments, athletes, NRL and AFL clubs, celebrities, and some of the world's most iconic entrepreneurs.
In 2010 Jack contributed to the development of the curriculum for The Branson Centre of Entrepreneurship in Johannesburg, South Africa. Jack is regularly called upon by media as a spokesperson for entrepreneurship, regularly contributing to Forbes, GQ, Men's Health, The Sydney Morning Herald, The Age, The Daily Telegraph, Australian Financial Review, Boss Magazine and news.com.au and featuring on Today Tonight, Sunrise, The Morning Show, Peter Switzer, Sky Business, as well as Channel 7, 9 and 10 News. Jack is also the host of hit television series 'Entrepreneurs' on Foxtel.
In recognition of being one of Australia's top entrepreneurs and investors, Jack has been listed in the Australian Financial Review 'Young Rich List' five times.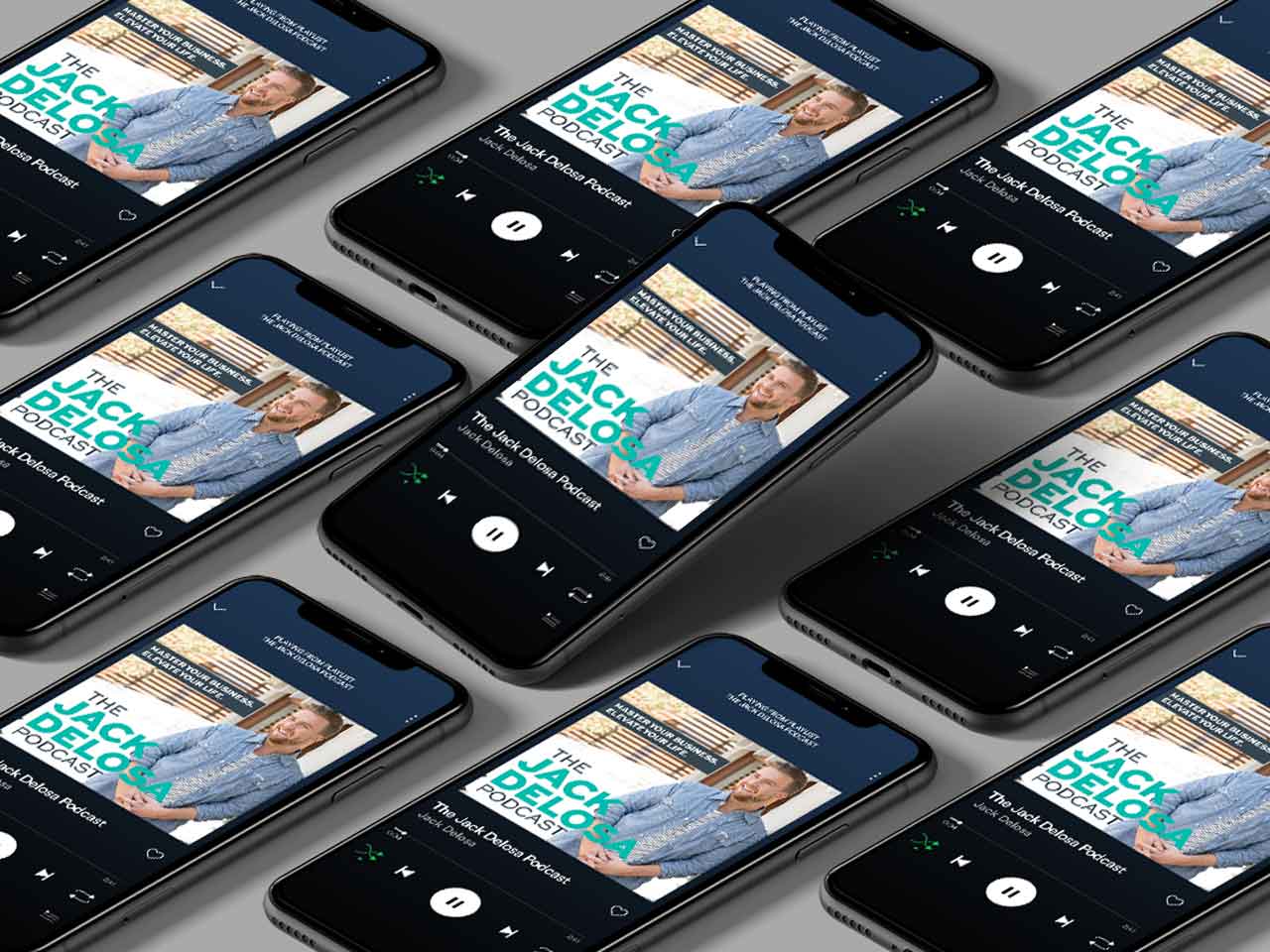 The Jack Delosa Podcast
The Jack Delosa Podcast is the place where people can go to master their business and elevate their lives.
It is one of Australia's most-listened-to and top-rated business podcasts. Jack regularly collaborates with Australia and the world's leading entrepreneurs to bring his audience the most relevant and world-class business lessons possible. Past guests include Gary Vaynerchuk (Founder of Vayner Media), Steve Wozniak (Co-Founder of Apple), Gerard Adams (Co-Founder of Elite Daily) and Janine Allis (Founder of Boost Juice).
Join The Movement
Your journey with Jack and The Entourage starts here. Join Australia's largest community of over 500,000 business owners and entrepreneurs, and receive instant access to exclusive courses, guides, content and more from Jack and The Entourage team delivered directly to your inbox.