#1 Business Coach in Penrith
"We grew from $1M to $16M in 3 years"
Sunil Kumar, Reliance Real Estate
The Entourage has

coached 3500+ businesses across more than

150 industries
Our business coaching and training has generated

$2 billion

in revenue for our Members
You'll join a global community of

500,000+

entrepreneurs and business owners
Our business coaching programs in Penrith
What can a business coach do for a Penrith-based business?
Building a business can be one of the most challenging undertakings a person chooses to do. Scaling it to 6, 7 and 8-figures and beyond makes the journey to growth a lot more difficult.
The truth is building a business is a skill. While many business owners depend on their intuition and natural inherent skills in the beginning of their journey, it is important that these skills are supported and rounded out by business coaches with been-there-done-that experience.
That's where The Entourage comes in. We've worked with 100,000+ business owners across Perth, Western Australia, Adelaide, Brisbane, Sydney, and Melbourne. Our business coaches help them stop working harder and start working smarter and build the business of their dreams.
To the entrepreneurs in Pernith who have been looking to take the next step in their business growth journey and join a community of like-minded people, The Entourage has been what you're looking for.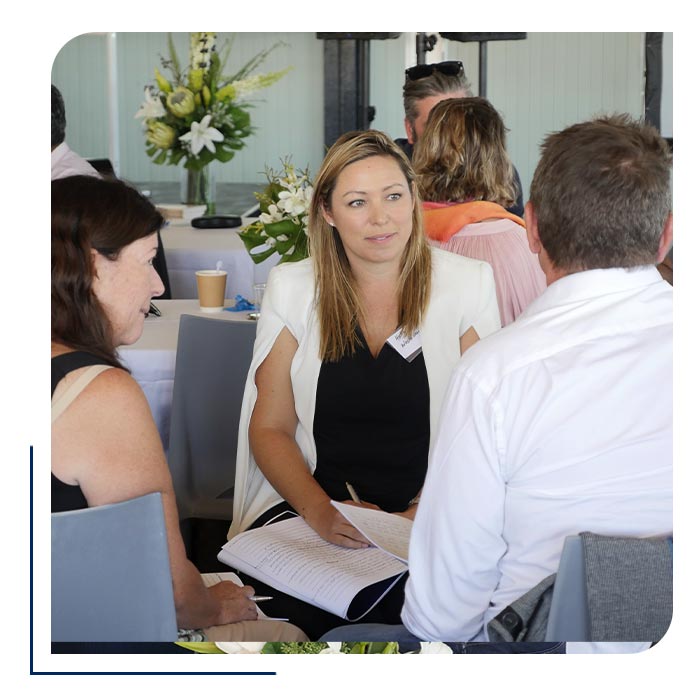 Businesses we have
coached
Our members come from all industries and business sizes, reflecting the community within Western Australia and the rest of the country too.
With Members ranging from hospitality and real estate, to fitness and construction, we've had the pleasure of coaching and leading thousands of entrepreneurs on their business journey over the past 12 years.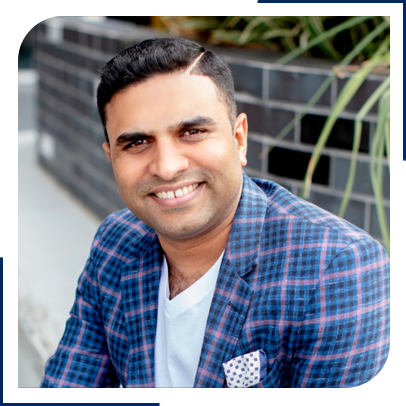 SUNIL KUMAR
Sunil formed Reliance Real Estate in 2011, with the support of one other business partner. Reliance started out in a period of decline in the real estate market not only in Melbourne, where Reliance was formed, but across the country. The first few years of business for Sunil were a struggle. At times, it was difficult to pay the bills, and Sunil even considered throwing it all in and going back to a safe and steady job.
Even when the business was going well, Sunil recognised that he wasn't receiving enough support to take Reliance to the next level. Sunil was stuck in technician mode, and not spending nearly enough time on managing and winning new clients, and building Reliance's brand.
Sunil joined The Entourage's Elevate Program in 2014. After a few months of working with The Entourage, Sunil had a clear 12 month plan for the business, with quarterly focuses. Prior to this, Sunil was doing anything and everything, and not leveraging his true talents as a leader and entrepreneur. Having a team of advisors helped Sunil focus on what would drive real growth for Reliance, and how to best hit those goals. This helped empower Sunil to step out of the day-to-day management of the business and transition from technician and manager, to leader and entrepreneur.
Years of 1-on-1 business coaching experience under our belt
The reality is no two businesses are the same, but many of the challenges we experience are similar. Which is why having a dedicated business coach allows you to have a better gauge on where your business currently stands, and where you want it to be.
The Entourage is equipped with numerous resources such as our OnDemand platform, workshops, or sessions with industry experts. These are just some of the materials you and your business coach will be using to create a roadmap and strategies that will elevate your business further.
Having helped 3500+ businesses across 150+ industries transform, and guiding numerous businesses across Penrith, we want to make you our next success story.
A tailored business coaching experience for your business based in Penrith
Through working with businesses and growing our own for years, we have built a pool of experts, advisors and coaches with experience locally in small businesses across Penrith as well as Australia-wide.
We've tailored three key programs for the different stages of small businesses. The coaching we provide at The Entourage is targeted to your business's specific challenges, revenue level, and goals to get you where you want to go.
Whichever stage you are in your business, we've got a program ready for you to scale.

Our online business courses give you direct access to the world's best entrepreneurs and experts to help you run and grow a profitable business. Suitable for earlier stage businesses that need help taking the first few steps to success.
Short Courses

Our key coaching program exclusively made for 7 and 8-figure business owners. Elevate focuses on helping the Founder step out of their business, gain freedom, and see their vision truly come to life.
Elevate

Our coaching program exclusively made for business owners who want to accelerate their growth from 6 to 7 figures. Focused on teaching you the skills and knowledge you need to start elevating yourself into a leadership role in your business.
Accelerate
Discover your best next steps for building the business you've always wanted with a 30-minute free call.
Gain full clarity on the core growth opportunities and most pressing challenges facing you and your business.
Connect with Australia's leading business coaching and training provider for 6, 7, and 8-figure founders.
Walk away with a roadmap to elevate your business to the next level.
Frequently Asked Questions
Are your business coaches based in Penrith?
What kind of business training do your coaches provide for Penrith-based businesses?
How long do your business coaching programs run for?
How credible are your business coaches?