In business, strong sales mean more money, income, and cash flow to help your business not just survive but grow into something awesome. But without a sales plan that not only helps you increase your conversions but also that of your entire sales team', you won't be able to hit your targets and get to the growth that your business wants and needs.
With a sales strategy plan, you can align your marketing, your message, and more. You can budget, plan to grow your business, hire more staff perhaps?
Not sure how to make a sales plan? We at The Entourage are here to help. In this article, we'll explain what makes a good sales plan and how you can make one for your business and sales team. We also offer comprehensive sales training to take your learning further.
What is a sales plan?
A sales plan is a plan which features the business's financial goals and objectives, set to a specific timeline. It is a strategy that includes tactics, target markets, any challenges or roadblocks which may pop up to derail your plan.
It is a step-by-step map that will guide you and your sales team on how to achieve your sales targets, provide overall strategic direction, and review actual results to your goals.
Why is it important to have a sales plan?
A sales plan is important because it gives you a specific incentive and sales target to aim for in your team. It can help keep track of how well your sales team is doing. If your goal is to sell fifteen thousand widgets in a week, it's Thursday and you've sold fourteen thousand, then awesome! You only have to sell one thousand more widgets to hit your sales goal.
A sales plan also gives your team motivation. Reward them when they hit their goals, have the team involved in making the plan on how will they sell more? What strategies can they use? Can they do more?
Having the plan laid out on an office wall also helps with visibility and understanding. You can see where you are on the plan, what is coming up next, and more.
What is it they say? Fail to plan and you plan to fail.
How to create a sales plan
How do you create a sales plan? They are at the same time simple to do and tricky to do. Simple because you list off what you want to achieve, how you want to achieve it, and the timeframe. Tricky because you have to know what you want to achieve, and understand if those goals are achievable.
Let's step you through how to make a sales plan.
1. Define your goals
If you don't have a goal you don't know what to aim for. Defining your goals helps you know how hard you need to work, it helps your team know what to hit.
Have a look at what your sales are right now and what historical data shows you. Look for trends and assess the overall situation. Then start sales forecasting based on this data, and don't forget to put in a stretch goal to account for the growth you want your business to achieve too.
Once the month is ended, see what factors in your plan helped you win, or miss the target, and adjust accordingly.
2. Set your team's specific goals
The overall sales team's goals should be derived from the company's revenue and growth goals. And that can then be split down into your individual team members' weekly, monthly and quarterly targets based on past performance, experience, and what you expect from them.
3. List barriers to success
These are often called 'roadblocks'. What challenges might you or your team face in not reaching your goals? Some examples of roadblocks include:
Seasonal conditions
Tough competition
Not enough sales staff
A gap in experience
Any potential tech issues
No set and scalable sales process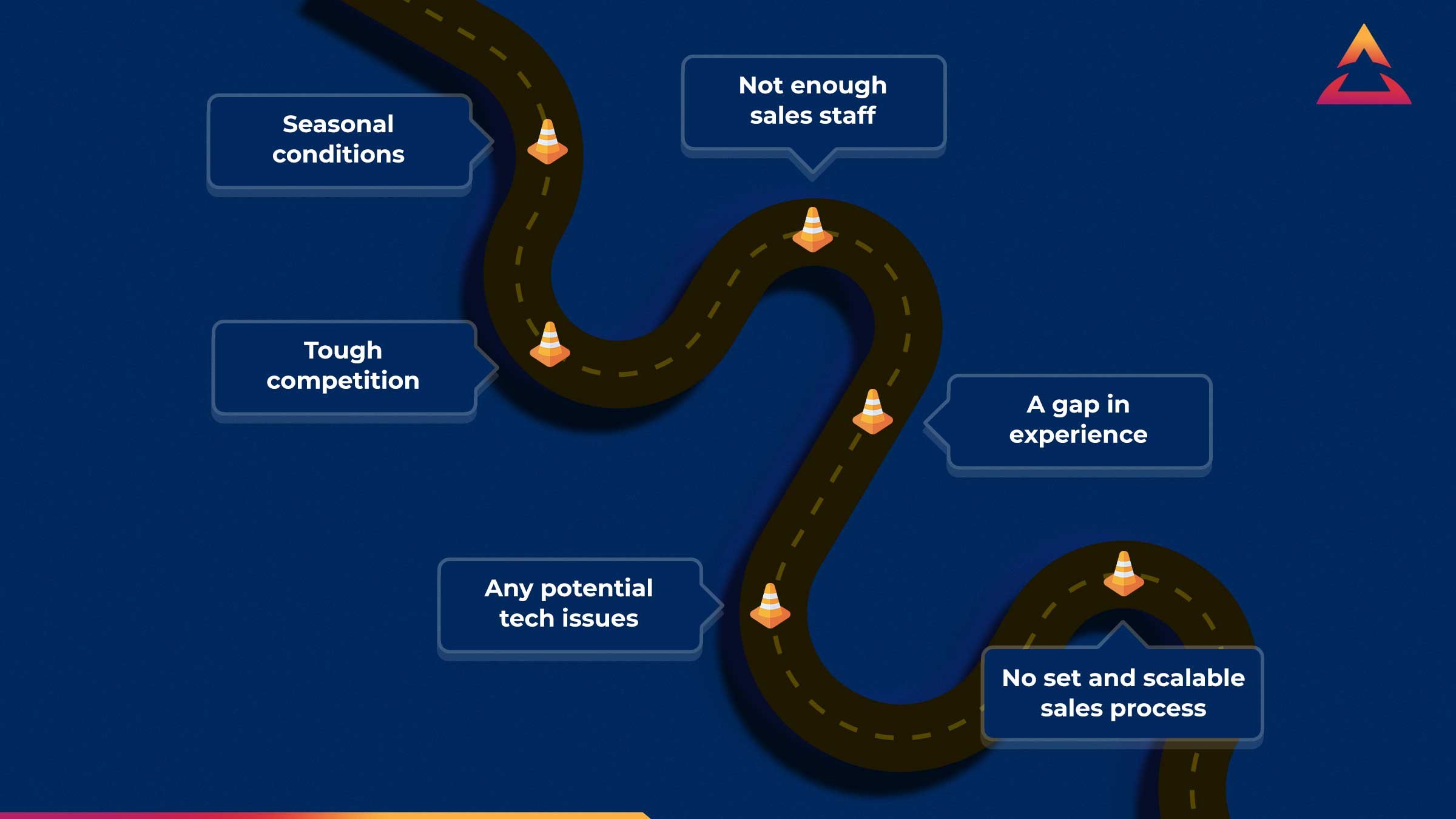 Once you've listed these barriers, can you now find a solution? Can you increase team training? What are the things you can set in place to make up for the ups and downs of the market? And do you have a backup in place if your tech fails you?
Want our tip to creating a scalable sales process that will not only increase conversions but help you and your team sell in a from-heart way that is authentic and human? Read our blog on the top 5 tips for building an effective and scalable sales strategy here.
4. Define your client personas
To help your sales process, make sure you know who you are selling to. What specific problems do your customers have and how are you solving them? You could work with your marketing team to see if they have a customer avatar already made.
If not, let us give you the exact template we use to create a strong customer avatar. Access your FREE Customer Avatar Template here.
Why will understanding client personas and avatars help your selling process? For example, selling the best vacuum cleaner in the world works best if you're talking to someone like an adult who lives with pets, as opposed to a teenager living at home.
Understanding your potential clients and WHO they are can save a lot of wasted sales time speaking to people who just aren't interested.
5. Create sales processes and tactics according to your client personas
Once you have your goals set, and you know who you're talking to, now you're able to not only customise your sales process to speak the right language to the right people, you're also able to ask the right questions when speaking to them.
You'll now be able to lead them and guide them down the right path towards helping them solve their challenges and achieve their desires.
Remember, problems and solutions are different for each person, so it's critical that you know who you are speaking to.
Here, you'll also have the opportunity to finalise which of the tactics you and your sales team will be focusing on first to help you achieve the goals you have set and overcome any potential problems you've identified.
Think about what's required, the resources you have, and the time you have to achieve the goal. Here is a good time to bring in some key stakeholders to help you choose the best tactics to support your goal.
Need more help with creating the best sales process that will speak to your consumer with the right message to guide them towards conversion? Here are a few of our best resources to help you get there:
6. Delegate roles and responsibilities
This comes down to knowing your team. If you have someone who has more experience than other team members, let them hold some training sessions for the rest of the team. Or if you have someone who has the best sales process so far, let them teach that process to the rest of the team.
Delegate these tactics that will help your entire team achieve their sales goals to not only utilise the best experience and knowledge from your whole team but also help empower the team as a whole.
7. Create an action plan
Now that you have your set goals and specific tactics to get you to those goals, it's time to put down the specific actions that you and your team will take in order to achieve these targets. For example, you will make 100 calls per day. You will follow up on all inquiries within 2 weeks. We will do team training once a week.
Put this plan on a wall, or somewhere that everyone can see, so they know they're sticking to the plan.
Don't be afraid to ask for feedback on the plan either. This can help your other team members feel invested in the plan and the business.
Key takeaways
Without a sales plan, it is difficult to chart your business's growth and where you and your sales team could improve.
While sales plans take time to think about strategically and then define specific goals and tactics, once you and your team get into the flow of achieving the targets you have set, you will slowly but surely see the fruits of your results.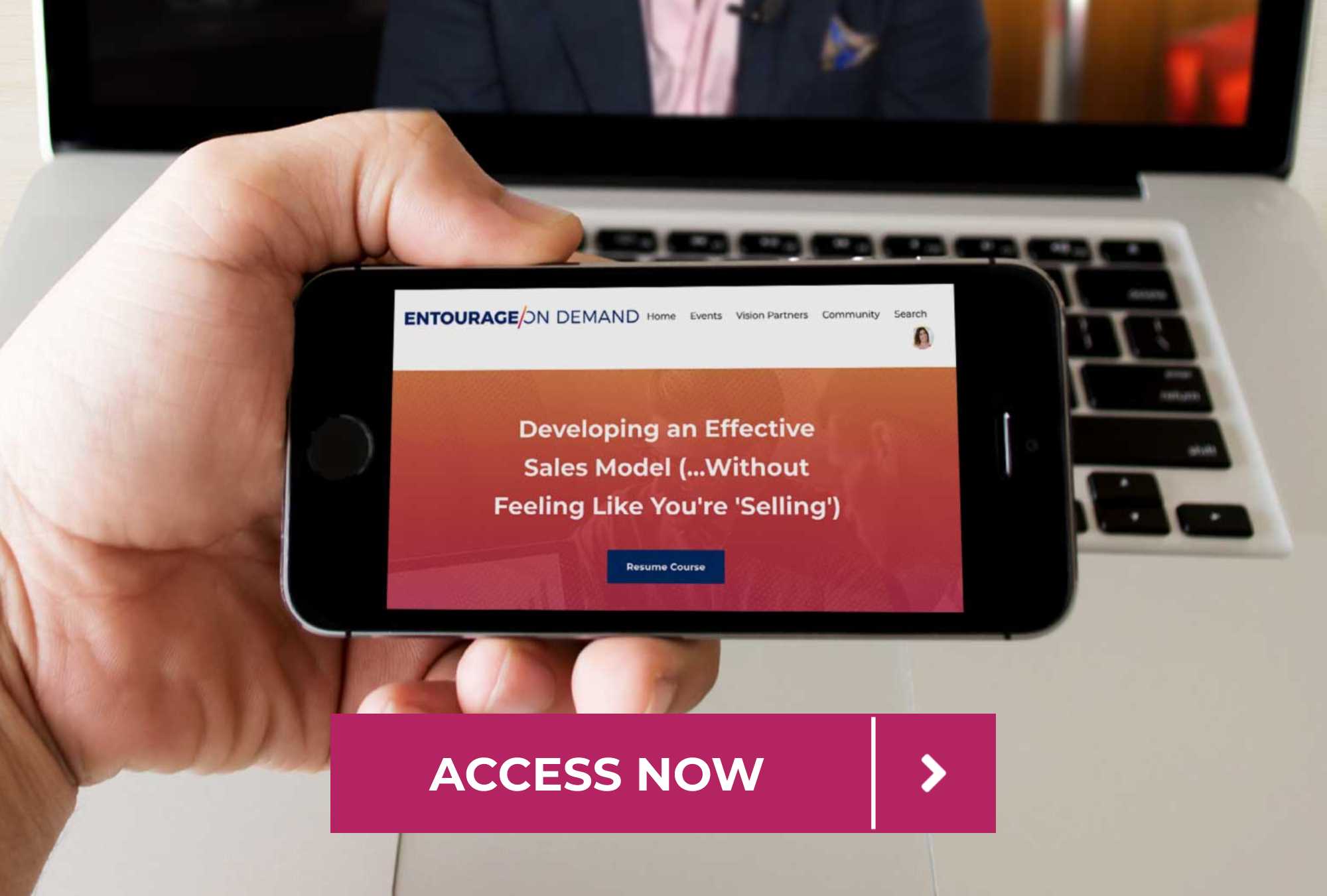 Let us take you through the exact way to develop a sales process and model that will allow you to start seeing the fruits of your strategic sales planning. In this short course, our Founder and 5x AFR Young Rich Lister, Jack Delosa, will lead you through how to enrol prospects to buy, sell more to existing customers, and package your products and services to increase your average dollar spend.
Access your copy of the Effective Sales Model short course today.
Related Posts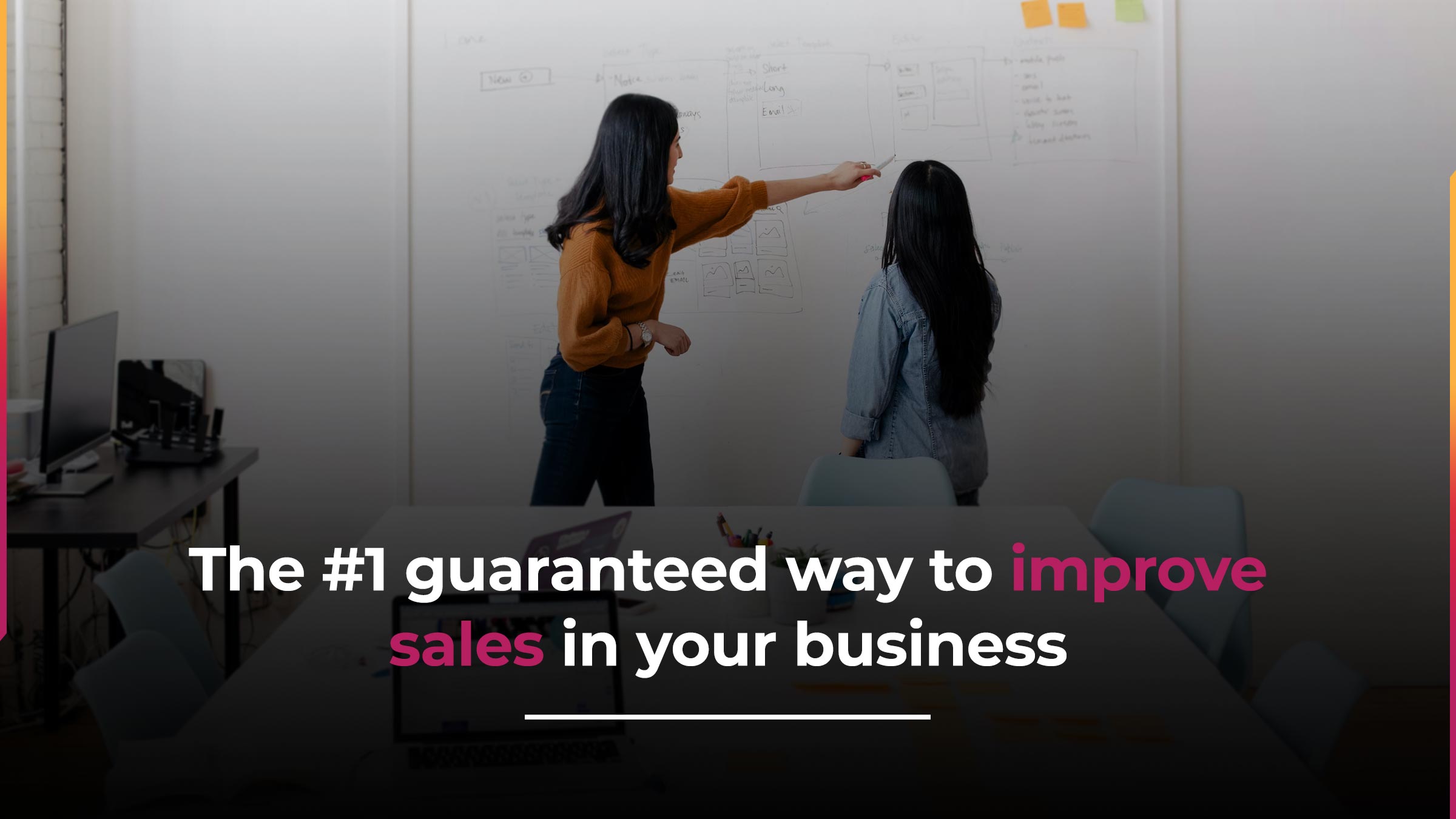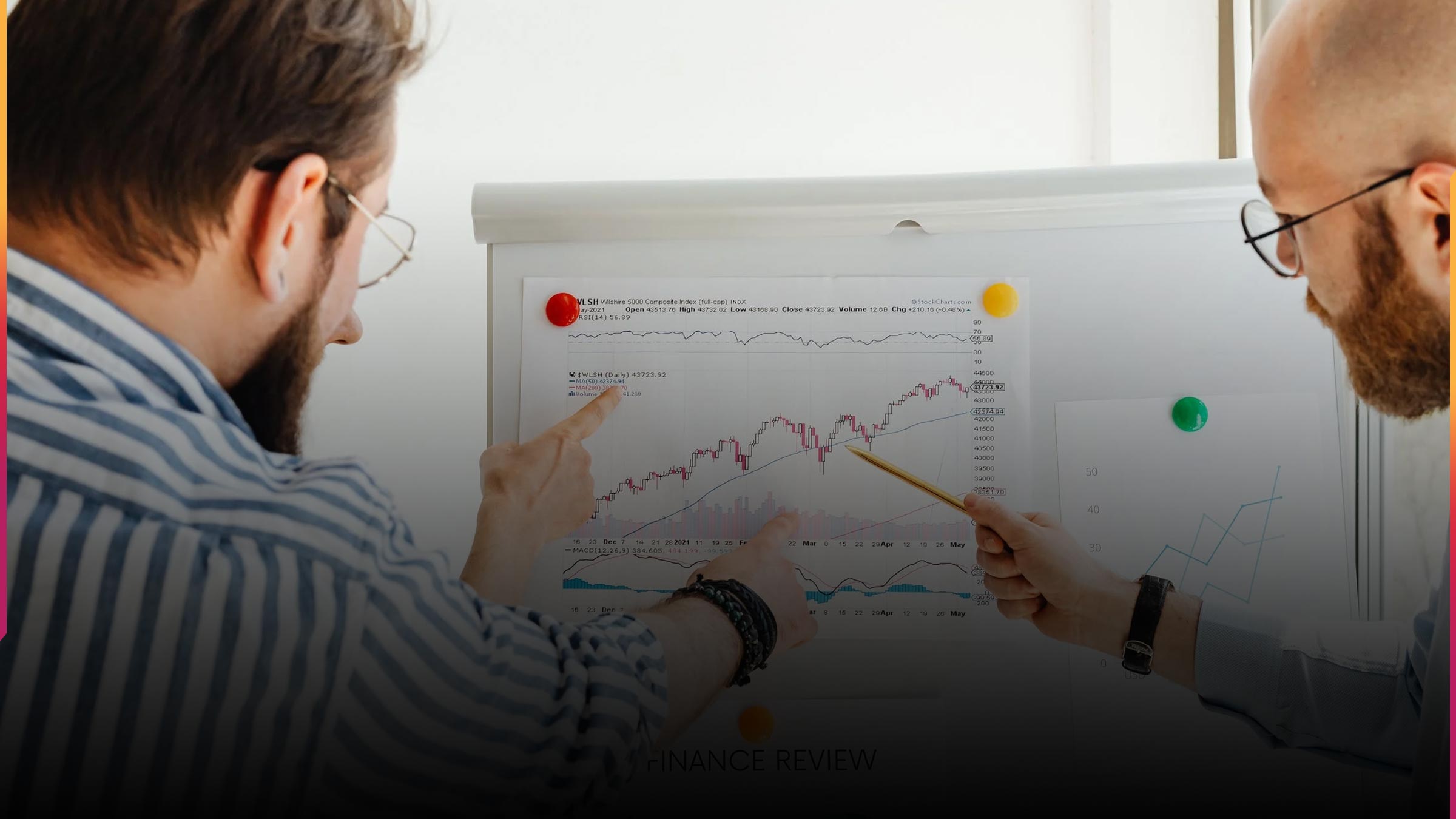 Join the movement.
Your Entourage journey starts here. Join Australia's largest community of over 500,000 business owners and entrepreneurs, and receive instant access to exclusive content and updates delivered straight to your inbox.