#1 Leadership Coaching in Sydney
"We grew from $1M to $16M in 3 years"
Sunil Kumar, Reliance Real Estate
The Entourage has

coached 3500+ businesses across more than

150 industries
Our business coaching and training has generated

$2 billion

in revenue for our Members
You'll join a global community of

500,000+

entrepreneurs and business owners
Leadership coaching in Sydney
As the financial and commercial centre of Australia, there's never been a greater demand for leadership coaching in Sydney. Executives and businesses recognise the impact that strong leadership can have on the impact and success of a business. Not only do executives lead from the front, they are the face of the business and responsible for driving the direction and growth of the business.
The role of a leader is wide ranging and challenging. So how do leaders ensure they're well placed to deliver on these challenging duties and expectations?
This is where leadership coaching comes in. Leaders can gain a wealth of knowledge from industry specialists and subject matter experts to ensure that they can learn the valuable lessons of executive leadership, without having to go through the process of trial and error first to get there.
Building A Great Team
To grow sustainability, you need to know when to hire and how to hire. Part of this is being able to identify when gaps in your business' capabilities appear, and how to fill these with smart and effective hire.
Becoming A Leader
Leadership is something that's often talked about, but rarely taught. There's a misperception that leadership is a quality that can only be attained through experience. Like any other skill, leadership can be taught.
Onboarding New Staff
Hiring the right person is just the beginning. You need to ensure that new staff members can adjust to their new environment, and contribute to the best of their abilities as soon as possible.
Cultivating Culture
Culture is about bringing the Vision, Mission and Values of your business to your staff. Not only should they understand these principles, they should be evangelists for the culture and values of the business.
Creating Systems
Leadership doesn't just come from one individual. It comes from bringing others on the journey. Creating systems will help others understand and adapt to your vision as a leader.
Do you need leadership coaching in Sydney?
Our coaches are highly experienced in teaching and coaching business owners to become better executive leaders. Many of our team have been business owners themselves, or have held senior positions in leading businesses. As a result, not only are they well versed in the principles of good leadership, but they've lived and breathed them in high performance environments as well.
Importantly, The Entourage Executive Leadership Coaching programs extend beyond teaching the principles of leadership.
Our coaching programs cover the 6 areas of business; Marketing, Sales, Finance, Product, and Operations — but also People & Leadership coaching, training and development too.
So if you feel like you need help for you to level up as a leader, The Entourage can not only provide specialist support in leadership coaching, but a wholistic approach to business education that covers all areas of business.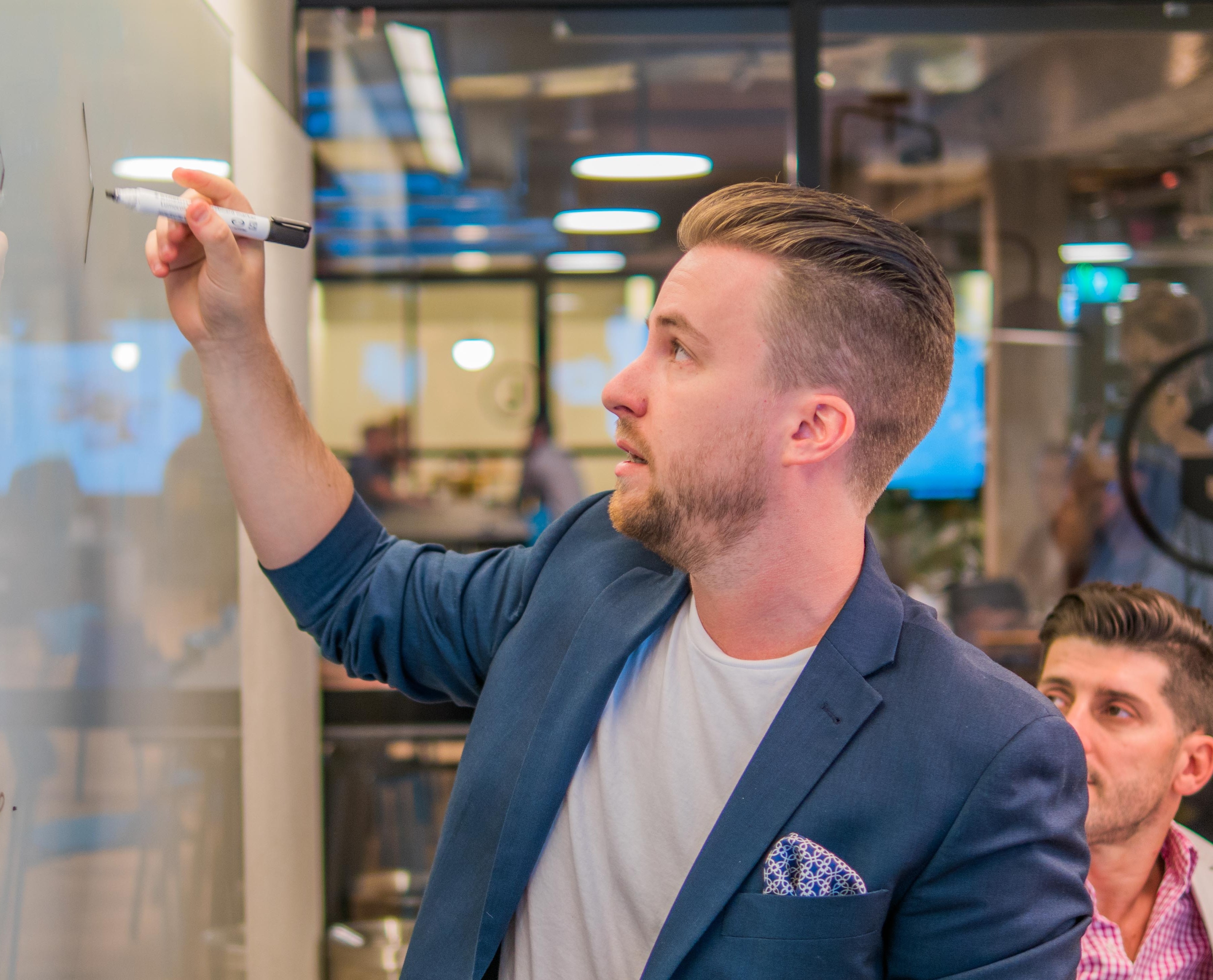 What makes our leadership coaching programs in Sydney different?
Our Entourage of coaches, advisors and resources means that you'll be able to access decades of business experience and knowledge in our programs. Here's a taste of what makes our leadership coaching programs unique.
Guidance from business coaches
Our mantra at The Entourage is that to build a truly great business, it takes a village. And that applies to becoming the best leader you can be as well. When you join our executive leadership coaching programs, you'll gain access to business coaches that have helped 3500+ businesses owners grow their business, and grow as leaders.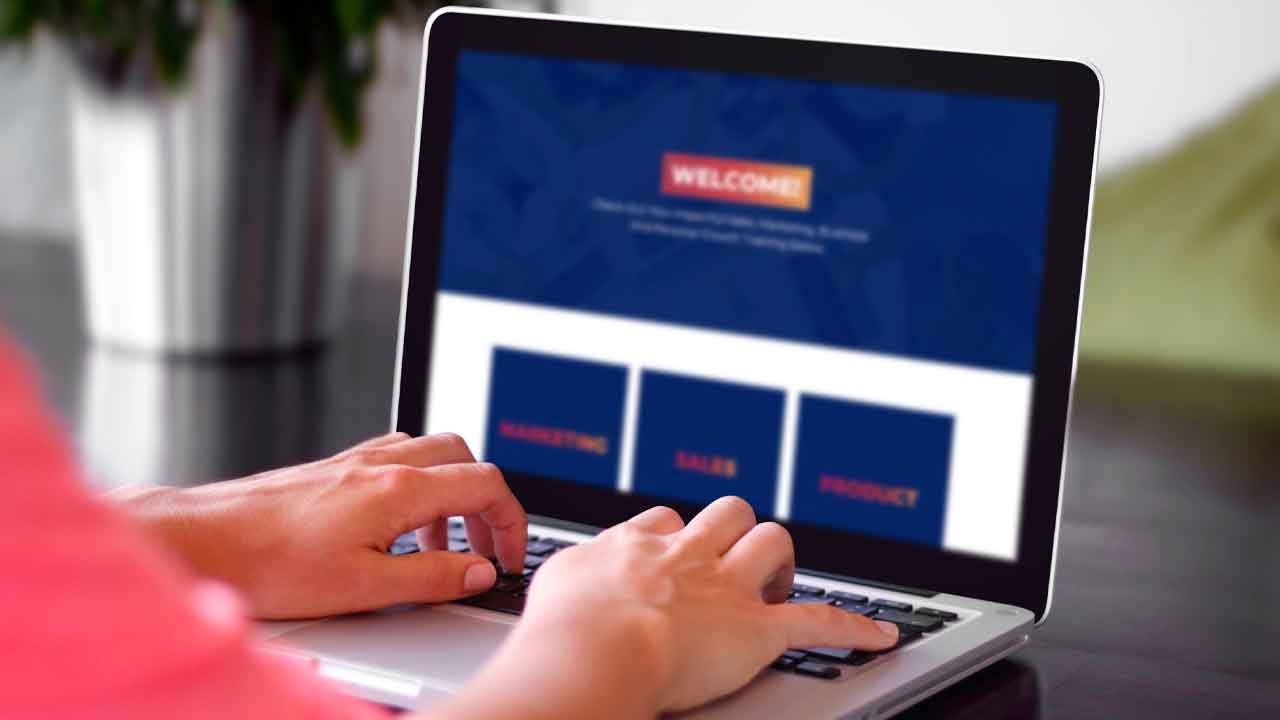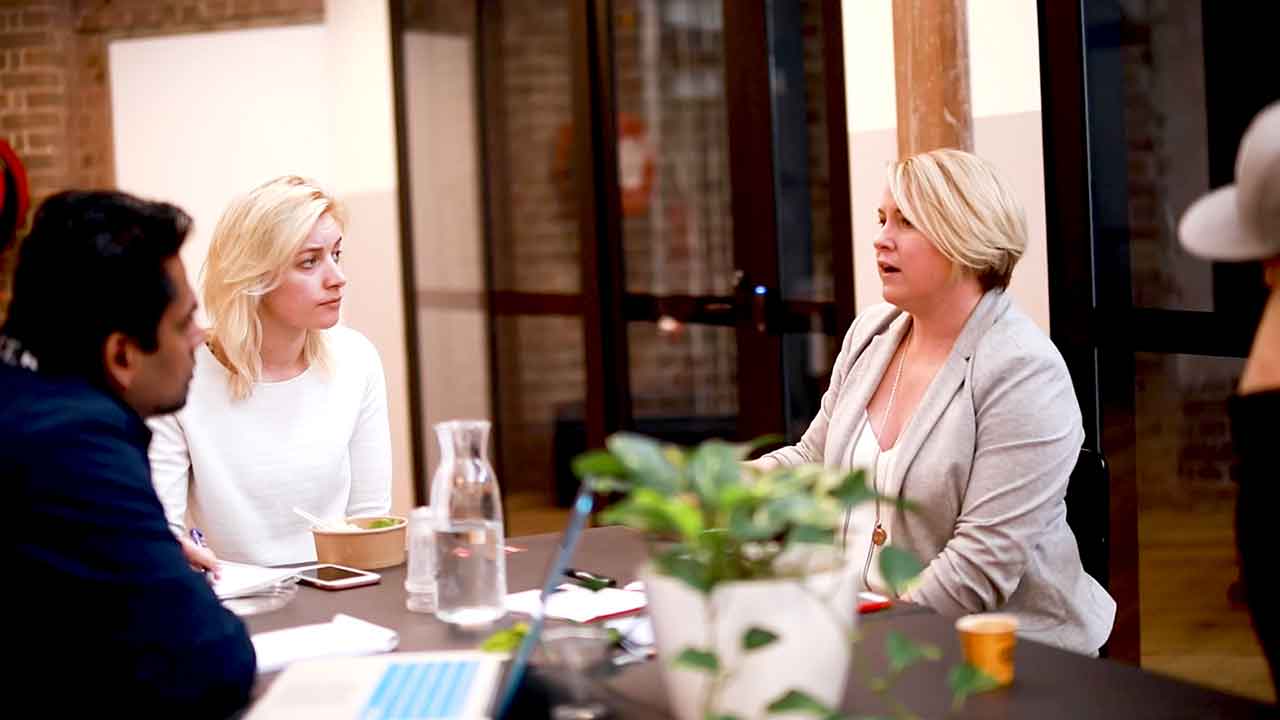 Access to an Entourage of experts
Can you really be expected to know every element of leadership development in business? We recognise that you can't know everything, and that's why a crucial part of our programs is access to an Entourage of 32+ specialists and experts. You'll be able to seek the answers you need from experienced industry specialists, no matter what your business challenge is.
A tribe of like-minded business owners
You shouldn't have to enjoy the success, or endure the challenges, of leadership alone. When you join our programs, you join a community of over 550,000 entrepreneurs and business owners. And it's a community that's growing and becoming more diverse every day.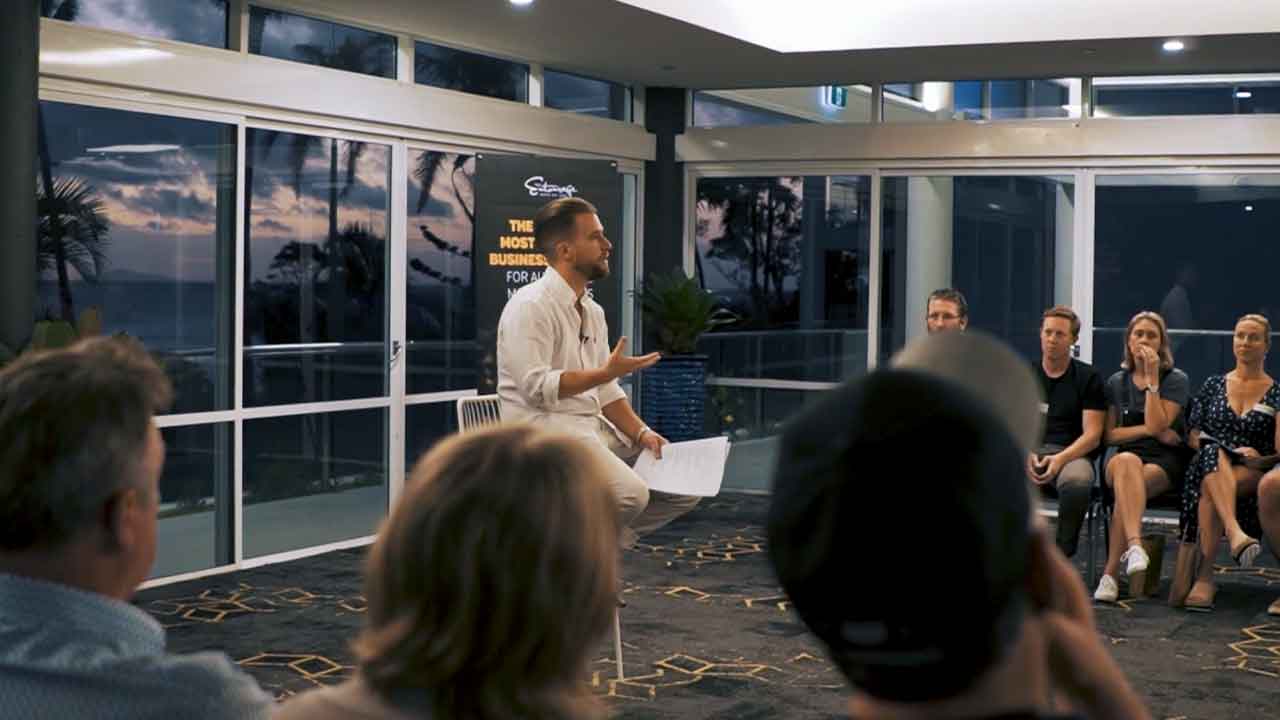 Tailored small business coaching & training
Every business is at a different stage of growth, and faces their own unique challenges. That's why we have 3 programs designed to address the hurdles that come at each stage of business.
If your business is still in the seed to startup stage, Fast Track is for you. With Fast Track, you'll gain online access to some of the world's best entrepreneurs and experts to help you scale your business into the 7-figure stage. If you're already in the 7-figure stage, Accelerate is our program designed to take you to the next level and Elevate is our 8-figure program.

Online access to the world's best entrepreneurs and experts to start, run and grow a profitable business.
Short Course

Australia's only business coaching and advisory program exclusively for 7 and 8-figure founders.
Elevate

Business coaching & training program for business owners who want to accelerate their growth from 6 to 7 figures.
Accelerate
Discover your best next steps for building the business you've always wanted with a 30-minute free call.
Gain full clarity on the core growth opportunities and most pressing challenges facing you and your business.
Connect with Australia's leading business coaching and training provider for 6, 7, and 8-figure founders.
Walk away with a roadmap to elevate your business to the next level.
Who are these Discovery Sessions best suited for, and what can you expect to get out of this 30-minute free call with one of our experienced Entrepreneur Development Managers? Learn more about our Discovery Sessions here.
Frequently Asked Questions
What kind of industries do you provide leadership training in Sydney for?
How is the leadership training provided?
Do you provide leadership training all throughout Australia?
Will the leadership training be specific to my business?