#1 Untapped Marketing Opportunity In 2022 For Small Business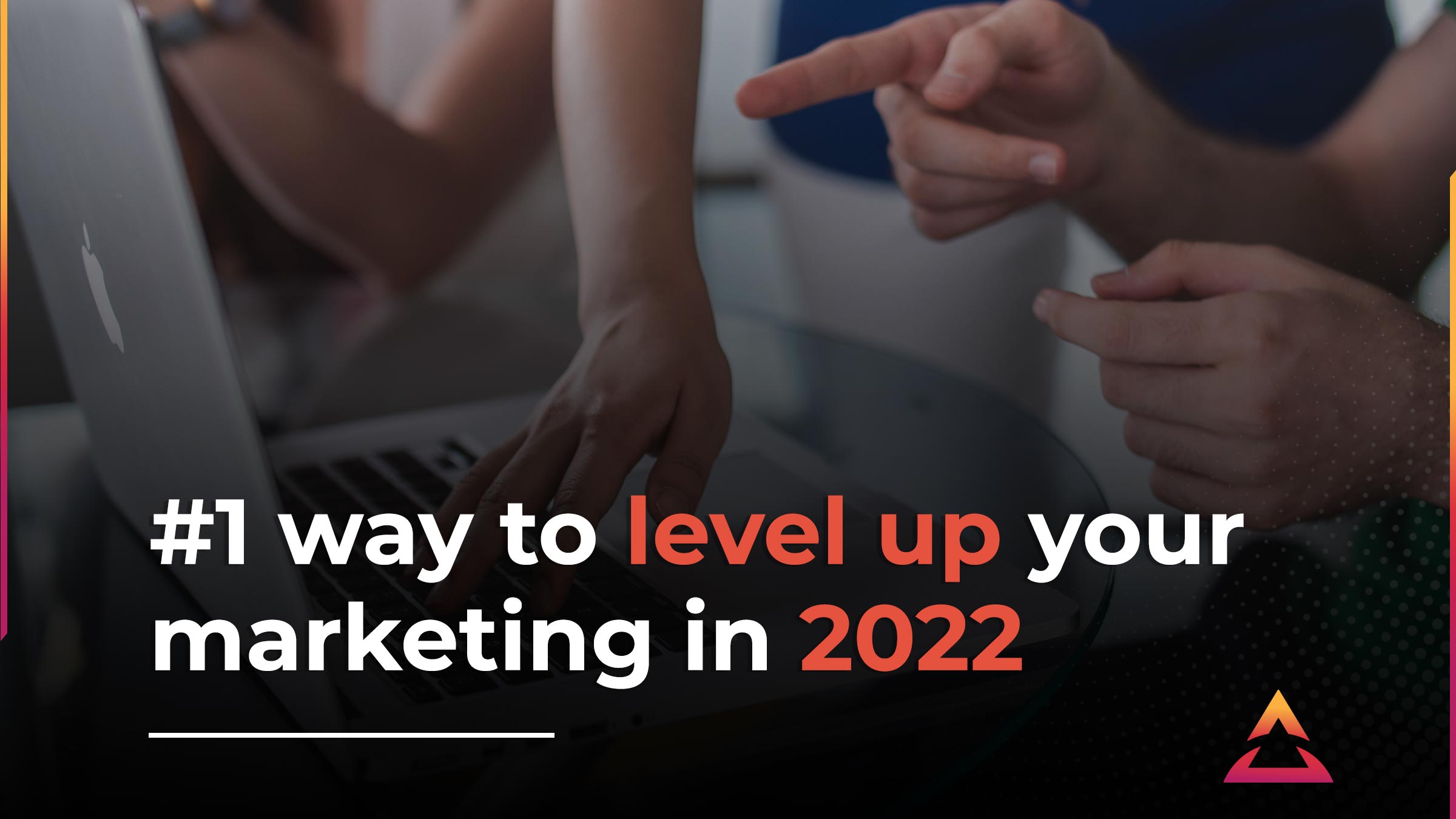 If you want to take your business growth to the next level through innovative methods that many other businesses aren't even looking at, then this blog is for you.
Having worked with thousands of business owners as the Founder and Director of LickYourPhone Media, leading social media agency specialised in making your brand the name on everyone's lips, as well as being a Growth Partner at The Entourage, Australia's leading training and coaching provider for entrepreneurs, I understand and continually research and study about what business owners need to be doing to be at the top of their game in marketing.
With a community of nearly 2 million with LickYourPhone Media and having worked with the likes of McDonald's, Cadbury, Krispy Kreme and many more, I have seen recently, and tested and trialled, an untapped marketing opportunity every single business owner can use in their business, whether you're just starting out or are an established business.
That untapped marketing opportunity is nano influencers.
Not sure what that is, how to utilise it for your marketing, and just how it might take your business's growth to the next level? Read on to find out.
Influencer marketing
If you haven't heard of influencer marketing, it's what's taken some of the world's most recently famous brands to the skyrocketed growth they've had, such as Hi-Smile, Daniel Wellington, and frank body. It's essentially reaching out to people who have influence to a certain audience and working with them to promote your product or service to their audience, either through a mutual exchange or through payment.
It's been the #1 key to success in recent years, however, as demand has grown and attention has dwindled further, companies have been finding it harder and harder to truly get a positive Return-On-Investment when it comes to influencers.
That's why I want to teach you about the untapped opportunity that is nano influencers. You may have heard of macro influencers or even micro influencers. These are terminologies that have been around for years since influencer's marketing success first came about. These are talking about the influencers across social media especially who have a large following (macro) or the 'smaller' following (micro). There are pros and cons to both with one being a massive reach and the other being followers of the influencer who may be more 'engaged' or 'loyal'.
However, nobody is talking about nano influencers.
Nano influencers
What are nano influencers?
While there are no hard or fast rules about the sizes of each type of influencer, at LickYourPhone Media, we have a broad number that ranges from 600-5,000 followers for nano influencers.
Nano influencers are the content creators who may not have that larger audience yet but are hungry to create content and grow their audience and influence. Their audience follow them for a specific reason and are loyal to the influencer. They speak more authentically and directly to their audience, and with a smaller following, they have a better understanding of who exactly is following them and connecting with them.
They're not only great content creators who continually work on their craft and are on top of the newest social media trends (in hopes of getting them viral), they are willing to work on as many opportunities that come their way — including your business.
Are the number of followers someone has that important?
Now, you might be thinking, 600 followers is not a lot. I want to get the most bang for my buck where I can and I want to work with a bigger influencer.
Here's where I want you to stop and think less about what do I personally want but what will work best for my business? Are those 600 followers loyal, engaged and exactly who your target market is as well? Will you really get cut-through in the attention deficit world of social media with an influencer who has 50,000+ followers?
To give you an example, back in 2018, I'd grown my social media following to 1.7 MILLION followers! And yet, I was earning nothing, or what I call 'dough-not' (doughnuts). It wasn't until I joined The Entourage's business coaching programs and training that I understood how to actually turn followers into business, and now is something I work with all my clients on as well as you right now.
For me, it's not about a numbers game anymore. It's about getting content in front of people - you could have customers buying from you consistently who don't follow you however have seen your content.
Now, I'm not saying followers aren't important. And I'm not saying followers are essential either. It is a mix of both, but if you truly want to be ahead of the game and ahead of your competition, you need to be looking at all the opportunities that are available to you, especially the untapped marketing ones, instead of focusing on things like follower count only.
That is what will actually level you up.
How to work with nano influencers
If you're ready to level up your marketing with this underutilised opportunity for small to medium businesses, then here's what you need to do and think about.
Reels on Instagram and videos on TikTok are currently the content that reaches the most people. The organic reach is through the roof with video content on these platforms but eventually will diminish when the platform gets crowded.
If you want to take advantage of that 'free' or 'cheap' reach that will actually convert an influencer's following into customers, then you need to be working with nano influencers on Reels or TikTok videos because anyone of any size following could create a viral video on these two content formats.
Remember, all it takes is one TikTok video or one Instagram Reel to go viral for your business to blow up overnight. And it can be done through a nano influencer.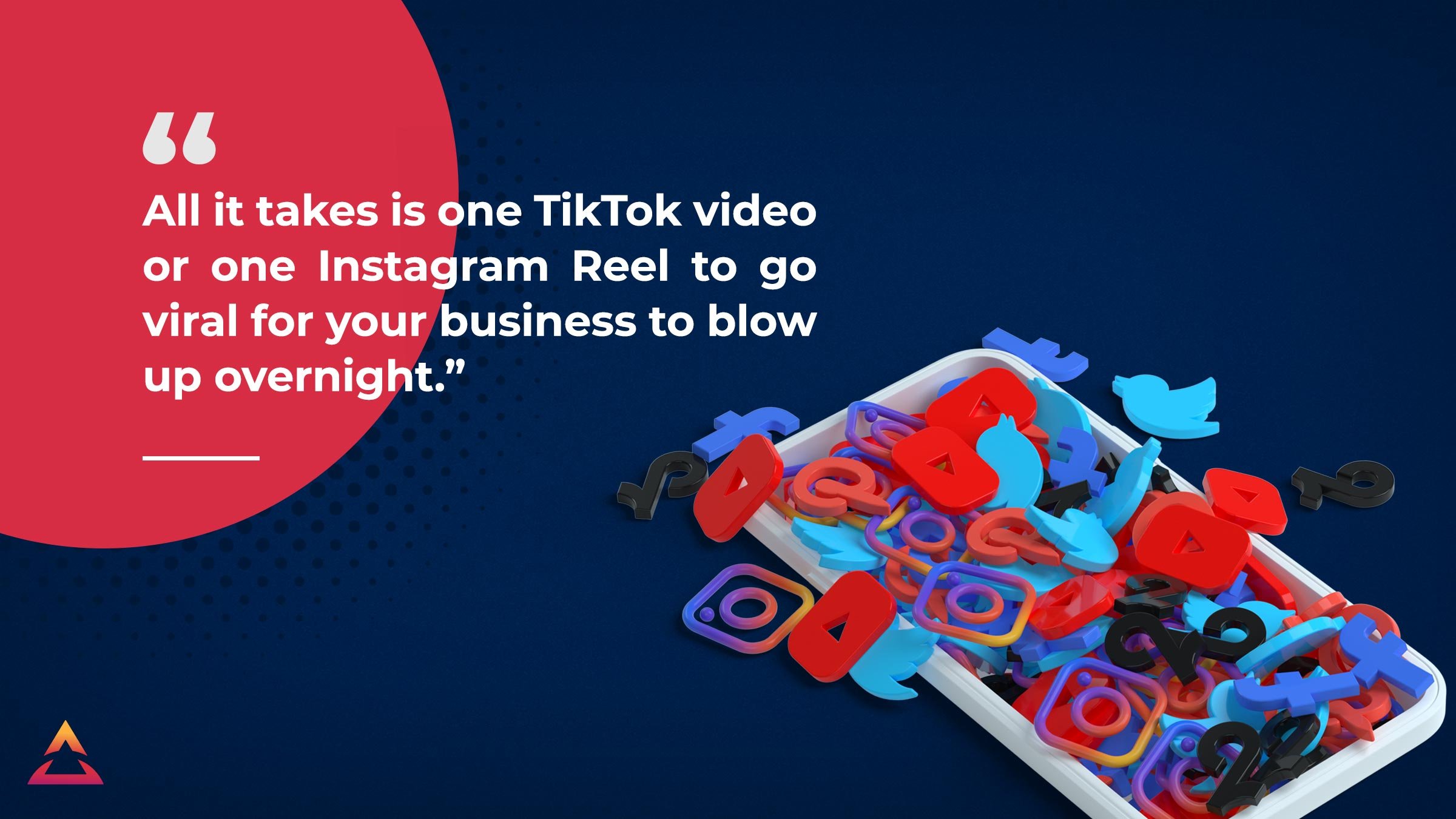 So, when you reach out to nano influencers, work with them to create video content for Reels and/or TikTok. As mentioned, they're not only great content creators and utilising the newest trends, they're helping you free up more time by creating content for you.
As a busy business owner, I can understand how difficult it might be to think of ideas, keep up to date with trends, and create the content you want. Working with a nano influencer, they're creating the content you want for you and helping you promote it across social media too.
Then, ensure that you agree with them to create collaborative posts if you're utilising Instagram. This is Instagram's newest feature (and you should always be using social media platforms' newest features to get more reach) where two brands can have the same post. See below for an example.
You ask your nano influencer to invite collaborator before they post, and this way, you can tap into their audience and your audience at the same time to reach more people.
Conclusion
As you can see, once you start focusing less on 'followers', which is now the old way of doing social media, and start focusing more on your content, reach, engagement, loyalty...that's when your marketing will get taken to the next level.
Learn more about social media marketing with me through The Entourage's Marketing training and coaching, or through my business LickYourPhone Media on socials or my website.
Join the movement.
Your Entourage journey starts here. Join Australia's largest community of over 500,000 business owners and entrepreneurs, and receive instant access to exclusive content and updates delivered straight to your inbox.