How Do You Make Customers Feel Important?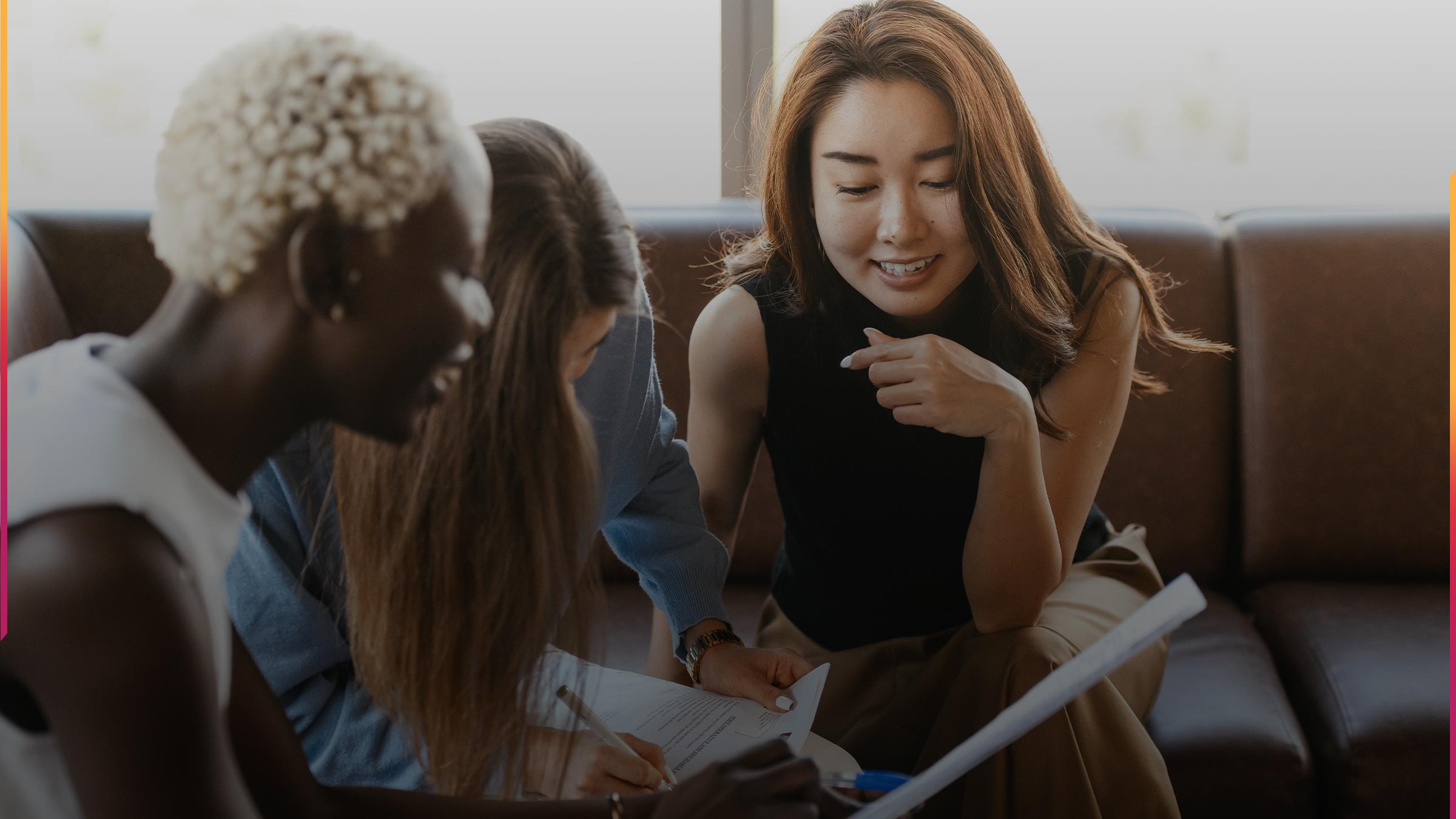 As a business owner, there are many stakeholders to keep in mind, including employees, vendors, suppliers, partners, and distributors. However, only one stakeholder truly holds the key to success: customers.
Customer happiness is a pillar in building and maintaining customer loyalty. Happy customers gladly spread the word about your products or services. Customer loyalty is a worthwhile investment that can provide easy word-of-mouth referrals and boost brand visibility within your target market.
Customer engagement is the first opportunity you have to make your customers feel valued, but that's only the beginning. There are countless opportunities to showcase your value to your customers and provide excellent service and support. While great customer service will continue to increase earnings, it's important to be aware of the impact of poor customer service.
A PWC study in 2018 shows that one in three customers will leave a brand they loved after just one poor experience, while just under 50% will walk away after multiple bad experiences. Imagine losing one-third of your customers in one day!
Another statistic worth noting from PWC is that 54% of buyers say that most companies need to improve their customer experience. This shows that investing in your customer journey will provide you with a competitive advantage.
Now, imagine that you're walking in your customer's shoes. It might even help to draw a map of your customer journey. Think about what makes you feel valued when you are the customer and what you value in a relationship.
It can be hard to measure many of these intangible qualities, but implementing the right strategies and tactics will go a long way toward improving customer satisfaction and making customers feel valued.
Our team at Aircall, the #1 cloud-based call centre software solution for sales and support teams, have partnered up with The Entourage to give you 10 strategies to help you make your customers feel more important.
10 ways to improve customer satisfaction
1. Respond to calls as soon as possible
When speaking with a customer be sure to set realistic expectations with your customers to outline when they can expect to receive a response to their query or when they can expect a resolution. An important metric to try and improve over time is your response rate and time to resolution.
*However nothing is more important than delivering on your promises, if you say you will call back in 2 hours or tomorrow do it. This is the best way to build trust with your customers and not delivering is the fastest way to lose them.
2. Provide a self-service for simple FAQs and basic information
Customers prefer to use automated self-service to find information on basic queries, so offering self-service options can relieve your internal team from receiving too many calls and increase their productivity, allowing them to focus on more complex issues.
3. Invest in multiple communication channels
According to Aircall's consumer survey, while 69% of customers prefer to use the phone for customer service queries, 91% of consumers prefer brands that offer multiple customer service options such as text, chat, and email while on the go or to have a record to keep. To keep it simple, you can send a general summary of the interaction so both parties can have it on the record. And to make that even better, make it automated!
4. Practice active listening and pay attention to feedback
Some easy ways to understand your customer's needs are analysing survey results, monitoring social media accounts, listening to call recordings, and keeping track of consumer suggestions in your CRM system.
By doing this, you can have an easy record readily available to your staff, so you can monitor trends and track areas for improvement.
This also means you can follow up with customers once you've addressed their feedback (or explain why you haven't) and keeps the channel of communication open.
5. Update and monitor your online presence
Customers search for products and services via search engines, social media sites, blogs, and online magazines.
Our number one tip is to keep your business profiles updated with your correct contact details and business hours. Customer service pros pay attention to these details so they can make a great first impression every time.
6. Apologise and be empathetic
Things don't always go to plan, and that's sometimes out of your control.
Acknowledging that you let your customer down and offering an apology can go a long way when it comes to building and maintaining your relationship.
Don't try to prove you're right or make excuses, but tell customers what they can expect moving forward and offer some type of compensation (when appropriate). When your business can handle a problem well, it's a great opportunity to build stronger brand loyalty.
7. Remember and acknowledge returning customers
Calling your customer by name is an easy way to build a relationship. Better yet, mention a previous order or interaction to build trust.
One tool that can improve your memory is a cloud-based phone solution that allows your staff to have visibility of your unique customers' history.
Using their name and mentioning their previous purchase or service adds a personal touch to the conversation and makes your customer feel valued.
8. Act as an industry expert
Provide your customers with occasional information on news and trends within your industry that relate to their interests. This will cement your consumer's view of your brand as an industry expert while also building loyalty and trust.
9. Be genuine
It goes without saying to treat customers like people, not transactions. For example, adding an extra reward is a nice way to personalise the experience, and it doesn't need to be anything big. A handwritten note to a loyal customer or a gift card can go a long way in preserving customer loyalty and adding additional value.
10. Use the right tools to create a personalised experience
Aircall and integrated software such as CRMs, help desks, and sales trackers keep track of every customer interaction, from pre-sales through onboarding and beyond.
When customers seek resolutions, it's easy to impress them when your team have the correct information they need at their fingertips.
While having the right tools in place is extremely important, providing ongoing training and support to your employees is key to enabling them to provide consumer value.
Coaching and training can make a big difference in giving your customers a great experience while also investing and providing career development for your team.
To ensure your team is set up for success, it always helps to have the right tools for the job.
Implementing the right automation stack allows your business to invoke a positive experience during your customer's buying journey.
How automation and software can take your business from good to great
Cloud-based phone features
Live feed provides managers and admins visibility of their teams even when using remote or distributed teams in different states or countries. These insights allow managers to improve productivity and scale teams where necessary.
Call whispering allows you to provide coaching to your staff by listening in on customer queries and providing advice and support to your team in whisper mode without the customer hearing you.
Call routing allows you to automatically route calls to the right person or department for first-call resolution.
Call queue and queue call back ensures customers get called back in order and in a reasonable timeframe.
Software integrations
Use a cloud-based phone system and your CRM together in one place so all call agents have access to the most current, real-time information, can take notes, and add tags to indicate user questions or issues for analytics and visibility for the next contact point. This allows another staff member to have full visibility of the individual consumer's purchase history, potential issues, areas of improvement needed, etc.
Track key performance analytics for individuals and teams so you can identify weak points, provide coaching to your staff where needed, and identify potential spikes in complaints or feedback to identify future areas of product/service improvements.
Allow desktop notifications, tag calls, and click-to-dial productivity features to address calls quickly and add a personal touch when speaking to a customer.
Automate and route tickets in your help desk according to status for faster resolution to improve customer satisfaction.
We hope this guide helps you provide an amazing experience to your customers to showcase how much you value them and set up your business for success! If you're interested in seeing how you can transform your customer experiences, speak with one of our experts to discover how Aircall can help you achieve smoother support, smarter sales, and better business through The Entourage.
Join the movement.
Your Entourage journey starts here. Join Australia's largest community of over 500,000 business owners and entrepreneurs, and receive instant access to exclusive content and updates delivered straight to your inbox.