Allocating A Digital Marketing Budget For Your Small Business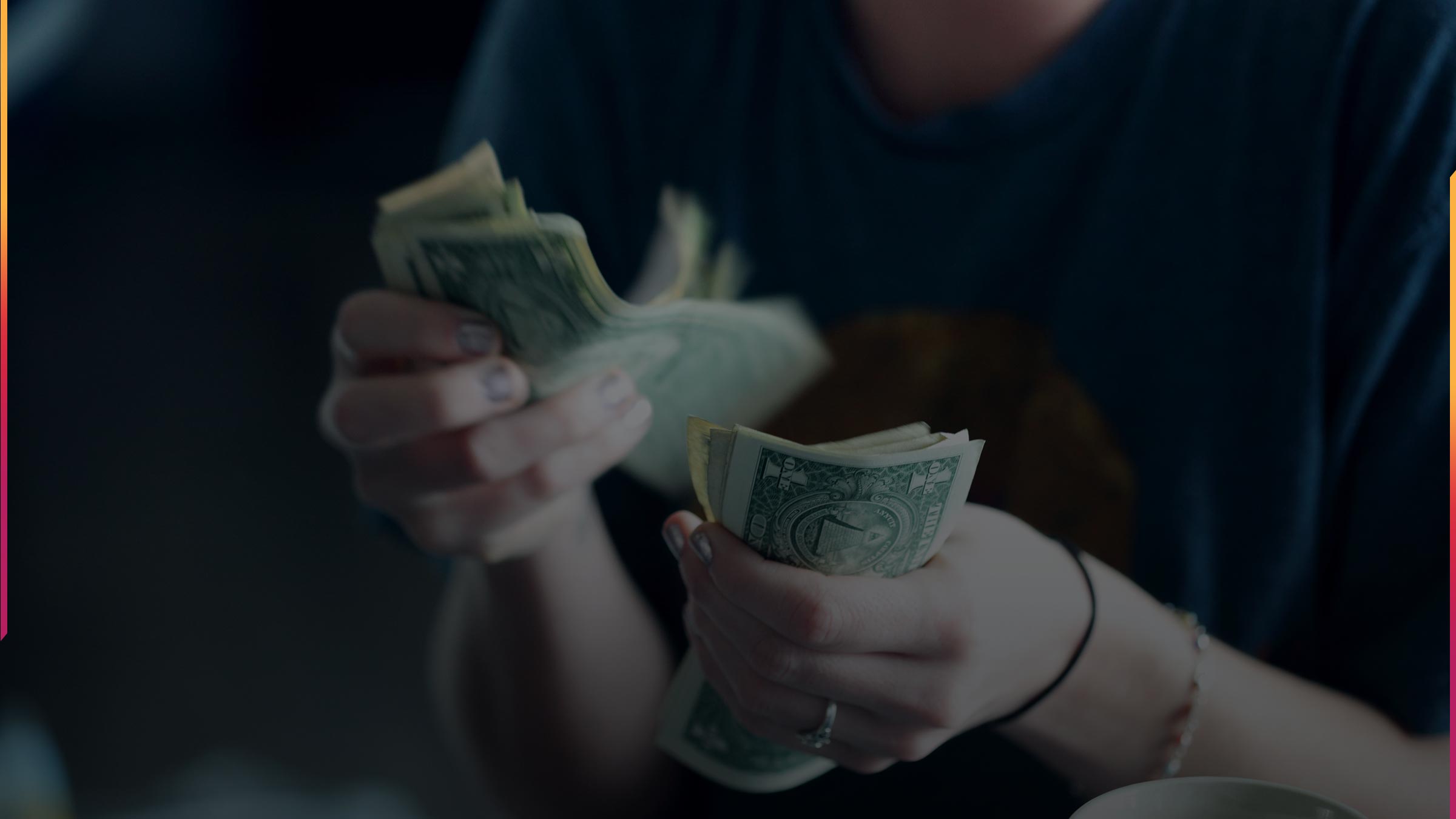 The answer to the question - how much should my small business spend on digital marketing - is a tricky one to answer.
If you're new to business and are unsure how much to allocate, or indeed what marketing to do, begin with our article on how to start a business. This will give you some great pointers and help you move in the right direction.
In the meantime, this article will start to give you an idea of why you should invest in digital marketing, your options and what you can expect from different budget sizes.
How much should small businesses spend on digital marketing?
How much can you spend? It's not as easy as us saying you should spend 15% of your total revenue on marketing if you're not earning enough to justify that spend. You might feel that's cutting into your overall budget too much.
However, in the marketing game, you do have to spend money to make money. You invest now, and you work to see how you can make sure the marketing pays off. By learning to test and review the results, you'll be able to better predict how much money to invest in which channels to increase overall cash flow. This increased cash flow can be used to reinvest into your business, and so on and so forth.
According to Pixel Rush, there is a general rule of thumb when it comes to the amount of money to invest in digital marketing:
5%-7% of total revenue - you simply maintain your existing sales
7%-10% of total revenue - you start to grow your business and begin to be competitive
10%-15% of your total revenue - you dominate your niche and grow your business aggressively
These percentages are all relative to who is spending the money. If you are one store spending 15% of your revenue on marketing, when your revenue is $200k per year, it's hard to compete against the big guns, who are spending 1.5% of $3 million.
Have a chat with your accounting team, or review your finances yourself, to work out with your marketing team exactly how much you can invest to get the results you want. Or let us guide you on exactly how to properly plan out your Marketing Budget with our free-to-download template today. Once you've done that, it's time to determine where you allocate your money.
How to allocate your digital marketing budget
You don't want to throw cash around without a plan. This is just wasteful, and you won't be able to measure your Return-On-Investment (ROI) accurately.
Let's step through this.
1. Have a clear, achievable goal in mind
You need to have a clear goal in mind. What do you want to achieve from your digital marketing? More sales? More brand awareness?
How do you increase sales?
More traffic to your website through search or social media
More conversion from your website
Engage visitors into your sales funnel
How do you increase brand awareness?
More social media followers and engagement
More strategic partnerships with aligned businesses or like-minded people
Increased sharing of your content across more channels or formats
Referral business from current clients
From here, you want some measurable specifics. You want some SMART goals - Specific, Measurable, Achievable, Reasonable, and Time-bound,
For example, a 10% increase in web conversions in 3 months, or 1000 more followers in 1 month, or even 5 new referral clients in 2 months.
Are these reasonable goals? Do you think you can meet them in the time frame? If you manage to get 2000 followers in a month, you can reset your goals and continue to challenge yourself.
If you only got 3 referral clients, relook at your marketing and adjust the mix and try again.
2. Do your research and understand what works in your industry.
Knowing who your target market is and where they are online can help with your marketing. You can be more effective with your marketing and get a higher ROI.
Niching is powerful as well. It can be scary the idea of marketing to fewer people, but knowing those fewer people have more spending power can help. And if, through your marketing, you become the authority in that niche, then you can build more repeat customers.
Do your ideal clients watch a lot of TikTok? Are they on Pinterest or Instagram a lot? Are there specific groups on Facebook where they hang out?
Would you reach your target audience through Google Ads and Pay-Per-Click (PPC)? Would a strong Search Engine Optimisation (SEO) content campaign work best? Or some combination of Facebook and Instagram ads?
How much should a small business spend on Google Ads?
How much do you want to spend on Google Ads? As with all paid advertising, it's possible to spend a lot of money on Google Ads that don't work if you don't know how to optimise them.
One way to figure out quickly how much you could be spending on Google Ads is by set up a budget to run for a set amount of time - $500 a month for 12 months = $6000. Or you can set up $1000 a month for 6 months. Same spend, half the time. Would you get the same results?
We'd hazard a guess that you'd get better results in 6 months than 12. Why? More data in less time can allow you to change the campaign and re-focus on your target audience. You can eliminate keywords that don't work, look at the results that do, and adapt to get better results.
As with most marketing campaigns - the more you spend, the more you'll earn. That is the theory, at least.
Look at your cash flow, choose a percentage to spend, and commit to it.
How much should a small business spend on SEO?
Every small business with a website needs an SEO campaign. This should include website optimisation, SEO content to drive organic growth, and so on.
There is some confusion and SEO 'expertise' out there that might promise a lot and deliver very little. For small businesses on a tight budget who need external expertise, it's important to know at least the foundations to look for the right people to work with.
A friend of The Entourage who work with a lot of our 6, 7 and 8-figure Members, StudioHawk, can get your SEO marketing off the ground from just $1000 a month, with no lock-in contracts.
How much should a small business spend on social media advertising?
If you have discovered most of your target audience is on social media, you should invest the majority of your budget here to get returns. However, make sure that you never spend 100% of your budget on one channel. Especially in the beginning, it's important to not only diversify your channels to ensure that you're testing across all of them to see what works, but also because most of yoru customers are likely not only on one platform. They'll be across multiple channels and this gives you a chance to reach them everywhere.
Again, it's important across all of this that you understand what your cash flow is like because that will give you a more accurate picture of how much you can spend in marketing. Then once you have spent some money in marketing, then you can review the results and see what's working or not.
3. Get quotes and shop around
If you think you can, we encourage you to have a go at doing some marketing yourself. Discover how much time it costs you to set up a campaign, run it, monitor and measure and so on.
At the same time, look around to see who can do the work for you. Price some freelancers and agencies. How much do they charge for hourly rates? What guarantees do they promise you on results?
Do not be afraid to shop around. Compare prices, and compare value as well. What works for your business's budget, what are the contracts like, and are there payment plans?
4. Determine your budget
This sounds like the hardest part - how much do you actually spend? The more you spend, the more you can achieve, but let's look a little deeper.
Percentage of sales - Either a percentage of last year's sales, or a percentage of the projected future sales, is allocated to your marketing budget. The more sales you make, the bigger the amount of money based on percentage. It makes some good sense, especially if you're doing well. But if your sales drop, this means your marketing budget falls too.
Affordable - How much do you think you can afford? You could dive deeper by doing a cost analysis, looking at all the costs of your business if you wanted to.
Competitive parity - Estimate how much you think your competitors are spending, and try to match it.
Objective and task - Through market research, you determine what you want to achieve through marketing. Then you determine how much it will cost to achieve that objective.
5. Review your results
Checking in on your marketing and reviewing the results is a must, not just at the end of the campaign. If your marketing is not bringing in sales, adjust the spending, change the channels, and find out why.
On the other hand, if your marketing is performing better than you thought, and you're only 1 month into your campaign, invest more, up the spend, and continue on that trajectory.
Review the results at the end of the campaign. Determine what went right, and what didn't go right, and relaunch your campaign differently based on your reporting.
Need some more help?
If you're still looking for some clear guidance on creating marketing budget taht will guide you on where to put your best money forward across all the marketing channels and opportunities there are available, let us help you out. Download our free Marketing Budget template today to:
Gain high visibility and clarity on where your money is best spent in your marketing budget
Better track and maximise your marketing activity across all the channels in a way that will impact your bottom line
Improve the Return-On-Investment on your marketing strategy by connecting with the right audience at the right time with the right budget
And much more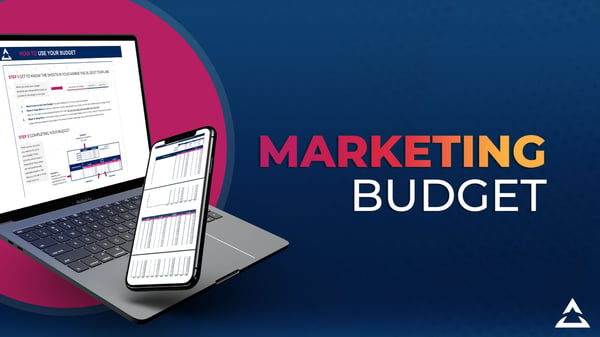 Let us guide you on exactly how to properly plan out your Marketing Budget with our free-to-download template today.
Join the movement.
Your Entourage journey starts here. Join Australia's largest community of over 500,000 business owners and entrepreneurs, and receive instant access to exclusive content and updates delivered straight to your inbox.