Time Management Strategies For Business Owners Doing Everything Alone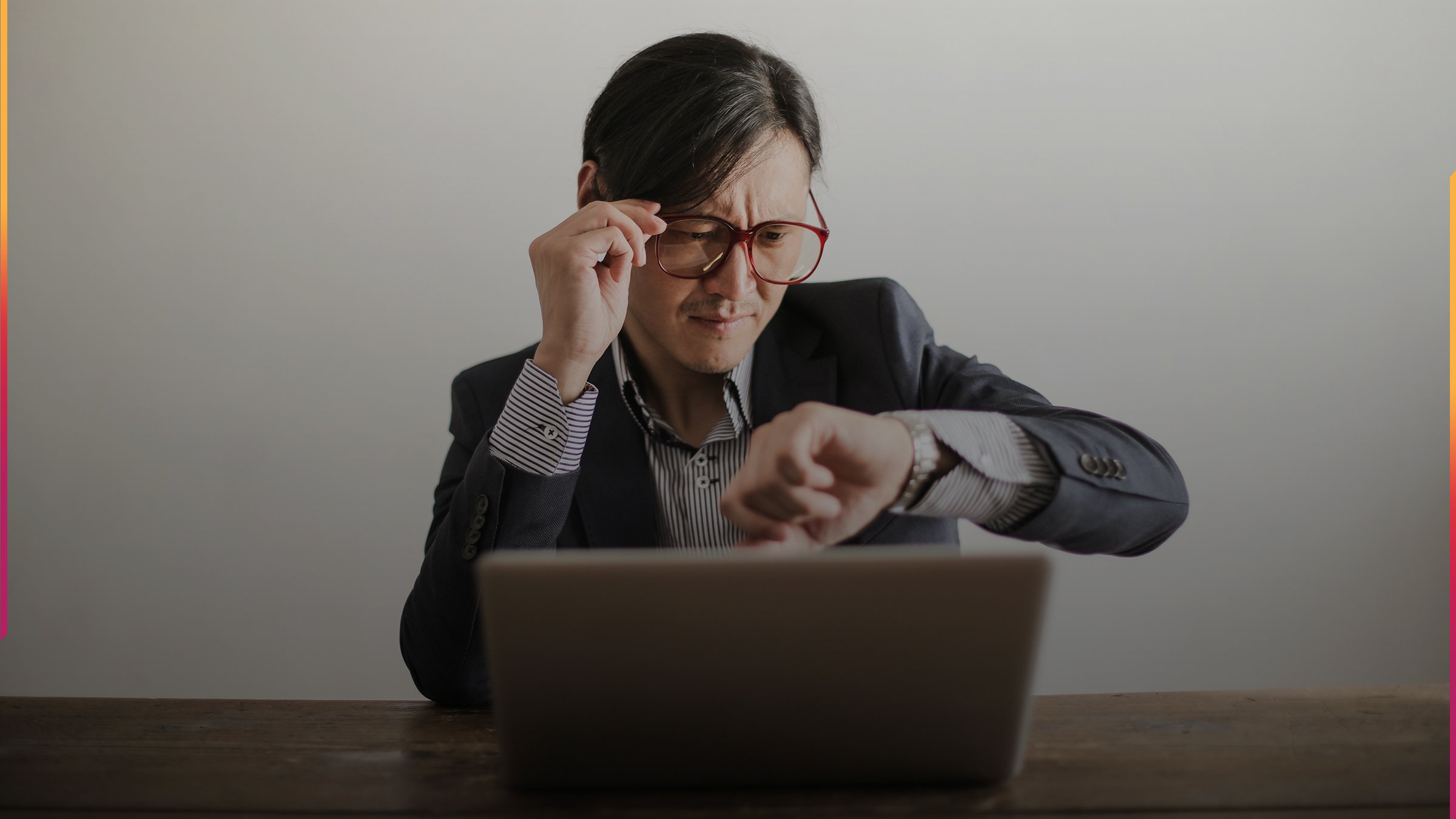 When you start a new business venture, if you're an entrepreneur or a sole trader, you inevitably do everything for the business - marketing and sales, bookkeeping and customer service. While it would be better to have staff, or outsource tasks like your books and accounting, sometimes you don't have the budget to do that.
You can manage all the tasks, however, if you implement some time management strategies.
The Entourage team works with small business owners all the time, and we can help implement some time management strategies that can free you up to do more in your business and more with your free time.
Our favourite time management techniques
We've put together a list of our eight favourite time management strategies for small business owners - you. Read through and find some that work for you, and if you want more help with time management, get in touch and let's have a conversation.
1. Automation is key
If you have some repetitive tasks and clear processes, ask yourself, can I automate this? Automation can save you valuable time, which you can spend working on your business.
Sometimes repetitive tasks can make us a bit lazy. Are you always pressing the same code to initiate the same function? This laziness can cause human error. Depending on the size of the error, it could cost you money.
Automation can help you by making everything consistent and correct each time that process is called into action.
Examples of automation can include:
Inventory management - This will let you know when you're running low on stock or materials and automatically order new stock. If this was a manual process and you forgot to do the order until the next day, you could run short.
Self check out in supermarkets - People can buy what they want, scan it, bag it and pay for it quickly themselves.
Social media scheduling - If part of your marketing mix is social media, you don't have to spend all day online. You can queue up social media posts in advance to save you from diving into it every single day.
Customer feedback - You can have automated emails and customer surveys sent out after a customer interacts with your business. It can help align with customer wants and needs and encourage repeat customers if automated correctly.
If you want automation, do some research. There are multiple software packages for stock flow automation, CRMs, online surveys and more. Compare the different options out there for service, price and features. If there is a free trial, take it.
Find one that works for your stage of business and has capacity to scale with you, work with a partner to implement for and with you so that you're set up for success. Ensure that anyone who will be using any new system is trained and this training is documented so that going forward new hires are able to self train and take the pressure off you.
2. 80/20 it
The 80/20 rule states that 80% of your results can come from just 20% of the action. This idea was formed by Vilfredo Federico Damaso Pareto, born in Italy in 1848.
How can you apply it to yourself?
One way is through standardisation of processes - You work out the easiest way to do something and make that the standard process that everyone will follow. This approach can be applied to all parts of your business. Once complete, write them up in a process document for others to follow.
Templates - Documentation, presentations and more. If you have a template, you can use it and just change a few details, and it can work. In sales pitches to different clients, the theory is the same, and you can just change the branding and other minor details and do a good sell.
Do more of what's working - For example if your marketing works, why reinvent the wheel and change it? Analyse your tasks and activities and ask yourself if this is effective and achieving the desired results? If it is, keep going, if it isn't but it is important, improve it and if you find it isn't effective and not even necessary then stop doing it.
Understanding what is working or most effective in your business can take up some time upfront but it will pay dividends later on. This is because time is being spent on activities that drive the business forward rather than because they have always been done that way.
3. Delegate or die
As a small business owner one of the biggest challenges when looking to delegate is having the actual people in the team to do the work. A tight labor market has driven up local cost and driven down supply of people to do the work, making this even more challenging.
You cannot do everything. You may have to do everything when you start your venture, but once your business grows, you'll have to let tasks go and enable others to do them for you.
One of the first tasks which gets delegated is usually bookkeeping and accounting. Leave the money and the numbers to people whose actual job it is, and save yourself those nights at the kitchen table trying to balance the books and going through crumpled receipts.
If you don't have the budget or can't find the local talent, one area our Entourage members have found success is through hiring offshore team members.
The level of sophistication in roles and the quality of talent available has increased dramatically over the past decade, moving beyond a typical virtual assistant doing basic admin tasks, to having subject matter specialists who can join your team now and become part of your long term growth plans.
Finally have trust in the abilities of other people to do the work. If you have grown your team, delegating tasks can give them ownership of tasks and make them feel a part of the business.
4. Put it in a calendar & plan your day
Use a calendar. Trust us, you will forget to do things if you rely solely on your memory. Either have a calendar and diary, which you check every morning first thing, or have a digital version you can sync with your smartphone.
Plan your day. We recommend planning your day the night before. This way you don't wake up and have to think - what am I doing today? You can have breakfast, get ready for the day, open your diary and there it is.
A calendar shows you how your time is laid out in the day. You can discover how you've used your time poorly and begin to use your time more productively. If you schedule an hour for lunch, other people with access to your calendar will see that and not book meetings. Time to yourself is also valuable time.
5. Set solid deadlines
Deadlines work, especially if other people know about them. They give you a goal to aim for and can motivate people to work harder, especially when the deadline is fast approaching.
You can work with deadlines in two ways.
Forwards - When a new project arrives, work out what tasks need to be completed, who is available to complete them, and how long each task will take. This gives you an approximate end date for completion. Lay out the project in a gantt chart, and off you go.
Backwards - When do you need the project finished? That is the solid deadline. You work back from this date, delegating to available resources, outsourcing if you need and more.
Another great thing about deadlines is that you know the date you launch. You now know the date you can start to report and review.
For example, you have a new product which is going to launch in two months' time, and the date has been set. Between now and then, you need to:
Come up with a product name
Produce some branding that matches your business's values
Design a marketing campaign
Establish lines of distribution
Organise a product launch party
What you can also do during this time is set up the parameters of the reporting you will do. This is excellent time management, because you'll be ready to dissect your efforts from the word go, rather than gathering data and figuring out what to do with it.
6. Multitasking is for suckers
Multi-tasking is actually a myth. What you're actually doing is micro-tasking, multiple times. You focus on this task, then that task, without devoting all your attention to completing one task to a high standard.
If you want to make valuable use of your time, focus on one task, complete it, cross it off your to-do list (and celebrate), and then move on to the next task.
7. Find your most productive time and smash it
When are you most creative, most productive? Are you a night owl, or do you like to get up at the crack of dawn, do a workout and then power through the day? How about an afternoon with coffee and cake and energy?
The obligatory 9-5 work day does not take into account the different circadian rhythms different people have. If you're working in your own business, you don't have to stick to the 8-hour working day. Find when your sweet spot on the clock is, and work to that. Make the most of your productive time.
8. Enjoy your downtime
This may seem counter-intuitive for time management, but downtime is still time. Don't be hooked into work emails, and don't take work phone calls on your days off. You need to recharge yourself. You need to invest time into you.
What happens if you're always "on", is that you begin to feel like you're always at work. Your business becomes your job. It begins to be in charge of you, not the other way around.
Learn to separate the two. It helps you stay excited and energised about your business, rather than dreading getting out of bed to answer emails and customer enquiries.
Need some more help?
Do you need help with time management? Are you an expert when it comes to procrastination in regards to improving the effectiveness of how you and/or your team are spending their time? We can help.
The Entourage Growth Services has a team of advisors who can help you grow faster, by getting more of the right things done in your business, at the right time and in the right way.
Book in a time today to discuss how Growth Services can help you get it done.
Join the movement.
Your Entourage journey starts here. Join Australia's largest community of over 500,000 business owners and entrepreneurs, and receive instant access to exclusive content and updates delivered straight to your inbox.