Everything You Need to Know About Strategic Leadership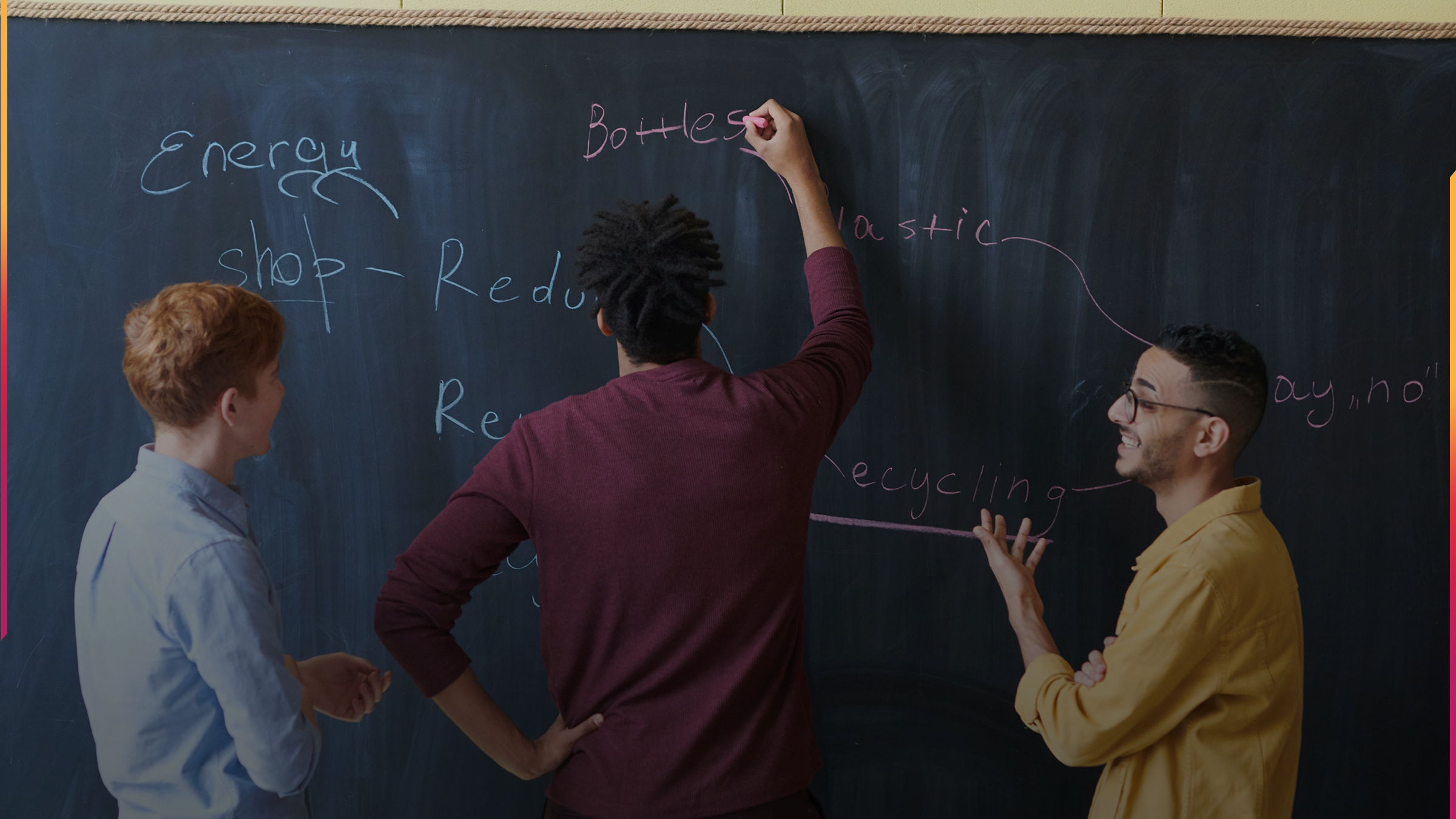 Companies are currently facing societal and business challenges on a massive scale. Times are changing (rapidly) and businesses must change with them to safeguard their long-term success.
Businesses need agility so they can respond to new trends. They must anticipate the potential of new technologies from tools like VoIP numbers creating a new work environment where we can operate anywhere, to AI-driven solutions.
But how can you ensure your business remains relevant and competitive in an ever-changing market?
Your leadership style will be crucial for weathering the storms and taking advantage of new opportunities. And the flexible and innovative approach of strategic leadership is the perfect choice when transformational change is needed.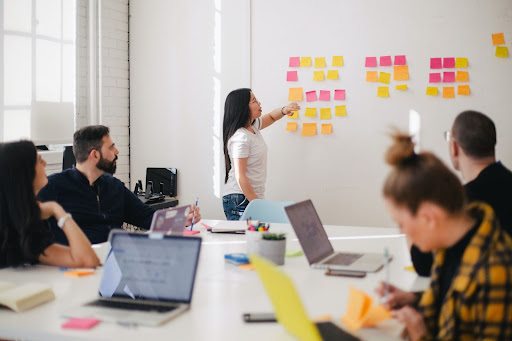 Free to use image from Unsplash
Strategic leaders are change-oriented. They're comfortable with embracing the chaos and developing new perspectives. So it's not surprising that the strategic leadership style is so popular right now! However, while it has proven successful for a diverse range of organisations, it's not always the easiest style to implement.
An example of a successful strategic leader is Steve Jobs. He had a vision, an innovative product, and a strategy on how to get it out there. It's no surprise that Apple remains one of the most valuable brands in the world, with a value of around 947 billion US dollars.
This guide will explain what strategic leadership is, what it takes to become a strategic leader, and how you can begin to implement strategic leadership in your own business.
What is strategic leadership?
To answer this question, it's useful to think first about what strategy means. Considering what makes a successful strategy will help you figure out exactly what strategic leadership is all about.
A strategy can be defined as a set of actions and processes, designed to reach a particular goal. To be effective, it needs foresight, planning, execution, and flexibility.
Likewise, strategic leaders begin with the end in mind. They use insight to develop a long-term vision, before creating a business plan and setting achievable goals to bring their strategic vision to life.
Strategic leaders are visionaries and aim to predict what the future will look like. They try to anticipate what challenges and opportunities may lie ahead. And they think strategically about how they can manage them most profitably. They also ensure the work that both they and their teams do is completely aligned with their organisation's long-term vision.
To do this, everyone is encouraged to buy into the vision. Strategic leaders lead by engagement as well as direction. This motivates employees, encourages innovation, and helps nurture a positive company culture. It also builds skills and adaptability into the organisation, which helps to ensure its long-term growth. If you are a strategic leader you may consider working with a fractional executive to support your leadership team.
Although strategic leaders keep an ear firmly to the ground to ensure vital tasks such as defining business processes are completed, they don't get tied up in day-to-day details. They balance the present and the future, acting on the big and small picture at the same time. And they're not afraid to change course if a plan isn't working.
How to be a strategic leader
Are you ready to level up your strategic leadership skills? Here are a few tips to get you started:
1. Adopt a strategic thinking mindset
Make it a habit to think about the bigger picture. This may feel risky as the future is hard to predict. But building your knowledge and intuition can give you more certainty.
Routinely check out new sources of information and identify trends. What problems are your customers facing? What are your competitors doing? What are other strategic leaders doing? Look outside your industry for inspiration. If you're still uncertain, consider looking for a business mentor, who might be able to guide you in these early stages.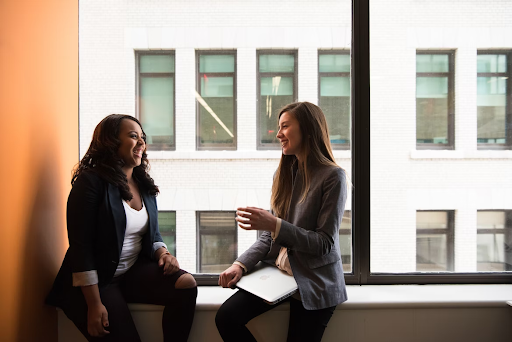 Free to use image from Unsplash
You can use this information to develop insights that help you constantly question the ways things are done. This can lead to innovations, which could give you a real competitive edge.
2. Take time to pause and think
Block out time on a regular basis for reflection. It will allow you to evaluate your progress and assess what's working and what needs to be changed.
Strategic leaders should be comfortable with making changes to their strategic roadmaps, based on new insights and information. Embrace this as part of moving forward and improving your original solution.
Self-reflection can be hard work. But it's critical to gain awareness of what's guiding your decision-making. Think about what might be holding you back or leading you to make the wrong choices. Learn to challenge your assumptions and acknowledge your biases.
3. Demonstrate strong communication skills
Strategic leaders have excellent communication skills, which they use in all social situations, from handling successful remote investor meetings to daily briefings.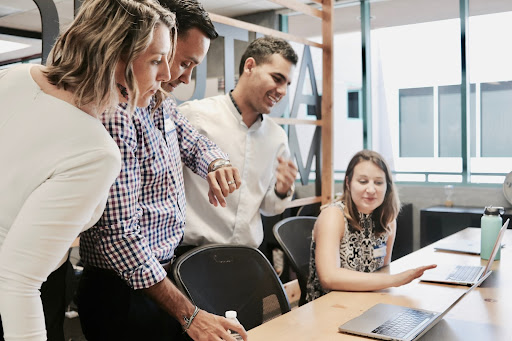 Free to use image from Unsplash
Your strategic plan has a better chance of success if everyone's on board. You must be able to communicate your vision clearly to get the support of your team.
Don't just state your vision once at the founding of a company or project, either. Return to it regularly. This can make sure it's understood and that each team member knows the importance of their role. This will make them feel more connected to the vision and more motivated to achieve it.
4. Delegate tasks and responsibilities
To think strategically, you have to balance the day-to-day details with your long-term plan. Ensuring your team knows how to send voicemails to email will improve its flexibility, sure. But you need to delegate training tasks like this so you can focus on the future.
Distributing responsibility has many advantages. It will give you the freedom to think big. And empowering your team with more authority lets individuals develop their confidence, skills, and experience.
Over time, this can collectively increase the capability and resilience of the whole organisation.
5. Be open and honest
Transparency about information is a key part of Product Manager 101. It means that when you delegate, your team will have everything they need to confidently make autonomous, informed decisions.
Communicate your vision to everyone, so they all have the big-picture view. Don't hold back any negative reports for fear of affecting morale. Sharing data, even worrying information like a downturn in sales, allows everyone to contribute ideas for tackling problems. This can help build unity.
Plus, it prevents your team from getting any unpleasant surprises, which could shake their trust in your integrity.
6. Create a collaborative environment
Utilise the talent and creativity in your team by encouraging employees to share their ideas, knowledge, and expertise. This will help you to craft innovative solutions.
Of course, it's not enough to encourage. You also need to create a safe environment for sharing and testing new ideas. Nobody should feel afraid to fail. If ideas don't go to plan, step back and try again. Embrace progress, not perfection.
7. Create a positive culture
A strategic style of leadership tends to have a high level of influence in an organisation. So, it's important to understand how your moods and actions can affect your team.
Positivity can boost morale across teams. And it's also vital to have empathy. Take the time to listen to your team and understand the challenges they face. Build an environment in which they feel safe to talk to you. It will help you understand how you can improve their situation.
8. Operationalise the strategy
Once your team understands your vision and how individual roles fit into the strategy that will get you there, it's time to operationalise your strategy. Create an accountability framework so that everyone understands their goals.
This focuses everyone on productively working toward the overarching vision. Making your team accountable and showing them how their goals align with the long-term plan can increase their sense of purpose. It also ensures everyone knows the ultimate goal, rather than getting caught up in the small details.
Are you ready to build strategic leadership into your business?
So now you know what it takes to pull off strategic leadership like a pro, including developing a strategic mindset, crafting a company vision, and getting team support for it. Hopefully, these insights will help you apply strategic thinking within your own business. The benefits of creating a more future-focused and agile organisation are huge in a rapidly changing market.
Related Posts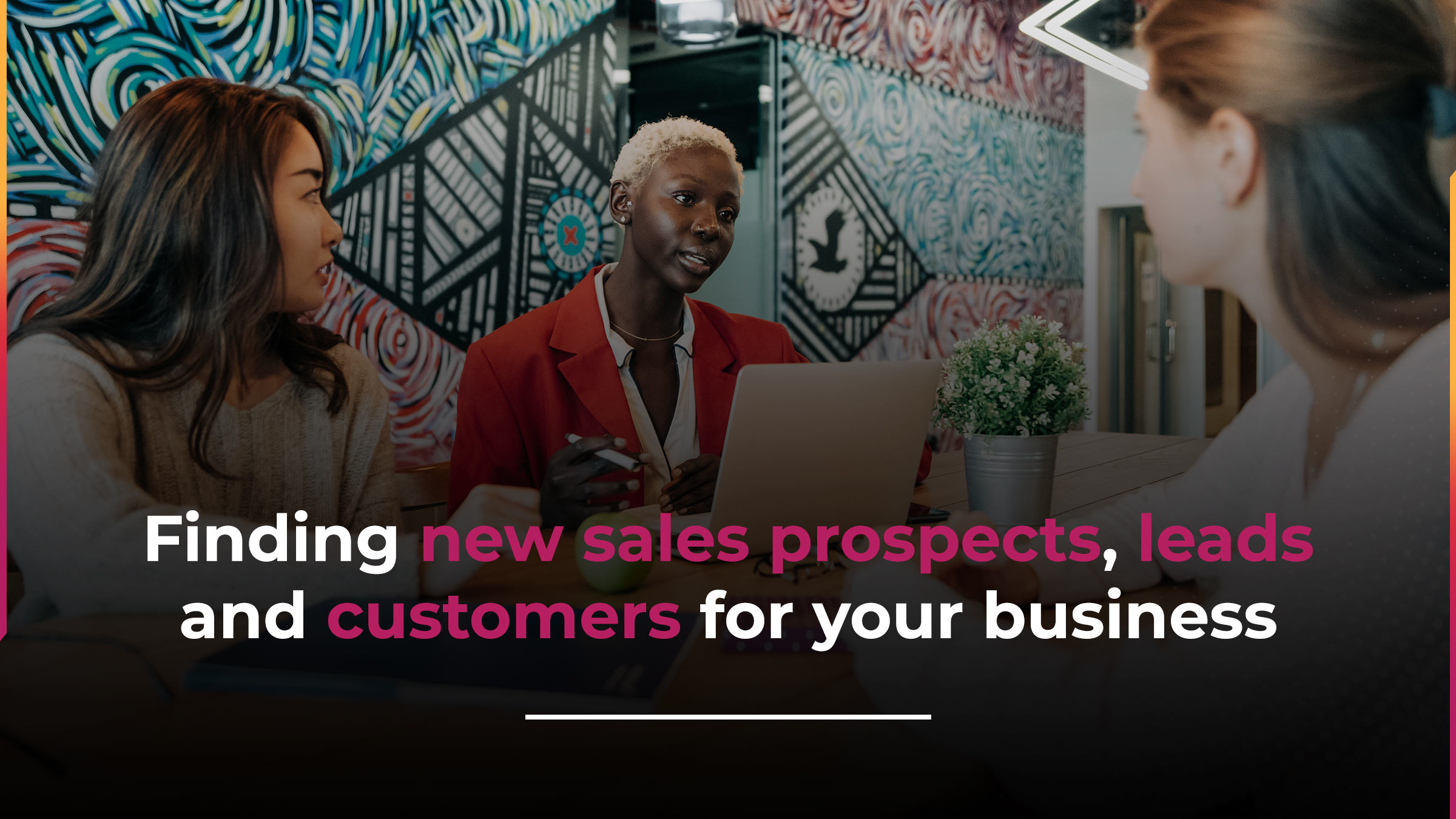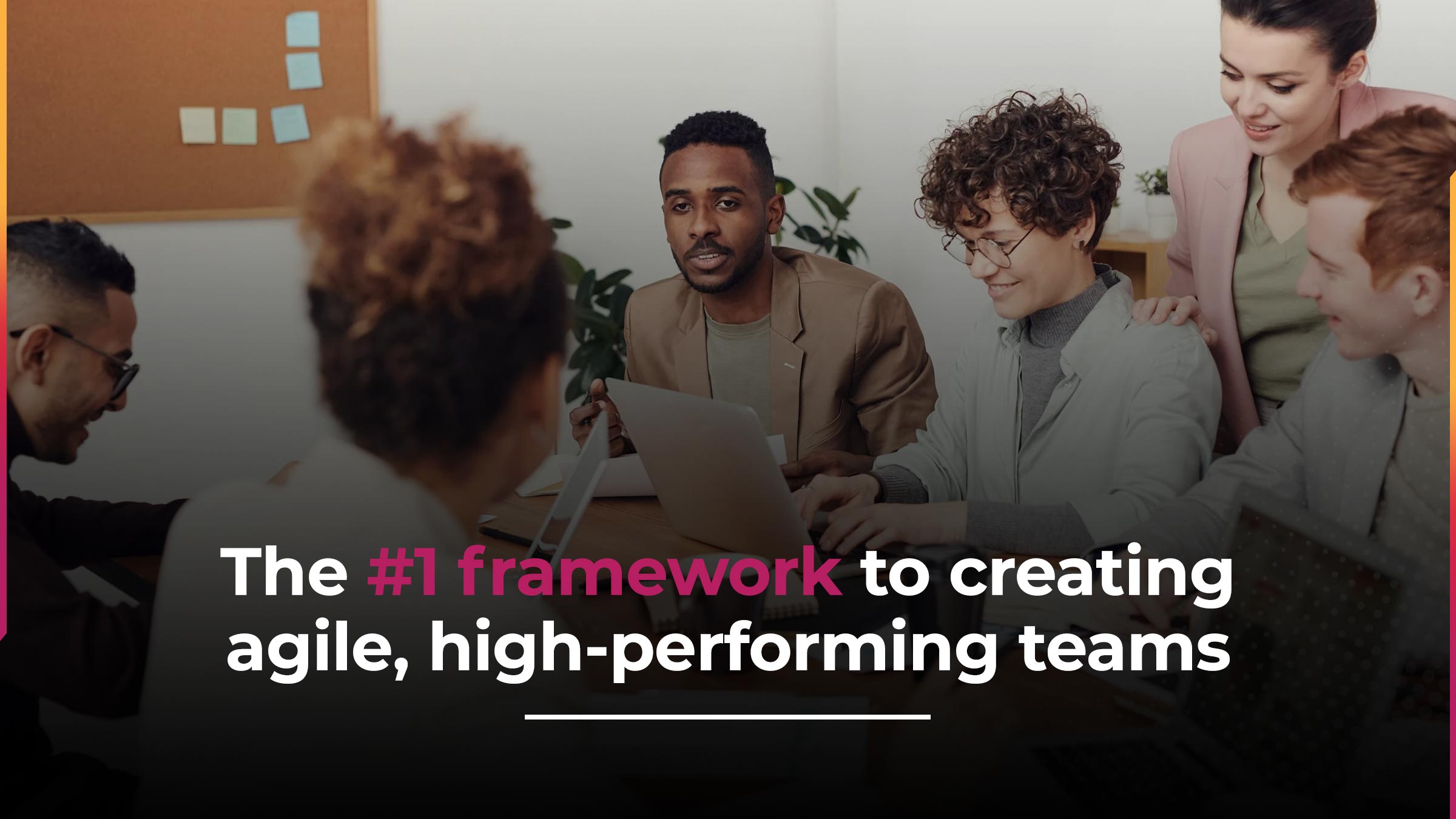 Join the movement.
Your Entourage journey starts here. Join Australia's largest community of over 500,000 business owners and entrepreneurs, and receive instant access to exclusive content and updates delivered straight to your inbox.