Effective Remote Call Center Training For Startups: A Complete Guide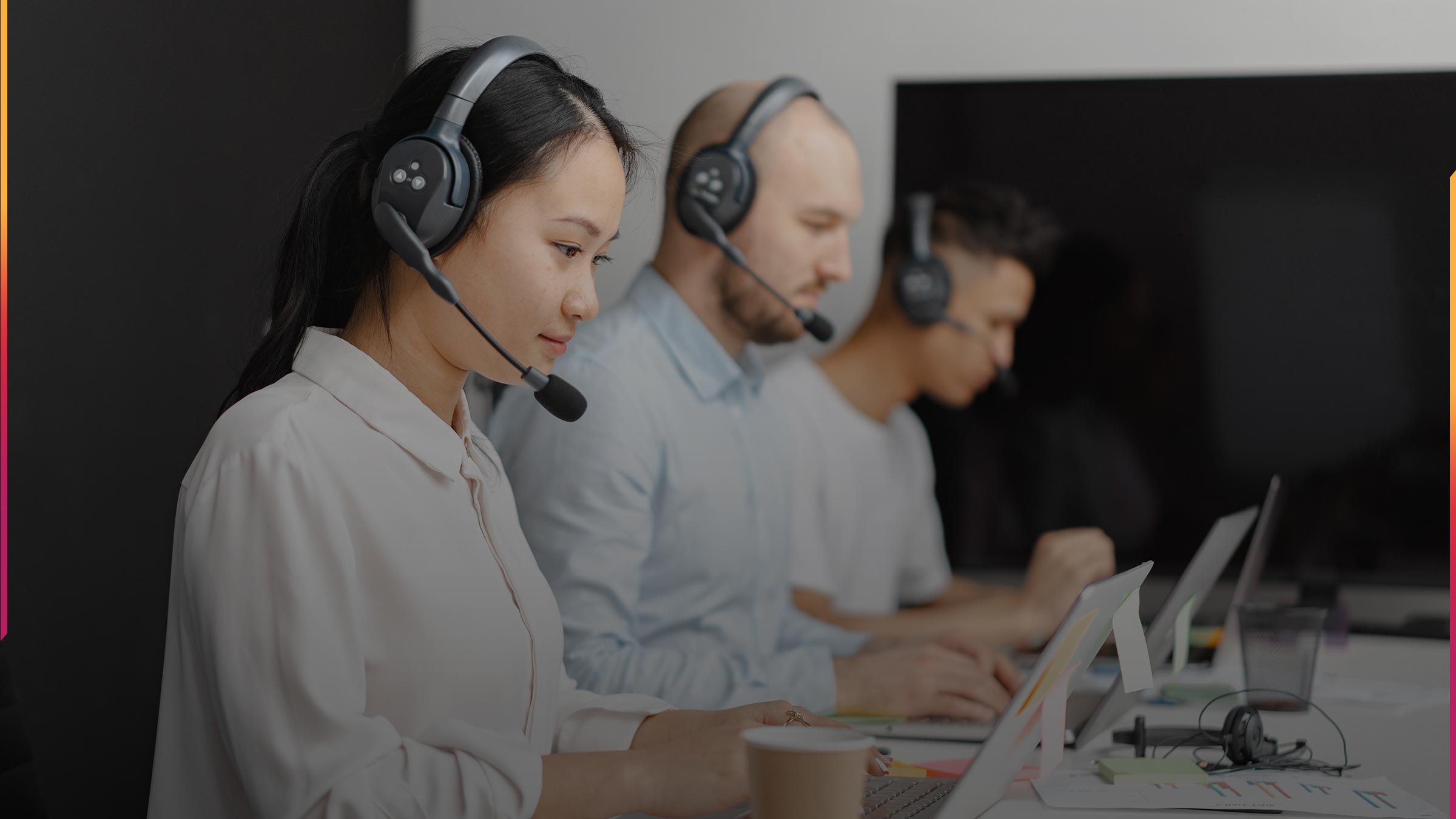 Remote call center operations, where agents work from home or in a hybrid pattern, have become far more typical in recent years.
It offers businesses significant benefits. Facility overheads tend to be lower because, so long as agents have call center software, they can work from anywhere. It confers flexibility and agility in an uncertain, changing world. Commuting distance becomes irrelevant, widening the recruitment pool.
For startups, that's all particularly appealing. And, uninhibited by physical space and geography, scaling up a remote cloud call center as a startup grows becomes significantly easier.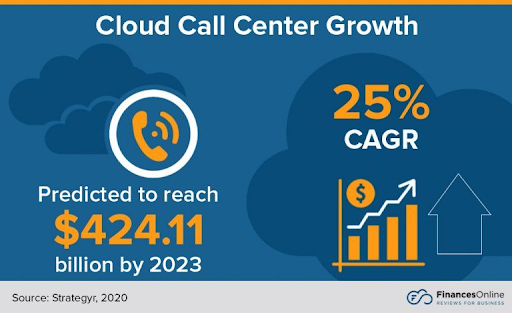 Image source
The challenge of training in a remote world
Yet, even with the best technical support for agents, managing a remote call center has its challenges.
Training is a prominent one. Traditionally, training would mostly have happened in person. First, there would have been formal, collective training events: discrete, allocated time, probably in meeting rooms away from desks.
But crucially, there was also more ongoing, informal support and coaching. A quick question to a colleague for advice. Grabbing a supervisor for tips as they pass by. Or perhaps a supervisor discreetly offering instant, over-the-shoulder feedback to agents.
Effective organizations use formal and informal training moments, fostering a collaborative, positive, and learning-focused culture. But how can remote training structures be used to nurture those qualities in teams of agents working remotely?
Virtual call center teams require adapted training and development techniques. Without this, agents may feel unsupported. It's easy to overlook how social learning and emotional support can flow just by having colleagues nearby.
Call center work can be difficult. One survey found a staggering 58% turnover of call center staff, identifying workload stress as a primary factor. Such attrition rates are damaging for businesses: startups especially should cling to their best agents to support future growth.
Fortunately, as this article will show, there are many great training approaches to support remote agents.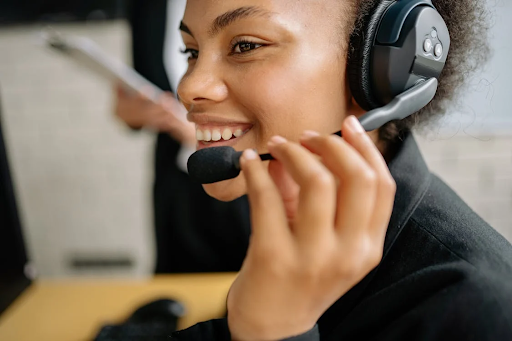 Image source
The benefits of training remote call center teams
There are three core benefits for startups in having great training for remote call center teams:
1. Reduced staff turnover
Excellent training can mitigate the risk of high agent turnover. Giving agents all the knowledge, skills, and support to do their jobs helps minimize the grievances leading so many to quit. Genuinely investing in employees can be reciprocal and foster staff stability and loyalty. They need decent tools (e.g. call center software) at their disposal, with the appropriate training.
2. Increased performance
Training helps agents do their jobs better. Enhanced products, market, and system understanding means better performance for the company: more appointments, higher sales, or improved customer support. Effective customer service training can nurture a winning culture.
3. Better employee and customer experiences
Happy and effective employees will mean better-served customers; crucial for startups hungry to expand. Most businesses now recognize that effective call center management is not purely about efficiencies and cost savings. Investment in people is a good business strategy.
Not only does staff retention become easier. Word spreads and, with a good reputation as a company to work for, the startup will concurrently find recruiting the best agents easier, driving up performance further as the business grows!
7 key areas for training remote call center teams
Effective remote call center training is about achieving business goals and growth. Here are seven key things to consider.
1. Invest in tools that suitably support agents
Remote agents need the right tools and thorough training in their use. And as a startup evolves, new needs may arise, requiring new digital systems. For example, utilizing more customer channels may require a shift to enterprise contact center software, necessitating further training.
Moreover, remote agents must have access to an ecosystem of digital tools and resources which explicitly support professional development. This might include:
Video communication tools, supporting discussion and collaboration
Knowledge management tools hosting eLearning for agents
Artificial intelligence tools which guide agents during calls
Shadowing and whisper tools, facilitating coaching during calls
Analytics monitor agents against quantitative and qualitative performance metrics
These support discrete training events and allow professional development to become an embedded part of the culture beyond the classroom.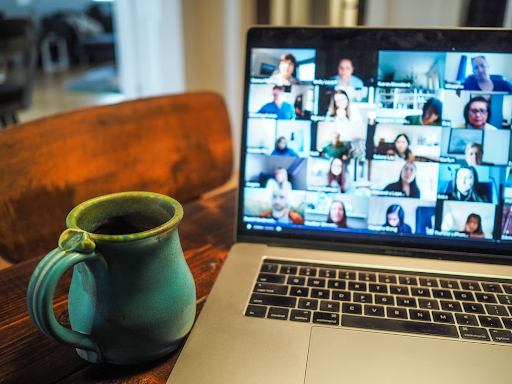 Image source
2. Ensure training embodies the overall strategy of the business
Agents should know the overall strategy of the business. Where is it going, and why? What's its core customer proposition? What are its specific sales and adoption goals?
It can then underpin all subsequent agent development discussions. By appreciating their role in the bigger picture, agents can feel more invested in it. Understanding their contribution to the overall customer journey enables better customer support.
3. Use KPIs to support and inform training
By sharing overall business goals and objectives, these can more effectively be pulled down and related to team and individual goals.
Key Performance Indicators (KPIs) can then monitor progress. These will vary depending on the sector, as will expectations. But they might include:
First contact resolution rate
Call handling time
Qualitative monitoring metrics to rate agent customer care
These KPIs can be shared with staff and linked to their individual and team training paths, rationalizing, shaping, and motivating their development.
4. Personalize the learning and make the goals explicit
By measuring agent performance metrics and monitoring their calls, supervisors should be able to form a detailed picture of each agent's strengths and weaknesses. Personalized training needs can then be identified and related to the business's overall strategy.
In this way, training can be linked to KPIs to make objectives more tangible. For example: "By taking these steps, this KPI should increase from X to Y."
Identifying strengths, as well as weaknesses, is essential. As well as being motivational, it enables peer-to-peer support. For example, if one agent is great at handling a particular issue, other agents could buddy up and learn from them.
5. Embed learning and improvement in the culture
Training should be so much more than an occasional classroom-style moment. Ideally, it's an everyday, embedded part of the startup's culture. It is an ongoing journey.
Once recruited, different phases of an agent's journey will need to be supported by the training program. For example:
Onboarding phase: rapidly introduce new hires to the business's products, ethos, and ways of working.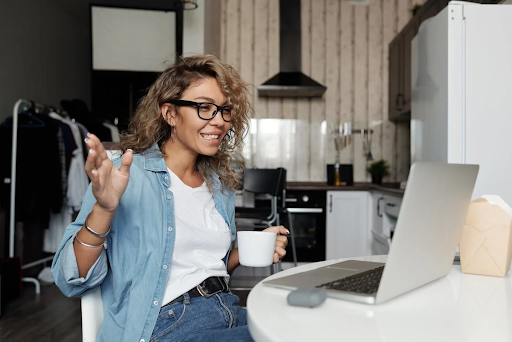 Image source
Shadowing or nesting phase: the next stage in a new hire's journey, shadowing a more experienced colleague, observing calls, or fielding their own under close supervision.
Ongoing training: beyond initial training, every day remains a development opportunity. Monitoring and analytics tools allow regular feedback and personalized training paths.
Refresher or update training: There should be periodic formal training moments to establish foundations, e.g., new products or services, new tools or systems, and new campaigns.
For agents to fully engage with the startup's growth journey, the business needs to support theirs.
6. Be sure training and development are comprehensive
Training and development opportunities are needed to imbibe a wide spectrum of knowledge, skills, and behaviors. For example:
Market and context-specific skills: Agents need sector-specific market awareness and, if targeting different territories, broader cultural and linguistic understanding. Knowledge of legal requirements (e.g., relating to data privacy) may also be pertinent.
Product knowledge: To do a product justice in customer conversations, they need a secure grasp of its benefits and features.
Internal systems: Agents need to know all the relevant systems involved in executing their work, e.g., the call center software, the sales quote software, and order processing procedures.
Soft skills & customer care: As well as explaining product features and benefits, agents need to harness their emotional intelligence, show empathy, diffuse tension, and offer solutions.
Team unity and collaboration: Fostering a collaborative culture where reaching out to ask for or offer support is the norm.
These domains need regular revisiting. Customers' needs change. Sales campaigns come and go. Products are continually updated. An ongoing QA process may highlight product weaknesses necessitating customer support. Mastery means constantly chasing the tide!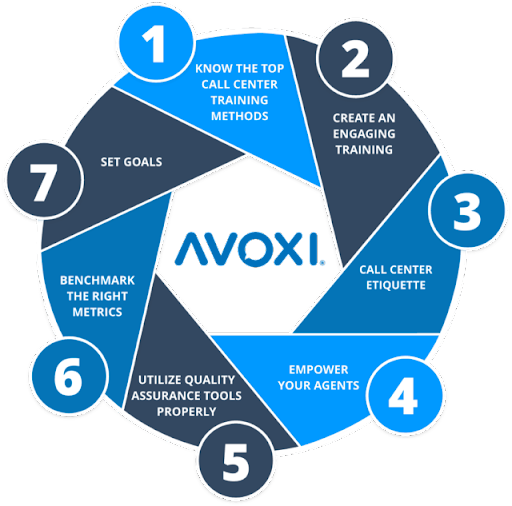 Image source
7. Utilize different styles and channels of training
A range of channels can help embed training in the everyday culture of remote teams:
Live video: Ideal for delivering training to groups of agents. Also perfect for one-to-one or smaller group chats. It's the closest remote communication gets to 'in-person'.
Audio: A supportive phone call can also help agents move forward.
Chat tools: Provide informal sites for worries and advice to be instantly shared. Keeping a 'water-cooler' style chat open during shifts can foster team spirit: colleagues are just a few taps of a keyboard away.
Email/messaging: Potentially useful for more formal dialogue.
On-call support: 'Whisper' tools mean a supervisor listening to a call can talk to the agent (and offer guidance) without the customer hearing. Such real-time support can help convert classroom learning into professional practice.
Knowledge bank: Building up a rich and well-organized knowledge bank (e.g., video tutorials, call recordings, and documentary guides) takes time but can cover most aspects and be drawn on as self-learning to support an agent's training path.
Artificial intelligence: Some AI call tools help diagnose customer concerns, suggest solutions, and guide conversations, accelerating turning theory into practice.
The configuration of training can also vary depending on what's needed:
Trainer-led sessions: For introducing new products, campaigns, or strategies. Also useful for collaborative work across teams.
Peer-to-peer coaching or shadowing: Great for spreading the expertise of peers.
Self-learning: Using the Knowledge Bank described above, or other resources.
On-the-job: Real-time agent support via whispering, AI, or chat tool.
One-to-one chats: Video or phone performance dialogue between an agent and supervisor, concerning KPIs and QA call monitoring.
Quality training is about ongoing support for agents
To drive a startup forward, agents need to be empowered and invested. Nurturing a culture of continuous development through formal training, coaching, and independent learning is crucial. Technology offers powerful tools to support this. Startups should use them to build happy and high-achieving teams, ready for growth.
Join the movement.
Your Entourage journey starts here. Join Australia's largest community of over 500,000 business owners and entrepreneurs, and receive instant access to exclusive content and updates delivered straight to your inbox.