The Make It Happen Show
Every week, we sit down with a trailblazing entrepreneur to ask them one simple question: how did you make it happen?
Join 550,000+ entrepreneurs
SUBSCRIBE TO THE PODCAST.
Your Entourage journey starts here. Join Australia's largest community of over 500,000 business owners and entrepreneurs, and receive instant access to the newest podcast episodes, exclusive resources, and all updates delivered straight to your inbox.
Latest Episodes.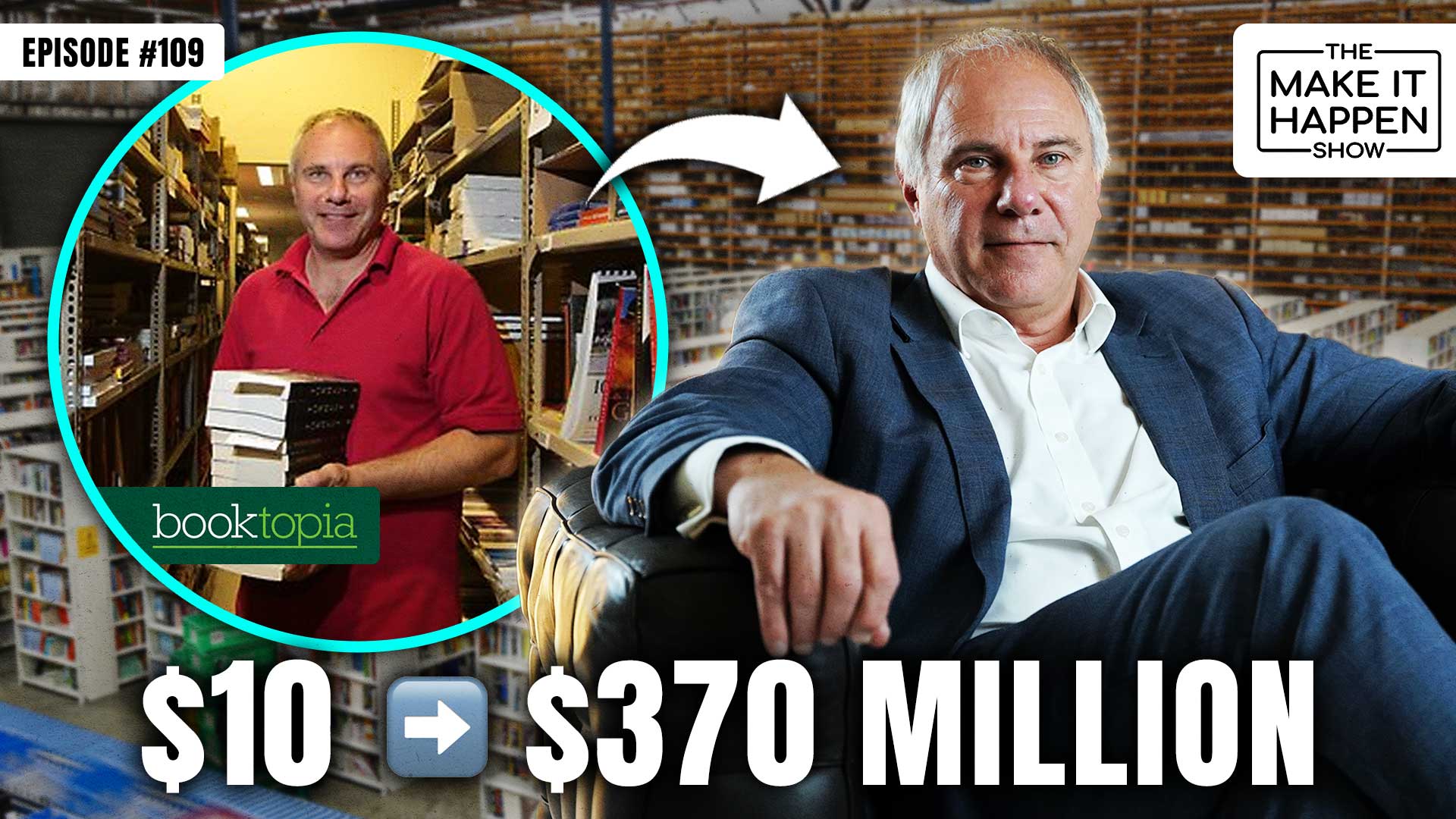 Featured
How anyone can build a multi-million dollar business just like Tony Nash For many small business owners, thinking of getting to $1M in revenue, let..
August 31, 2022
TOP 10 BUSINESS PODCAST ON ITUNES
Great insight for business owners and super practical takeaways!
Bruce Casanovic
Amazing guests, great insights into their journey and what has helped make their businesses successful. Great to hear how some of the guests have navigated challenge as well. Loads of good practice takeaways.
Perfect for the Monday commute
innov8me
Great to listen to on the commute to work on Monday mornings. Great content, well delivered and plenty of insights from industry leaders in a variety of fields. Good to see the entourage getting out there with a podcast series
Top-shelf guests. Top-shelf conversations.
podcast_junkie_18
This is so awesome, so helpful, and so fresh. Right from the get-go, the team at The Entourage have brought out the big names in the Aussie entrepreneur and business space to have conversations that every business owner should listen to. I can't wait to see who they bring on next.
Amazing guests
Komesy
Loved the episode with Tim Fung, Airtasker CEO! You guys are getting some awesome guests in! Thank you!
Entourage on point again!
Adz Rodger
Great content again from The Entourage! Particularly like the 1st episode and the points Tim Fung made about making sure you make time to map out the future and don't get stuck on day to day 'work', as well as the observation that you really need to be strategic about your people management and not just try to save money. Two awesome take homes I have already taken action on!
For entrepreneurs and non-trepeneurs alike
kylie_73
Well this was one of the best things I've heard in a while. I'm by no means the target demographic, having zero business or entrepreneurial experience at all. Luckily the advice given for business growth and success is remarkably applicable to personal growth and success. Loved the conversational style, by the end of the podcast I felt like I knew both Tims personally, which is a great mark of engagement. And I loved hearing about the humble beginnings of Airtasker from the founder himself. Give this a listen if you're craving a bit of personal or professional inspiration.
Past guests
Tobi Pearce
Co-Founder & CEO of SWEAT
Tobi Pearce is the Co-Founder and CEO of SWEAT, a global technology company in the health and fitness industry. He is known for developing the Bikini Body Guide (BBG) ebooks as well as the Sweat with Kayla brands. Tobi has won the EY Entrepreneur of the Year Award in 2015, the Business South Australia local winner in 2016, and is featured on the AFR Young Rich List at 27 in 2020 valued at $209M. SWEAT itself is valued at close to $100M currently.
Ronni Kahn AO
Founder & CEO of OzHarvest
Ronni Kahn AO is a South-African born Australian social entrepreneur and founder and CEO of food rescue charity OzHarvest. Ronni is a passionate advocate and activist renowned for disrupting the food waste landscape in Australia. Ronni has received various accolades recognising her achievements, most notably her appointment as Officer of the Order of Australia (AO), Boss Magazine Top 21 True Leaders, and Australian Local Hero of the Year.
Gabby Leibovich
Co-Founder of The Catch Group
Gabby Leibovich is the Co-Founder of Australia's #1 e-commerce group, The Catch Group, best known as catch.com.au, or previously Catch Of The Day. The other businesses Gabby helped co-found include Menulog and Scoopon. Starting with no money, he was able to build some of Australia's most successful digital businesses and sell them for a combined exit valued at more than $1 billion.