Unlock Foreign Exchange Market Potential for Business Growth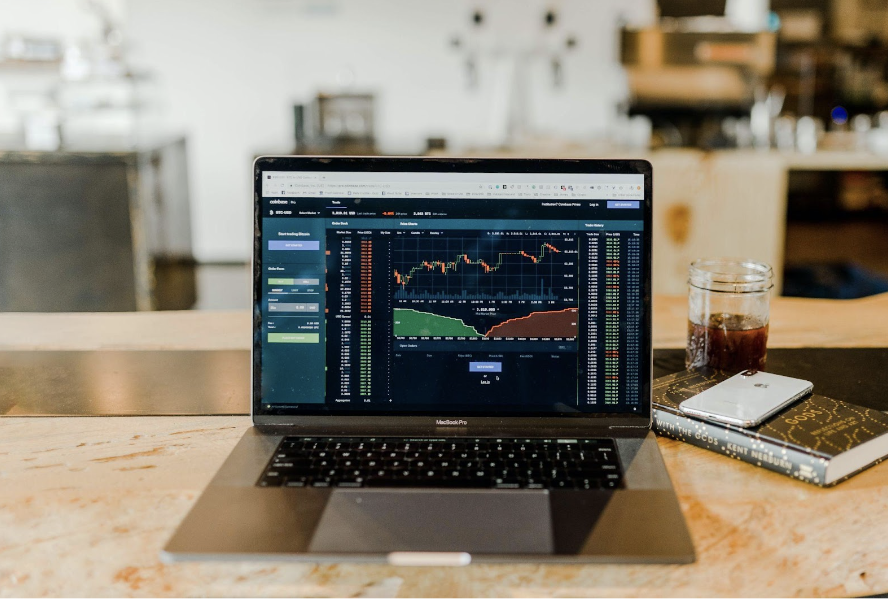 The foreign exchange market – or forex market – is an expansive industry operating globally and exchanging currencies daily. It boasts one of the world's most liquid markets, with the projected average daily trading volume exceeding USD 6 trillion by 2023 – making it its biggest competitor. Businesses can benefit from understanding and using this enormous marketplace by expanding their reach and increasing revenue opportunities through it, from improved risk management capabilities to new market access.
The lifestyle of a full-time market trader
As a professional trader in foreign exchange trading, you can investigate various opportunities for company growth. Experienced traders can devise strategies and methods to navigate through the complexity of the market and help firms maximize their earnings. With their insights and skill sets, traders can detect trends, assess risks, and execute deals tailored toward customer needs with precision. Businesses can benefit from opportunities in this currency market with the help of an experienced trader.
The potential development advantages of using foreign currency in commercial transactions are plentiful
Having multiple sources of revenue is beneficial. Businesses can reduce their dependence on one market or currency by diversifying their income sources and participating in foreign exchange trading. Doing so helps corporations reduce risks linked to economic shifts, political unrest, or other unexpected occurrences that may impact a particular location or currency.
Expansion into untapped markets
The foreign exchange market offers companies an ideal platform to enter new markets and expand globally. Businesses can reach a wider client base, form strategic alliances, and take advantage of emerging economies' economic potential by participating in the forex market.
Enhancing risk management
Trading foreign currencies help firms better manage the potential risks related to fluctuations in currency values. By employing currency hedging measures, businesses can protect themselves against negative currency shocks and maintain financial stability.
Gain access to competitive currency rates
Due to its vast size and continuous trading activity, the foreign currency market provides companies with access to competitive exchange rates. Companies involved in international trade can convert currencies at more advantageous prices, leading to substantial cost savings for them.
Management of cash flow has been improved
Trading foreign currencies can also aid in improving cash flow management for companies. Businesses are able to better plan and control their working capital needs, facilitate transactions across international borders, and maintain optimal levels of liquidity by taking advantage of the foreign exchange market's liquidity.
Companies could take different approaches to participate in the international currency market.
Establishing a relationship with a forex broker
Partnering with an established forex broker is one way companies can take advantage of the possibilities presented by the foreign exchange market. A reliable forex broker will offer essential market intelligence, access to cutting-edge trading platforms, and customized services tailored to each company's requirements.
Constructing an effective trading strategy
Companies seeking to succeed in the foreign exchange market need a carefully considered strategy. This approach must consider elements like the market's volatility, currency correlations, and economic data. Businesses can then make informed decisions that benefit them most and maximize their development prospects when they have an organized trade plan in place.
Maintaining knowledge and relevance
Companies that wish to take advantage of the opportunities presented by the foreign currency market must stay abreast of recent market changes and economic developments. Staying informed puts businesses in a much better position to adapt quickly when conditions shift, enabling them to make informed decisions and adjust their strategy accordingly.
Companies should invest in educational and vocational programs to make the most of the opportunities the foreign exchange market presents. Businesses can ensure their team members are equipped with essential knowledge, abilities, and tools and are well prepared to handle the complexity of this marketplace.
Technology integration
The foreign exchange trading industry has undergone a radical transformation owing to technological advancements, providing firms with an array of tools and platforms designed to enhance their trading abilities. By adopting technology, firms can access real-time market data, automate processes, and apply sophisticated analytical tools for informed decisions. Businesses looking for competitive advantages in the foreign exchange market should find that adopting cutting-edge technical solutions can be highly beneficial.
Implementing measures to limit your exposure to currency risk
Companies operating globally must engage in proactive currency risk management to protect their earnings and minimize the likelihood of experiencing losses. Businesses can effectively manage currency fluctuations by employing techniques like forward contracts, options, and swaps.
Building a network of professional contacts within the business
When trading foreign currency, creating relationships with industry experts, forex traders, and other involved firms can offer invaluable insights and opportunities for cooperation. Businesses can learn from other businesses' successes and uncover new development ideas for the foreign exchange market if they create such networks within their sector.
Focusing on the long run
Although the foreign currency market can be unpredictable and highly volatile, businesses that take a long-term perspective of their operations stand a better chance of navigating its ups and downs. Businesses can weather short-term turmoil better and continue their steady upward growth trajectory by focusing on long-term goals and strategies.
Maintaining performance and adjusting tactics
Companies need to continuously evaluate and adjust their trading methods to stay ahead of competitors in the foreign currency market. By reviewing past performance data, businesses can identify areas for improvement and adjust their strategy accordingly, thus maximizing development potential.
Utilizing new developments and being flexible
The foreign currency market is constantly evolving, driven mainly by technological advances, legal framework changes, and shifting economic landscapes. Businesses that are open to new ideas and flexible in their operations will be better positioned to take advantage of the currency exchange market's opportunities and accelerate their expansion rate.
In conclusion, the foreign exchange market provides firms with numerous opportunities for growth and expansion. Businesses can unlock their potential and maximize their development by understanding its intricacies, developing efficient trading methods, and drawing upon professional traders' expertise. Businesses will achieve long-term success if they remain open to innovation, invest in education, and stay abreast of recent market movements.
Join the movement.
Your Entourage journey starts here. Join Australia's largest community of over 500,000 business owners and entrepreneurs, and receive instant access to exclusive content and updates delivered straight to your inbox.