How Frank Body built a $20 million global brand from coffee grinds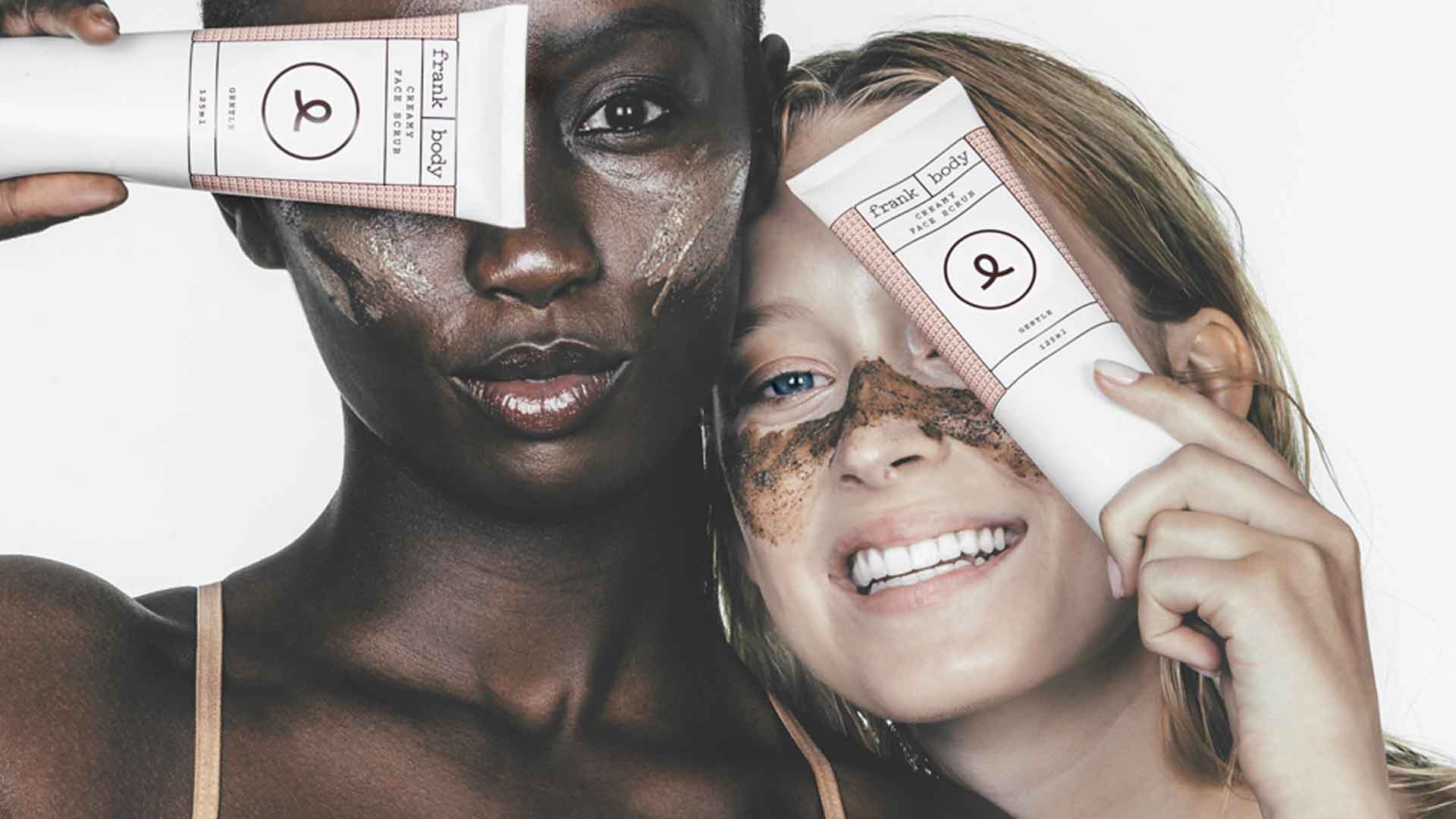 Black coffee. Red wine. Neil Young. Overflowing wardrobe. Lots of plants. Books. That's Jess Hatzis in a nutshell.
For those that want to know more, the 31-year old is co-founder of Willow & Blake, a branding agency specialising in brand strategy, identity and campaign development that launched in 2010.
In 2013 she co-founded frank body – a beauty scrub made from recycled coffee beans – with four friends. Uninspired by the approach corporate brands were using in their communications, the group saw an opportunity to connect with their customers on a more personal level. They launched their website in July and by December had outsourced manufacturing and localised distribution in the US & UK. The side project turned global brand is now distributed through some of the biggest retailers in the world: Mecca, Sephora and Ulta.
Frank body is one of the fastest growing beauty brands in the world selling over 3 million units in 141 countries.
We caught up with Jess, ahead of The Entrepreneurs' Unconvention in 2018 to find out the secrets behind Frank Body's viral success.
---
So many aspiring entrepreneurs have great ideas but get stuck when it comes to actually building the first version of their product. Can you share what sparked the idea for frank body and then how you went about actually creating a product that works?
That's the hardest part, isn't it? It's easy to talk & dream about doing something new, but actually doing it requires discipline and hard work. For us, we couldn't imagine not doing it. It involved a lot of googling, a lot of late nights, a lot of research, and a lot of hustle. We've worked in branding for many years – Bree and I also co-own a creative agency called Willow & Blake. Frank body, for us, was an opportunity to show people what can be done when you commit to a brand idea 110%.
You launched in 2013 with only $5,000. What did you spend this initial budget on? For other entrepreneurs looking to start a business on a limited budget what are three tips you can give them to help them get the most out of their money?
That budget was quite literally only spent on the production of our product and website. We didn't spend any money on marketing, we came up with an aggressive, guerrilla-style campaign on social media. To get the most out of your money stop thinking about money and start thinking about strategy. Let the idea guide the budget.
A big part of Frank Body's success in the early days was due to the virality you managed to garner on social media – particularly Instagram. Can you share with us some of the 'growth hacker' tactics you used to build such a large following?
It's simple:
We came up with a

unique brand aesthetic

and tone of voice, which ironically has since been copied by many brands trying to do the same thing.

We

normalised the idea of sharing photos

with your beauty products. We asked customers to do it, featured them when they did, and incentivised them with monthly prizes.

We

changed our strategy

and tried new things when needed. If we were launching now, we would do something completely different because the market is different.
It's clear from day one, user-generated content has played a big role in Frank Body's strategy, and you've also engaged a lot of influencers to increase awareness. In the early days when you weren't a known name and had less brand pull what did you do to get people to share so many photos using your products?
We literally emailed thousands of people and offered them free products, no strings attached. Time = results.
One of the core things that sets Frank Body apart from basically every other beauty brand on the market is that you have given your product its own voice and bold persona. What are some tangible tips you can give to other business owners who are struggling to find a 'voice' for their brand?
Think about what you're trying to say. Find a deeper meaning to your brand that isn't about making money. If you can't, hire an agency that can. Consumers are smart, they can smell a money-hungry fad from a mile away these days. Don't copy another brand, be original, respect other people's hard work and ideas and come up with something unique to your brand.
To go from $5,000 to a multi-million dollar global business in 4 years is a massive accomplishment. We're sure there are many factors that have led to this, but if you had to distill frank body's success down to just 3 or 4 core factors what would they be?
Be kind and curious. We spent a lot of time getting to understand what people did and didn't like about our product to inform what we did next.

Be patient and persistent. It might seem like an overnight success but the reality is that we've been working in branding for almost a decade, building up to this moment.

Risk it for the biscuit. Do something new and bold. Period.

Be seriously good, but don't take yourself to seriously. Never think you know everything. Ask for advice.
You're a fantastic example of a brand that has focused on creating one cult product, and then expanding your product range from there. Can you share why this focused approach is so important?
We wanted to test the feasibility of our concept, with low capital requirements and a small amount of risk. We took learnings and spent a good 12 months listening to consumers in order to take our next steps. We were a group of 5 people that already had full-time jobs, if we had tried to launch with more than one product I don't think we would have been able to do it properly. Be realistic about what you can achieve. Do less and do it well.
How do you know when it's the right time to expand? And how do you stay on the pulse of what your customers want next?
You don't, to be frank. Every business and individual is different. It's incredibly difficult to trend forecast and innovate as a small business and even harder to know when to do it, but as I said, you've got to risk it for the biscuit.
You're now at a point where you're expanding your business globally and have built a team in the US. What have been some of the biggest challenges that have come with international expansion and how have you moved past these?
It's easy to end up working 24 hours a day due to time zone differences. Learning to prioritise your health, rest and personal time is important so that you can be a fully functioning human. It's better for you and your business.
We've talked a lot about what you've done right. But in business, some of our biggest lessons often come from the things we do wrong. What are some of the mistakes you've made in business? What are some of the things you've tried that haven't worked?
Not taking the advice I just gave you in the question above. I worked myself into the ground. I was exhausted and it took its toll on every aspect of my life, including my work.
We can't wait to have you at the upcoming Entrepreneurs' Unconvention 2018. Can you give us some insight into what you'll be talking about?
I'll be going into a lot more detail on many of the questions asked here, which is why I'm giving you only snippets of info today. I'll dive into the realities of starting a business, brand strategy, and dum dum dum… burnout.
Learn more marketing and sales strategies directly from Jess
If you loved hearing how Jess made Frank Body into the success it is today, check out our weekly podcast The Make It Happen Show where we feature the top entrepreneurs and industry experts in Australia to ask them how they made it happen, and their biggest lessons and strategies to help you make it happen too.

Join the movement.
Your Entourage journey starts here. Join Australia's largest community of over 500,000 business owners and entrepreneurs, and receive instant access to exclusive content and updates delivered straight to your inbox.