How to go from 7 to 8 figures by building a business that can grow beyond you.
Growing a business is hard - trust me, I know, I've been exactly in your shoes.
The key is to get your business to the point where it can work without you, and to do so before you yourself burn out.
In this book I show you my exact strategies to do just that, AND because you're a fellow business owner or entrepreneur creating something out of nothing I'm providing this absolutely free to help you along your journey!
Yes, I want to access
The 8-Figure Blueprint And Build To A Business That Can Grow Beyond Me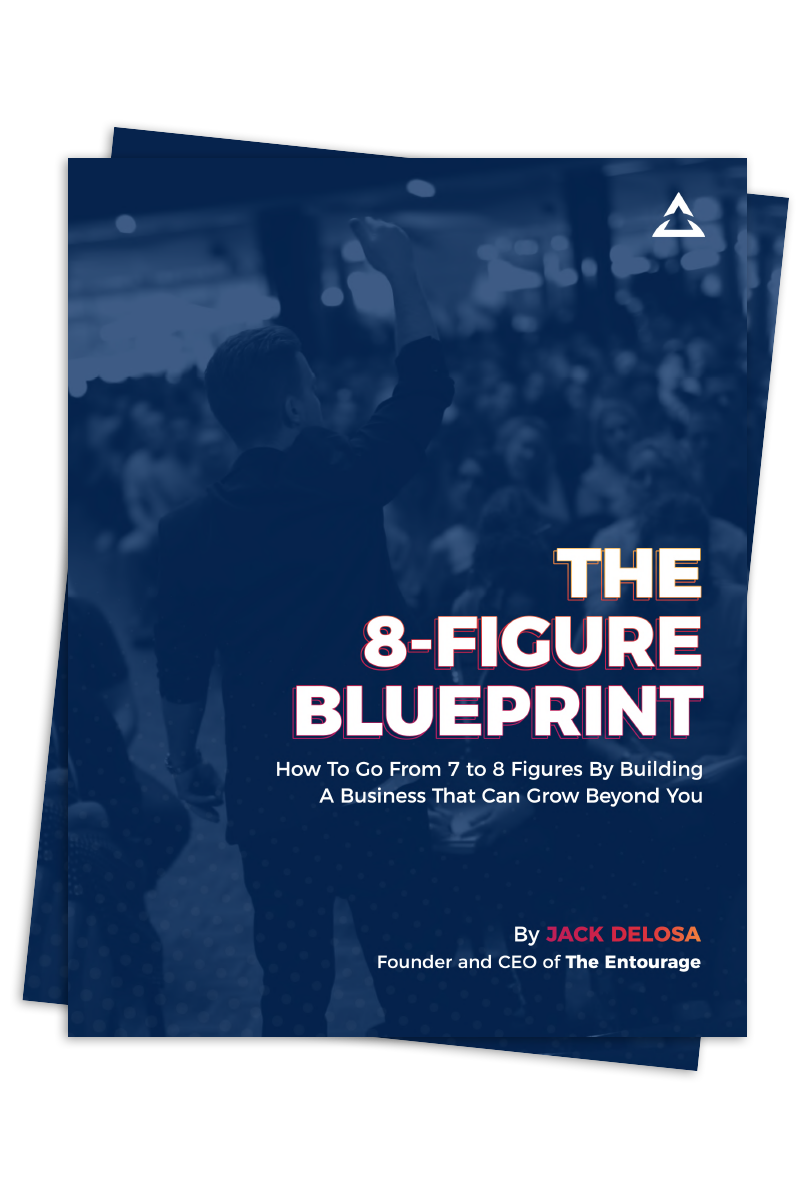 This E-book contains high level strategies designed to help you: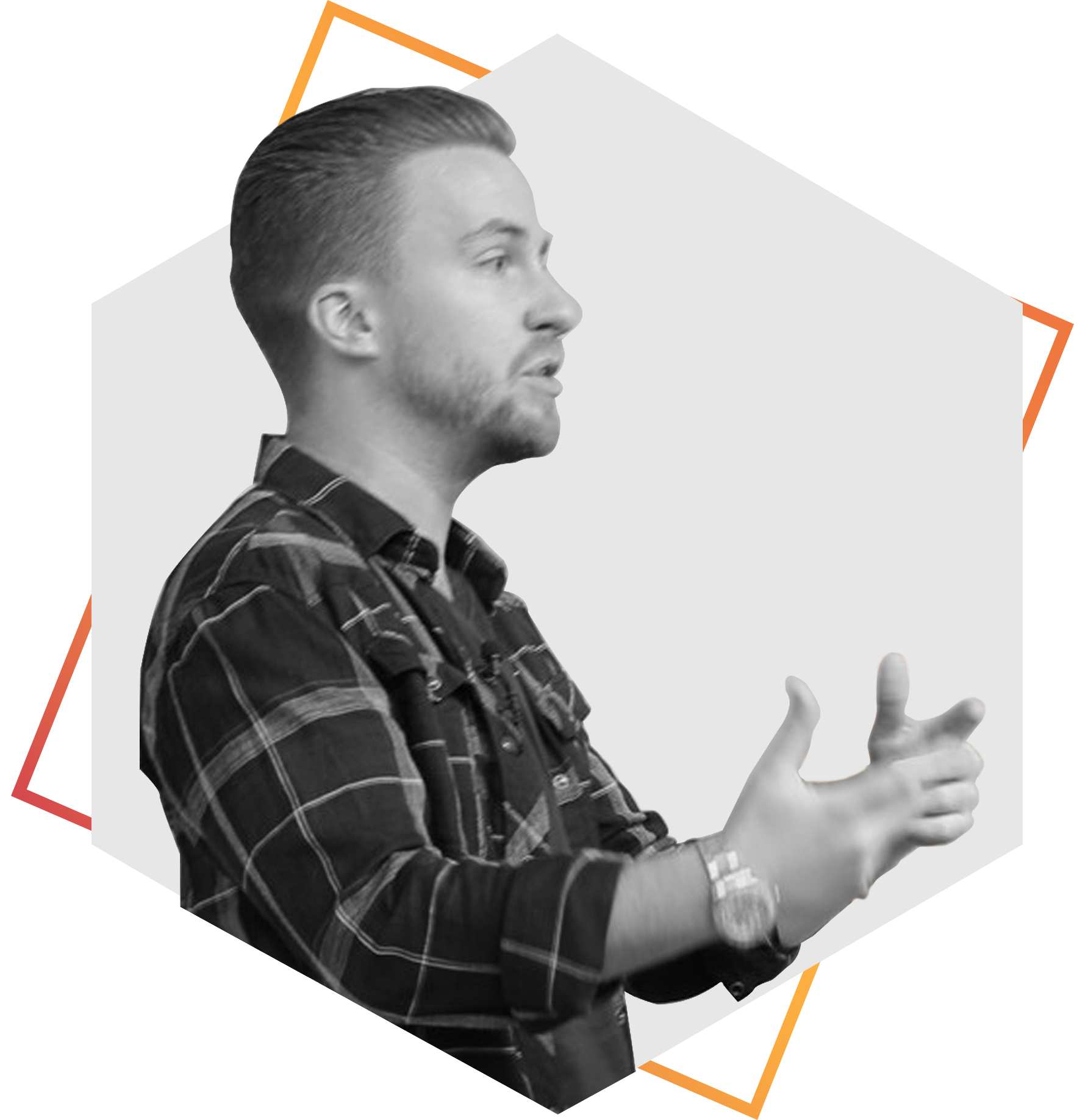 1

Break through the 7-figure glass ceiling

2

Build the people and processes your business needs to achieve exponential growth

3

Discover how to add more value to your business while working less

4

​Move your business from frantic, startup hustle mode to scalable 8-figure enterprise

5

Transform your mindset from do-it-all-yourself, to delegate-and-lead

6

Turn yourself from day-to-day business operator to strategic business leader

7

​Elevate yourself from the person doing everything to the person leading everything
Yes, I want to access
The 8-Figure Blueprint And Build To A Business That Can Grow Beyond Me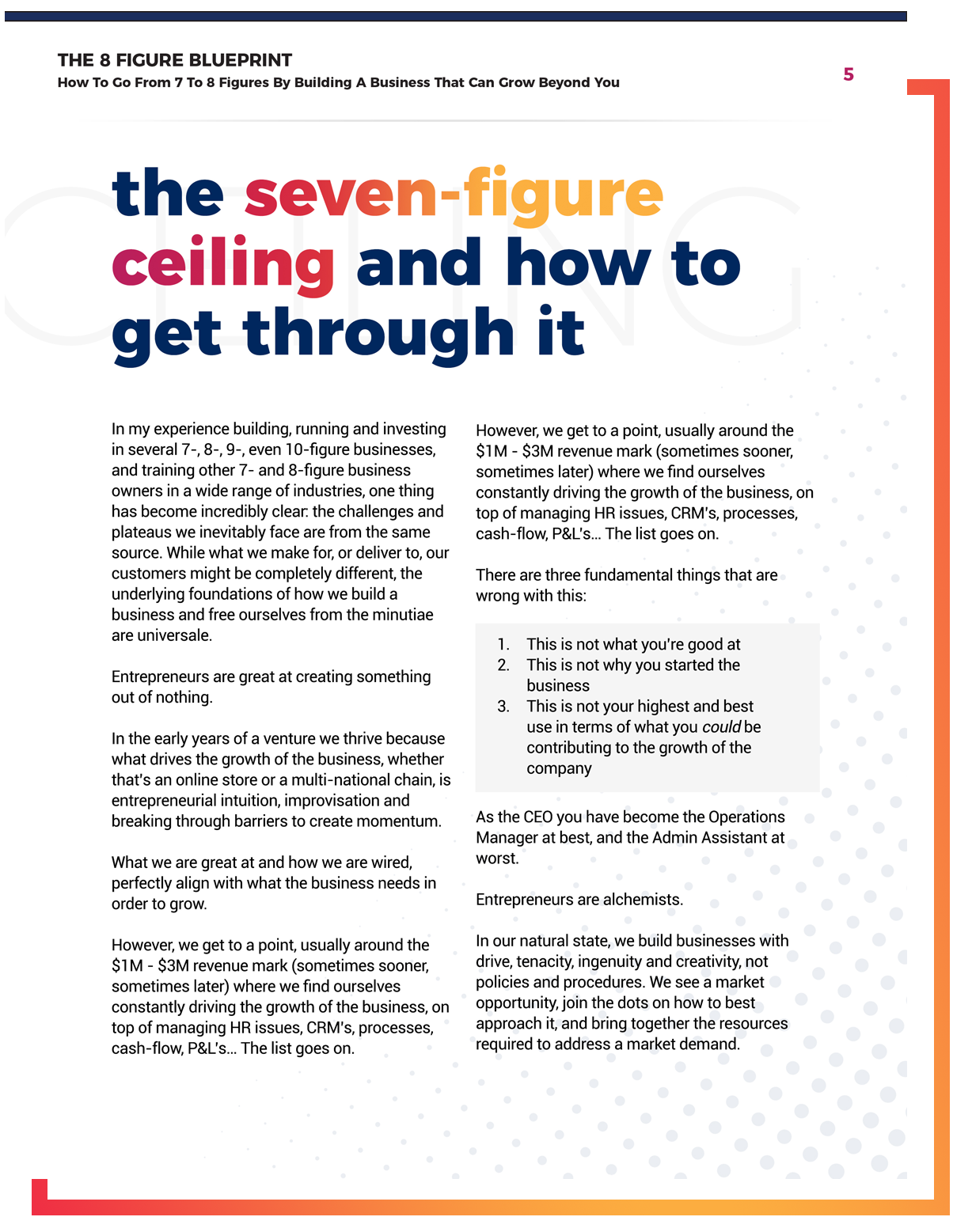 The Seven Figure Ceiling and How to Get Through It
You've reached the "7-Figure Ceiling". At this point, you've exhausted all the possible time, money, and effort that you possibly can give on your own. What can you do next to take your business further?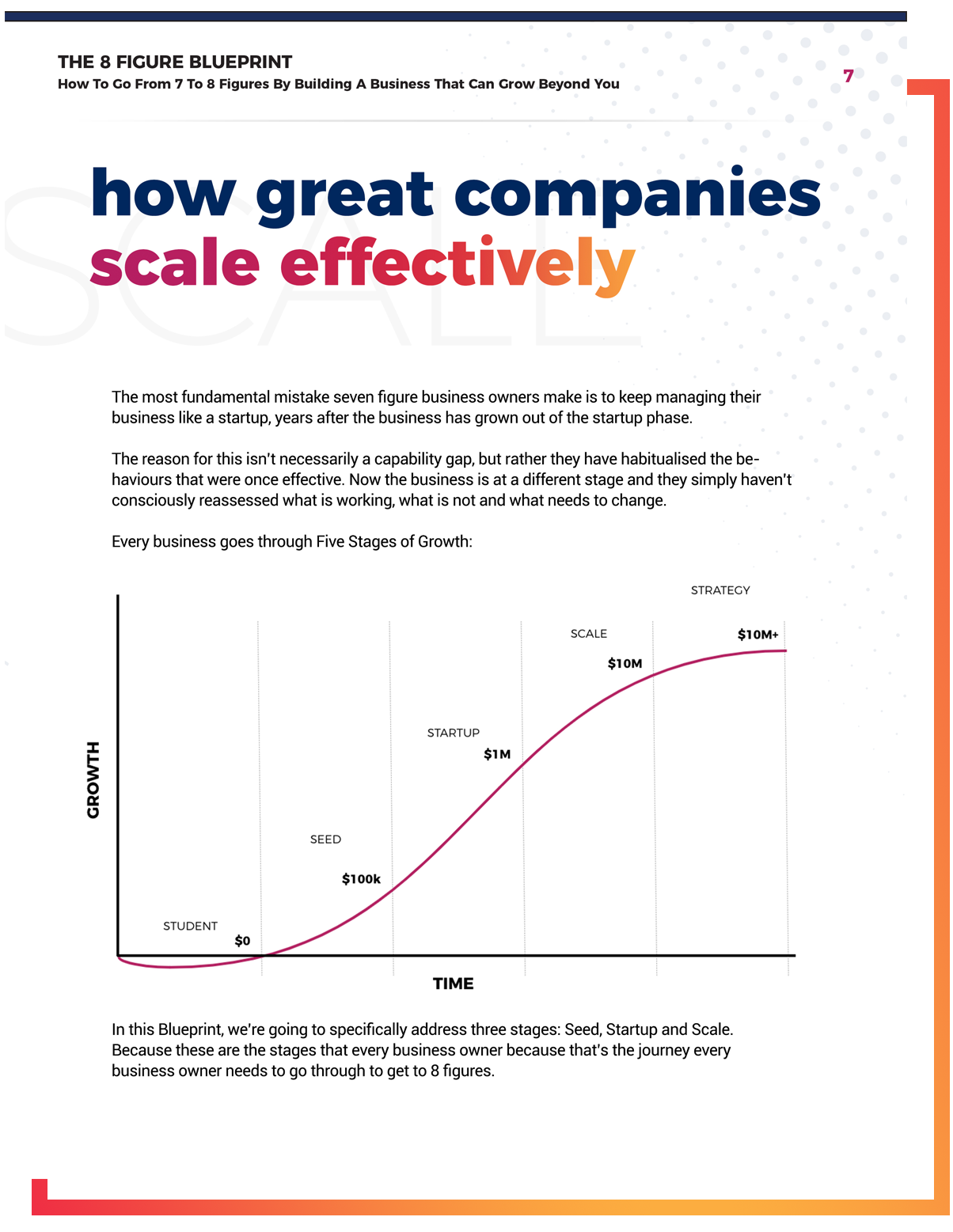 How Great Companies Scale Effectively
Every business goes through 3 Stages of Growth: Seed, Startup, & Scale. Identify where you are, what challenges to prepare for, and what key goals to prioritise, so you can go from one stage to the next with the least costly mistakes.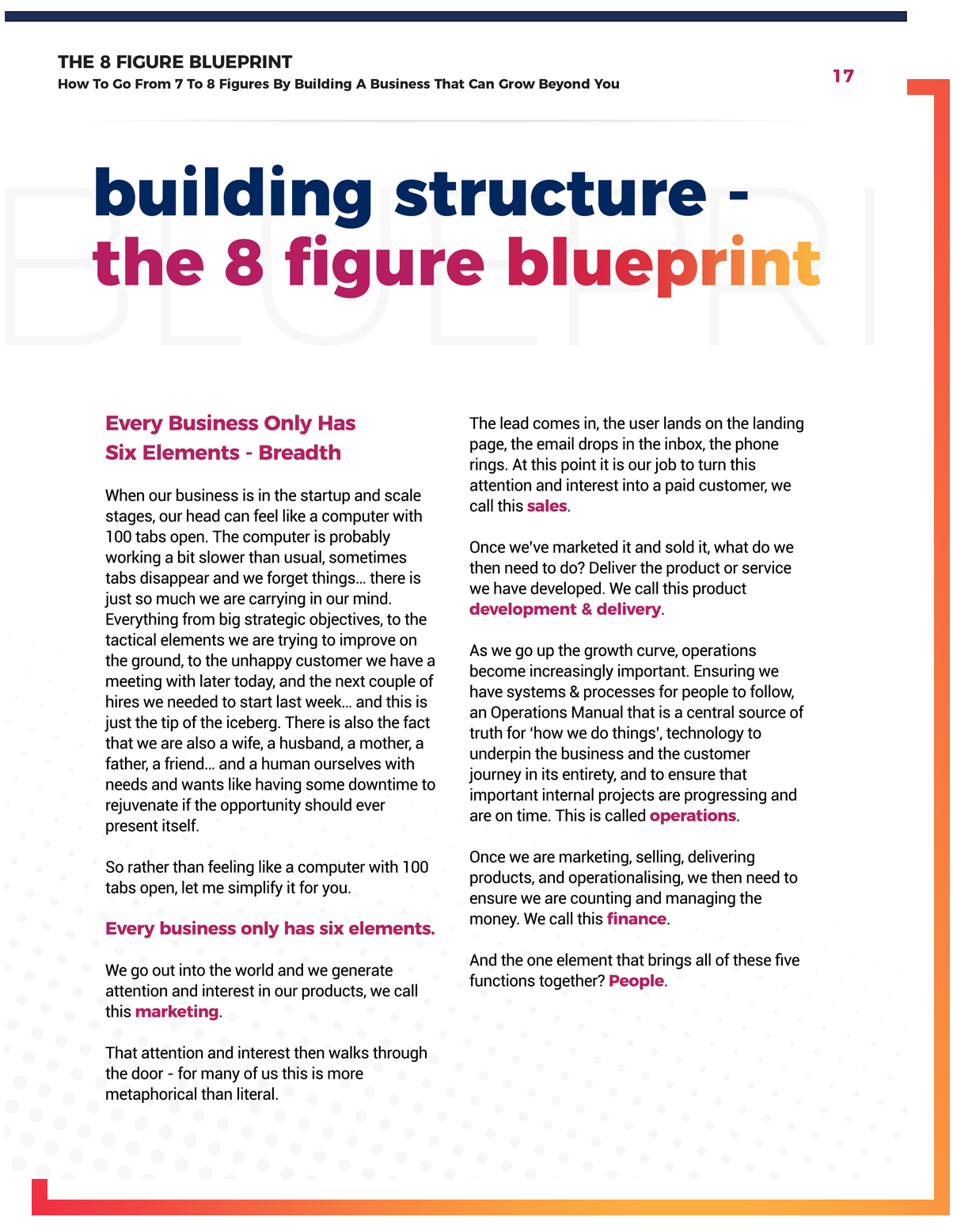 Building The "8-Figure Business" Structure
You will reach a scale where you can't do everything anymore. To ensure your business grows past your own limitations, you need to build a structure that will let your business run and flourish while depending less on you.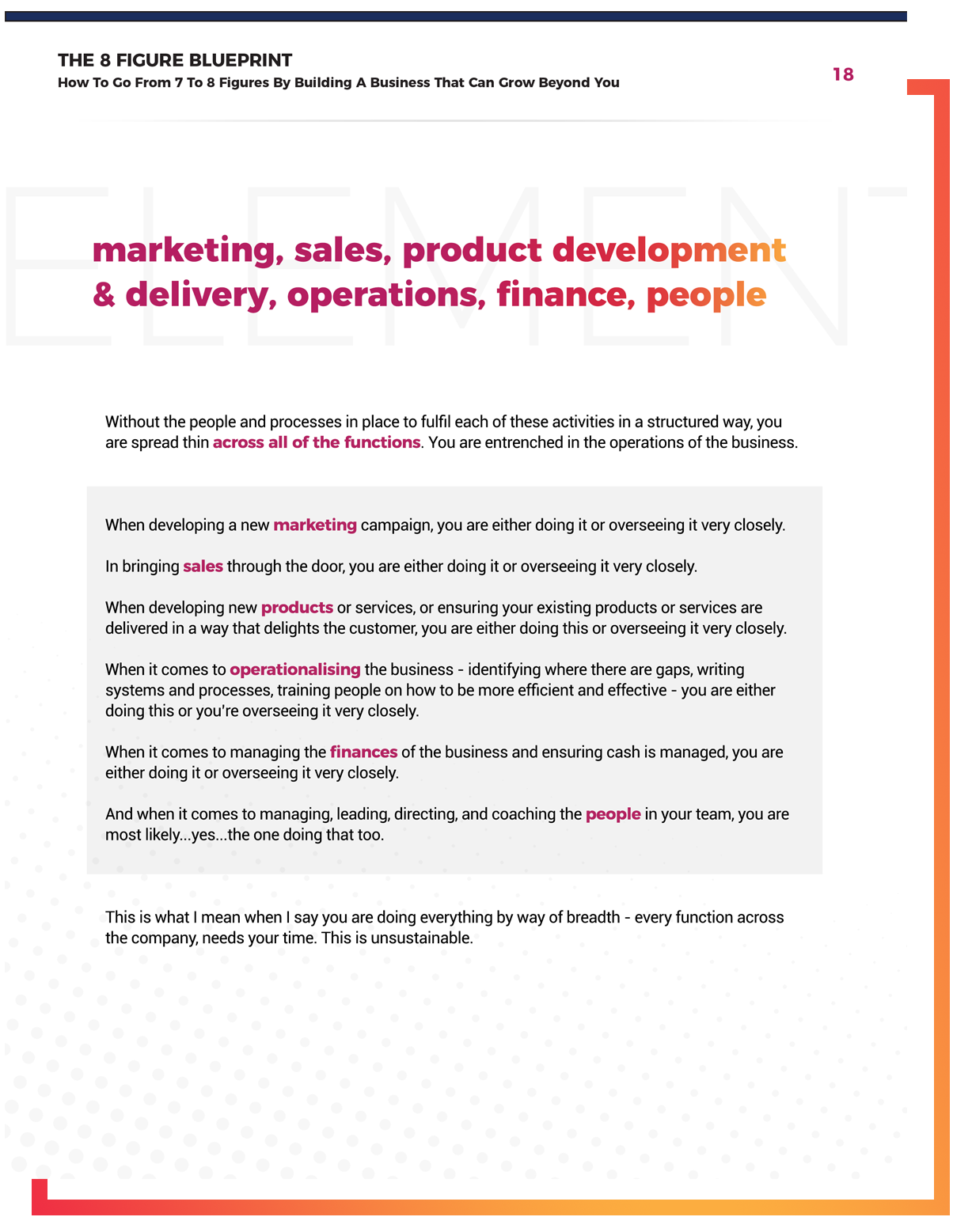 Balancing The 6 Elements of Every Business
All businesses can be broken down into these 6 elements. Learn how to understand and make each element work perfectly together like well-oiled cogs so you can keep your business machine running smoothly.
The Four Hats of an Entrepreneur
There are 4 different roles you must play to fulfil the needs of your business. Sometimes you need to become a Technician, Manager, Leader, or Entrepreneur. Sometimes, a little bit of all. Know what combination works best for your goals.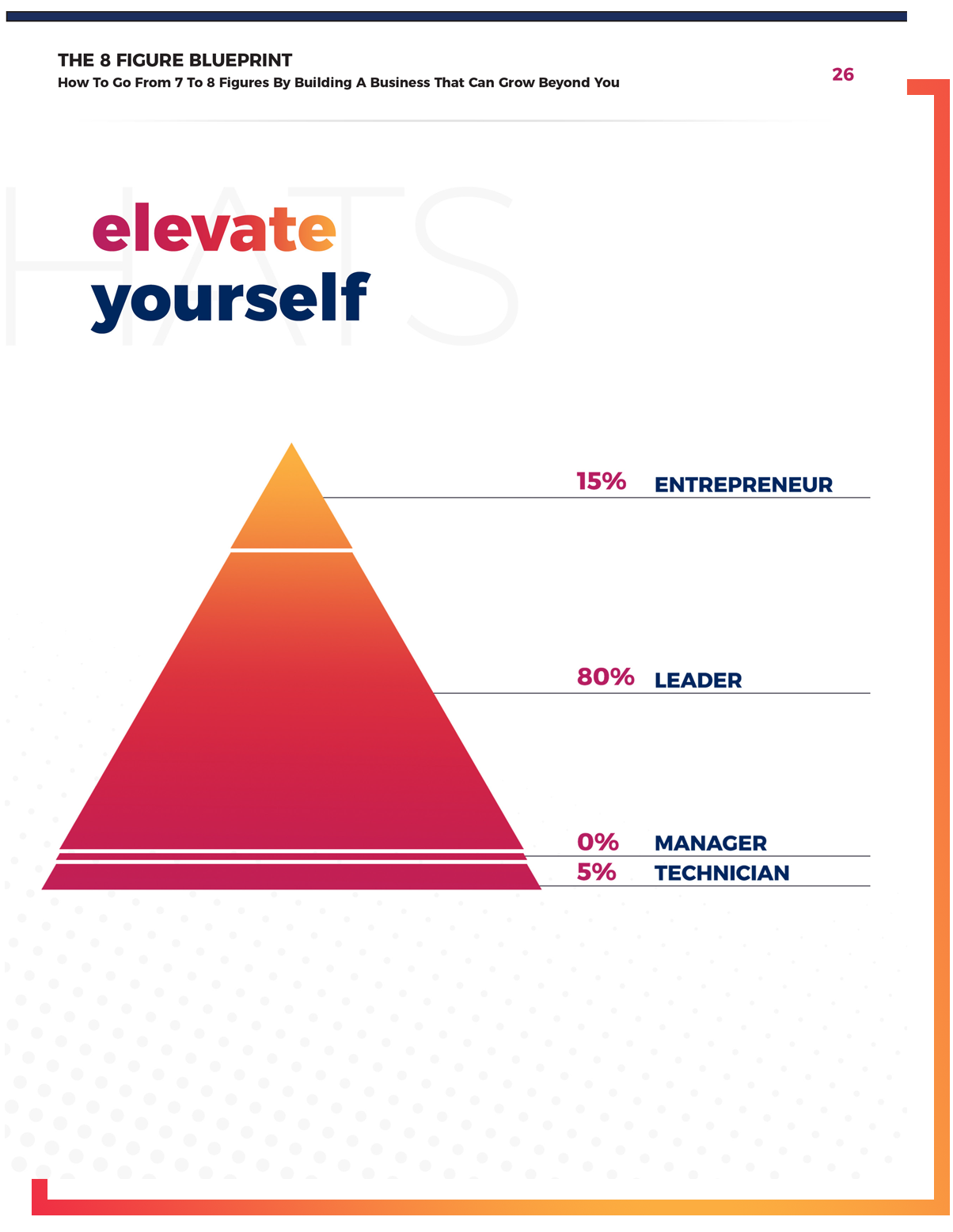 Elevate Yourself: Building A Self-Managing Company
The perfect business is the one that can run and grow even without you. So how do you eventually bring yourself out of the equation? How do you build a self-managing company?
Yes, I want to access
The 8-Figure Blueprint And Build To A Business That Can Grow Beyond Me