5 Essential Digital Assets To Build Your Business Right Now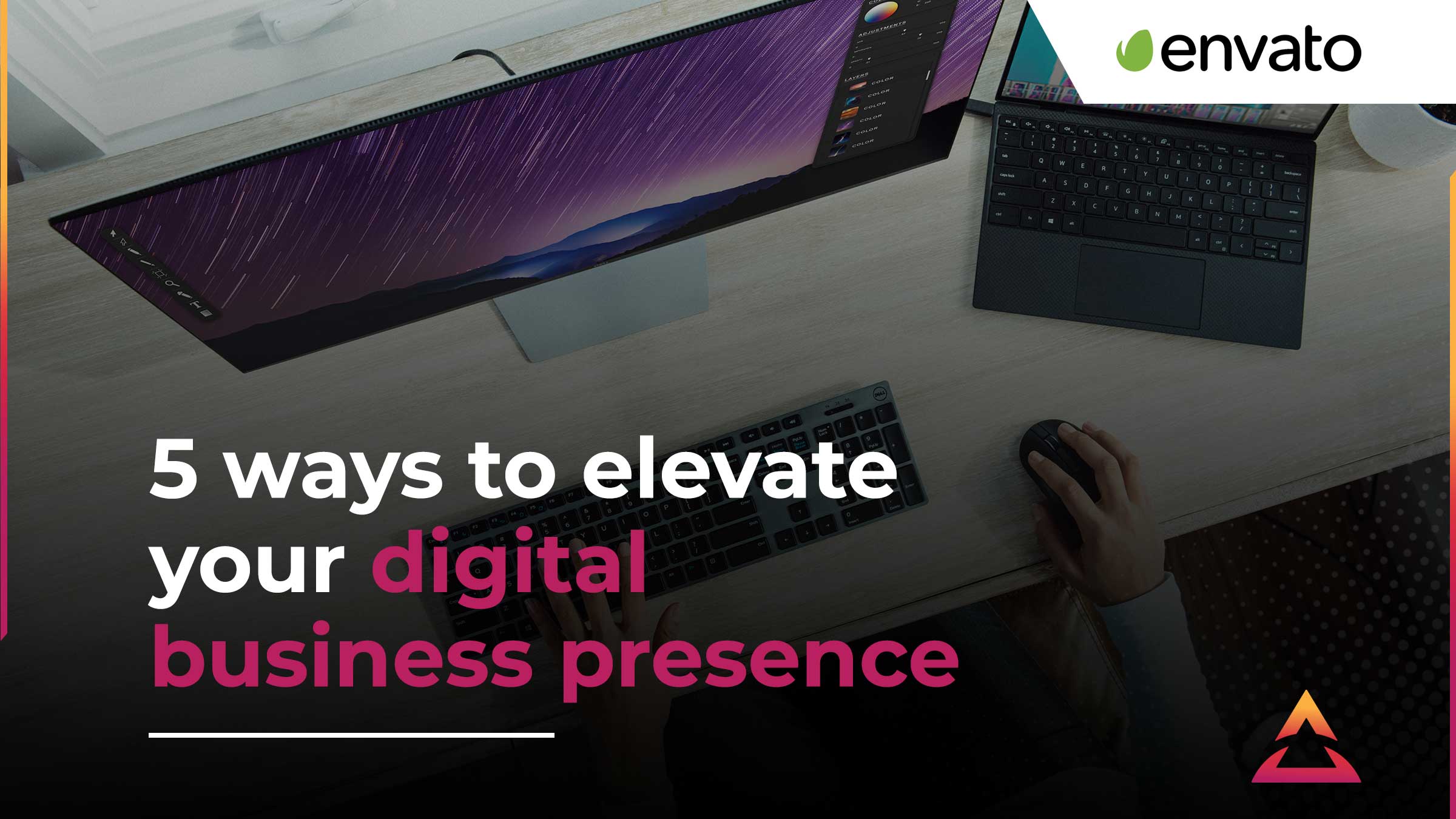 Want an insider look at what today's businesses are using to grow, market, build, and promote what they've got? We pulled the top essential digital assets, templates, and kits to help you bring your business to the next level...and they're all on sale Cyber Monday 2021, too!
In order to compete in today's online market, regardless of the size of your business or how long you've been in operation, you have to stay competitive with more than just your product or service.
For example, your business needs a fast, engaging website that keeps people's attention while giving them exactly what they came looking for. Ecommerce is still experiencing exponential growth and is not expected to slow down anytime soon, so if your eCommerce site needs an overhaul, keep reading!
Email marketing is another platform that you should be utilising in business because it's not dead, by any stretch. Are you collecting email addresses, setting up campaigns and funnels, and segmenting your list so you're actually putting what they want from you, right into their inboxes? Because if you've let this gem slip by the wayside, you're missing out on incredible potential there.
Social media and video promotion on those channels are able to run deeper than they ever have in history. Your videos need to stop people from scrolling and get them to pay attention, meaning the video transitions and digital assets you utilise will need to go above and beyond. While you're at it, don't let those slide deck presentations to investors or clients be a drag, either!
There are multiple ways you can elevate your digital presence in a way that will help you better attract the right target market and engage them through World's Best Practice. We've partnered up with one of our friends at The Entourage, Envato, a digital asset and services marketplace, to show you exactly how. Read on to find out.
1. WordPress runs the world's top sites — but you need the right theme
Avada is a website builder trusted by beginners, marketers, and professionals with over 24,000 5-star reviews and just under three-quarters of a million installations! This is for any of you out there who want to design (or re-design) and launch their website fast with no coding knowledge required.
Featuring over 85 prebuilt websites to start from, over 120 different design elements packed with options, and built for mobile-friendly, dynamic content, and high performance. You can customize literally every single thing on your site with Avada, even things you didn't know you could customize.
We've never seen such an incredibly well-thought-out theme, and one that features free updates for life — so you never have to worry about going out of style, because whenever WordPress adds a new feature, Avada's got you covered. It even comes loaded up with the required plugins necessary to be up and running right out of the gate.
The Avada Website Builder is one of the most fully-featured and capable WordPress-based Website Builders in existence. Like any software product, there is, of course, a learning curve. Still, thanks to the intuitive features, the extensive documentation, tutorial videos, and customer support, it's almost magical how quickly a professional website comes together using Avada!
They say you only have one chance to make a first impression. Well, your website is the first impression you portray to many of your customers, and getting it right is going to allow you to start the relationship on the right foot.
The Avada Responsive Multipurpose Theme is on sale for 35% off during Cyber Monday!
2. Running eCommerce on Shopify? Build the 'next big thing'
With eight years of perfection-seeking improvements since day one, Shopify Template Ella has become the ultimate All-In-One Shopify Template available to eCommerce business owners. With multiple layouts and styles that allow you to create different structures and satisfy any specific requirements, it will provide you with numerous Child Themes for all different kinds of business.
Ella puts your products in the spotlight and helps skyrocket your sales thanks to the gorgeous banner & product blocks on:
22+ Homepage and Skin layouts
9+ stunning Shopping pages
12+ Layout Options
Product pages
Multiple Headers
Footers, and more!
Also, with incredible User Interface/User Experience (UI/UX) and Mobile Optimized layout, visitors on mobile devices can enjoy a smooth shopping experience with Ella. Discover tons of professional and creative design options and advanced features in our theme spotlight and their complete theme features below.
The success of your eCommerce venture is going to depend heavily on your UI/UX. Your customers need to feel comfortable and 'delighted' shopping on your eCommerce site. Get it right and you could be on to something big! Don't miss out on this opportunity to grab Ella now to create a modern and professional e-commerce website store quickly.
Ella Responsive Multipurpose Shopify Template - is on sale for 50% off during Cyber Monday!
3. Grab those email addresses and build that list
You've heard it a million times that the money's in the email list, right? Well, Mailster is one of the most popular and highly rated email newsletter plugins for WordPress on the market today, plus, getting started is super simple!
It's as easy as importing your data from a spreadsheet or your Customer Management System (CMS) if you have one. If not, that's okay, because you can start your list from scratch, too. Then all you have to do is pick one of their amazing newsletter templates, create your first campaign, and go!
One of the best features of the Mailster newsletter plugin is the drag-and-drop editor which creates absolutely stunning campaigns in just a few minutes. No coding is required, and it works with absolutely any email provider. It features more campaign types, templates, tags and segmentation, and developer friendliness than just about any other WordPress newsletter plugin on the market.
Another great benefit is the real-time insight into your campaigns. You can quickly and easily learn about your subscribers' click rates, email providers, location, what type of browser they're using, and much more. All these things are incredibly relevant to improving your online marketing strategy, so whether you're analyzing that data yet or not, Mailster's got you covered.
Mailster - Email Newsletter Plugin for WordPress - 50% off Cyber Monday
4. Shape up your YouTube channel with killer video transitions
Videolancer's Seamless Transitions was the first of its kind on Envato's Market, and it's no mystery why it's been around so long. With easy-to-use drag-and-drop methods that work in any resolution or aspect ratio, fast previews, and a stellar step-by-step tutorial, there are plenty of reasons that over 50,000 people have purchased, love, and recommend these original and unique videos transitions for their videos!
These were the first video transitions on the Envato Market to launch with auto-resize back in 2016, so you can be sure that each transition will look good in both wide-format cinema and vertical social media, with every size and resolution in between from elevating your YouTube channel to all your other video content as well.
You're able to easily change the color, direction, zoom point, and many other parameters, and choose from thousands of options, with many more on the way, and free updates for life! If you add these to your collection of digital assets with one lifetime payment, you'll get new transitions whenever they're released.
More than 40,000 filmmakers and motion designers have saved millions of hours creating video content since 2016 with Videolancer's Seamless Transitions. It's time to bring your A-Game to your YouTube and social media videos with these simple digital assets that pack a powerful punch.
Trust us when we say we know that video will take over traditional 'search', if it hasn't done so already! Video content is rich, informative, and sometimes the best way to get your message across, especially with YouTube's search function. Yes, ensuring you have a cool background in place, the latest strobe lighting to illuminate your surroundings BUT good content is always king!
Seamless Transitions for Premiere Pro - 50% off Cyber Monday
5. Present the perfect pitch with the right deck
So you've got a billion-dollar idea and finally snagged your chance to bring your pitch to the table? Don't blow it - Use this best-selling PowerPoint (PPT) slide deck to emphasise your brilliant plans with a compelling story that lights up your audience, be they future investors or a potential sale.
Startup X has more unique designs than you could ever imagine, with everything from infographics to charts and animations in over 490 slides per template! There's nothing easier, more user-friendly, and exceptionally customizable than using Startup X.
Oh, and we'd be remiss if we failed to mention that they have over 4000 flat, custom line, and vector icons that come with this deck. Their easy-to-use color variations give you over 50 different opportunities to keep everything cohesive and on-brand.
Give that billion-dollar idea its best chance and smash your pitch out of the park!
Start Up X Pitch Deck - 50% off Cyber Monday
Best next steps
This blog has covered 5 of the top digital assets you could utilise to elevate multiple areas of your digital marketing strategy. Whether you're looking to take your video transitions to the next level, or looking to start capitalising on your email database, or just want to improve the look of your website, then don't waste another moment and take advantage of the Cyber Monday sales available for you today!
If you're looking for more digital asset improvements that you can utilise in your business long-term, access Unlimited Downloads of PPT templates via Envato Elements for a monthly or annual subscription fee today.
Join the movement.
Your Entourage journey starts here. Join Australia's largest community of over 500,000 business owners and entrepreneurs, and receive instant access to exclusive content and updates delivered straight to your inbox.