Exclusively For 7 & 8-Figure Business Owners

Build your identity as a wealth creator
Rewire your relationship with money and success
Elevate every area of your life

2 Day In-Person Event August 9th & 10th

Marriott Hotel 30 Pitt St, Sydney
Welcome to

The Elevated Entrepreneur Experience
For 2 full days, a group of 7 and 8-figure founders will be taken on a guided journey to build an identity that brings two worlds together: the world of business, entrepreneurship and wealth creation, with the world of consciousness, personal development and human potential.
This is an immersive, full-spectrum experience that fuses eastern philosophies with western frameworks. From the latest technologies in personal development, to cutting-edge research in neuroscience, a deep understanding of consciousness and meditation, guided visualisation exercises, and the exact business and leadership strategies that catapult entrepreneurs to 7 and 8-figures, you'll be empowered to achieve meaningful, long-lasting success and happiness in absolutely every area of your life.
Guided by 5X AFR Young Rich Lister, high profile entrepreneur and investor, and founder of The Entourage, Jack Delosa, you'll not only gain a deep understanding of how the world's top performers achieve massive and consistent success, but also build a plan that pulls you towards the highest vision you hold for your business, your loved ones, and your life.
Established business owners doing 7 and 8-figures in annualised revenue who are ready to elevate themselves and their business to the next level
People who are not business owners (even if you want to start your own business)
Business owners doing less than 6-figures in annualised revenue
Marketing and sales managers, any other person who works in a business
Get Your Ticket To Australia's Most
Transformational

Event
Purchase Your Ticket Here
Only 50 Tickets Left At This Price!
JUST 50 TICKETS LEFT AT THIS PRICE
2 full days of hyper-focussed coaching in entrepreneurship and business, personal development and consciousness designed to enable you to elevate every single area of your life
Learn directly from 5X AFR Young Rich Lister, 2X best-selling author and high-profile entrepreneur and investor, Jack Delosa
Guided meditation, visualisation, goal- and habit-setting exercises
Access to The Entourage's proprietary Elevated Entrepreneur Blueprint and Behavioural System so you can create a clear vision for your future
Exclusive and limited tickets just for 7 and 8-figure business owners so you can rub virtual shoulders with like-minded entrepreneurs
Access to the full recording of The Elevated Entrepreneur Experience and slides used on both days
Bonus resources shared with you in the lead-up to the day so you can make the most out of your experience
GET YOUR TICKET NOW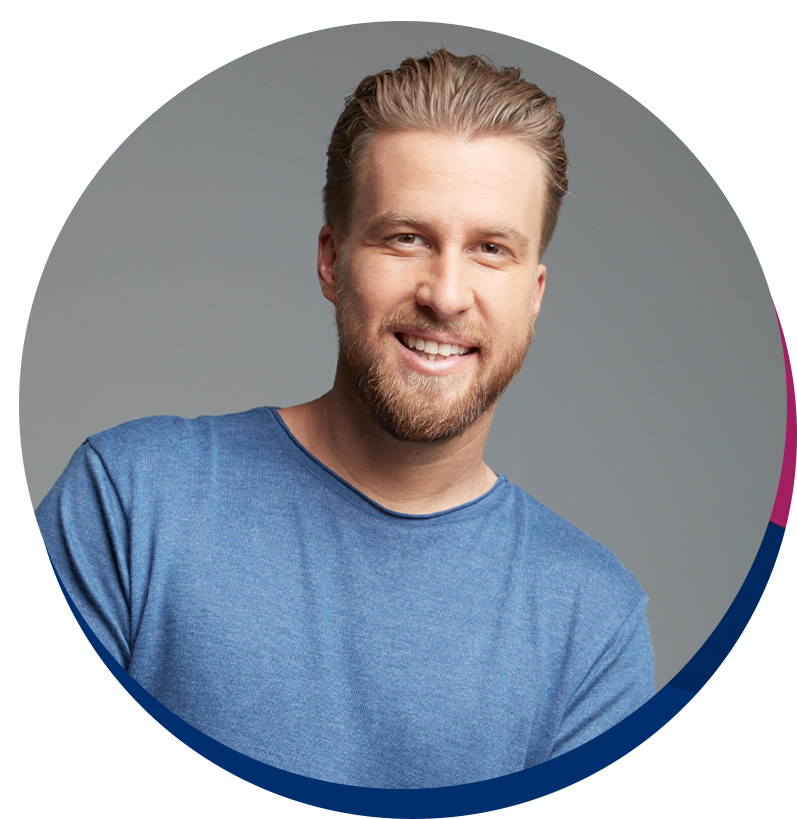 From the time he was born, Jack has had an obsession with human potential.
He is a 5X AFR Young Rich Lister, 2X best-selling author and the founder of Australia's largest training and coaching provider for entrepreneurs, The Entourage, which has a community of 500,000 members. Since 2010, The Entourage has helped their members add over $2 billion in value to their businesses. Under his leadership, The Entourage has been awarded the 4th Best Place to Work in Australia, and the Top 50 in Australasia, by Best Places To Work.
Prior to The Entourage, Jack was the co-founder and CEO of MBE Group, a company that assisted SME's in raising money from investors. MBE Group became one of Australia's fastest growing companies and enabled their clients to raise over $300 million in capital.
Along the way, Jack became a high-profiled investor, investing into companies such as QBioticis, eMerchants and founding The Entourage Growth Fund.
Jack has personally trained, mentored and presented live to over 245,000 entrepreneurs and companies including ASX200 companies, SME's, federal and state governments, athletes, NRL and AFL clubs, celebrities, and some of the world's leading entrepreneurs.
He was brought up in the classroom of life, having learnt from some of the world's most renowned psychologists and neuroscientists, to high performance experts in America, studying vedic philosophy, yoga and meditation in the hills of Bali, and absorbing wisdom in the mountains of India at the feet of Great Masters for months at a time. Jack's lifelong research has been integrating consciousness principles with 'real-world' business success, to achieve high performance and fulfilment.
It is this grounding in personal development and psychology, that Jack attributes his business success. This is the first time Jack will be sharing publicly his strategies for maximising human potential that blend together psychology, personal development, consciousness, and high performance.
Day 1
Life Mastery: Become A Conscious Wealth Creator
Get a 'behind the curtain' insight into how the world's greatest entrepreneurs build themselves and their lives, laying the foundations to becoming a conscious wealth creator.
Removing Roadblocks: Identify & Remove Your Limiting Beliefs
Beliefs shape your behaviour and ultimately your destiny. Breakthrough your limiting beliefs that are keeping you stuck from elevating to the next level.
The Guiding Force Of Your Life: Develop Your Personal Values Part 1
Systematically identify and remove any values conflicts and roadblocks that are keeping you stuck and playing small in life and business.
The Guiding Force Of Your Life: Develop Your Personal Values Part 2
Define and develop your personal values so that you know exactly how to live your unique life for ultimate happiness and success.
Day 2
Scale To 7 & 8 Figures, Build A Business That Works Without You
In this session Jack will uncover the exact blueprint to accelerating profitable growth, building a business that works without you, and becoming an icon of industry.
Your Ultimate North Star: Crafting Your Personal Vision
Create a vivid and crystal clear vision for your future that literally pulls you toward the highest vision you hold for yourself, your life, and your loved ones.
Guided Meditation
Jack will host a guided meditation to help you process the learnings, paradigm shifts and the plan you've developed to become your highest and best self.
Your Personal Game Plan
Apply The Elevated Entrepreneur Behavioural System to ensure that your thoughts, words, actions and habits are all congruently aligned with what you want to achieve in your life.
FREQUENTLY ASKED QUESTIONS
What can I expect from the day?
I'm not a business owner, can I still attend The Elevated Entrepreneur Experience?
My business is earning less than 7 figures, is this for me?
Will I get a copy of the slides and recordings from the day?
I'm really busy at the moment and not sure I can take 2 days away from my business to attend, what should I do?
I've attended business conferences, events and seminars in the past, what makes this different?