Your recordings from The Elevated Entrepreneur Experience are on the way!
Keep an eye on your email inbox - you'll receive an email from our online learning platform, Kajabi, with your details to access the full recording from The Elevated Entrepreneur Experience.
This is your opportunity to rewatch, rewind and re-live our most transformational event to date.
As the newest member of our community, you've just unlocked 50% off an

exclusive Short Course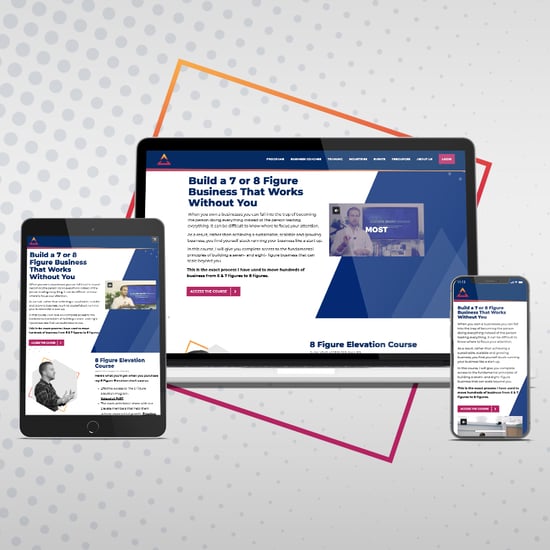 Build A 7 Or 8-Figure Business That Works Without You
A business owner can fall into the trap of becoming the person doing everything instead of the person leading everything. The result? Instead of achieving sustainable, scalable growth, you find yourself stuck running your business as if it were still a startup.
In our exclusive 8-Figure Elevation short course, The Entourage Founder and 5X AFR Young Rich Lister, Jack Delosa, will give you complete access to the fundamental principles, processes and frameworks needed to build a 7 and 8-figure business that can scale beyond you.
Use the code ReadyToElevate to get 50% off the short course and lifetime access today.