INVEST 1 DAY TO 3X YOUR PROFITABILITY IN FY24
Join $100m entrepreneur, 5X AFR Young Rich Lister, high-profile entrepreneur and investor, and founder of The Entourage, Jack Delosa, for a fully immersive digital experience where you'll discover the business, growth and high-performance strategies that the world's best entrepreneurs have used to scale from where you are now. On the other side of this journey, you'll find yourself working less, achieving more and making exponentially greater profits.
AT THE ELEVATED ENTREPRENEUR EXPERIENCE, YOU'LL UNLOCK THE STRATEGIES TO CATAPULT YOUR BUSINESS TO 8-FIGURES IN FY24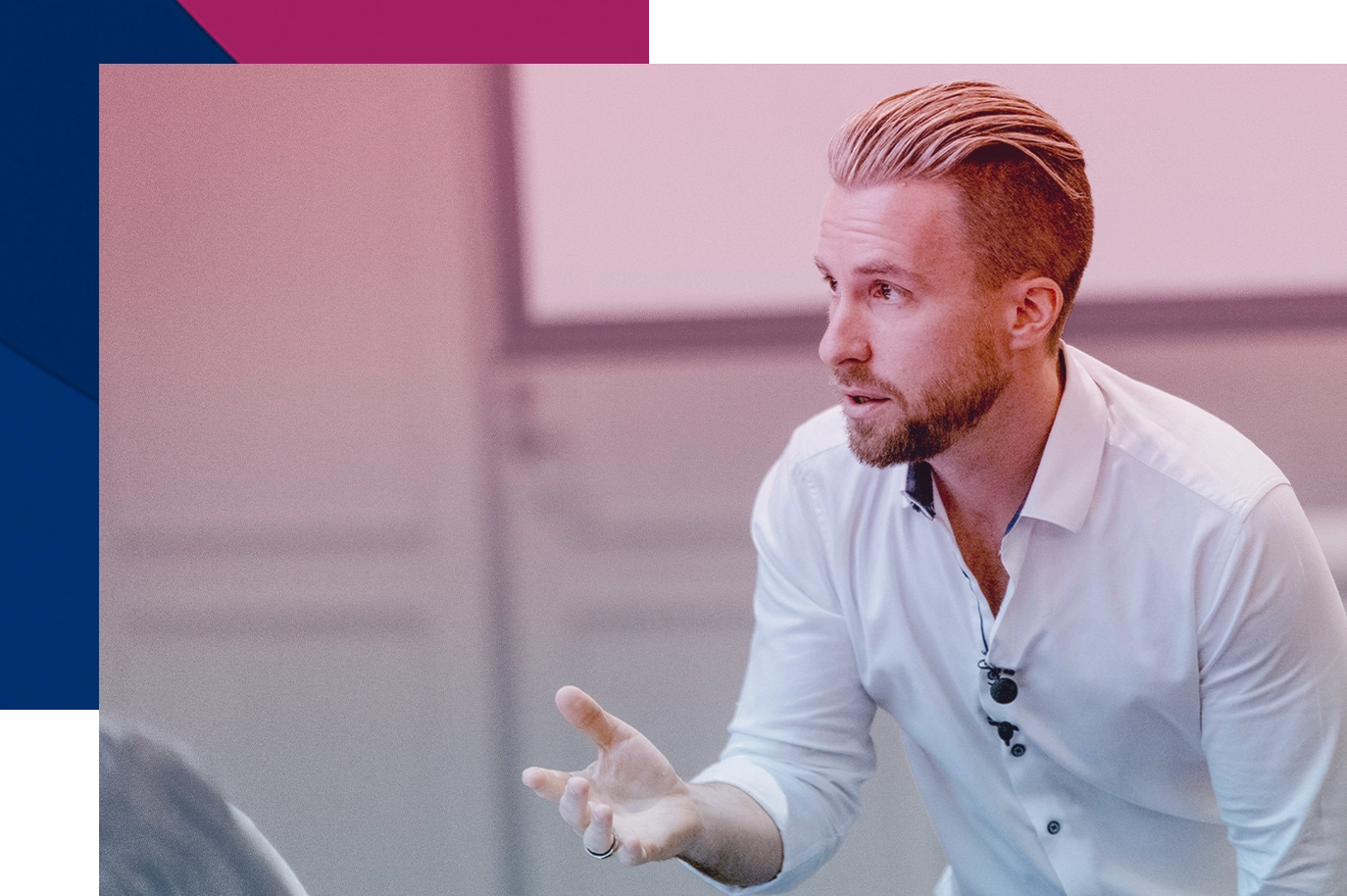 1

Master what it takes to drive immediate and exponential growth without your direct involvement
Define the core growth strategies that will enable you to accelerate the growth of your business in a way that increases profit without working harder. These are powerful strategies that will enable you to increase your conversions, shorten your sales cycle, and scale your sales function.

2

Learn the exact strategies that catapult entrepreneurs to 8-figures
Unlock your next stage of growth by understanding how the world's best entrepreneurs scaled their companies from where you are now. On the other side of this journey, you'll find yourself working less, achieving more, and making exponentially greater profits.

3

Discover the performance strategies of the world's greatest entrepreneurs so you can elevate to the next level
This is your opportunity to re-focus, re-energise and re-align with yourself, your vision, and your business. With the right frameworks and strategies, you'll achieve in a day what takes your competitors months.

4

Transform into the entrepreneur you were always meant to be
Develop a plan to elevate from technician to entrepreneur so that you can stop being the person doing everything, and start being the entrepreneur leading from the front. This isn't about diminishing your entrepreneurial spirit, but adding serious firepower to it.
You're an established business owner doing 6, 7 and 8-figures in annualised revenue who is ready to elevate themselves and their business to the next level.
Your business is too reliant on you. You're wearing all the hats, either doing or overseeing everything, and you've become the bottleneck in how your business operates.
You're not growing at the rate you'd like, or worse, your growth has plateaued. This is because you're the main revenue generator and you don't have a defined sales process.
You're not a business owner (even if you want to start your own business), or you are a business owner doing less than 6-figures in annualised revenue.

You're not coachable. You don't seek direction, coaching and accountability from people with "been there done that" experience.

You want someone else to build your business for you. You don't want to take responsibility for your business' growth.



MEET YOUR GUIDE, JACK DELOSA
$100M Entrepreneur, 5X AFR Young Rich Lister, 2X Best-Selling Author, High-Profile Investor & Founder of The Entourage
From the time he was born, Jack has had an obsession with human potential.
He is a 5X AFR Young Rich Lister, 2X best-selling author and the founder of Australia's largest training and coaching provider for entrepreneurs, The Entourage, which has a community of 900,000 members. Since 2010, The Entourage has helped their members add over $2 billion in value to their businesses. Under his leadership, The Entourage has been awarded the 4th Best Place to Work in Australia, and the Top 50 in Australasia, by Best Places To Work.
Prior to The Entourage, Jack was the co-founder and CEO of MBE Group, a company that assisted SME's in raising money from investors. MBE Group became one of Australia's fastest growing companies and enabled their clients to raise over $300 million in capital.
Along the way, Jack became a high-profiled investor, investing into companies such as QBioticis, eMerchants and founding The Entourage Growth Fund.
Jack has personally trained, mentored and presented live to over 245,000 entrepreneurs and companies including ASX200 companies, SME's, federal and state governments, athletes, NRL and AFL clubs, celebrities, and some of the world's leading entrepreneurs.
He was brought up in the classroom of life, having learnt from some of the world's most renowned psychologists and neuroscientists, to high performance experts in America, studying vedic philosophy, yoga and meditation in the hills of Bali, and absorbing wisdom in the mountains of India at the feet of Great Masters for months at a time. Jack's lifelong research has been integrating consciousness principles with 'real-world' business success, to achieve high performance and fulfilment.
It is this grounding in personal development and psychology, that Jack attributes his business success. This is the first time Jack will be sharing publicly his strategies for maximising human potential that blend together psychology, personal development, consciousness, and high performance.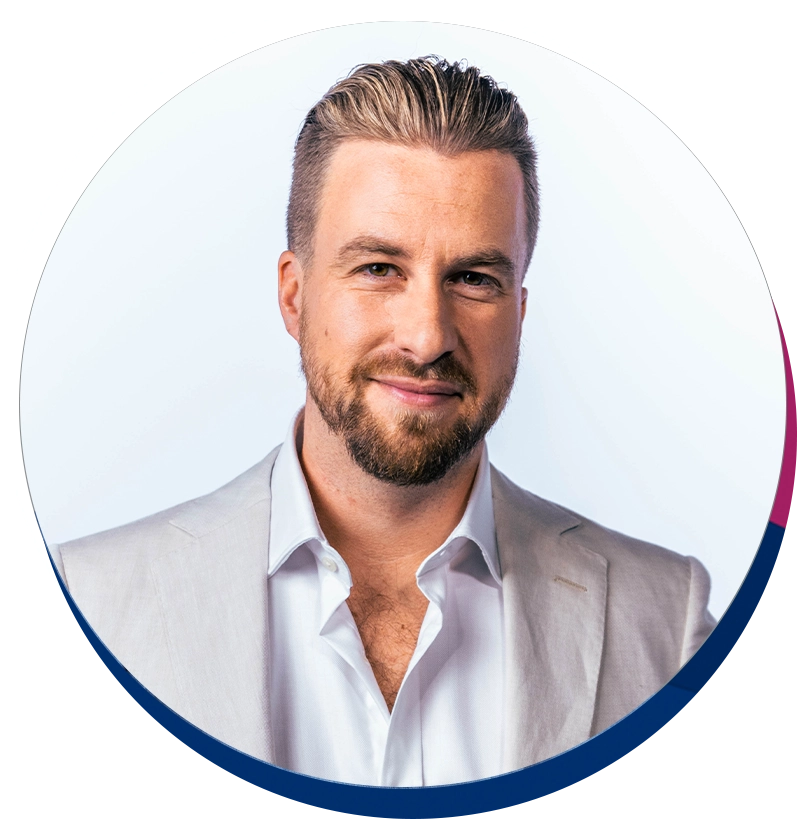 FREQUENTLY ASKED QUESTIONS
What can I expect from the day?
My business is earning less than 6 figures, is this for me?
I'm not a business owner, can I still attend The Elevated Entrepreneur Experience?
I'm really busy at the moment and not sure I can take a full day away from my business to attend, what should I do?
I've attended business conferences, events and seminars in the past, what makes this different?