Free Webinar:
Elevate Your Business with Jack Delosa
With words like 'global recession' and 'inflation' ringing in everybody's ear, it's only normal for everyday business owners to be anxious about the future. However, the fundamental thing to understand is this: recessions are good for businesses!
It's never about what's going on out there. It's always about what's going on in your business and how well you are strategising and executing instead. Are you ready to take action when others aren't and use this time to proactively ensure your business is as strong as it can be?
In this exclusive, free webinar, 5x AFR Young Rich Lister and Founder of The Entourage, Jack Delosa, will give you complete access to the fundamental principles of building an 8-figure business that can scale beyond you.
This is the exact process Jack and our team at The Entourage have used to move hundreds of businesses from 6 & 7 figures to 8 figures. It's your turn now. Join us to find out how.
Why it's vital that you attend this free webinar
The reality is navigating challenges is just another part of our role as entrepreneurs. There is always a struggle, not just in times of crisis, but in everyday life - the market changes, new competitors arrive, key team members leave, a recession hits or a virus prompts an economic retraction like COVID-19.
No matter what challenges you've faced, one thing remains true: you should not be doing business the same way you were 2 years ago. If you are, know that you are missing out on major opportunities to not only make it through these times of extreme uncertainty, but change the trajectory of your and your business' growth forever.
Join 5x AFR Young Rich Lister, Jack Delosa, in this free webinar to discover exactly how you can start to unlock incredible results and future proof your business for success.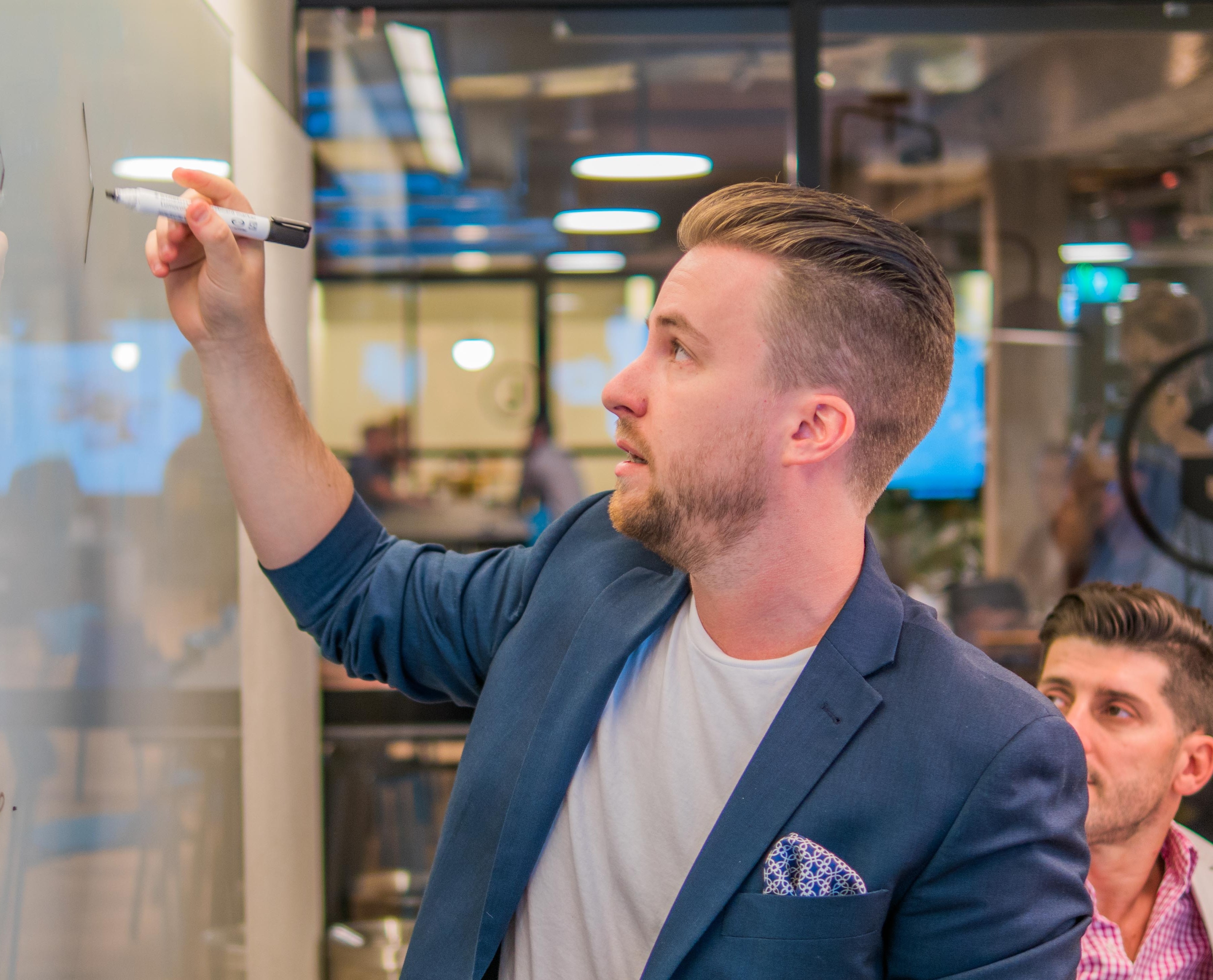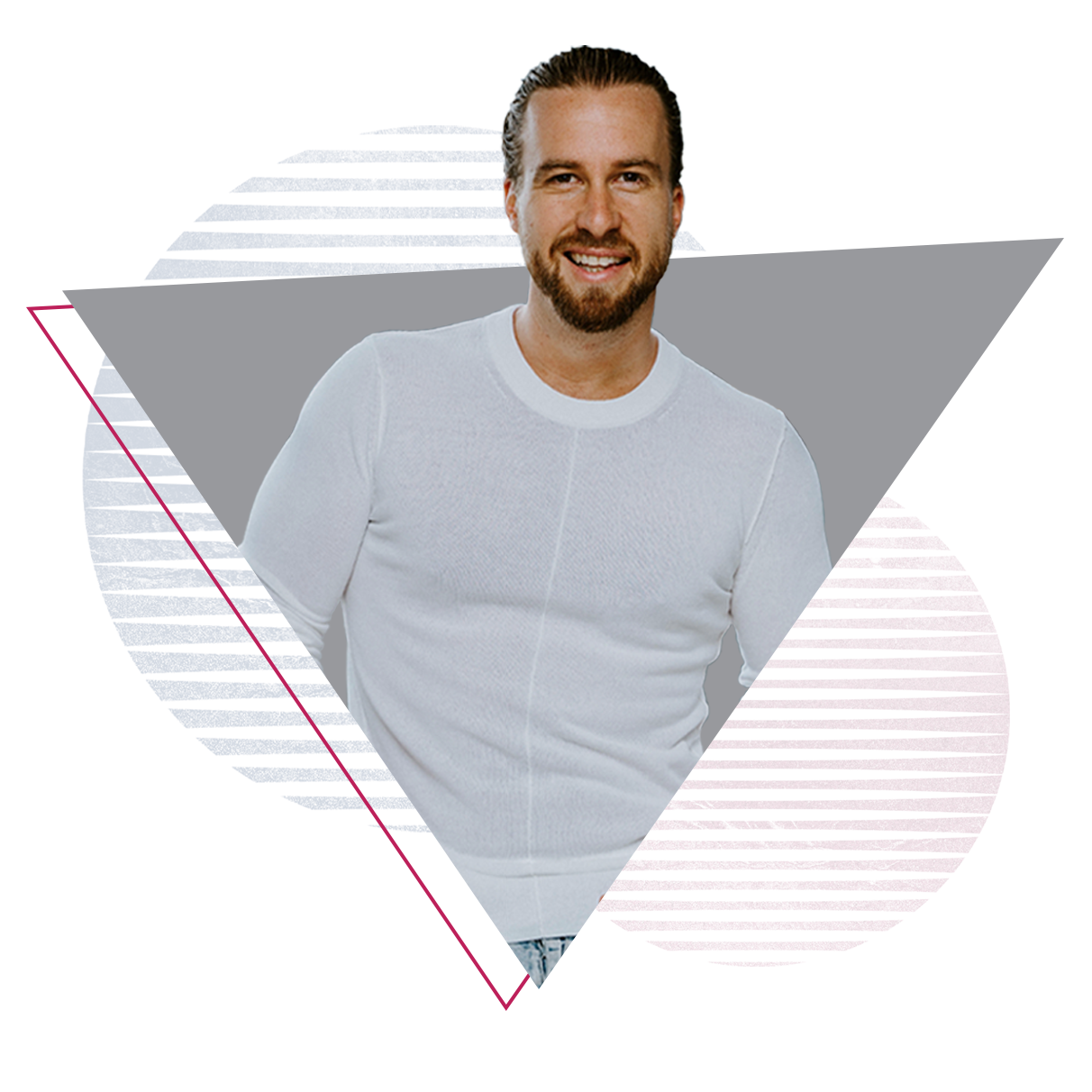 Jack Delosa
Founder of The Entourage. Award-Winning Entrepreneur. High-Profile Investor.
Jack Delosa builds businesses.

He is the Founder of The Entourage, Australia's leading business coaching & training provider. Since 2010, The Entourage has added $2 billion in value to their Members' businesses. Under Jack's leadership, The Entourage was awarded the 4th Best Place To Work in Australia, and the Top 50 in Australasia, by Best Places To Work.

Prior to The Entourage, Jack co-founded MBE Group, which helped small to medium sized businesses raise money from investors. MBE enabled their clients to raise over $300m from investors and would go on to become one of Australia's fastest growing companies.

He is also a 2X best-selling author, 5X AFR Young Rich List Member, and high profile investor in high-growth companies.
What you'll
discover

at this webinar
From Technician to Entrepreneur
Redefine and reprioritise the role you have in your business through The Four Hats model; Technician, Manager, Leader, Entrepreneur
From Business Operator to Business Owner
Discover how to go from business operator to business owner by reaching and passing your leverage point - the point at which the effort you're putting in surpasses the results you're getting out.
From Start Up to Scalable
Discover how to effectively drive and enable growth in your business through the six core elements of your business; marketing, sales, product/service, operations, finance and people.
BUSINESSES WE'VE HELPED...
"When COVID happened, we had less customers in the door. We were completely lost and I just didn't have the answers. I had a call with an Entourage coach and Growth Partner who told me to get my online store ready to go. They made it so simple and clear on how to get it off the ground. Within 30 days, we generated $80,000 in revenue."
Chris Bertuccio
Coco88
"My business was facing an imminent closure because of COVID. We should have closed. The month after, was the biggest month in the history of the business! We did $150,000 and more importantly, all of my staff were put back on full time. Entourage gave me the tools, the know-how, and the contacts to deal with this properly and not let it beat me."
Scott McLaren
Scott Electrics
"The national shutdowns put gyms completely out of business for 3 months.We were looking at a national average of between 10-20% membership loss. But we ended up with no significant membership loss and in fact, hired 10 people during this time. Joining the Elevate program in The Entourage has been by far the most significant change maker for myself."
Montana Rosekelly
Planet Fitness Newcastle
Australia's leading training & business coaching provider
Since 2010, The Entourage has enabled tens of thousands of business owners to accelerate growth, build a business that works without them, and elevate every area of their lives.

We are Australia's leading business coaching and training provider for 6, 7 and 8-figure business owners, and the country's most recognised brand when it comes to paving the path forward for high-growth entrepreneurs. Over the past 12 years, we have transformed more than 3,500 businesses in over 150 industries, and generated more than $2 billion for our Members who paint the list of Australia's fastest-growing companies and most successful business owners.

At our core, we believe that society at large does not enable or equip entrepreneurs to drive growth, innovation and change, despite them being the creators and pioneers that shape the very world we live in.

We're changing that through a new kind of business coaching and training. One that provides a personalised experience that builds both the entrepreneur AND their business by connecting them with elite entrepreneurs and industry experts with proven strategies that achieve tangible results. We walk the path with our community, leading the way as an example to them and a guide to harness their full potential. Our Members' success is our success.

Entrepreneurs, welcome home.