Join 550,000+ entrepreneurs
SUBSCRIBE TO THE PODCAST.
Redefine success with entrepreneur, investor, and Founder of The Entourage, Jack Delosa by subscribing to 'Elevate with Jack Delosa' today.
Join our community to receive all of the newest podcast episodes, exclusive resources, and all updates delivered straight to your inbox.
Featured Episodes.
Latest Episodes.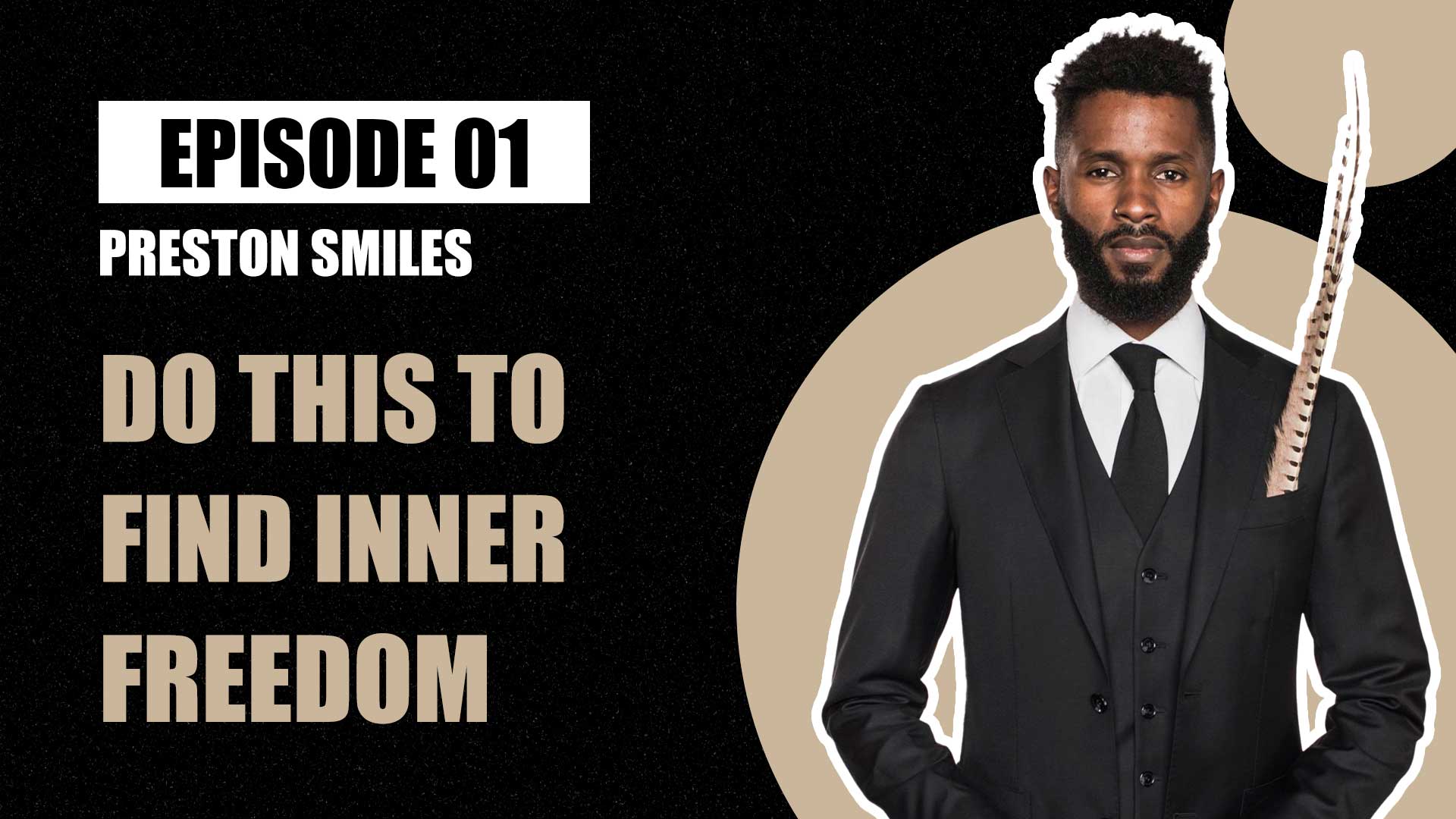 Featured
What happens when you look 'successful' but are falling apart on the inside... Jack sits down for an in-depth conversation about true freedom with..
OVER 1 MILLION DOWNLOADS
Jack Delosa's Podcasts
Agymda
Reading Jack's books, watching Jack on stage and his podcasts have shaped my life. Everything that Jack discusses is so focused on today's issues/challenge and I feel Jack has the ability to reach a place inside of listeners that craves change and ignites that spark or flame to want to grow personally and as an Entrepreneur. So proud and grateful to have met Jack over the years and have him influence my journey.
Inspiring & informative
Andre & Claire
So great to listen to in-depth interviews and pearls of wisdom from Jack and the high quality entrepreneurs on the show. A must listen for anyone in business, no matter what your stage.
Mark55555
Amazing, insightful, inspiring!
Jack Delosa is an incredible young entrepreneur and business owner. His wisdom and insights are well beyond his years. His passion shines through, and his ability to interview and learn from others is second to none.
Articulate, meaningful, refreshing - worth a listen
Hoppyk
Jack's articulate manner and pleasant voice make this podcast easy to listen to. It is obvious that jack has a deeper meaning / purpose driven approach to business - rather than just about making money, which is refreshing on a business podcast. Some swearing which gives some colour to the content. Jack Interviews amazing entrepreneurs and answers questions by other business owners and start ups. I like jacks depth that comes through in some episodes more than others. Definitely his mindset advice and search for meaning and "why" in business is where I find brilliance in this podcast but he also covers nuts and bolts of online marketing and commerce. Jack is an impressive speaker and this podcast inspires me and sets me up for a great mood. Jack has developed some great content here, definitely worth a listen.
Simple
Sunmax BIO Australia - Kevin W
Simple listening, the information is NOT ego driven, rather spoken in a laymans style. Showing that ANY one CAN achieve a dream.Simple, NO B/S . Enjoyable listening
Honest, Truthful & Speaks from the heart.
DIannello
Jack is a very honest and truthful person, who genuinely wants to improve & guide people who want more out of life, business, personal awareness and growth. Jack & his team have helped more people & companies break though to the next level. This comes from personal experience and highly recommend this podcast & The Entourage to anyone who wants more out of life and business. Break though the barriers.R egards David
The magic of podcasts whilst living life!
Zoe-R-B
Loving the high vibrational content of relatable topics Jack that are not only digestible, they can be implemented straight away! As an entrepreneur momma it's vital to multi-task and listening to your podcasts adds to the secret sauce that's been created in the kitchen, and if course a great vino. Love it and great to see the podcasts back and ready to absorb the wisdom as the content is unleashed with potently delish substance. Cheers, Zoe Bell
Unique business teachings, done with heart
Sab_Bab135
Thank you Jack D,Your podcasts and The Entourage team are changing the way I think about my business, now my brain is hearing more of what my heart is saying...It does my soul good, to know there are people who still care about others. You're rewriting the business script, you have such a refreshing and heartfelt approach to business and I'm loving that. Thank you Jack and for The Entourage.
Past guests
Marie Forleo
Host of MarieTV, Entrepreneur & Philanthropist
Oprah called her "a thought leader for the next generation." She was named one of the top 100 Websites for Entrepreneurs by Forbes.com and is the author of the instant #1 New York Times bestseller, Everything is Figureoutable. Marie is the founder of B-School, the online business training for modern entrepreneurs that's helped over 66,000 entrepreneurs, artists, and multipassionate go-getters start and grow their businesses. She's also the creator of the award-winning show, MarieTV, with over 63 million views and hosts The Marie Forleo Podcast, which has more than nine million downloads.
Neil Patel
Best-Selling Author & Co-Founder of Neil Patel Digital
The Wall Street Journal calls Neil Patel a top influencer on the web, Forbes says he's one of the top 10 marketers, and Entrepreneur Magazine says he created one of the 100 most brilliant companies. Recognized as a top 100 entrepreneur under the age of 30 by President Obama and a top 100 entrepreneur under the age of 35 by the United Nations, Neil's helped Amazon, Microsoft, Airbnb, Google, and many more businesses grow through expertise. His marketing blog generates over 4 million visitors per month and his Marketing School podcast generates over 1 million listens per month.
Lewis Howes
CEO of Greatness Media & NYT Best-Selling Author
Lewis Howes is a New York Times Bestselling author, lifestyle entrepreneur, high performance business coach and keynote speaker. A former professional football player and two-sport All-American, he is a current USA Men's National Handball Team athlete. He hosts a top 100 iTunes ranked podcast, The School of Greatness, which has over 300 million downloads and 1000 episodes since it launched in 2013. Lewis was recognized by The White House and President Obama as one of the top 100 entrepreneurs in the country under 30. Lewis has been featured on Ellen, The Today Show, Forbes, and other major media outlets.
SUBSCRIBE TO THE PODCAST.
Redefine success with entrepreneur, investor, and Founder of The Entourage, Jack Delosa by subscribing to 'Elevate with Jack Delosa' today.
Join our community to receive all of the newest podcast episodes, exclusive resources, and all updates delivered straight to your inbox.