Customer Journey Template
Download our free Customer Journey Template
Understand how and when customers interact with your business, allowing you to optimise the customer journey, remove touchpoints, bridge gaps and deliver an experience that will improve your repeat business, reputation and team morale.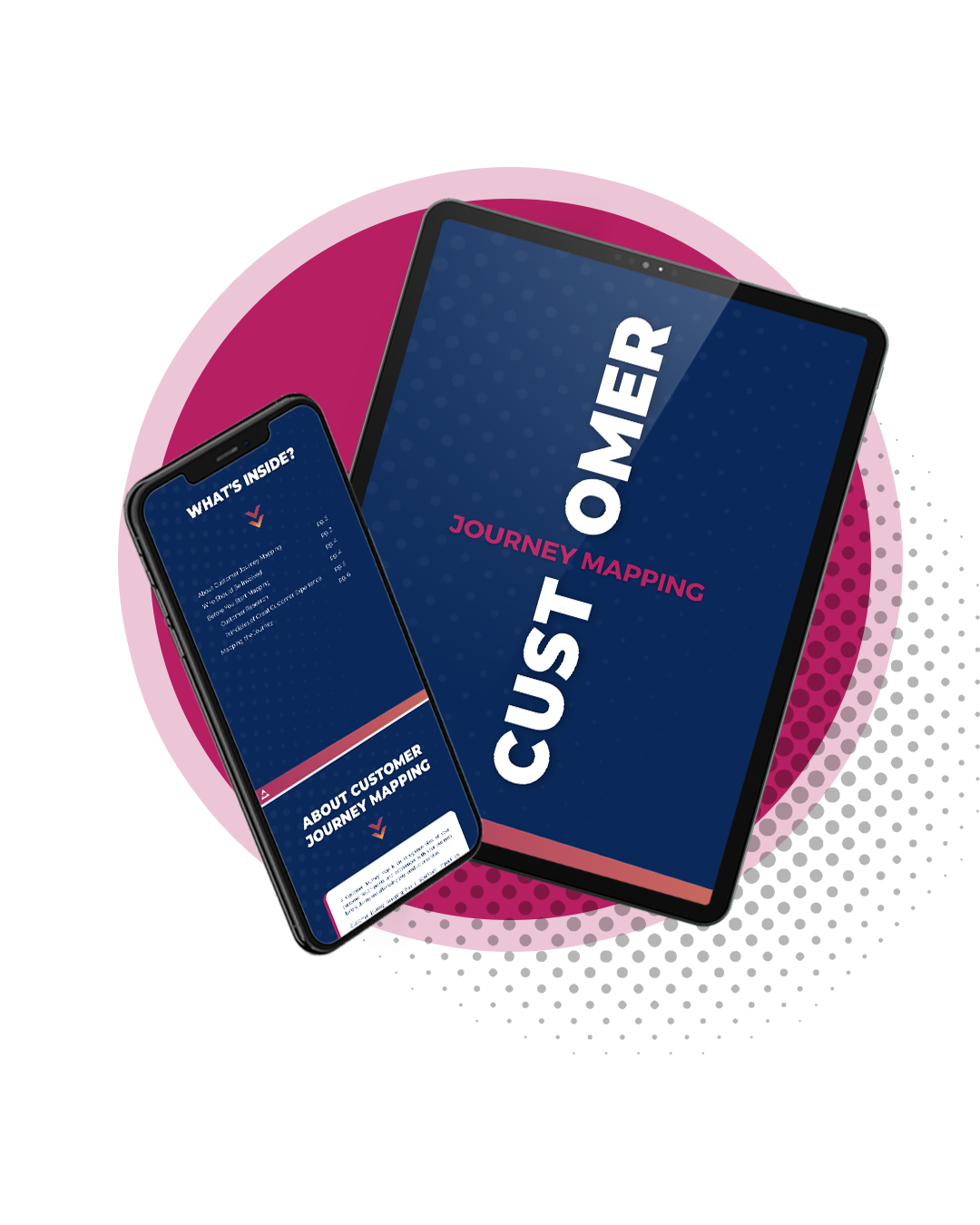 Customer Journey Template for Businesses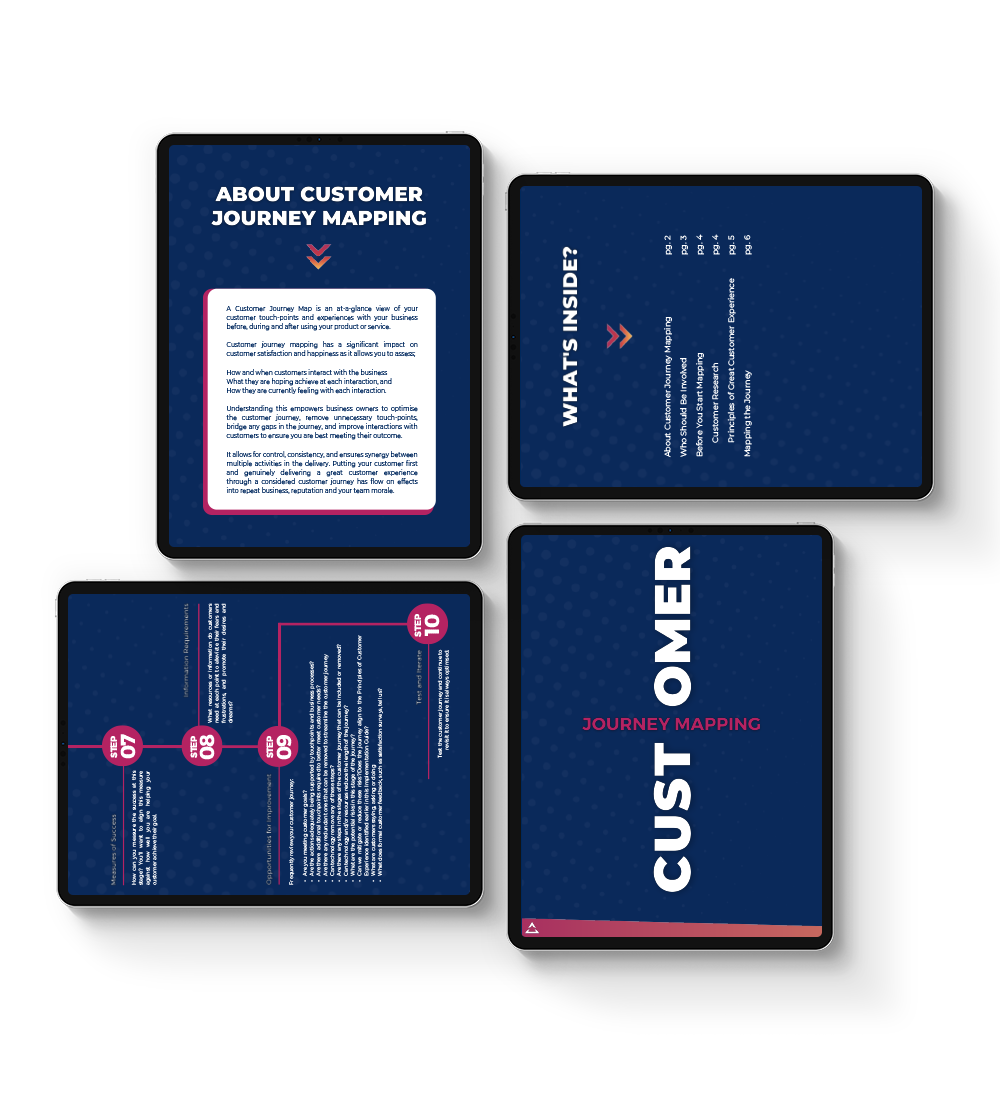 How do customers buy from you, what are the touchpoints, and how do they feel at each stage of the process?
This is what we call the customer journey, and it represents the entire experience as consumers become aware of your business, and eventually become customers. While customer journeys might seem simple at first, they're increasingly becoming more complex. The average consumer now uses 10 channels to communicate with businesses.
A customer journey breaks down how customers interact with your business, every step of the way. It helps you understand the story of your customers' experiences with your business across all touchpoints, where steps can be improved or removed, or where gaps need to be bridged.
A simple customer journey means you're easier to understand and buy from, resulting in repeat business, improved reputation and customer satisfaction, less work for your team and improved morale across your business.
Download your free Customer Journey Template below to give you and your team a 360 view of your current customer journey, and a framework to maximise its potential.
How Can An Improved Customer Journey Help Your Business?
Having a simplified and effective customer journey means control, consistency and synergy between your various activities and channels
If your customer journey is simple, and each step of the process fulfills the customer's need, you'll be easier to buy from and will gain more customers
You'll build a better relationship with your customers, resulting in an improved reputation and repeat business
An optimal customer journey will reduce customer issues and enquiries, reducing workload for your team and improving morale
How To Create Your Customer Journey
Download
Download The Entourag'es free Customer Journey Template & Framework in the links below
Explore
In your newly downloaded digital template, follow the process for mapping out your current customer journey
Review
Review your current customer journey and compare it to the recommended best practice.
Analyse
Identify the unnecessary steps in your customer journey, as well as the gaps needing to be bridged.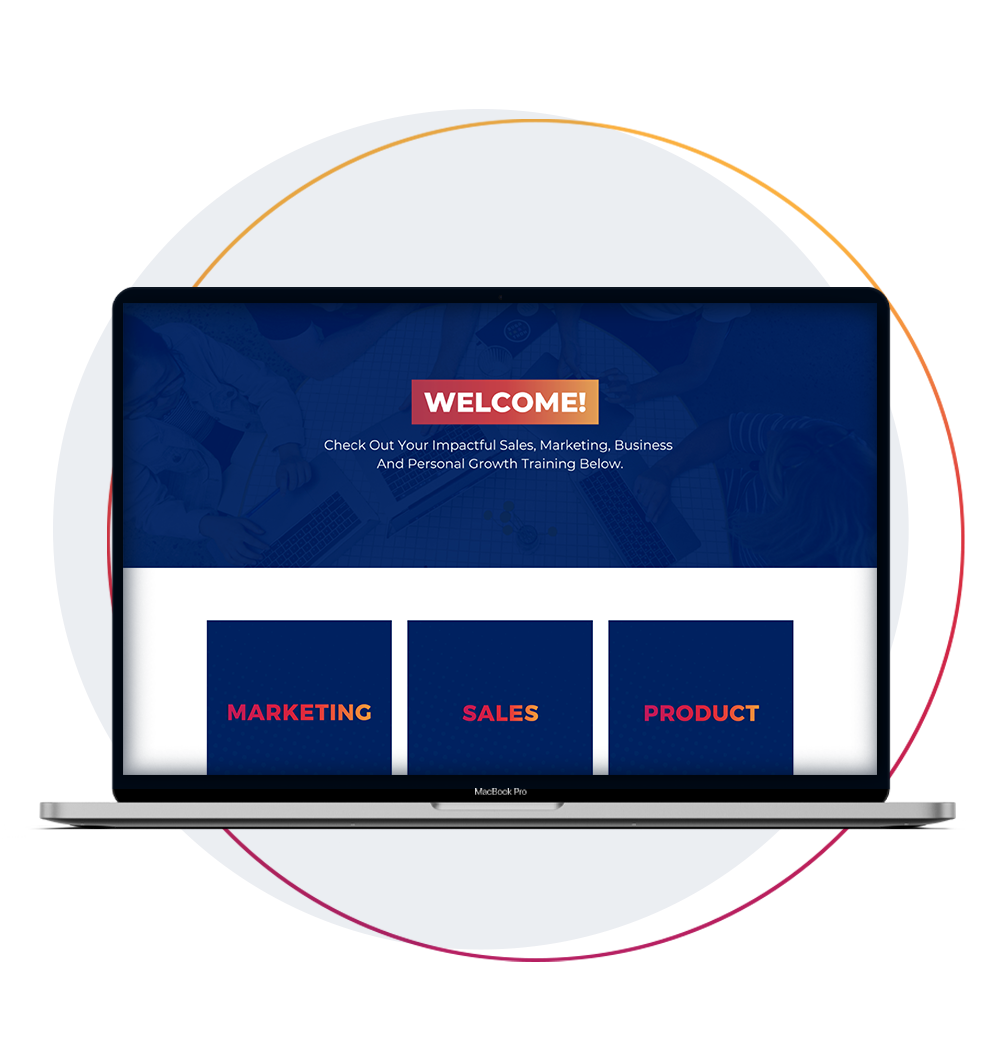 Frequently Asked Questions
Why is a customer journey important?
Why is a customer journey important for a Marketing Plan?
Why is it so important to understand your customer journey?