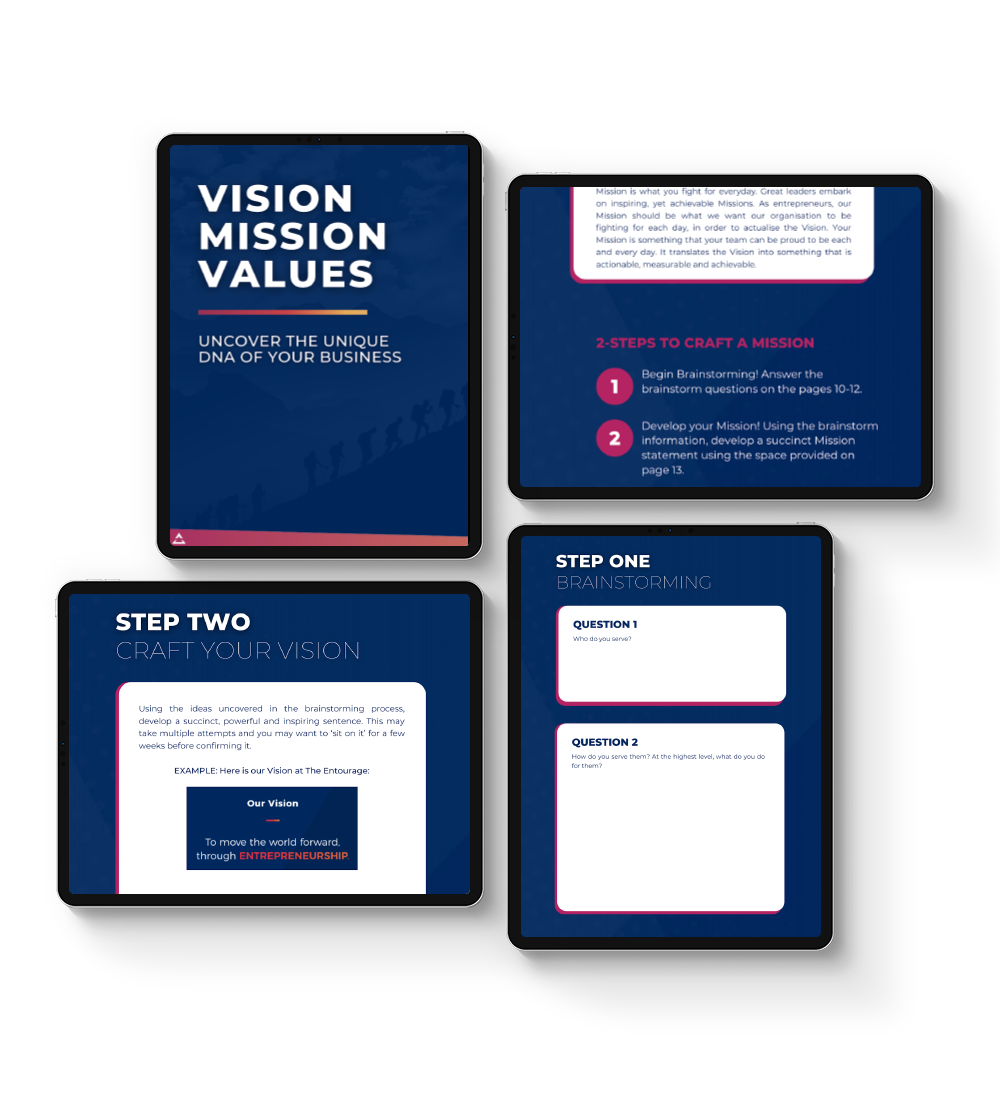 Hold tight - your template is on the way
You've just taken the first step towards crafting your very own vision, mission and values that will define and guide your business.
This template will help you uncover the unique DNA of your business and construct the guiding principles that underpin everything in your business, from the culture within your team, to decision-making and the customer service you deliver.
Building a profitable business is a skill. Let us help you.
Discover your best next steps for building the business you've always wanted with a free business coaching session today.
Gain full clarity on the core growth opportunities and most pressing challenges facing you and your business.
Connect with Australia's leading business coaching and training provider for 6, 7, and 8-figure founders.
Walk away with a roadmap to elevate your business to the next level.