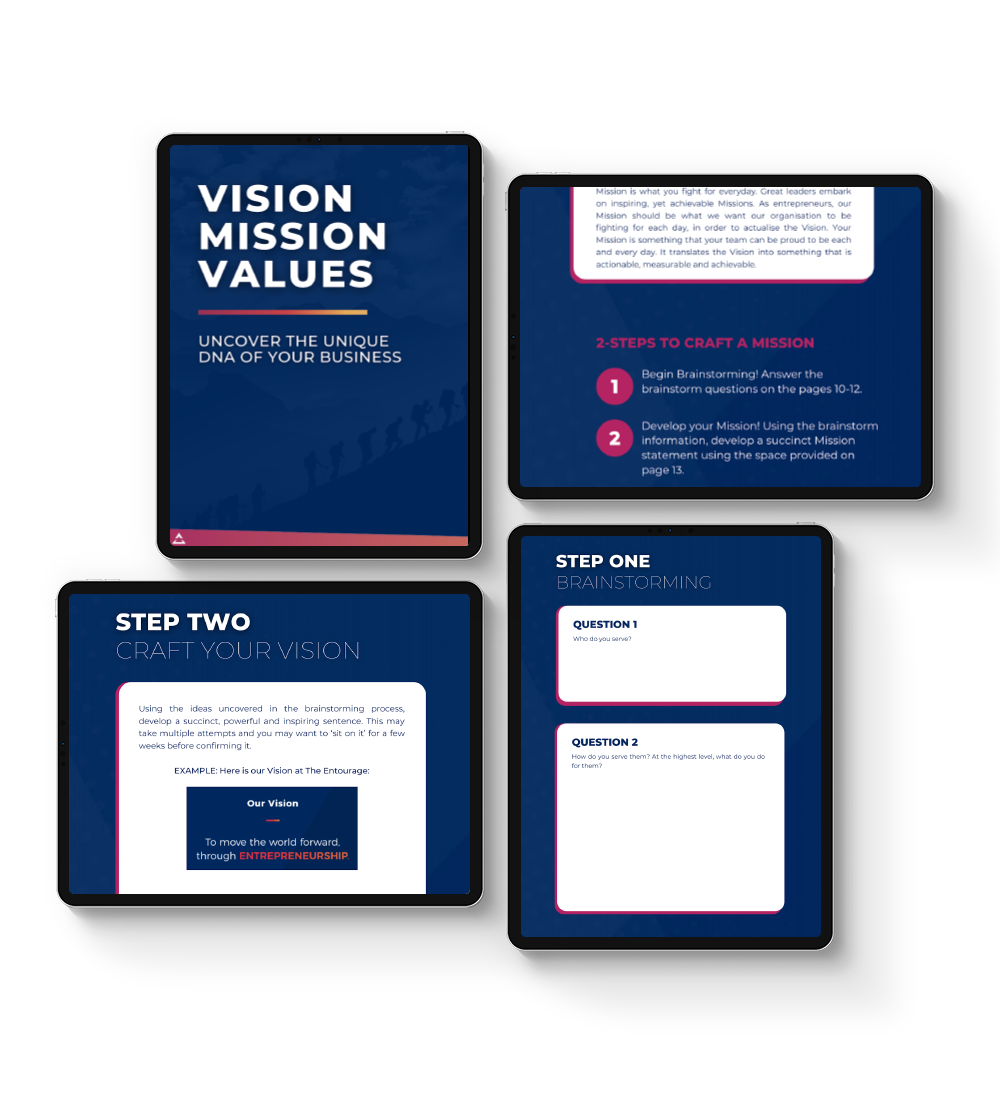 Hold tight - your template is on the way
You've just taken the first step towards crafting your very own vision, mission and values that will define and guide your business.
This template will help you uncover the unique DNA of your business and construct the guiding principles that underpin everything in your business, from the culture within your team, to decision-making and the customer service you deliver.
As the newest member of our community, you've just unlocked a FREE masterclass with Janine Allis!
Let Janine Allis, one of Australia's most successful self-made entrepreneurs and the Founder of Boost Juice, show you how she made it happen in this exclusive masterclass available today.

Over this masterclass, Janine will share with you the core strategies and lessons she's learnt over the past two decades in business. This is exactly how Janine turned an audience of loyal "Boosties" into an army of brand advocates, and grew her empire to over 160 stores servicing more than 50 million customers worldwide.
Get free access to this exclusive masterclass with Janine today.