8 June | 9:00AM-5:00PM

Doltone House, Darling Harbour | Digital Tickets Available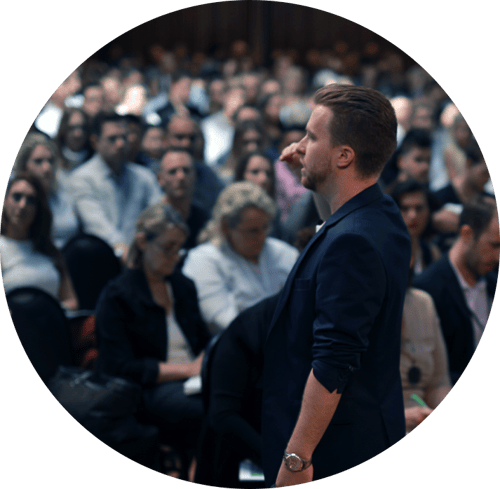 At Unconvention, 6, 7, and 8-figure business owners will learn from a line-up of Australia's entrepreneurial elite, whose businesses have a combined value of $8.5 billion.
At some point in their journey, they were in the exact same place you were in now. What did they do to elevate themselves and their businesses to the next level? They defied conventional thinking, and forged their own path.
Now, it's your turn to think differently, and unsubscribe from the outdated principles that are holding so many other businesses back.
Come to Unconvention, and you'll discover the billion-dollar lessons, stories of resilience and new rules of doing business that have catapulted our speakers and their businesses into the 1% - and that can get you there, too.
After hearing their stories, you won't think about your business the same way ever again. Are you ready to challenge convention?
The
Event

Of The Year For 6, 7, and 8-Figure Business Owners
Uncover Real-World Strategies For Growth In 2021
Now more than ever, the world needs you to throw away convention and think differently. Because if you do what you've always done, you'll get what you've always gotten. This is your opportunity to unsubscribe from the outdated principles that are plaguing business, and discover the unconventional strategies that are enabling growth for 7, 8, and 9-figure businesses.
Catapult Yourself And Your Business To The Next Level
For the past 11 years, amazing entrepreneurial success stories have been born from Unconvention, acting as a unique catalyst for unparalleled levels of personal and business growth. We know the day will offer you the same spark that propels you forward, and that we'll be speaking of your successes at our next event.
Connect With Business Leaders At The Top Of Their Game
This is a once-in-a-lifetime chance to rub shoulders with Australia's most remarkable entrepreneurs, learn how they built their multi-million dollar companies, and how they overcame obstacles business owners inevitably face along the way. These are invaluable lessons you won't learn anywhere else, and that you can apply immediately to your business.
Meet Your Unconvention
Speakers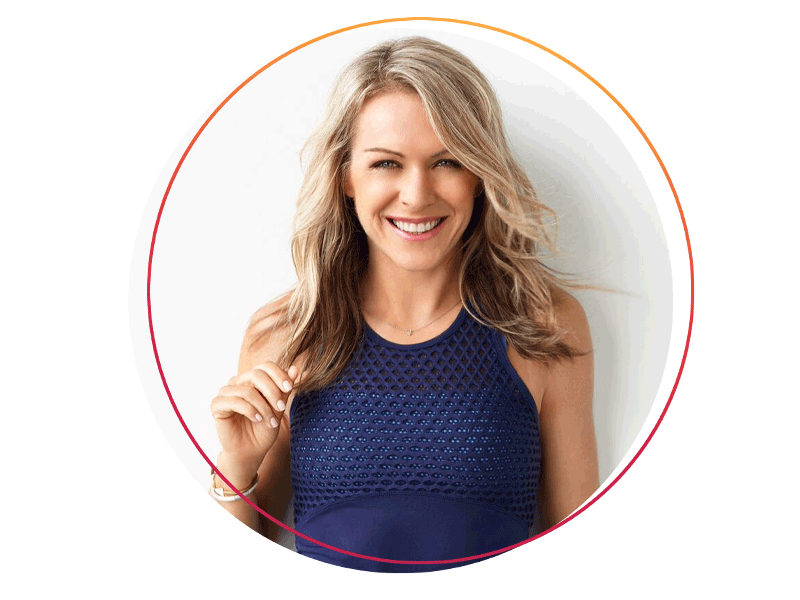 Lorna Jane Clarkson
It takes a special kind of vision to spot a gap in the market, to follow your instinct, develop a skill and grasp an opportunity with both hands.
Over thirty years ago, Lorna Jane Clarkson was an Aerobics instructor in Brisbane, Australia. Frustrated with the boring and unflattering workout fashion of the 1980s, she took a pair of scissors to her favourite swimsuit to discover how it was made, and so the first ever piece of Lorna Jane Activewear began to take shape. Lorna's Aerobics students took notice of her designs and started asking for custom orders. Soon, overwhelming demand lead to opening the first Lorna Jane store.
Since coining the term Activewear, Lorna has spent three decades learning, evolving, listening and leading the way in product design and the normalisation of wearing Activewear everywhere.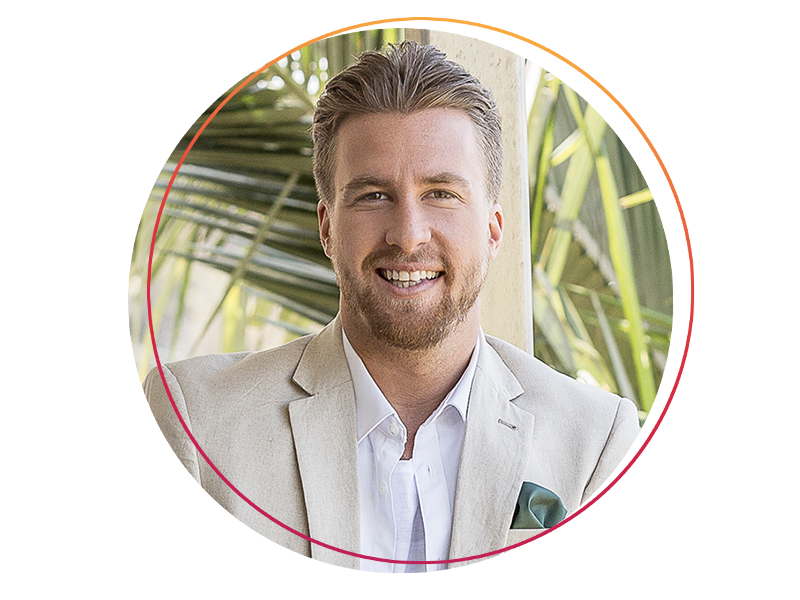 Jack Delosa
The founder of Australia's largest and most effective business coaching and training institution.
Jack Delosa builds businesses. He is the Founder of The Entourage, which has a community of over 500,000 entrepreneurs and small business owners. Since 2010, The Entourage has added $2 billion in value to their Members' businesses. Under Jack's leadership, The Entourage was awarded the 4th Best Place To Work in Australia, and the Top 50 in Australasia, by Best Places To Work.
He is also a 2X best-selling author, 5X AFR Young Rich List Member, and high profile investor in high-growth companies. Jack has contributed to the development of the curriculum for The Branson Centre of Entrepreneurship in Johannesburg, South Africa, and is regularly called upon by the media as a spokesperson for entrepreneurship.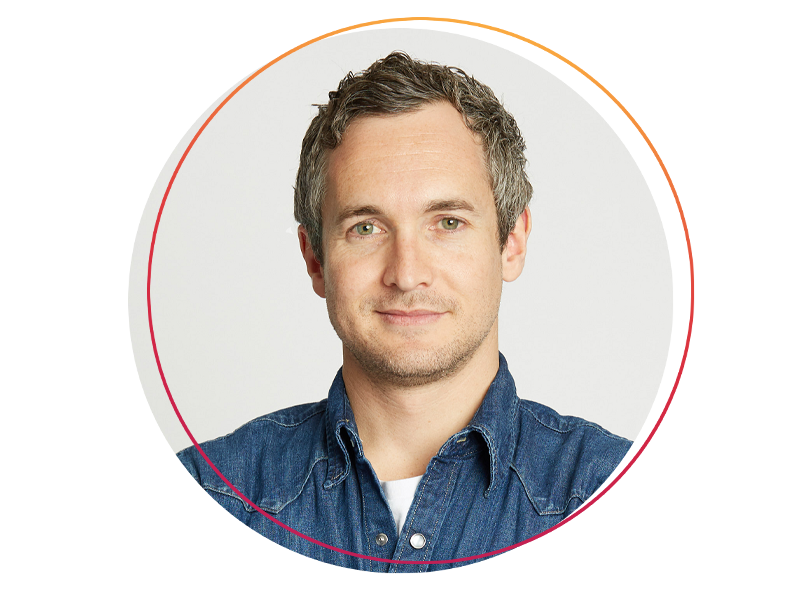 Larry Diamond
Larry Diamond co-founded Zip Co in 2013, and has since overseen the growth of the business from a technology startup to an ASX200 company with 6.4 million users and 45,000 merchants globally.
With Larry at the helm of Zip Co's growth, it has quickly become a leader in the Buy Now Pay Later category, and has operations across the USA, Canada, United Kingdom, Australia, New Zealand and South Africa. In 2021, Larry debuted at #14 on the AFR Young Rich List, with a net worth of $441 million.
Larry and the Zip Co team have bold ambitions for the business to become the first payment choice, everywhere and every day.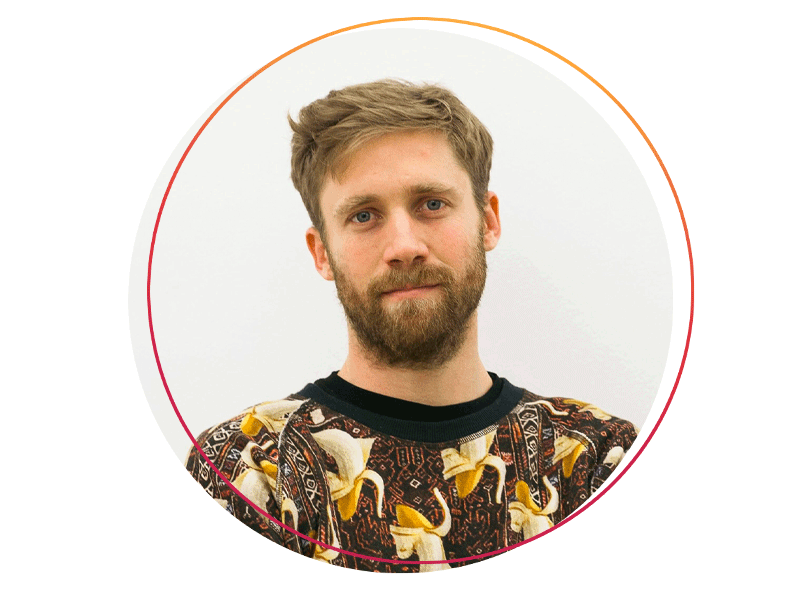 Simon Griffiths
Simon is the co-founder and CEO of Who Gives a Crap, a profit-for-purpose toilet paper company that uses 50% of its profits to build toilets in the developing world.
He took something that everyone needs and used the proceeds to help people in need, and in five years has been able to donate $1.9 million to help build toilets. In 2020 Who Gives A Crap's donations reached $8.3 million. It's no wonder it has already expanded to the US and UK and is set to open in more locations globally.
In 2011, Simon was recognised by The Age's Melbourne Magazine as one of Melbourne's Top 100 Most Influential People and in 2013 he was shortlisted for Young Australian of the Year. He is an outstanding entrepreneur and philanthropist who has built three social enterprises focussed on revolutionising the way society thinks about philanthropy.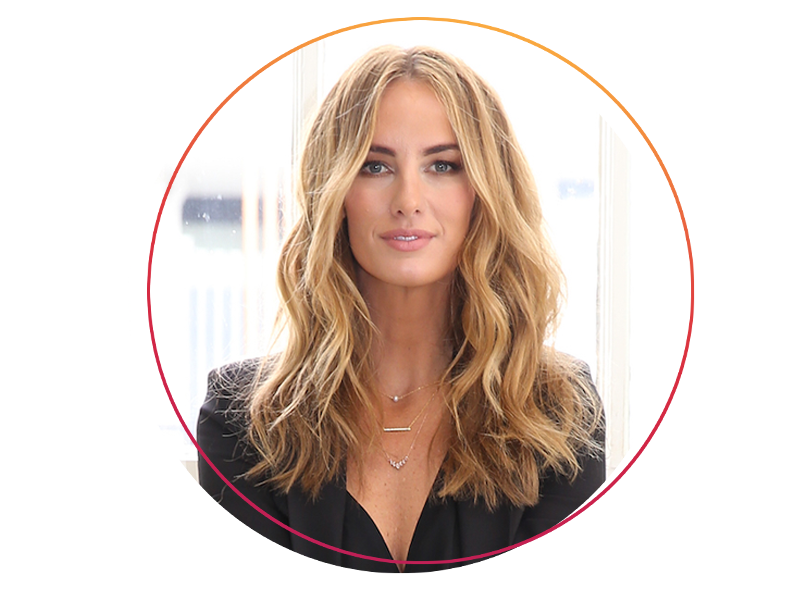 Samantha Wills
Samantha Wills has been in the spotlight as one of Australia's most dynamic and creative entrepreneurs since launching her self-titled jewellery brand in 2004, at just 21 years of age.
Samantha started shop, selling her designs at Bondi Markets. And with the opportunity at Australian Fashion Week, she was able to log $17,000 worth of orders in her first collection.
With an enviable A-List celebrity client list and having offices in Sydney, New York, LA, London, Paris and Tokyo, the SAMANTHA WILLS jewellery brand grew to a $12 million empire. She was named a 'Break Out Star' by The New York Times.
After 15 years, and stating that she felt the SAMANTHA WILLS jewellery brand had achieved all it had set out to do, Wills announced that she was closing the business in January 2019 to focus on her profile work as a speaker, writer and creative. In March 2021, she released her first book "Of Gold & Dust: A Memoir of a Creative Life".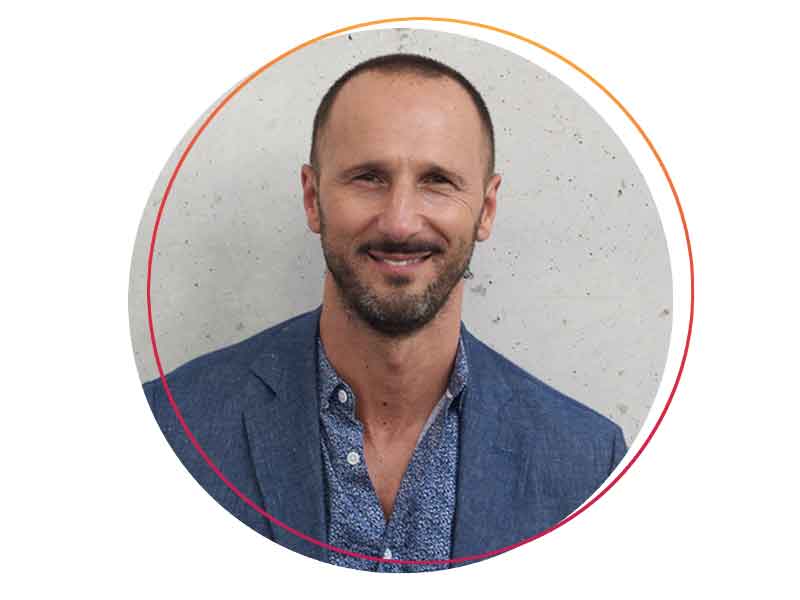 Johnnie Cass
Johnnie Cass is a highly sought out international speaker, training and transformational coach.
Drawing on over 20 years experience in the field of leadership, Johnnie is passionate about helping individuals and organisations surpass their goals.
Johnnie has shared the stage with global powerhouses including Tony Robbins, Les Brown , Warren Dyer, Randi Zuckerberg. Blending the latest neuroscience, critical thinking, emotional intelligence, as well as sales performance to set a foundation for success, he knows that when these foundations are in place and integrated with the right skillset, knowledge and you have a thriving business.
Johnnie has coached and mentored CEOs, executives and SMEs. His sessions are known to be fun, informative, invigorating and at times hard hitting. Having run his own 7 figure business, he knows the day to day challenges that come with growing businesses in a competitive market place.
Tickets To
Unconvention

Sold Out
The speakers, content and sessions of the day are exactly the same for in-person and virtual ticket holders.
In-person tickets, however, are extremely limited and reserved for business owners who are achieving 6, 7, and 8-figures in revenue.
Can't make it to Sydney? Or just starting out on your business journey? Purchase a virtual ticket to Unconvention - you'll get access to the same speakers, presentations, strategies and case studies that are shared on the main stage.
Pre-Release (SOLD OUT)
First Release (SOLD OUT)
In-person: $109

Digital: $49
Second Release (SOLD OUT)
In-person: $159

Digital: $79
Final Release (on sale and extremely limited)
In-person: $209

Digital: $99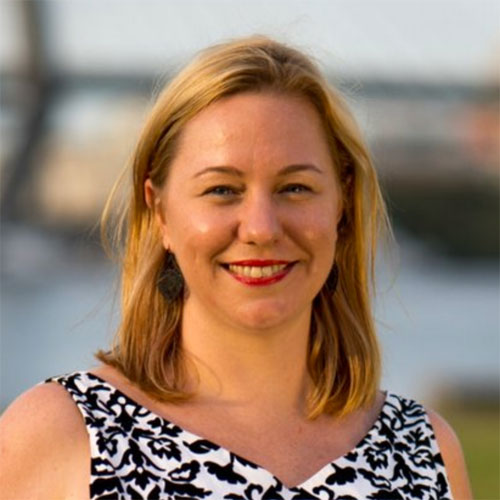 Frances Quinn
Unconvention is for anyone who is looking to get great insights from great entrepreneurs and go on a journey of business or personal growth. I've taken away new concepts and ideas for looking at some of the major challenges I've been facing in my business, and know how to tackle them moving forward.

Tristan White
This is for lifelong learners - The Entourage and Unconvention can provide the learnings for entrepreneurs at every stage of the journey. The energy is electric, it's absolutely something you cannot miss out on.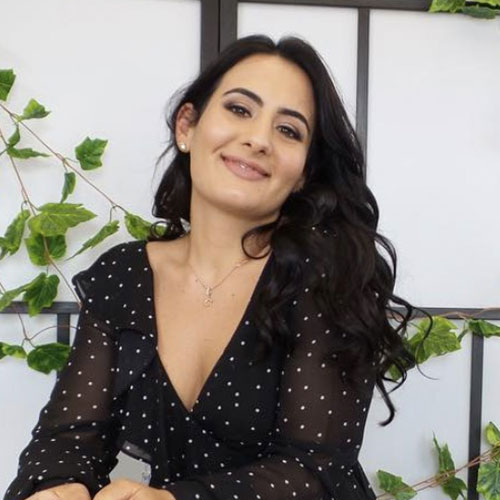 Cassandra Hili
My experience attending Unconvention was liberating. I've been inspired completely. I know where I want to go, and I understand the vision of where I want to take my business in the next few years. If you need that extra support or push to believe in what you're doing, you need to attend Unconvention.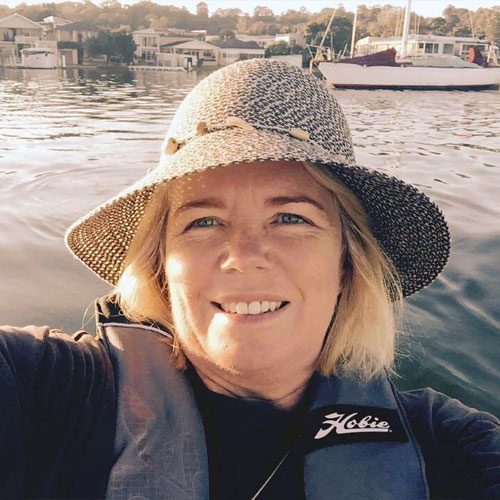 Elly Hurley
Since attending Unconvention, my business has been impacted immediately because I've been able to take action based on what I learnt on the day. My business is growing and moving forward. It doesn't matter what stage you're at, the depth of information that comes out of this event is huge, it can talk to anyone in any business, and at any time in their journey.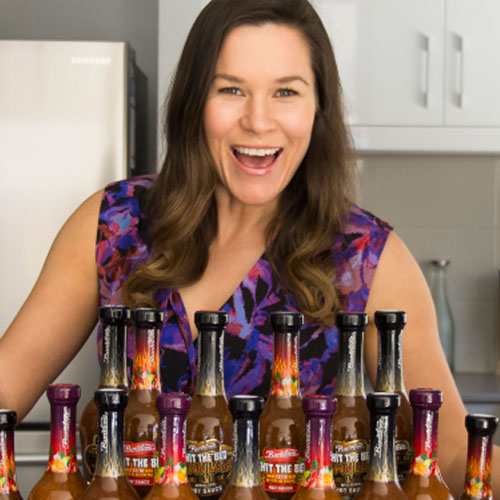 Renae Bunster
I attended an Unconvention back in 2014, and I walked away from the day with one clear takeaway. It was something that Jack Delosa taught me about creating viral content for my business. That was the day my business changed forever. I implemented what Jack taught me that day, and I've since gone on to create Sh*t The Bed Hot Sauce, Australia's #1 hot sauce and condiment. Your business and life can change from just one thing you learn at Unconvention - don't miss out.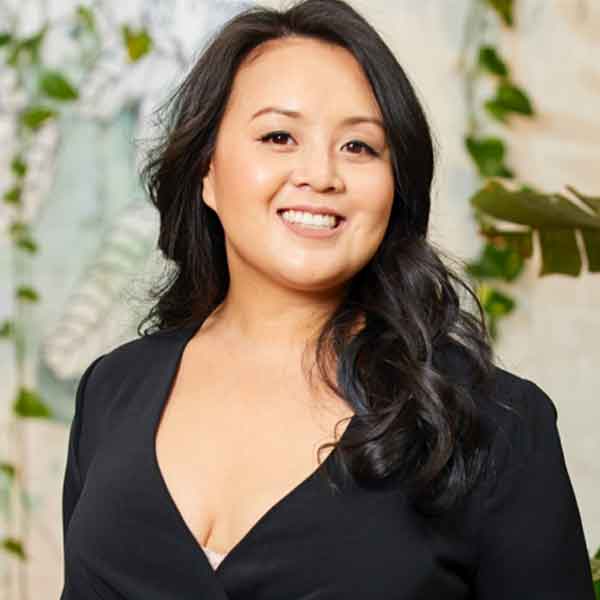 Sheryl Thai
After listening to a couple of speakers at my first Unconvention, I thought to myself, wow, I've met my people. I'd felt so isolated and lonely running a business. I didn't know anyone else in business at that point. At Unconvention and through The Entourage, I met my co-founders for League of Extraordinary Women. I feel like the universe gave me what I needed in that moment.
Agenda
Welcome to Unconvention
Arrive at 8.30AM AEST for a 9.00AM start time
Speaker Presentations
Hear from our high-profile speakers, and discover their unconventional strategies for real-world business growth.
Speaker Presentations
Hear from our high-profile speakers, and discover their unconventional strategies for real-world business growth.
Unconvention Concludes
Get the best next steps so you can take what you learnt today, and put it in a plan to make it happen. Our in-person attendees will be invited to a networking function after the event concludes.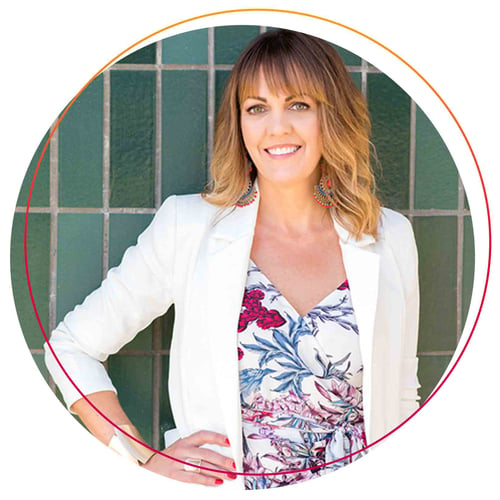 Meet Your Unconvention Host,

Heather Porter
Award-winning entrepreneur, best-selling author and Vision Partner at The Entourage
Heather Porter is a business coach and speaker who teaches online marketing tips to small businesses who want to grow with less hustle.
She got her start managing events globally for some of the world's top speakers such as Tony Robbins. In 2006 she co-founded the Billionaire Adventure Club, where she brought entrepreneurs to work with the Richard Branson School of Entrepreneurship in South Africa, and other social enterprises globally.
She now runs Website Love, a website development and social media agency.
Plus, she is 1 of 9 Facebook Community Trainers in Australia and New Zealand and teaches the Facebook Community Boost program to small businesses.
What can I expect from the day?
I'm not a business owner, can I still attend Unconvention?
My business is earning less than 6 figures, is Unconvention for me?
What is the difference between attending in-person and attending digitally?
Will I get a copy of the slides and recordings from the day?
I'm really busy at the moment and not sure I can take a day away from my business to attend, what should I do?
I've attended business conferences and events in the past, what makes this different?