We can't wait to see you at The Elevated Entrepreneur Experience!
This is a truly unique event. We hope you're ready to discover the transformational strategies in personal development, consciousness, leadership and entrepreneurship that will enable you to level-up and elevate every single area of your life. You will absolutely gain your biggest advantage at The Elevated Entrepreneur Experience.
Keep an eye on your inbox over the coming weeks, as we'll be releasing more information about the event, plus some bonus resources so you can make the most out of your experience across the 2 days.
As the newest member of our community, you've just unlocked 50%

off an exclusive Short Course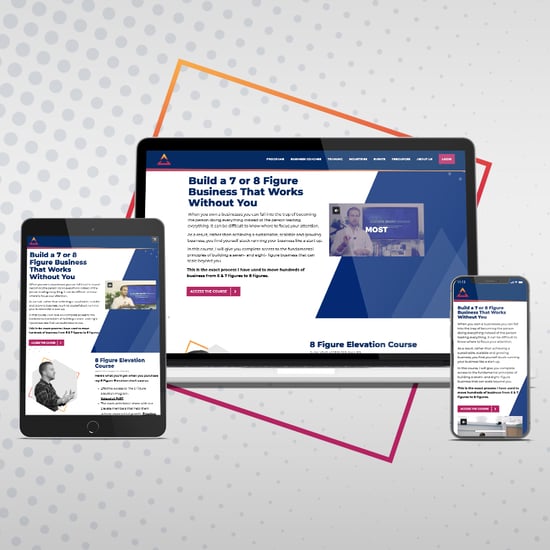 Build A 7 Or 8-Figure Business That Works Without You
A business owner can fall into the trap of becoming the person doing everything instead of the person leading everything. The result? Instead of achieving sustainable, scalable growth, you find yourself stuck running your business as if it were still a startup.
In our exclusive 8-Figure Elevation short course, The Entourage Founder and 5X AFR Young Rich Lister, Jack Delosa, will give you complete access to the fundamental principles, processes and frameworks needed to build a 7 and 8-figure business that can scale beyond you.
Use the code ReadyToElevate to get 50% off the short course and lifetime access today.