THE ENTOURAGE ALUMNI EVENT
RECONNECT

WITH OLD FRIENDS.
REGAIN A

DEEP SENSE OF CONNECTION

.
DISCOVER HOW THE ENTOURAGE CAN CONTINUE TO

SUPPORT YOU ON YOUR JOURNEY

.
We understand just how important it is for you to continue to feel supported and connected. That's why we're putting on an event exclusively for Entourage Alumni: to reconnect with friends old and new in The Entourage community, over beautiful wine and food in a fabulous venue. You'll also get a behind-the-scenes look at the changes we've made to our programs, and the new ways we're helping business owners make even more progress with less effort.
On the other side of this journey, you'll have gone from feeling like you're doing it all on your own to feeling like you are surrounded and lifted up by a community who really gets you.
📅 Thursday 31 August, 6pm - 10pm AEST |

📍

Hotel CBD Club Bar, Level 3, 52 King Street Sydney 2000 NSW
DEAR ENTOURAGER,

After reconnecting with and speaking to a number of our Alumni recently, we've been so humbled to hear first-hand just how much you loved your experience with The Entourage, and the incredible amount of value you got out of your time with us.
But we've also heard that some of you have faced a fair few challenges since your time with us...
That you've got so much to implement but don't know where to start...
And that you're feeling lonely without the support of a community and coach who knows the in's and out's of your business.
That's why we're putting on this event - so we can continue to support you on your journey.
Exclusively for Entourage Alumni, this will be the perfect opportunity to reconnect with old friends and meet other entrepreneurs who are on the same journey as you, and who are acutely aware of the challenges you're facing.
In addition to sharing the latest updates from what's changed at The Entourage, we'll take you behind-the-scenes of our new book, Elevate and share some of its key principles.
You'll also be able to share your business wins and challenges with your peers, and receive guidance from ourselves and other key Entourage team members before relaxing with a glass (or two) of amazing wine to celebrate.
Don't miss out on this incredible opportunity to continue connecting, learning and growing with The Entourage community.
We look forward to welcoming you back.
To your success,

HERE'S WHAT YOU CAN EXPECT TO GAIN FROM ATTENDING THIS EXCLUSIVE ALUMNI EVENT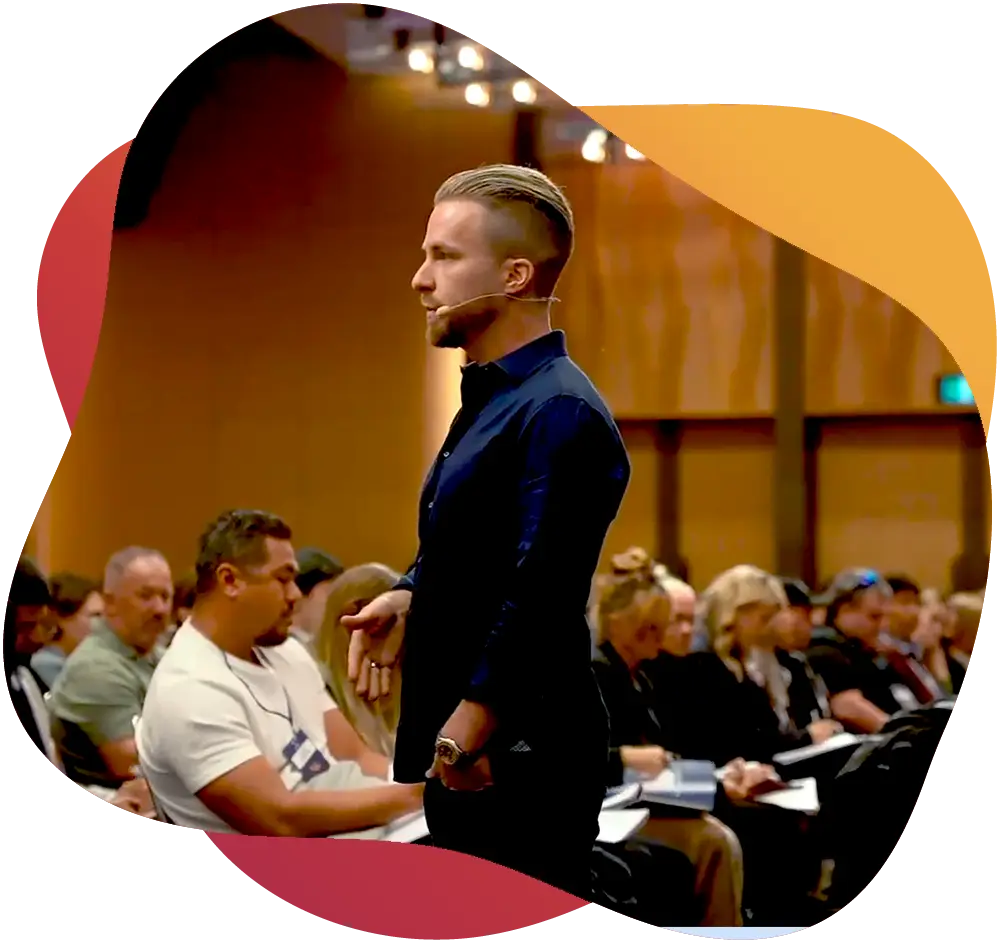 Reconnect with friends old and new in The Entourage community
Get your very own signed copy of Jack Delosa and Tim Morris' new book, Elevate
Discover what's changed at The Entourage, and how we are continuing to support our members achieve more while working less
Food and drinks on The Entourage, in a fabulous location in the heart of the Sydney CBD