YOUR ACCESS TO THE BONUS ELEVATE RESOURCES HAS BEEN GRANTED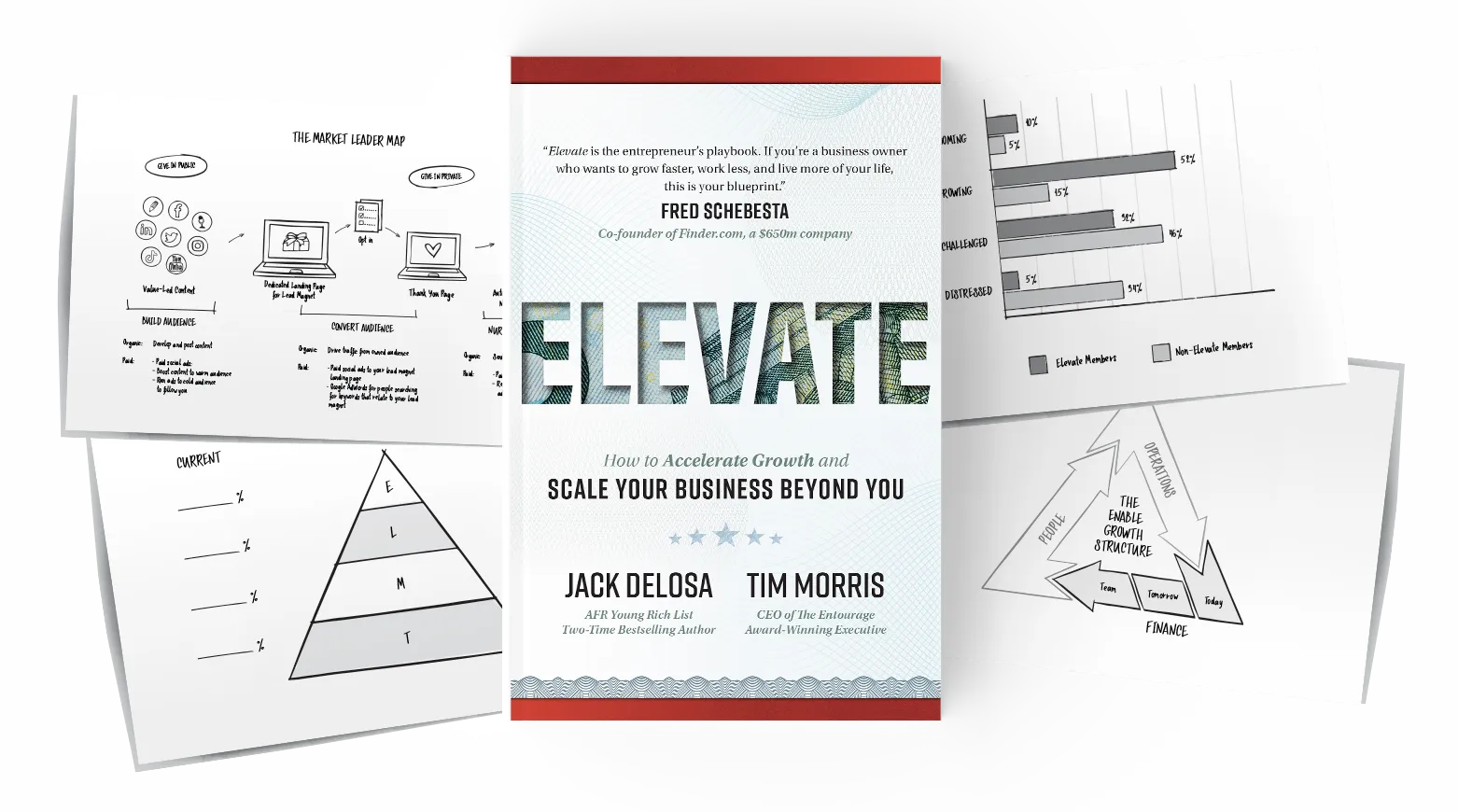 Well done on taking the next step to build the business and life you've always dreamed of. These resources will expedite your learning, and help you implement the core frameworks and strategies from Elevate into your business. By now, you'll have received an email granting you access to the content through our learning portal. Simply follow the prompts in the email to create an account if you haven't already, and you'll then be able to download the content using the link below.
YOU'VE ALSO UNLOCKED EXCLUSIVE ACCESS TO JACK DELOSA'S MASTERCLASS, SALES MASTERY
, are you ready to master sales and double your profit instantly?
When you don' have a defined sales process, you will come up against three problems that stifle the growth of your business: your conversions drop, the time to sale increases, and you won't be able to scale your sales function. You overcome this by creating a "your company way of selling," a methodology that bottles how you and your business systematically and elegantly moves someone from "I'm interested" to "How do I buy?"
In this free webinar, Jack Delosa will share how you can systemise sales in a way that increases your conversions (meaning you make more money from the same amount of work), shorten your sales cycle (which will rapidly accelerate your growth), and increase your average dollar per sale (which will have an exponential effect on the profit of your business).