Elevate your health and fitness
A 360° approach to wellbeing
Enhance your Personal Performance
YOUR 12 WEEK WELLBEING PROGRAM TO BECOME A "HIGH PERFORMING ENTREPRENEUR"
Presented by The Entourage Growth Services and delivered by Greg Stark and the team at Better Being, Australia's leading corporate wellbeing providers, this exclusive 12-week program is created specifically for high achieving business owners.
The program kicks off on the 17th of July 2023 and will provide you with the knowledge and tools to drive improvement across the 4 key areas of your wellbeing.
Movement - Mindset - Nutrition - Recovery
Kick off Your Personal Performance in the new financial year at another level.
""I Definley Feel as though I'm happier now than I was when I began". My Wellbeing Index Score - Went from 75% to 89% in 12 weeks
"
""I liked this program. Gave me an opportunity to collectively think and review all aspects of my physical and mental wellbeing. I got a lot out of this program and enjoyed the regular 1-on-1 catchups."
BETTER BEING HAVE WORKED WITH A WIDE VARIETY OF AUSTRALIAN BUSINESSES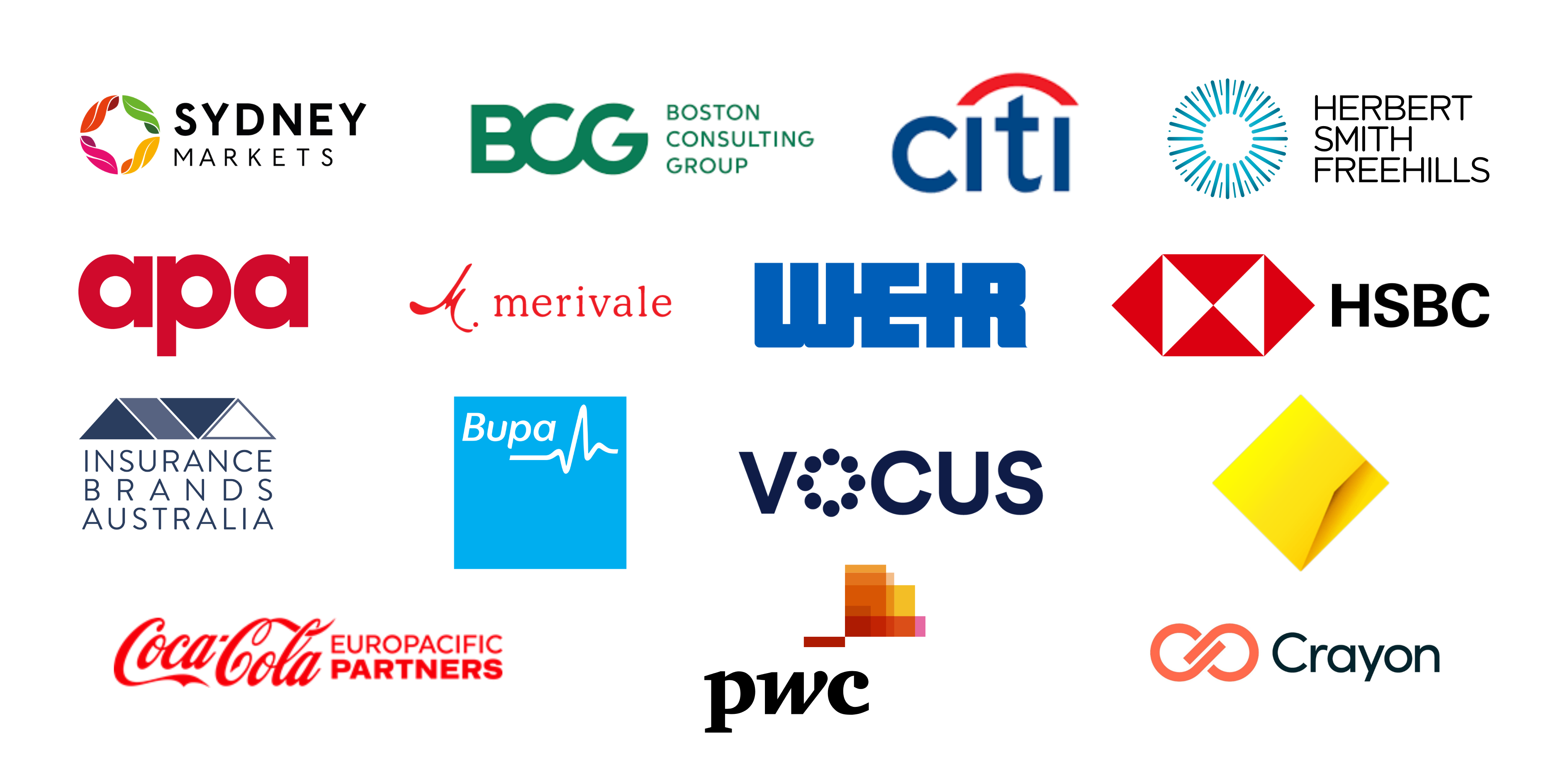 Perfect for time poor entrepreneurs who feel burnt-out, overwhelmed and isolated.

The High Performance Program is specifically designed to help high achieving
individuals re-engage with their wellbeing, increase their energy levels, health and
fitness and break through to the next level of performance.
THE HIGH PERFORMANCE PROGRAM IS BROKEN UP INTO 4 KEY ELEMENTS:
1. WORKSHOPS: Presented live and exclusive online, packed with interactive and meaningful content and the tools you need to improve your wellbeing.
2. HEALTH COACHING: 1:1 virtual coaching is a core part of the program and is key to its effectiveness you will be assigned your own university qualified health coach to discuss your wellbeing and develop your individualised plan.
3. GROUP EXERCISE SESSIONS: Delivered by our university-qualified coaches online, we offer weekly exercise classes which incorporate different styles of movement to help create team cohesion and connection.
4. A BETTER YOU ONLINE PROGRAM: Using evidence-based science, the A Better You platform provides engaging and practical advice to help you reach your potential and accomplish your goals.
Join your fellow business owners or complete the program with your team as you go through the 12 week program together. Your ability to lead your business and for your team to perform effectively comes down to how well your are all feeling and how well you all perform. Kick off FY 2024 on the right path to improved performance and wellbeing.
Let's get to work.
Tom Moffatt
Head of Growth Services - The Entourage
LEARN AND IMPLEMENT THE HABITS AND BEHAVIOURS THAT HAVE TRANSFORMED THE WELLBEING AND PERFORMANCE OF SOME OF AUSTRALIAS LEADING BUSINESS OWNERS AND CEOS.
This is the program that will enable you to significantly drive your personal and teams performance into FY24 and beyond, the holistic and supported approach makes sure that you and your team are taking care of the elements of each individuals personal performance as much as you do your business.
Movement Matters
A busy schedule makes it hard to find time for exercise, however the body requires movement to thrive physically and psychologically. Through a variety of group exercise classes and personalised guidance from expert coaches, this program will help you achieve your fitness goals.
Mindset Sets You Apart
Your mindset plays a critical role in your success, don't let negative self-talk, or self-doubt get in the way. The High Performance program will help you develop a growth mindset, overcome limiting beliefs, build resilience and stay motivated even when facing challenges at work or in life.
Nutrition Fuels Performance
Constantly on the go, reaching for convenience foods to fuel your busy schedule? What we eat not only impacts our body, but how we think, feel and perform. Learn simple tips to develop healthy eating habits that fuel your body and mind. Find the fuel that works best for you.

Recovery Prevents Burnout
Don't let burnout and fatigue dictate your life. Recovery is a key factor in enhancing your focus and productivity both at work and at home. Discover how mindfulness, better sleep and taking breaks can speed up your performance. Don't settle for your tired best.



Please complete your details below to sign up

Not Sure If This Program Is Right For You?
Schedule a free call with Greg to discuss what this course can do for you and answer any questions you might have
MEET THE CREATOR, GREG STARK
Greg is the Founder and Director of Better Being - the leading educators in health and fitness for those leading a busy corporate life. He is the go-to coach for stressed out corporate executives who are high flying and time poor. He consults and presents regularly on workplace wellbeing for the likes of PwC, Herbert Smith Freehills and Commonwealth Bank and has worked with top athletes and CEO's of some of Australia's leading corporations. He is author of Sweat Equity and a leading health expert across CEO Magazine, Sporteluxe, Mens Health, The Australian, and many more.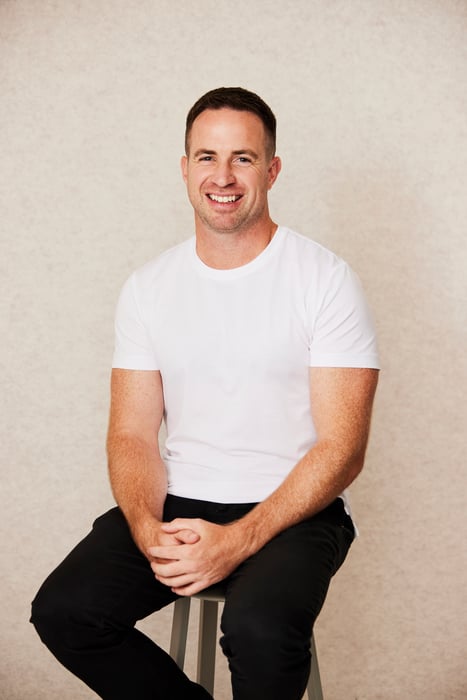 FREQUENTLY ASKED QUESTIONS
How does the program work?