Business Coaches for Construction & Trade
"We used to work 16 hour days, now, we're in the office just 6 hours a day."
Steven and Simon, Outdoor Vision Landscaping
Do you feel like, if your hands aren't dirty, then things won't get done? This mindset will only limit the growth of your trade and construction business. It's time to scale what you already started. At The Entourage, we help trade and construction businesses such as Outdoor Vision Landscaping get their hands off the tools and into their business through our business coaching programs.
Steve Gatter & Simon Wellard, Co-Owners of Outdoor Vision Landscaping

Signs that a
construction & trade

business needs a business coach
Are you sick of long days on the tools followed by nights spent on business admin? When you started your trade and construction business, you dreamed of freedom, but as your business has grown, you feel as if you've bought yourself another job. You're spending all of your time and energy in the business, but never giving yourself time to work on it. You know you'd benefit from having a support system who truly understands what the small business owner journey entails and who can share with you their learnings in growing and scaling their own businesses. Does this sound like you?

With the help of a business coach by your side, you'll have the right resources, tools and knowledge to take your business to the next level. As Australia's leading coaching and training provider for business owners, at The Entourage, you'll not only get all of this but you'll also access to an entourage of coaches, industry experts, and advisors to help guide you in the right direction. Having transformed thousands of businesses already across 150+ industries, our members have been able to turn their business into one that no longer requires them to be on the tools anymore simply by helping them overcome their construction and trade business' specific challenges including:
You're stuck in the day-to-day operations
From bookkeeping to training your staff, meeting clients and getting the jobs done, you're spread so thin that you're not able to give anything your full attention. You feel like, if you're not getting your hands dirty, things won't get done. But this has to stop.
Finding (and keeping) good staff
To grow your business beyond you, it's always a question of WHO, not how. But it's so difficult to recruit and retain reliable staff - and this could be damaging for any small business owner. How can you bring on people who won't leave you in the lurch?
You need a marketing & sales plan
All growth is marketing and sales led. You know that in order to reach more people, find more customers and grow, you need a fool-proof marketing and sales strategy, but you don't know the strategy or tactics required to get started.
Choosing the right technology
Is your technology enabling your business' growth, or limiting it? Trade and construction businesses that want to grow need to be built on and supported by the right technology stack. Can you say yours is?
You don't have the right support system
You know you'd benefit from having a network of like-minded entrepreneurs who understand the entrepreneurial and small business journey, and who could act as accountability partners to help you see through your goals.
You want guidance but don't know where to look
You don't have the capacity or bandwidth to test and fail right now. You want to learn what you need to do...and what not to do from mentors who are where you want to be.

Trade & Construction Success Stories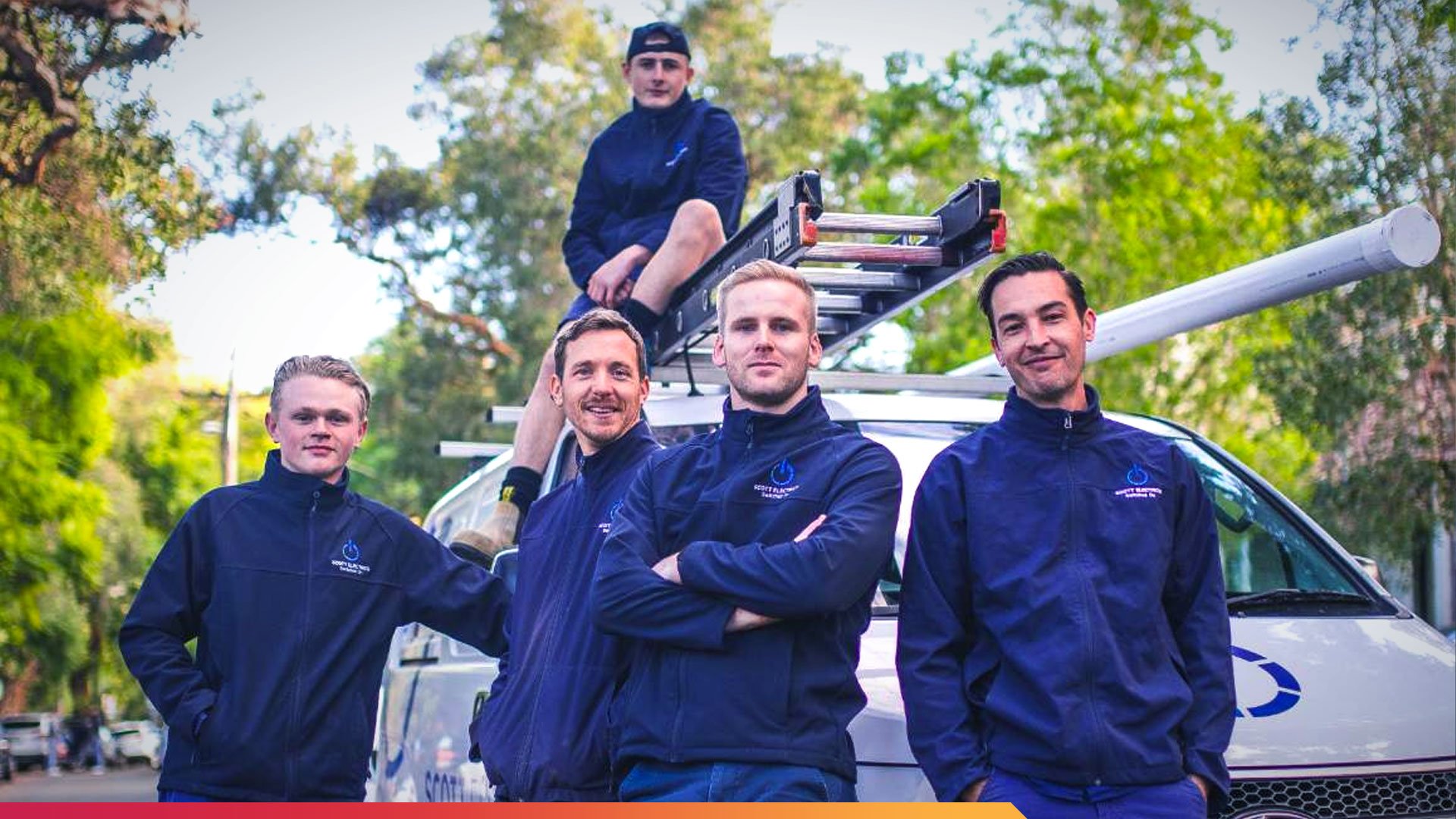 Scott McLaren did his biggest month ever of $150,000 with The Entourage's help
3 years after starting Scott Electrics, Scott McLaren felt that while his business was doing well, he was stuck in a 'find the job, do the job' mentality, meaning he was doing everything as the business owner. He knew he had to change something.
Scott joined The Entourage's Elevate business coaching program, immersing himself in the knowledge and expertise of the community to immediately see increased results. And even at the height of the pandemic when the business faced near imminent closure, through the help of his business coach, he was able to secure his biggest month ever of $150,000 and put all of his team back to work.
Discover your best next steps for building the business you've always wanted with a 30-minute free call.
Gain full clarity on the core growth opportunities and most pressing challenges facing you and your business.
Connect with Australia's leading business coaching and training provider for 6, 7, and 8-figure founders.
Walk away with a roadmap to elevate your business to the next level.
Who are these Discovery Sessions best suited for, and what can you expect to get out of this 30-minute free call with one of our experienced Entrepreneur Development Managers? Learn more about our Discovery Sessions here.
Our
unique

coaching process
Building a business is a skill, and it's a skill we can teach you. Tailored made for your business's current size, challenges and needs, you'll find no other business coaching program like ours. With three key programs for the different stages of business, our main programs, Accelerate and Elevate, feature 1-on-1 coaching with our experienced business coaches who will lead you through a guided 12-month roadmap, as well give you access to workshops, webinars, and events led by industry experts and Australia's leading entrepreneurs.

Online access to the world's best entrepreneurs and experts to start, run and grow a profitable business anytime, anywhere.
Short Course

Australia's only business coaching and advisory program exclusively for 7 and 8-figure founders.
Elevate

Business coaching & training program for business owners who want to accelerate their growth from 6 to 7 figures.
Accelerate
Frequently asked questions
Will I have a construction-specific business coach?
How can a business coach help me grow my construction business?
What will a business coach help me with in my construction & trade business?
What are the signs I need a business coach for my construction & trades company?