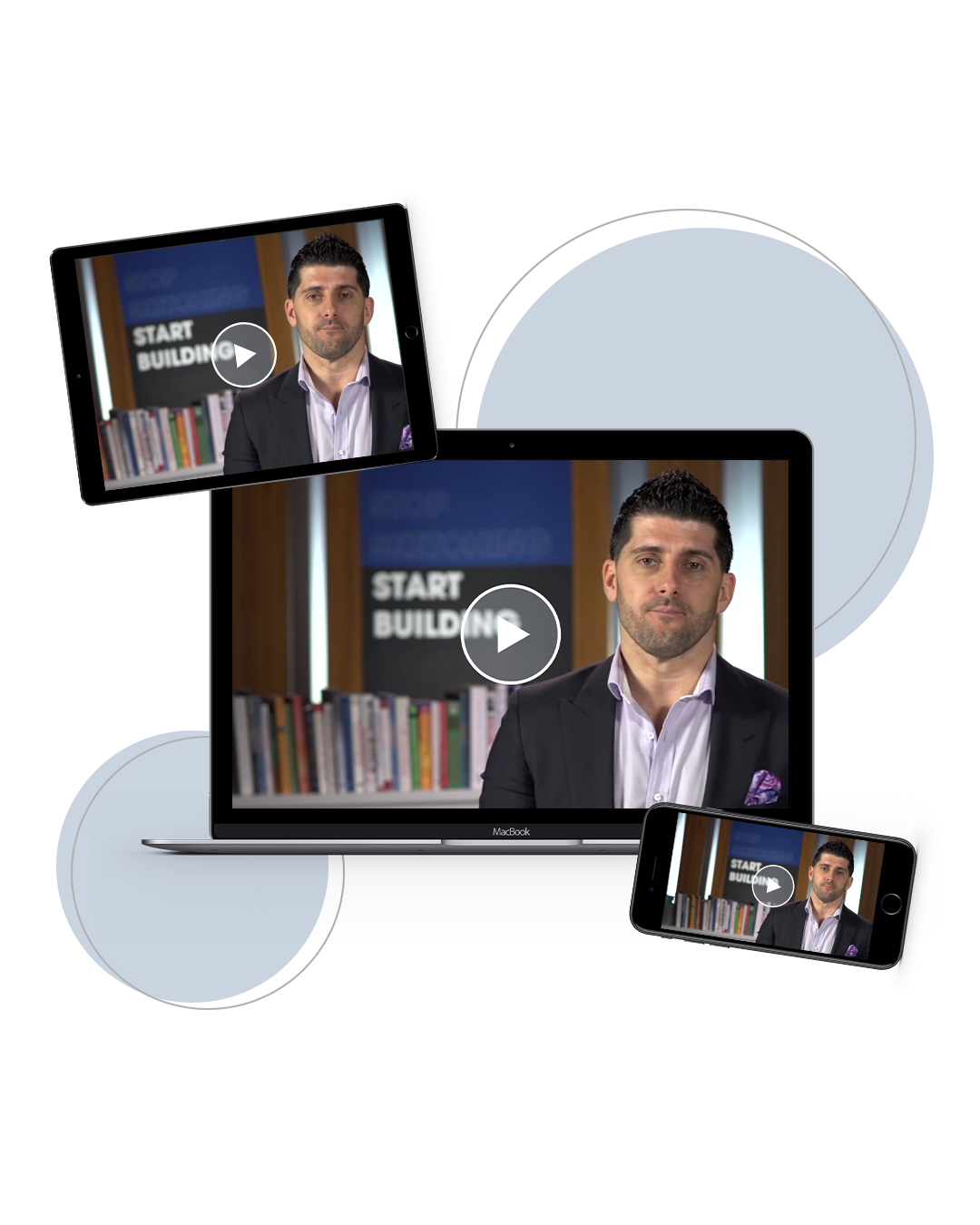 8 Steps To Sales Mastery
The most expensive mistake you can make in business is not having a structured sales process. One that moves a prospect through a natural sequence that proactively eliminates potential objections, creates massive trust, connects with the person's direct buying motivators and incentivises them to make a purchase.
In this exclusive short course, Australia's leading sales trainer, Petar Lackovic, will take you through the 8 Steps to Sales Mastery, which will help you understand the exact psychology of your consumer and how you can help them to buy more, without you having to 'sell'.
This is the exact sales methodology we have used to move thousands of businesses from 6 and 7 figures to 8 figures in our exclusive Elevate program.
What's included in the
8 Steps

To Sales Mastery course?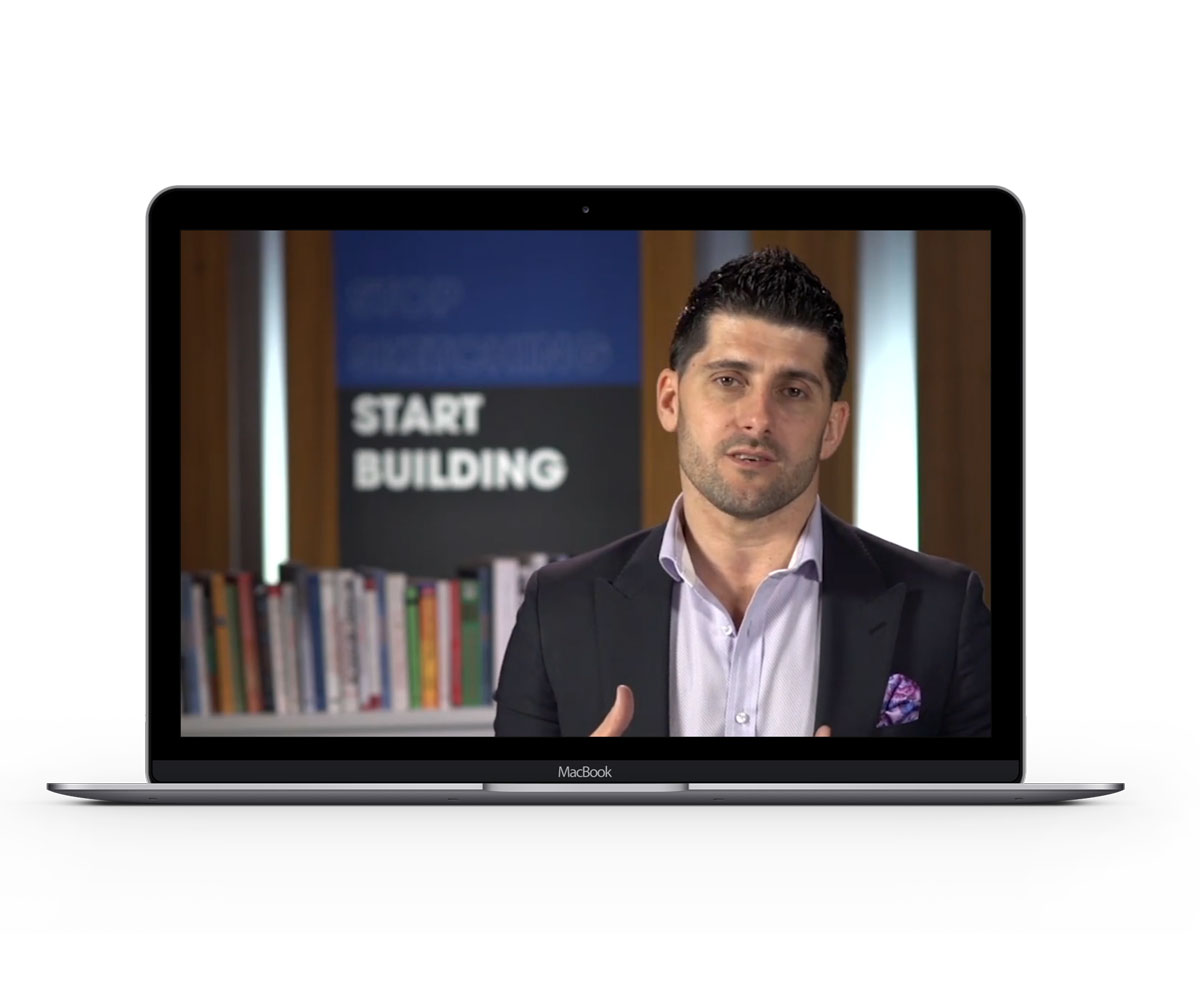 Access to 8 modules and 9 bonus videos that will outline the exact process you should follow to maximise sales
Get lifetime, unrestricted access to this course so you can learn anywhere, at any time, and at your own pace
Access the exact frameworks, strategies and principles we teach our elite Elevate Members to develop a sales process that is scalable and sustainable
A bonus 30 minute Discovery Session with an Entourage Entrepreneur Development Manager, so you can gain clarity on the core opportunities and challenges facing you and your business
All this is valued at $497 - but you'll get it for free
The
8 principles

you'll learn
Positioning Strategies
How you position yourself throughout the sales process is critical in modern-day selling. Understanding how to position yourself in a manner that attracts people to you will create a sales process that is non-salesy.
Presentation Strategies
You don't need to be uncomfortable when it comes to presenting the cost of your product or service, but you need to learn how to 'own it' and stand out from your competitors.
Opening Strategies
How you open your communication with your audience, from answering the phone to emails, or any form of customer interaction, is critical to converting more customers.
Challenge Strategies
In the world of old-school selling, this is called 'overcoming objections'. In today's world, where we don't want to be salesy, there are no objections - just challenges. We need to take ownership of any challenge that comes up and understand that we are ultimately responsible.
Buying Strategies
Understanding the buying motivators that your customers are feeling is the most important step in any sales process. The perfect scenario is for your customers to tell you what they need, which in turn makes them want to buy from you.
Starting Strategies
Forget about closing the sale. You are starting a relationship with your customers, a relationship that you want to keep open. There are crucial steps to converting more people and hitting a higher starting (closing) percentage.
Solution Strategies
Learn how to present your product or service in the most compelling way where price is insignificant and your customers become desperate to buy from you because it provides a solution to their problem.
Referral Strategies
It should be the focus of every entrepreneur to keep the sales process alive without having to spend too much money on marketing and advertising. This is the final and the most critical part of creating an attraction model in our business.
Are you ready to learn
sales mastery?