#1 Business Coach in the Northern Beaches
"We increased our profits by 6x in 6 months!"
Kate Prior, face2face Recruitment
The Entourage has coached 3500+ businesses across more than 150 industries
Business coaching & training that has generated $2 billion in revenue
Global community of 500,000+ entrepreneurs & business owners
Business Coaching in the Northern Beaches
How do I know when I need a business coach?
The journey of business ownership is more often than not lonely, challenging, and can get complicated fast. As the business starts to grow, business owners often feel like they need to take on more than they already do. The result is that the business owner, already stretched and time poor, ends up doing even more menial tasks, losing sight of why they started the business in the first place.
The reality is that owning, managing and scaling businesses is a skill. And it's a skill that can be taught. That's where a business coach comes in to help a small business owner like you start understanding, strategising, and mastering all six pillars of business —
Marketing
,
Sales
,
Product
,
Operations
,
Finance
, and
People
.
What can a business coach in the Northern Beaches do for you?
A business coach can give you the clarity and guidance you need to take your business to the next level. Their goal will be to help you gain better insight into where you want to take your business, and how to get there, as well as identifying where your knowledge gaps are to either upskill in or hire for, enabling you to focus on your highest and best use as the business owner.
What makes The Entourage different is that we believe no one person knows everything about business. That's why as Australia's leading business coaching and training provider, you'll gain access to an entourage of coaches, experts and advisors who can guide you to building the business of your dreams. If you're looking for business coaching in the Northern Beaches, The Entourage is your one stop shop for unlocking sustainable business growth.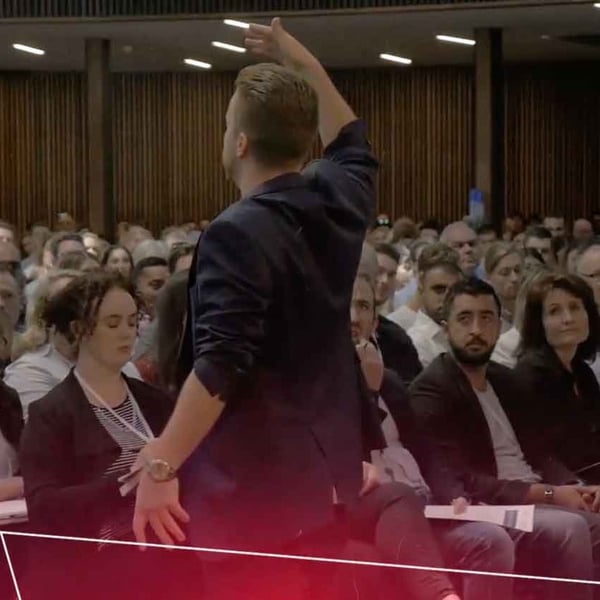 Join the Northern Beaches Biggest Community Of
Entrepreneurs
Our members from the Northern Beaches come from all industries and business sizes. Since our first event in 2010, The Entourage community in the Northern Beaches has grown to over 50,000 members, ranging from aviation and real estate, to fitness and hospitality. We've hosted countless events including Unconvention, voted in the top 3 best entrepreneur events in the world, and coached thousands of entrepreneurs on their business journey.
NSW BUSINESSES WE HAVE COACHED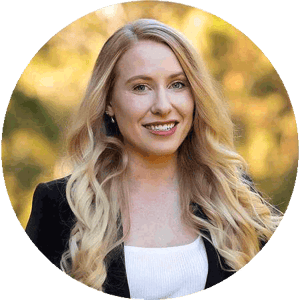 MONTANA ROSEKELLY
Within 4 months of joining, Montana generated the best results in 25 years of business
Planet Fitness Newcastle was a well-recognised brand in the local community, having run for 25+ years prior to Montana Rosekelly, daughter of the Founder, stepping up into the managing role as Director of Operation.

Montana had taken the big leap to lead the business, however, this meant a massive, forced growth period for Montana. Struggling with the organisational mechanisms of the business, as many entrepreneurs do as the business scales, Montana decided to join The Entourage's Elevate program, which essentially became Montana's go-to hub for resources and knowledge.
Our team of coaches gave her the skillset, experience, and self-belief to fully take control of the business and grow it to the next level and generate the best results the business had in its 25 years in operation.
A tailored
business coaching experience

for our Northern Beaches members
Entrepreneurship can be a lonely journey. It doesn't have to be.
In business, you can't expect to be an expert in absolutely every area. That's why, when you join The Entourage, you'll get access to a whole range of world class experts, advisors and coaches, who all specialise in different areas of business to help you succeed. You'll also join a community of over 150,000 entrepreneurs.
With three key programs tailored to different stages of business and extensive involvement working with businesses in the Northern Beaches, our business coaches are ready to help you no matter what industry you are in, or what problems you face.

Our online business courses give you direct access to the world's best entrepreneurs and experts to help you run and grow a profitable business. Suitable for earlier stage businesses that need help taking the first few steps to success.
Short Course

Our key coaching program exclusively made for 7 and 8-figure business owners. Elevate focuses on helping the Founder step out of their business, gain freedom, and see their vision truly come to life.
Elevate

Our coaching program exclusively made for business owners who want to accelerate their growth from 6 to 7 figures. Focused on teaching you the skills and knowledge you need to start elevating yourself into a leadership role in your business.
Accelerate
Discover your best next steps for building the business you've always wanted with a 30-minute free call.
Gain full clarity on the core growth opportunities and most pressing challenges facing you and your business.
Connect with Australia's leading business coaching and training provider for 6, 7, and 8-figure founders.
Walk away with a roadmap to elevate your business to the next level.
Who are these Discovery Sessions best suited for, and what can you expect to get out of this 30-minute free call with one of our experienced Entrepreneur Development Managers? Learn more about our Discovery Sessions here.
Frequently Asked Questions
Are your training programs suitable for any business in the Northern Beaches?
Do your business coaches teach online or in person?
How credible are your business coaches that work with Northern Beaches businesses?
Do your business coaches work with businesses in the Northern Beaches of all sizes and industries?
Will this actually work for me and my business?