Business Coaches for Health & Fitness
"We were looking at a 20% monthly revenue net gain in a 4 month period."
Montana Rosekelly, Planet Fitness Newcastle
In a heavily saturated and competitive market, the long-term health and scalability of your health & fitness business could be compromised. Let our team of business coaches, advisors and industry experts at The Entourage help you avoid that, just as Planet Fitness Newcastle did with our help.
Adam Monteith, Founder of Evoker

How business coaching can help your
health & fitness

business's growth accelerate
You've spent a long time learning how to become a market leader in the health and fitness space, but when it comes to running your own business, you might feel out of your depths. And who can blame you? From managing staff, to looking after customers and marketing your business, there's a lot that goes into running a successful health and fitness business that no one talks about. It might seem impossible to get long-term success but we know, having helped thousands of other business owners in your exact position, that it's not.
As Australia's leading business coaching and training provider,
at The Entourage, you'll get access to an entourage of business coaches, advisors and industry experts all by your side, helping you navigate the challenges that your health & fitness business will eventually throw at you. With experience across
150+ industries
, including that of health & fitness, across our entire team, we know the problems you're facing and how to fix them. With programs tailored made for your business's current size, challenges and needs, you'll find no other business coach like ours.
See how you'll be able to turn your health & fitness business into one that is scalable, sustainable and can soon work without you
by helping you overcome your business's specific challenges including:
Competition overwhelm & distraction
You have the know-how and competitive edge to take out your competition in your local health & fitness industry, but you're struggling to differentiate yourself from the hundreds or thousands of other businesses out there.
Build consumer trust where it matters most
The health & fitness industry is built on trust. But with such a low barrier to entry, you're unsure of how to best drive an informed conversation to build confidence, and deliver optimal marketing strategies to set you up as the trusted choice
Growing & demanding consumer needs
Increasingly, consumers are after a wider range of services, but providers are offering niche and specialised services. You're unsure of how to best match the growing needs of your consumer base with your capabilities and offerings.
Are you where your customers are?
Many practitioners have moved online, and this begs the question, which is best: an online platform or physical presence? You know you need to be where your customers are, but don't know how to pivot to your benefit.
You're working in the business, not on it
From team management, to marketing, service delivery and more, you're spread so thin, you're not able to give anything your full attention to your health & fitness business. You feel like if you're not getting your hands dirty, things won't get done.
You want guidance but don't know where to look
You don't have the capacity or bandwidth to test and fail right now. You want to learn what you need to do in order for a health & fitness business to succeed... and what not to do from mentors and experts who are where you want to be.
Health & Fitness Success Stories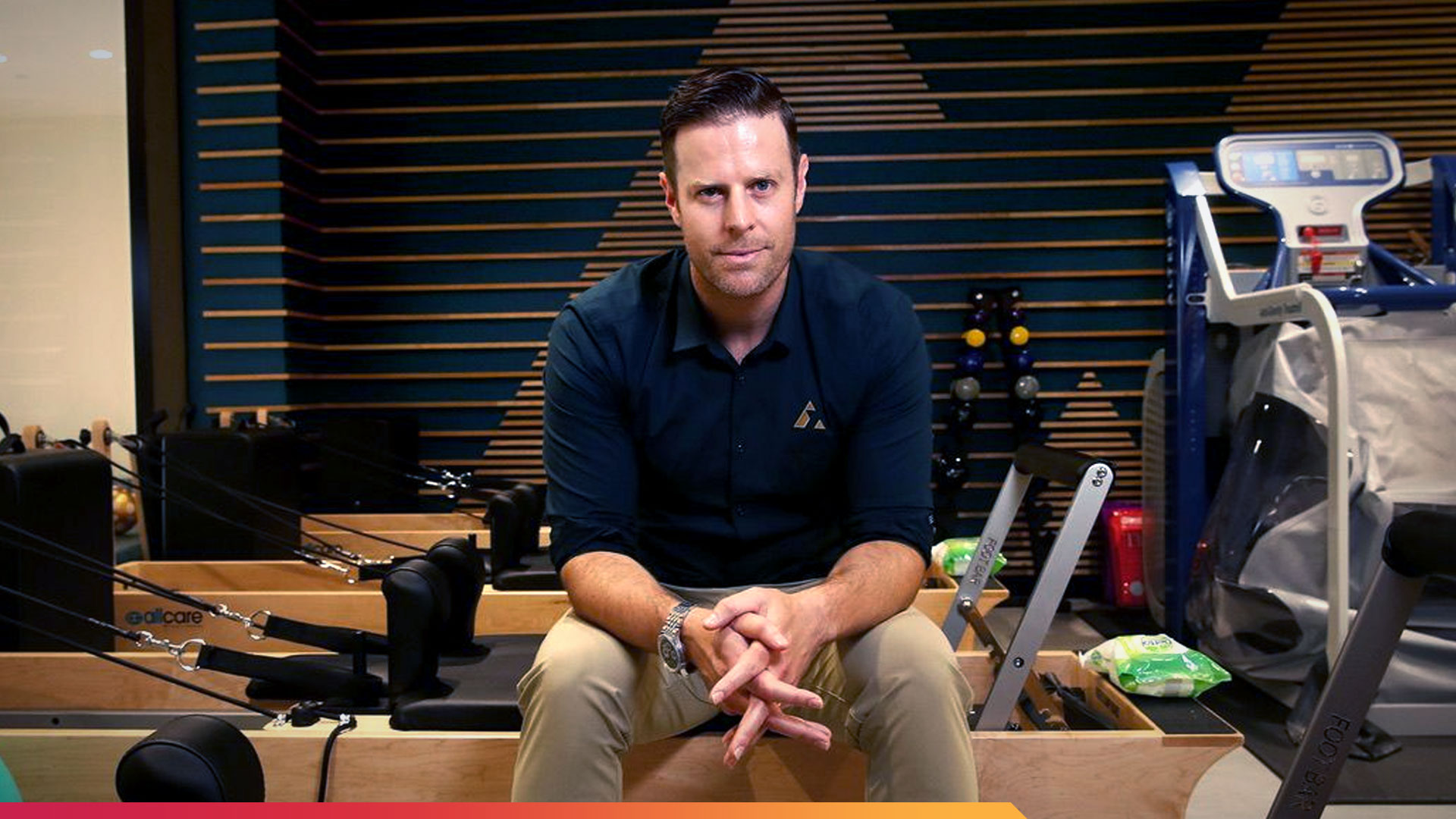 From stagnant to record-breaking growth, hitting $1 million in 9 months with The Entourage's help
Adam Monteith's physiotherapy business, Evoker, was doing well, but not satisfied with its growth and knowing it could go even further, Adam decided to enlist the help of The Entourage to solidify what Evoker represented as a business.
Quickly utilising the industry experts and business coaches in our Accelerate program, Adam was able to take his business into unknown territory with a sense of direction and ease, not only doubling his team but also reaching a company milestone of $1 million revenue within 9 months of joining The Entourage. He developed the skills needed to shift from being a physiotherapist to a business owner.
Discover your best next steps for building the business you've always wanted with a 30-minute free call.
Gain full clarity on the core growth opportunities and most pressing challenges facing you and your business.
Connect with Australia's leading business coaching and training provider for 6, 7, and 8-figure founders.
Walk away with a roadmap to elevate your business to the next level.
Who are these Discovery Sessions best suited for, and what can you expect to get out of this 30-minute free call with one of our experienced Entrepreneur Development Managers? Learn more about our Discovery Sessions here.
Here's how The Entourage can help you, too
We have a suite of business coaching and training programs, for business owners at every stage.

Online access to the world's best entrepreneurs and experts to start, run and grow a profitable business anytime, anywhere.
Short Course

Australia's only business coaching and advisory program exclusively for 7 and 8-figure founders.
Elevate

Business coaching & training program for business owners who want to accelerate their growth from 6 to 7 figures.
Accelerate
Frequently Asked Questions
Will I have a health & fitness specific business coach?
How can a business coach help me grow my health & fitness business?
What will a business coach help me with in my health & fitness business?
What does the health & fitness business coaching program involve?
What are the signs I need a business coach for my construction & trades company?