#1 Business Coach in Sydney
"I grew my business from $1500 to $1.5 million"
Jarryd Van Poppel, Complete Education Australia
The Entourage has coached 3500+ businesses across more than 150 industries
Business coaching & training that has generated $2 billion in revenue
Global community of 500,000+ entrepreneurs & business owners
Join Sydney's Most Elite Community Of Entrepreneurs
The harbour city has a long history of entrepreneurship, from Mark Bouris to Mike Cannon-Brookes. Are you Sydney's next success story?
Sydney has been the home of The Entourage since 2010. Since then, we've amassed a community of over 200,000 entrepreneurs across Greater Sydney, to Wollongong and the Hunter. We've hosted countless events including Unconvention, voted in the top 3 best entrepreneur events in the world, and coached thousands of entrepreneurs on their business journey.

Discover your best next steps for building the business you've always wanted with a 30-minute free call.
Gain full clarity on the core growth opportunities and most pressing challenges facing you and your business.
Connect with Australia's leading business coaching and training provider for 6, 7, and 8-figure founders.
Walk away with a roadmap to elevate your business to the next level.
How Great Companies Scale Effectively
New book from best-selling author, high profile entrepreneur and 5X AFR Rich Lister, Jack Delosa
Grow to 8 figures by following the strategies contained in this book
Building a successful, self-running 8-figure business is difficult.
You will face setbacks if you go at it alone.
Our goal is to consciously help people like you create the business you've always wanted, without sacrificing the life you've built yourself. That's why our Founder, Jack Delosa, created The 8-Figure Blueprint - so we can work with you along the way.
In this completely free book, Jack will share with you the most important frameworks and strategies entrepreneurs in every industry need to scale to 8 figures (and beyond). These are the same frameworks we teach our elite Elevate Members, and that Jack has used to build and run multiple successful 6, 7, 8 and 9-figure businesses.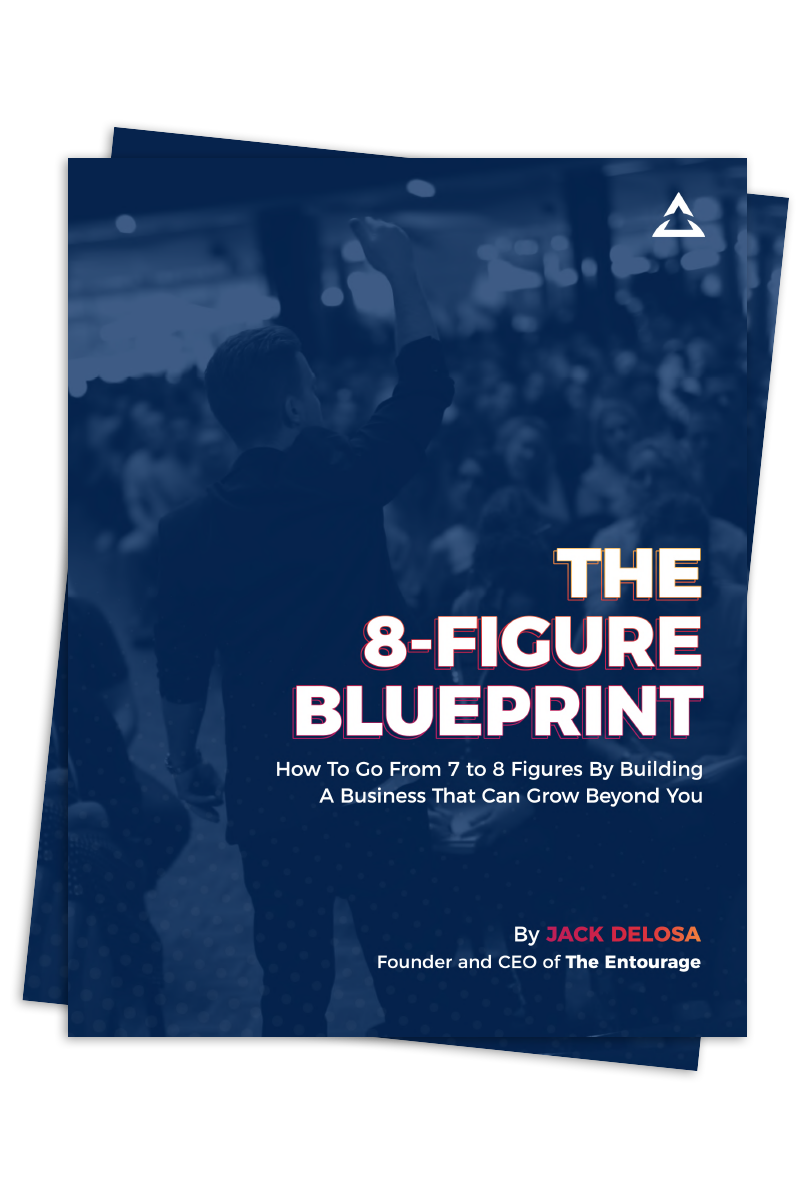 Yes, I want to access
The 8-Figure Blueprint And Build To A Business That Can Grow Beyond Me